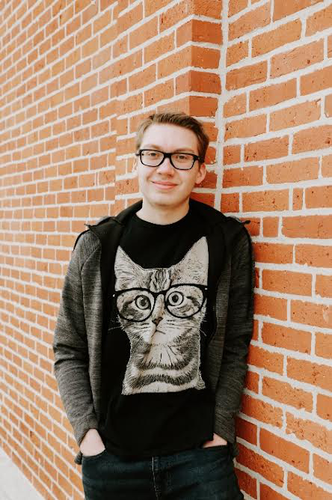 Anthony Michael Mayer was born in Lima, Ohio on April 6, 2004 to Elizabeth Mayer.
Anthony has attended Temple for seven years. His favorite class at Temple was robotics with Mrs. Finch. He has participated in bowling for three years and track for one year.
Anthony's extracurricular activities include National Honor Society and student government. Outside of school he enjoys playing pool, rock climbing, and reading. His favorite book is "Brisingr" by Christopher Paolini and his favorite food is chicken cordon bleu. If he could travel anywhere he would choose to go to Germany.
After high school, Anthony plans to attend Regent University and major in computer science.
Anthony's favorite Bible verse is Proverbs 3:5-6, "Trust in the Lord with all thine heart; and lean not unto thine own understanding. In all thy ways acknowledge him, and he shall direct thy paths."
Congratulations Anthony, we wish you the best.