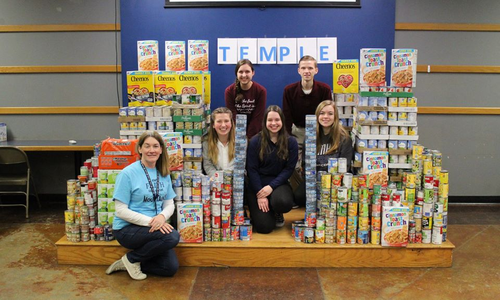 Hello TCS families.  Mr. Bowman is recovering quickly. He even stopped in for a quick visit this week!  Pam Smith is also doing better.  We hope to have them both back to work very soon.  
Thank you for continuing to pray for TCS staff, students and families.
Colossians 3:23-24  "And whatever you do, do it heartily, as to the Lord and not to men, knowing that from the Lord you will receive the reward of the inheritance; for you serve the Lord Christ."
Re-enroll today and save $50 per student!
Re-enrollment packets for the 2020-21 school year are available on our website and in the elementary office.  You will save $50 per student if you turn it in by 3:30 pm on March 31, 2020.  We look forward to the opportunity of continuing to minister to your family in the upcoming school year. Thank you for choosing Temple for your children! We consider it a blessing to partner with you in your child's education.
EdChoice Scholarship Renewal
Renewals for EdChoice Expansion (income based) Scholarships began on February 1st.  EdChoice Traditional (eligible schools) Scholarship renewals are scheduled to begin on April 1, 2020.  For both scholarships it is vital that we submit the renewals as early as possible.  ODE requires that re-enrollment forms and fees be turned in before we renew scholarships. Please contact Amy Link (419-227-1644, ext. 1 or linka@tcspioneers.org) in the elementary office with questions regarding your child's EdChoice Scholarship. All EdChoice renewal forms and proof of address (utility bill or other option) must be turned in to Amy Link in the elementary office by April 1, 2020 so we can meet ODE's April 15 deadline.  Thanks for understanding!   
4th Grade Science
In Science, we have been learning about potential and kinetic energy and how that energy is transferred. The students were able to wrap a raw egg in whatever materials they wanted and have it dropped from a ladder to see if it would break or not. We learned how energy was transferred from the egg to the padding around the egg causing MOST of the eggs not to break!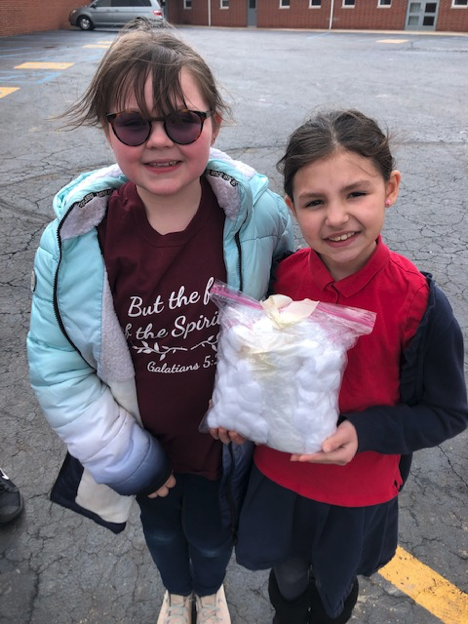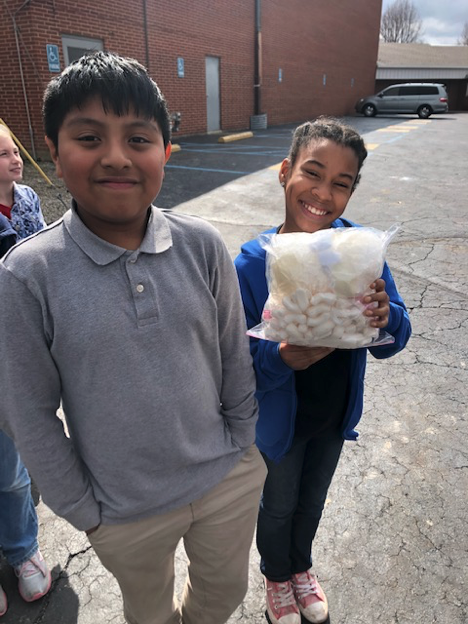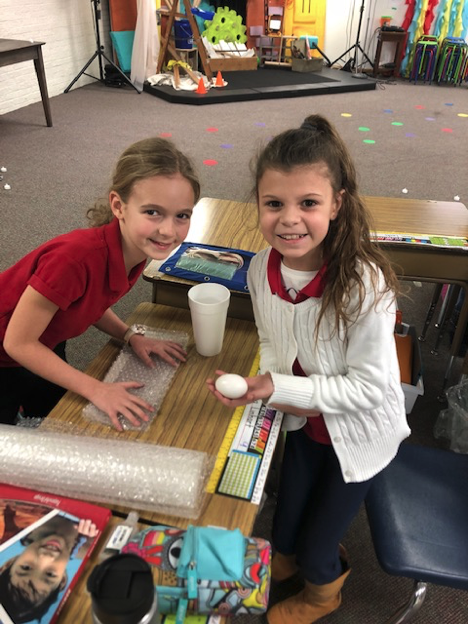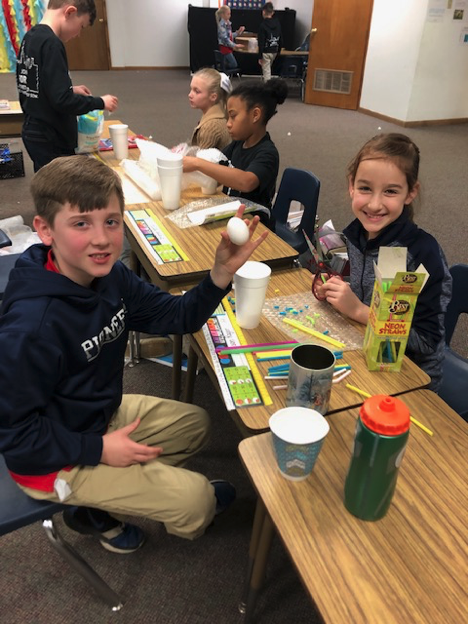 Scholastic Book Fair
Thank you all for supporting our annual Scholastic Book Fair!  We had an amazing turn out for Grandparents Day and our students glorified our Lord with their performance.  The Elementary Art Show was also very impressive.  Thank you, Mrs. Kinnear, Mrs Aregood and Mrs. Smith!  Our volunteers were a huge blessing, as well.  Thank you, everyone!
Our online book fair will stay open until midnight on March 10, 2020.  The link to it is 
https://bookfairs.scholastic.com/bookfairs/cptoolkit/homepage.do?method=homepage&url=templechristianschool.  Our online sales will be added to our on site sales.  We will announce our sales totals and classroom rewards in next week's newsletter.  I wonder if we topped last year's sales...
Spring Play/Dinner Theatre Tickets ON SALE NOW!
Tickets on Sale for the 2020 Spring Dinner Theatre 2020 "Cafe Murder"
"A hilarious murder mystery comedy"
Performance Dates are Friday March 13th and Saturday March 14th with two shows per night. Tickets are on sale in the high school office during normal school hours. Price includes the show and the meal for $15 (adult) and $12 (student).
Menu includes:
Salad w/ Dinner Roll
Chicken w/ cream sauce
Cheesy Potatoes
Green Beans
Brownie Sundae
National Honor Society Sponsors Canned Food Drive
TCS National Honor Society spearheaded Temple Christian School's participation in the local "Food Fight." Participating locations include Wapakoneta YMCA, Spencerville High School, Apollo Career Center, Lima Central Catholic, and Temple Christian School.
National Honor Society members chose the charity that our cans would be donated to, Family Promise, which serves homeless families in Lima.
TCS students brought in a total 4,435 total cans, which averages 18.4 cans per student, school wide. This was enough to WIN the competition with other local schools. TCS set a record for participation this year exceeding previous years totals! Thank you everyone for your generosity in giving so much to this year's cause.
Classes competed against other classes. The losing teachers had to kiss the pig today at an assembly in the gymnasium. (Check out "Kiss the Pig" photos on social media later today!)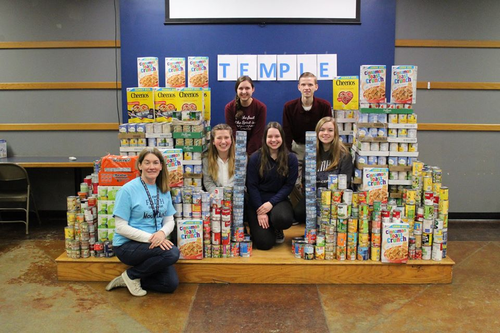 TEMPLE CHRISTIAN SPORTS NEWS
K-5th Grade Track and Field Registration
Registration will be available online in the coming weeks; look for an email and flyer with information on how to register! 
High School Winter Sports Banquet
TCS Cafeteria on Tuesday, March 10th @ 6:00pm
(9th-12th Grade Basketball, Bowling and Cheerleading)
FUTURE IMPORTANT DATES
March              13-14              Spring Play Weekend
March              18                   Witness Wear
March              19                   1:00 Dismiss – Faculty Development
March              20                   End of 3rd Quarter
April                 1                     Spring Picture Day (Optional)
April                  7                   1:00 Dismiss - Easter Break Begins
April                 8-13               No School - Easter Break
LUNCH MENU:
Monday            Chicken & Noodles, Mashed Potato, Fruit
Tuesday           Pizza by the Slice
Wednesday    Grilled Cheese, Cookie, Yogurt Cup
Thursday        Sloppy Joe, Tator Tots, Fruit
Friday               Pizza by the Slice