Hello TCS families.  Here are a few news items that we wanted to share with you. Have a great weekend!
He has shown you, O man, what is good; and what does the Lord require of you but to do justly, to love mercy, and to walk humbly with your God. - Micah 6:8
TCS Chapel Guests: The Gideons visited both the middle school/high school chapel and the elementary chapel this week to distribute New Testament Bibles to our students.  Students were reminded of the importance of reading God's Word and the importance of telling others about Christ. Thanks to Tom Ahl, Brian Neeley, and Denny Ley for being a blessing to our TCS students.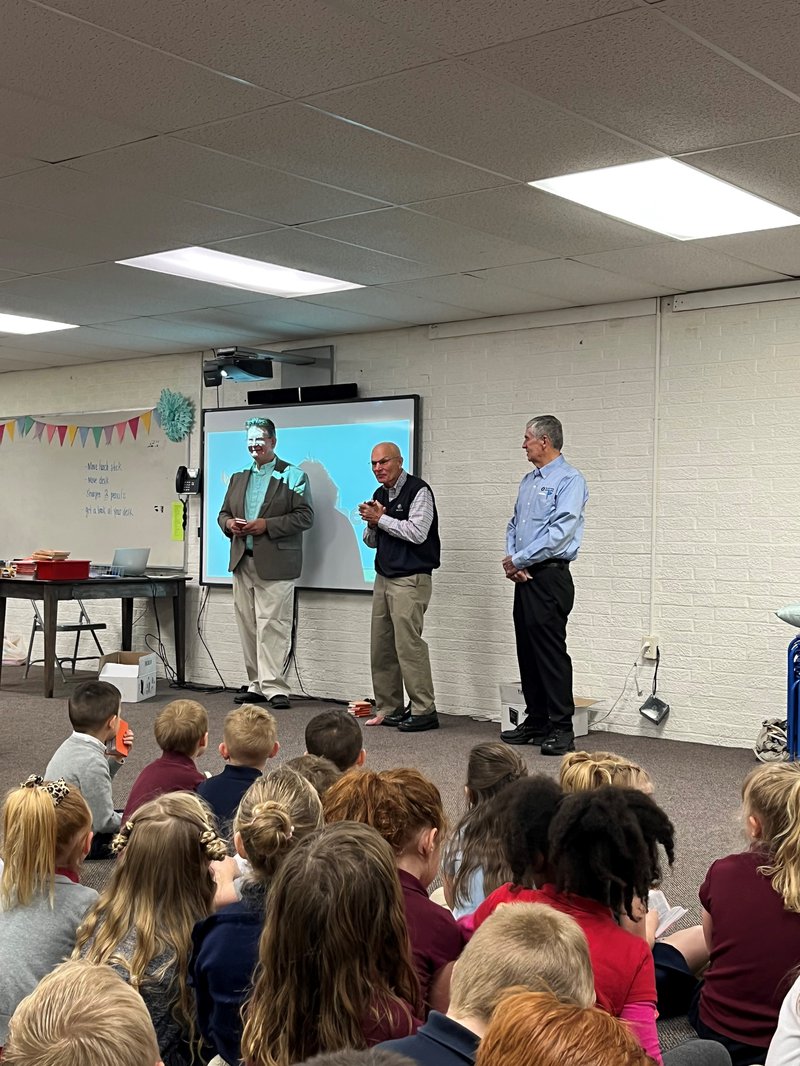 NHS/Student Government Service Project: NHS members and high school Student Government officers volunteered at the West Ohio Food Bank on Thursday.  They greeted the clients with smiles and conversation and loaded their vehicles with groceries. The students enjoyed lunch at Kewpee before they returned to school.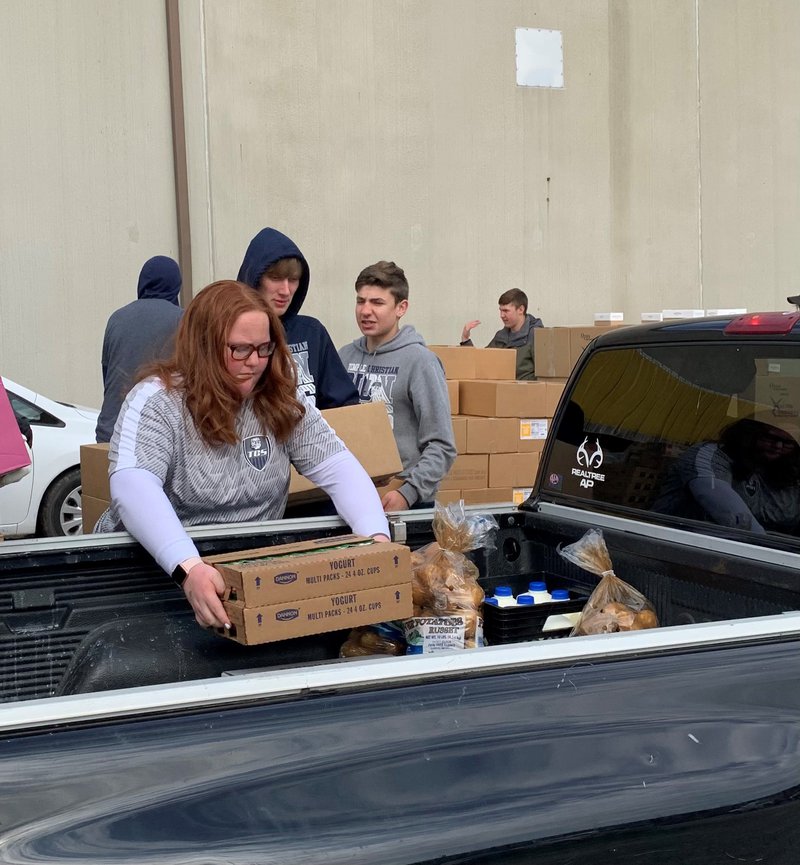 Student Award: Kaylee Linhart has been named Temple's John Philip Sousa Award winner this year.  She was recently honored at a luncheon at the Kiwanis Club here in Lima. Congratulations Kaylee!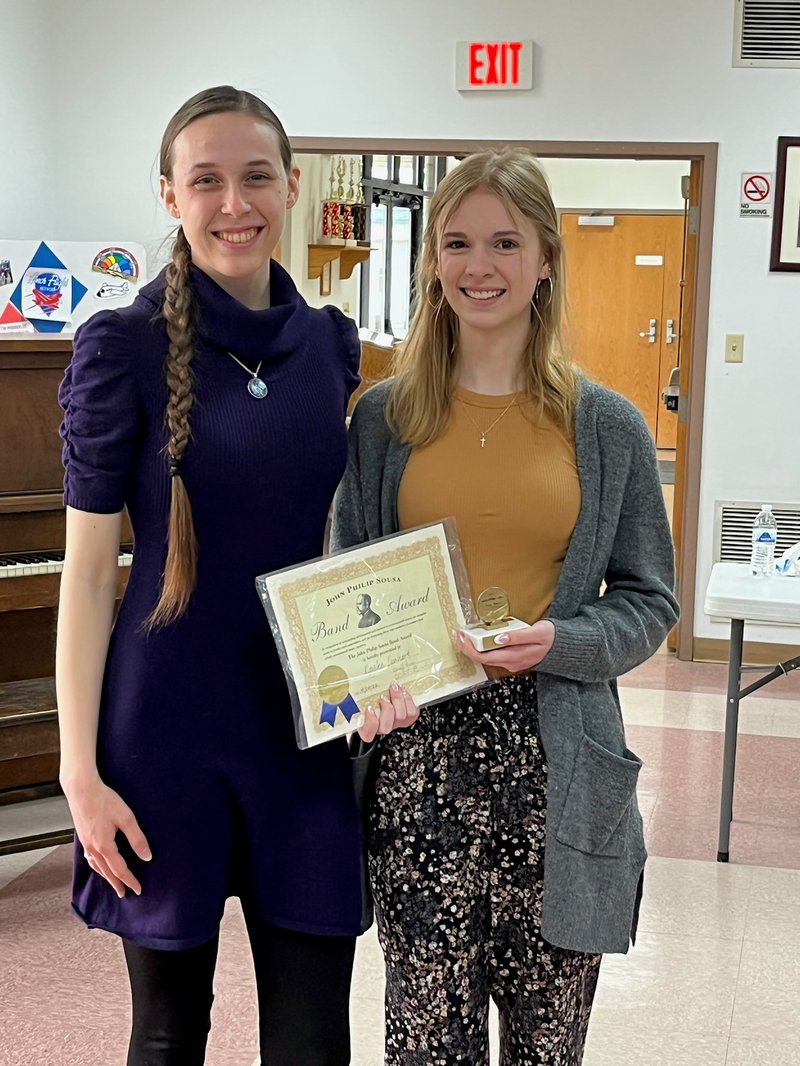 Allen Lima Area Youth Leadership: Ilona Szuch, Josie Deitering, and Caleb Kiser, participated in the Allen Lima Youth Leadership group. They graduated from the 2022 program. This program is attended by students representing all Allen County schools. They had the amazing opportunity to work with a group of about 30 area young people once a month. These students learned about and improved their leadership styles, team building, and public speaking skills. Ilona, Caleb, and Josie joined the Project H.O.P.E. group, which had the goal of improving the quality of life for people with disabilities. This project won the competition, so there will be a non-profit started for this purpose in our community.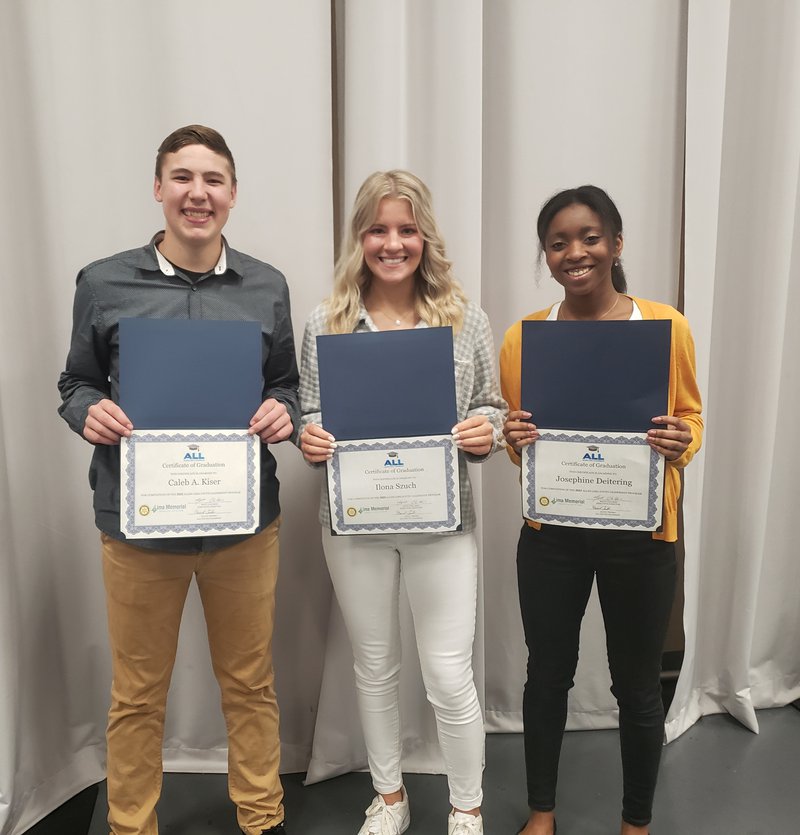 Elementary Art:  You fit in God's plan! This is the principle our students took away as they built their own puzzle using Art Straws and glue. Students were reminded of shepherd boy David, who others may have deemed inappropriate as a king. However, in God's plan, he was the perfect fit! It doesn't matter what others think, when God puts you in a position, you fit!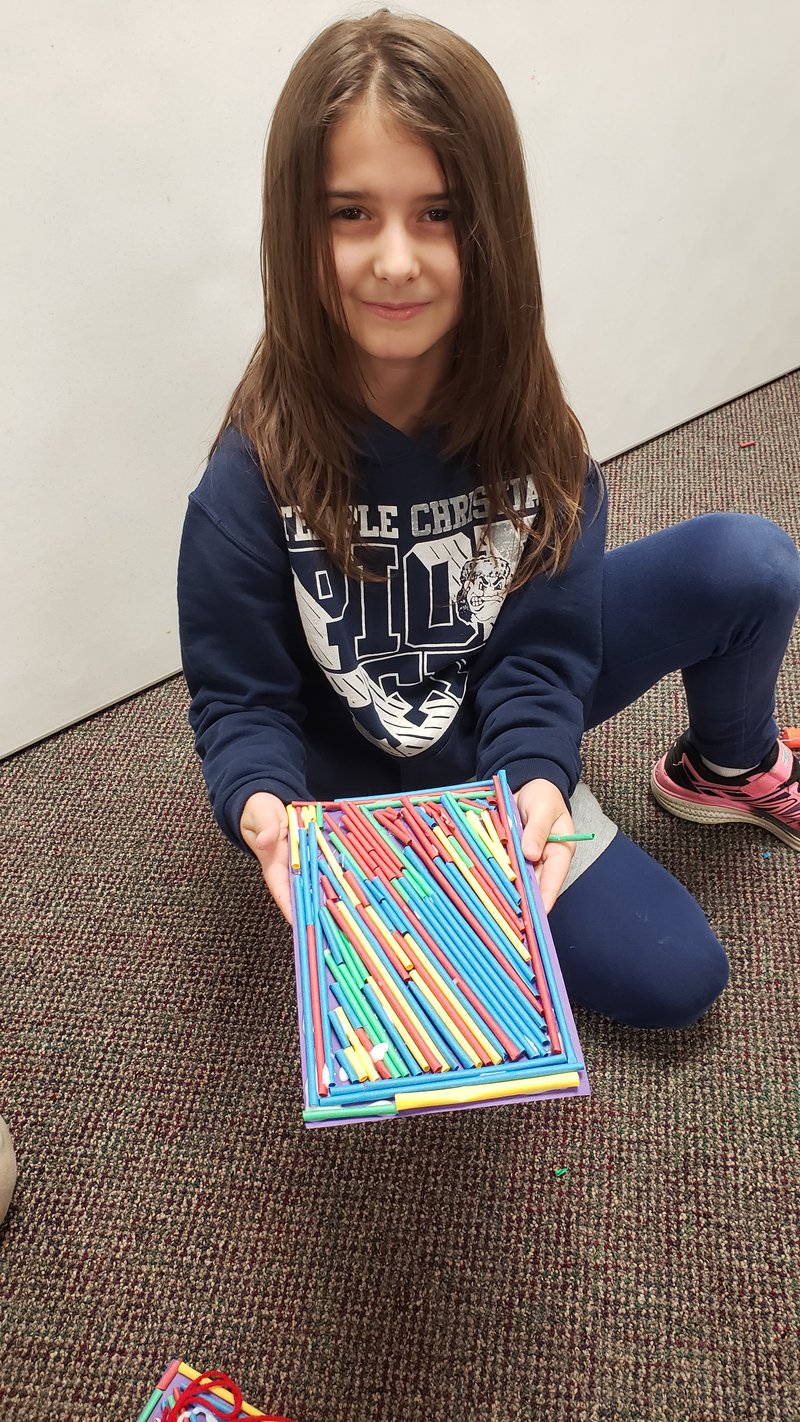 9th Grade Bible: Bring on Spring!  The freshmen Bible class designed spring yard signs to bless the residents of Lima Manor. It is our prayer that the yard signs point everyone to the Creator as they enjoy God's marvelous world!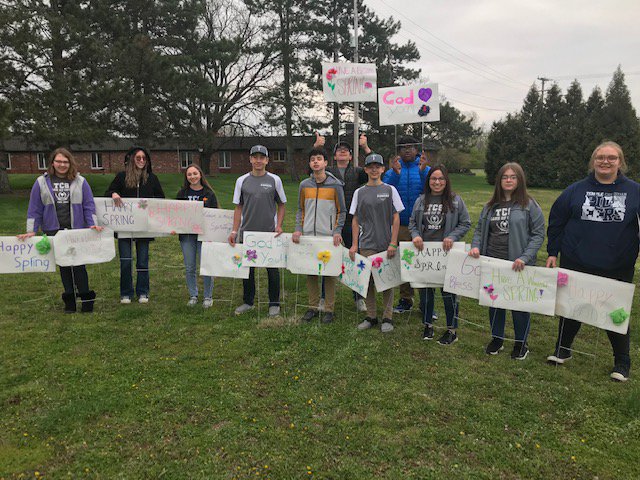 7th Grade Computer: Due to Covid restrictions last year, the 7th grade computer class is now completing Ozobot projects that would have been done in 6th grade to help them understand the basics of coding.  The bowling challenge has engaged the students to critically think and problem solve to get their Ozobots the fastest time to knock over the bowling pins.  This class seems to love competition!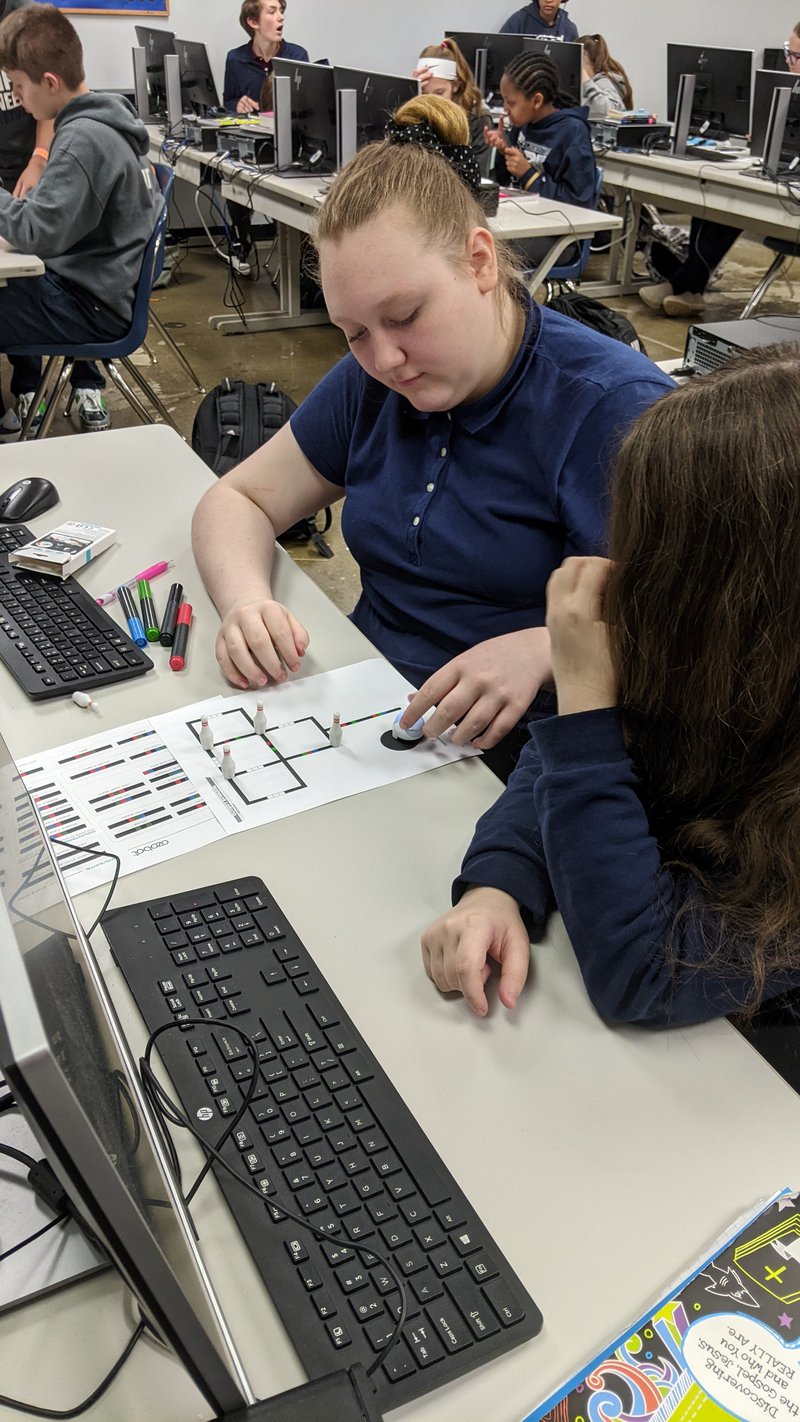 Psychology Class Guest: Lyndsie Harrell, a counselor from Cornerstone of Hope, gave a presentation to the psychology class this past week. Her presentation revolved around motivation, stress, behavior and how the body reacts to each of these.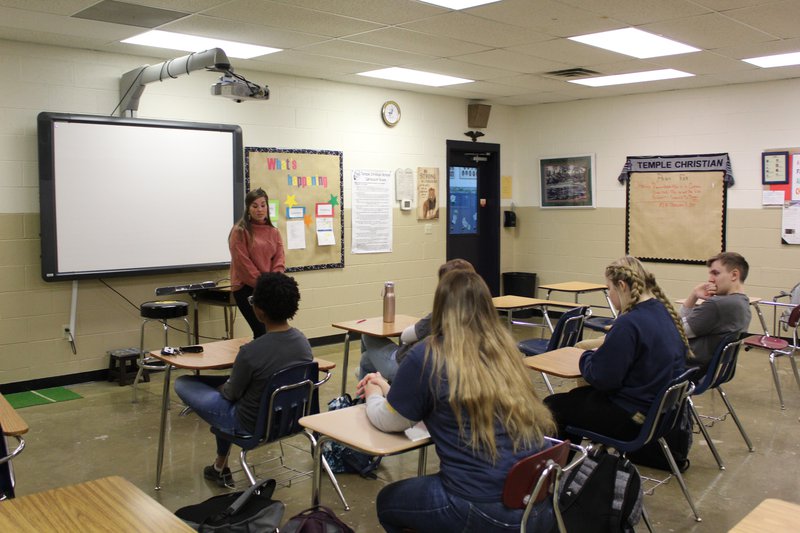 TCS Yearbook: Order your 2022 TCS Yearbook before it's too late! Yearbooks are $40.00, name personalization is $6.50. Orders are due by Friday, May 13th. There might not be extra copies, so make sure you order yours by the deadline! Order forms are available in both offices and can be turned in to Mrs. Searcy. You can also order online at jostens.com/yearbooks. Email searcys@tcspioneers.org if you have questions.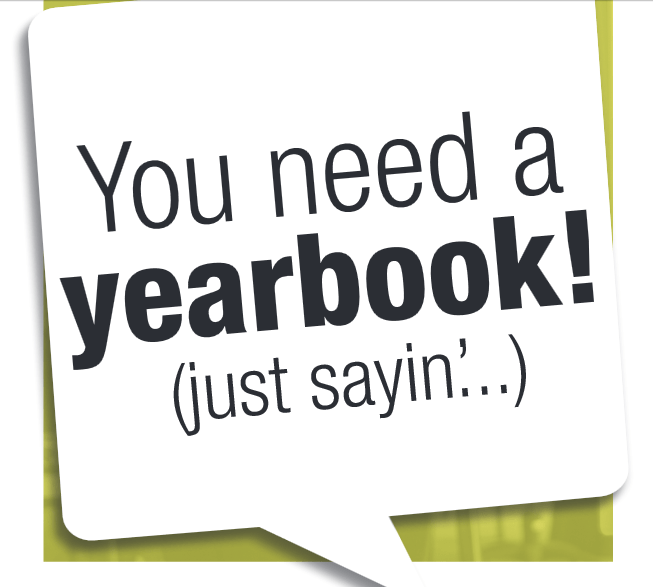 TCS Booster Mulch Sale:  If you are interested in purchasing mulch or other products from Resource Mulch this spring, please contact TCS Booster Club representative Natasha Graham at grahamn@tcspioneers.org.  You may purchase $30 gift cards to use at Resource Mulch. TCS Boosters receive $9 back for every $30 card sold.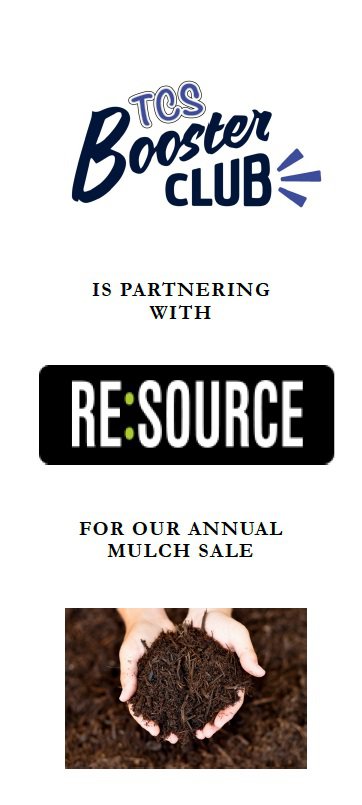 Sports Calendar:
Apr. 29      HS Baseball @ Crestview-JV 5pm
Apr. 30      JH Track & Field @ Ridgemont 10am
Apr. 30      Youth Track & Field @ Spencerville 9am
May 5       HS Track & Field @ Spencerville 4:30pm
May 5       JH Track & Field @ Upper Scioto Valley 4:30pm
May 5      Youth Track & Field @ Columbus Grove 5pm
May 6      JH Track & Field @ Hardin Northern 4:30pm
May 6      HS Baseball @ Lima Senior-JV 5pm
May 7      HS Track & Field @ Ada 9am 
Important Dates:
Apr. 29       4th Quarter Midterm
May 3         4th Quarter Midterms sent home
May 3         Spring Band/Choir Concert (Grades 5-12)  7:00 P.M.  LBT Auditorium
May 4         Witness Wear
May 5         National Day of Prayer
May 6         Teacher Appreciation Breakfast  8:30 A.M.   School Begins at 10:00 A.M.
May 11       Witness Wear
May 12       Early Dismissal  1:30 P.M.   Faculty Development
Lunch Menu for the Week of May 2, 2022
Monday         Chicken Nuggets, Tater Tots, Green Beans
Tuesday        Pizza  $1.00/Slice
Wednesday   Grilled cheese, Cookie, Yogurt
Thursday       Chicken Alfredo, Garlic Bread, Veggies w/Ranch
Friday            Pizza  $1.00/Slice