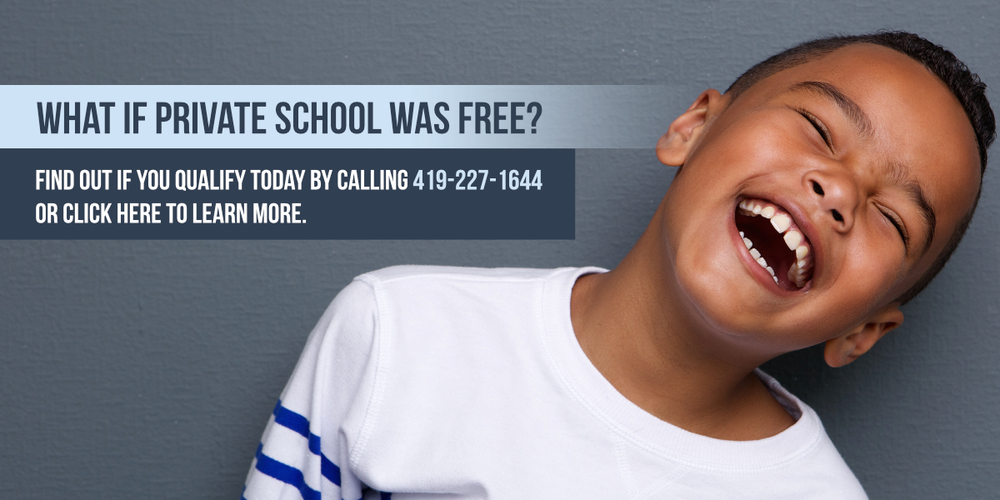 Are you a Christian family and wish you could send your child to a Christian school? You may qualify for an EdChoice Scholarship which can cover your student's tuition up to 100%.
If you are a family of four making less than $66,000 annually, you qualify for an EdChoice Expansion Scholarship. Live in a qualifying school district? You too can qualify for an EdChoice Scholarship.
---
TCS High School students achieve higher GPAs than state averages
During 2015-2020 our high school students received a combined GPA of 3.55 for College Credit Plus courses compared to the state average of only 3.27.
EdChoice Traditional Scholarships
EdChoice traditional scholarships require families to live in a designated school district.
Some schools in the Allen county area include:
Lima North Middle School
Lima West Middle School
Unity Elementary School
Lima Senior High School
Temple is leading the way for education in the Lima/Allen County region, with a graduation rate of 100% (2016-2020).
At Temple Christian School your student receives more direct attention and support than you'll find in public schools. TCS boasts a higher teacher to student ratio (1:14) compared to the average public school in the state of Ohio.
EdChoice Expansion Scholarships
The EdChoice Expansion scholarship is a supplemental program to the traditional EdChoice program and is based on family income. Qualifying families can have tuition covered up to 100%.
2021-2022 Income Eligibility Requirements for EdChoice-Expansion

| Number in Household | Gross Annual Amount (250%) | Gros Annual Amount (300%) | Gros Annual Amount (400%) |
| --- | --- | --- | --- |
| 1 | $32,200 | $38,640 | $51,520 |
| 2 | $43,550 | $52,260 | $69,680 |
| 3 | $54,900 | $65,880 | $87,840 |
| 4 | $66,250 | $79,500 | $106,000 |
| 5 | $77,600 | $93,120 | $124,160 |
| 6 | $88,950 | $106,740 | $142,320 |
| 7 | $100,300 | $120,360 | $160,480 |
| 8 | $111,650 | $133,980 | $178,640 |
| Each additional add: | $11,350 | $13,620 | $18,160 |