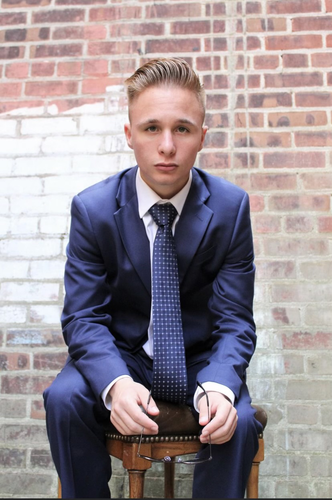 Daniel Leroy Engle was born in Columbus on Feb. 8, 2003, to Paul and Mary Engle. He has 10 siblings.
Daniel's entire education has taken place at Temple. His favorite memory at Temple is attending the pep rallies. Daniel's favorite class at Temple has been Psychology with Mr. Green. His extracurricular activities were soccer, basketball, track, and drama.
Daniel's accomplishments were All-League First-Team varsity soccer. Daniel also got his four-year varsity award in soccer and basketball. Aside from Daniel's school activities, he loves to play basketball with his friends and brothers.
If Daniel could choose any superpower, he would choose speed. His favorite song is "No Longer Slaves'' by Jonathan David and Melissa Helser, and his favorite food is Japanese from Yamato's. If He could travel anywhere in the world He would go to the Bahamas or Bora Bora.
Someone that has inspired Daniel in his life would be his older brother Christian because he pushes him to do better every day.
His favorite verse is "For God so loved the world, that he gave his only begotten Son, that whosoever believeth in him should not perish, but have everlasting life" (John 3:16, King James Version).
Daniel plans to attend Grace College in Indiana and become a teacher. His advice to underclassmen is "Always participate in school events because you'll soon miss them."
Best wishes on your career and in life, Daniel!