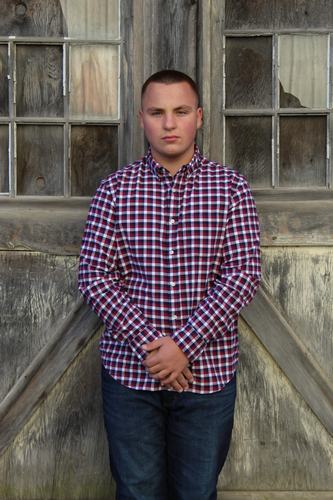 Michael Dean Engle was born in Columbus on Feb. 8, 2003, to Paul and Mary Engle. He has 10 siblings.
Michael's entire education has taken place at Temple, from preschool to 12th grade. His favorite memory at Temple was being part of the lunch help with Mrs. Motter and others. Michael's favorite class at Temple was art with Mrs. Motter. His extracurricular activities were soccer and bowling.
A few of Michael's accomplishments were getting the highest bowling score in his series. Aside from Michael's school activities, he loves swimming, soccer, hanging with friends, bonfires, and long car rides with friends.
If Michael could choose any superpower he would choose time travel. His favorite song is "Another In The Fire" by Hillsong United, and his favorite food is pizza. If he could travel anywhere in the world, Michael said he would go to the Bahamas.
Someone that has inspired Michael in his life would be his aunt because she is always in the Word of God and always uplifting others.
His favorite verse is "Casting all your care upon him; for he careth for you." (1 Peter 5:7, King James Version).
Michael plans to go to college for marketing. His advice to underclassmen is "Have as much fun as possible."