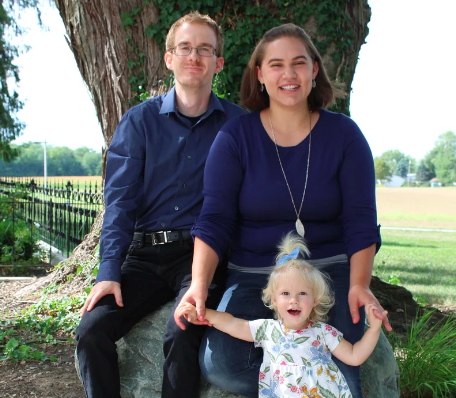 Lauren Roede is the new high school math teacher at Temple this year. She previously taught at a middle school in Michigan called Potter's House before coming to Lima.
She is married to her husband Kenneth. They have an 18-month-old daughter.
Originally from Michigan, she graduated from Genesee Christian High School. After high school, she attended Cornerstone University.
Since she was a little girl, she has wanted to become a math teacher.
Roede has chosen to teach at Temple because her family had moved to Lima in the spring and she heard that the previous high school math teacher for Temple was leaving. Coincidentally, her mother Diane Cooper is also a teacher at Temple.
Roede said, "Temple is a fantastic school."
Some of Mrs. Roede's favorite things to do are listen to music, read books, and hang out with her family.
Her favorite Bible verse is Lamentations 3:22-24: "Because of the Lord's great love we are not consumed, for his compassions never fail. They are new every morning; great is your faithfulness. I say to myself, 'The Lord is my portion; therefore I will wait for him.'"