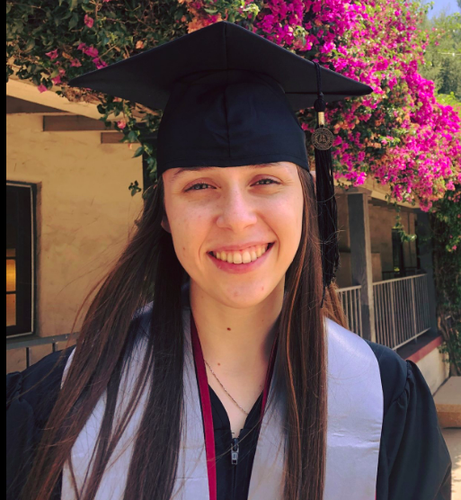 Elisabeth Brokaw joined Temple this year to replace her mother, Valeri Brokaw, who taught at Temple for four years. She is teaching middle school and high school choir, middle school and high school band, and seventh grade Bible. She has a passion for teaching music.
Brokaw is originally from Penang, Malaysia. She moved to the United States in June 2016. She attended Azusa Pacific University in Azusa, California. She moved to Lima in May 2020. She has been coming to Lima during the summer and Christmas break since 2016. She only lived in California during school semesters from Fall 2016 to Spring 2020.
Brokaw enjoys reading, drinking tea, eating international cuisine, playing music, and sports. She attends Lima Community Church.
In college, she majored in music education and euphoria performance. Brokaw wanted to be a teacher when she was a kid. Both of her parents were music teachers, and she also felt the calling to have music be a part of her life.
Brokaw enjoys teaching at Temple because of the warmth of the other staff members, and she said she appreciates the support from the other staff members. Teaching at Temple has given her good experience as this is her first teaching job.
Her favorite Bible verse is Jeremiah 29:11, "For I know the plans I have for you," declares the Lord, "plans to prosper you and not to harm you, plans to give you hope and a future."