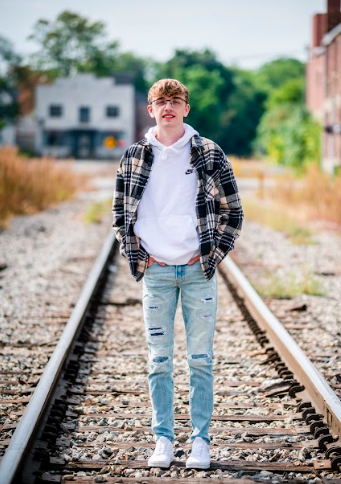 Ashton Timothy Draper was born on January 29, 2005, in Brighton, Michigan to parents Jason and Lori Draper.
Ashton has attended Temple since K4. He lettered two years in baseball and four years in basketball where he received an NWCC Honorable Mention. His favorite class is art.
Outside of school Ashton enjoys graphic design and playing video games. His favorite animal is a sloth and his favorite food is macaroni and cheese. Ashton described his senior year as "spontaneous, majestic and extravagant."
Ashton's favorite Bible verse is John 13:7, "Jesus replied, 'You do not realize now what I am doing, but later you will understand.'"
One person who has inspired Ashton is his dad. Ashton said, "My dad inspired me to be a better person every day and showed me what it's like to be a man." Ashton's advice to the underclassmen is "Even though times may get very tough, keep going."
After high school Ashton plans on attending Wright State University to major in Marketing.