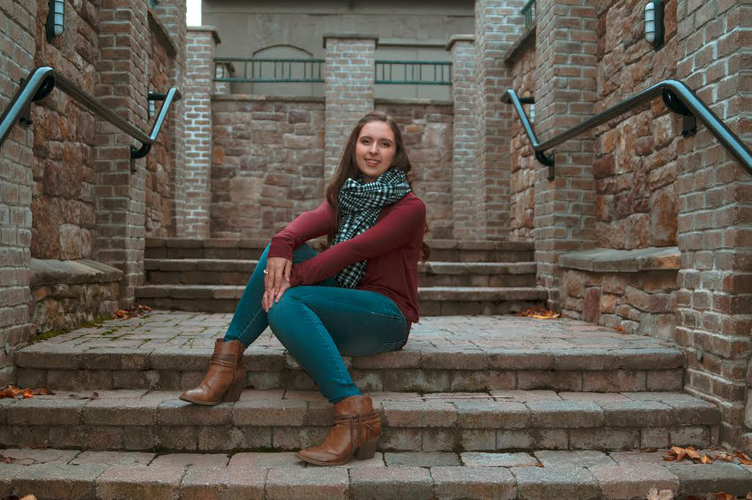 Aubree Joy Linhart was born on April 3, 2003, in Angola, Indiana. She is the daughter of Brent and Tina Linhart. Aubree has six siblings: Kaylee, Mikaya, Addia, Kamiya, Jabre, and Timothy.
Aubree has attended Temple for six years. She participated in bowling, basketball, TCS drama, and is involved in the National Honors Society. Aubree says her favorite part of high school was being on the homecoming court of 2020. In her spare time, Aubree enjoys playing the ukulele. Her favorite class has been applied math.
Aubree's favorite book is "Unenchanted: An Unfortunate Fairy Tale." Her favorite food is alfredo chicken pasta. If Aubree could travel anywhere, she said she would go "everywhere in Europe."
Aubree plans to attend Grace College and study digital marketing and entrepreneurship. Her advice to the underclassmen is, "Don't let the fear of what people think stop you from being yourself and having fun memories." Aubree's favorite verse is "Heaviness in the heart of man maketh it stoop: but a good word maketh it glad" (Proverbs 12:25, New King James).
We wish you the best wherever God takes you, Aubree!