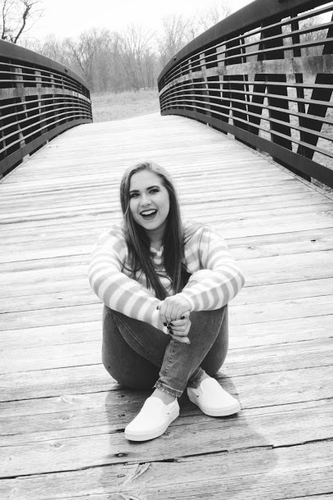 Bethany Whitman was born on February 6, 2001. She is the youngest child of Mike and Paula Whitman. She has two older brothers, Israel and Judah Whitman.
Bethany has attended Temple Christian School for thirteen years. She participated in volleyball, cheerleading and several theatrical productions at Temple. Bethany performed in Fiorello!, Little Women, and Hello, Dolly! during her time at Temple. Bethany says her favorite part of high school has been hanging out with her classmates.
Bethany attends church at Church of the Good Shepherd in Columbus Grove, Ohio. Her favorite Bible verse is John 14:27, "Peace I leave with you, my peace I give unto you: not as the world giveth, give I unto you. Let not your heart be troubled, neither let it be afraid."
Bethany plans to major in elementary education at Oral Roberts University. When asked about her goals, Bethany says she aspires to get her dream job and meet the guy God has for her. If she could spend a day with any celebrity, Bethany says she would choose YouTuber Jess Conte, because she admires "her personality and how open she is about her relationship with God." Bethany advises the underclassmen to "not worry about anything, but trust God through everything." She says that her classmates at Temple have affected her life the most.
We wish you the best of luck wherever God takes you, Bethany!