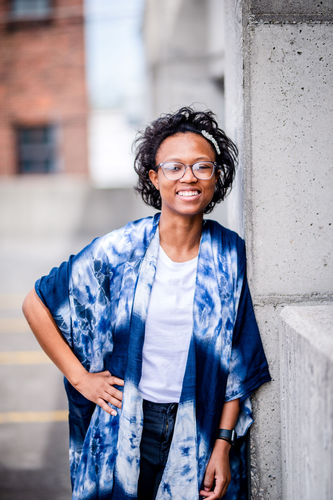 Chardenay Smith was born in Lima, Ohio on Nov. 19, 2003 to Edward "Charles" and Keesha Smith. She has a large blended family with many siblings. She has attended Temple for one year.
Chardenay's favorite class at Temple was choir, and she also participated in Temple's spring musical. Her extracurricular activities outside of Temple consist of karate, tennis, and art club. Her favorite memories were when the whole class took quizzes and played Just Dance at Emma's house.
Someone who inspired Chardenay was her mentor, the late Dave Muscarella, because he always challenged her to go farther in life.
Her favorite Bible verse is Proverbs 16:18, "Pride goeth before destruction, and a haughty spirit before a fall."
She will be attending Tiffin University and plans on studying forensic psychology and criminology.
Best wishes, Chardenay!