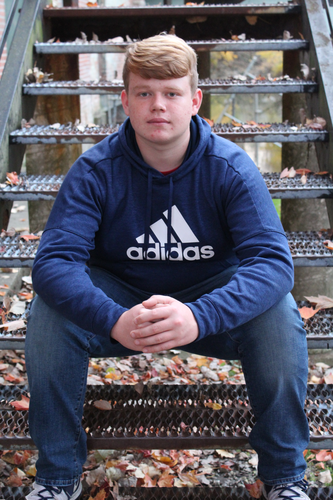 Connor Eugene Watkins was born to Faith Korwin and Derek Watkins on October 17, 2002, in Lima, Ohio. Connor has two sisters, one younger and one older.
Connor has attended Temple for two years and plans to go to the University of Northwest Ohio for diesel ag. Connor's favorite class at Temple was Illustrator with Mrs. Finch.
Connor's extracurricular activities are playing basketball and soccer, art and choir classes, and helping in elementary chapel. Outside of school Connor enjoys fishing, hunting, and listening to music.
If Connor could have one superpower it would be the ability to read minds.
Congrats, Connor, best wishes to you!