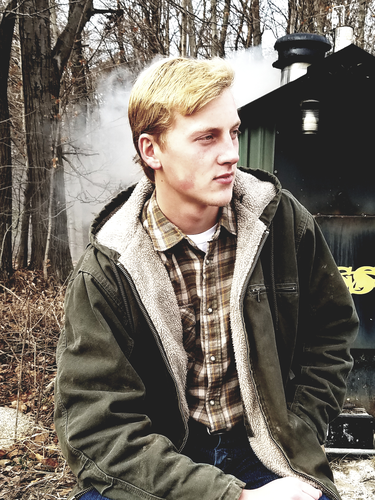 Dakota Andrew Clay was born on October 9, 2000. He is the son of Michelle and Darrell Clay. Dakota has two older siblings, Lynnea and DJ, and two younger siblings, Darrick and Dawson.
He has attended Temple Christian School since K4. While at Temple, Dakota has participated in two years of band, three years of choir, four years of soccer, and four years of basketball. He also participated in the play, The Trouble with Being Tucker Dowt. Dakota says that his favorite part of high school is the class parties.
Dakota currently attends County Line Church of the Brethren. His favorite Bible verse is Matthew 6:34, which says, "Therefore do not worry about tomorrow, for tomorrow will worry about itself. Each day has enough trouble of its own."
After high school, Dakota plans to go to college and become a mechanical engineer. He also hopes to continue playing live music wherever he lives. When asked which famous person he would spend the day with if possible, Dakota said that it would be Abraham Lincoln, because Dakota is "inspired by his leadership in times of crisis."
Dakota's advice to underclassmen is to "get involved and enjoy the time you have in high school." He says that the part about Temple that has affected his life the most is the teachers who have left a very positive impact on his life.
Congratulations, Dakota! We are so excited to see what else God has planned for your life!