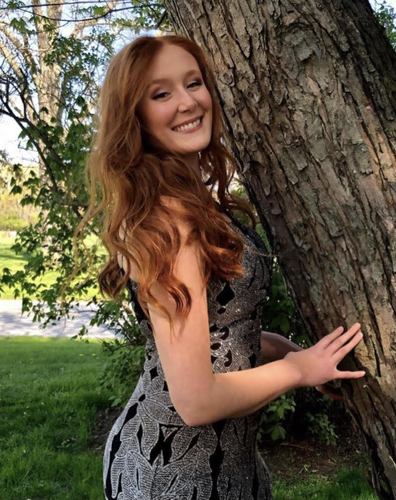 Haley Nicole Walters was born on January 21, 2003, to Scott and Janelle Walters. She has one brother, Jared Walters.
Haley has been at Temple Since the 7th grade but has spent this school year taking most of her classes at Apollo Career Center. Her favorite class was Bible. She played volleyball all four years of high school at Temple.
Her favorite memory was going to chapel and learning about God with her friends.
Aside from school activities, Haley enjoys watching tv, sleeping, and cuddling with her cat.
If she could have one superpower it would be the ability to teleport. Her favorite book is "A Series of Unfortunate Events." Her favorite food is pasta.
Her mother has been an inspiration to her throughout her life because she has always been there for her and has always pushed her to be better.
Haley plans to be an occupational therapist.
Congratulations, Haley. We wish you the best!