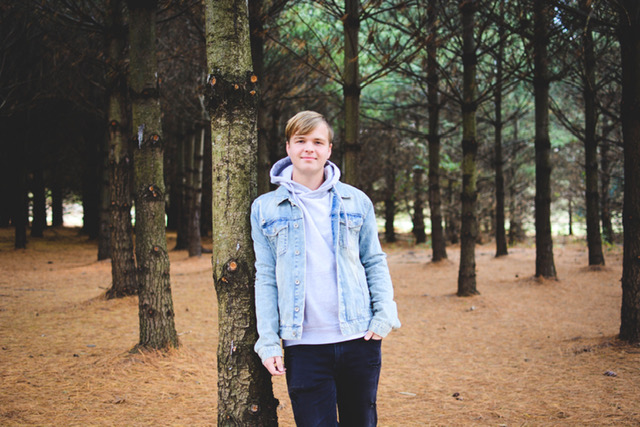 Isaac Ray Lee was born on October 16, 2001, in Lima, Ohio. He is the son of Marie Brite and Bucky Lee. He has a sister named Hannah, who also attends Temple.
Isaac has attended Temple since K5. He has played soccer his freshman, sophomore and senior years. He also received a "district runner up" award for soccer his freshman year.
During his free time, Isaac enjoys hunting, fishing, and spending time with family and friends. His favorite song is "Don't Stop Me Now" By Queen. Isaac's favorite book is "Rich Dad, Poor Dad" By Robert Kiyosaki. 
Someone who inspires Isaac is his grandma and grandpa. He said, "They taught me to always pray about everything and don't be quick to rush into anything." 
Isaac's favorite bible verse is "Do not be anxious about anything, but in every situation, by prayer and petition, with thanksgiving, present your requests to God. And the peace of God, which transcends all understanding, will guard your hearts and your minds in Christ Jesus." (Philippians 4:6-7, New International Version)
Three words that Isaac used to describe senior year are "fast, exciting and memories." Isaac said his favorite part of high school was "Brady breaking his desk while he was sitting in it." Isaac said his advice to underclassmen is "to live in the moment because time flies." 
After high school, Isaac plans to join the electrical union and invest in real estate. 
Congratulations, Isaac! We look forward to seeing what God has in store for you!