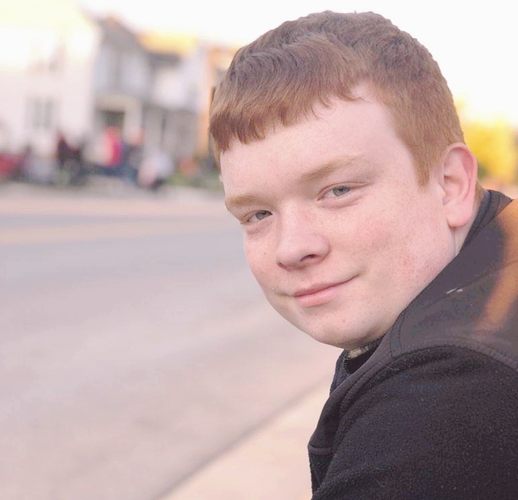 Isaiah James Taylor was born on February 21, 2002, to James and Christina Taylor. He has five siblings, Alena, Ava, Case, Lily and Lavada.
Isaiah has attended Temple for five years since eighth grade. Seeing Mrs. Stoodt get pied in the face for a school competition is one of Isaiah's favorite memories at Temple.
In his spare time outside of school, Isaiah enjoys learning more about technology. His favorite food is pizza. If he could travel anywhere, he would go on a trip to Florida. Isaiah says if he could have any superpower, he would like to be able to use the Force from Star Wars. His favorite song is "We Don't Believe What's On TV" by Twenty One Pilots, and his favorite book is "Frankenstein" by Mary Shelley.
Isaiah's favorite Bible verse is "Now Jesus loved Martha and her sister and Lazarus," (John 11:5, English Standard Version).
Isaiah plans to continue his working career after high school. His advice to underclassmen is "don't study until you get a headache. Just study a little bit at a time."
Congratulations Isaiah! Best of wishes, wherever God leads you!