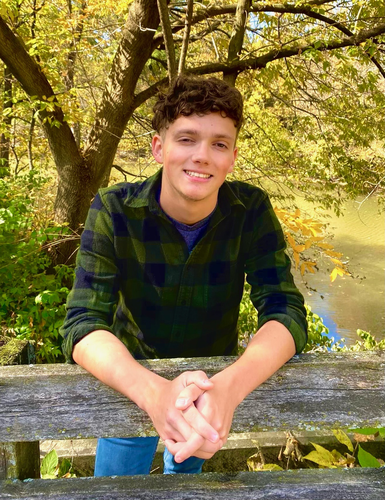 JARRIN
Jarrin Michael Cruz Pangle was born in January 2004 in Lima, Ohio. Jarrin is the son of Cassandra and Raymond Pangle and he has five siblings: Jobe, Jonathan, Carlyn, Ashlyn, and Isabela Gonzolaz-Fisher.
Jarrin attended Temple in 5th and 6th grade then transferred to another school for most of middle school and high school before making a triumphant return to TCS his junior year. Jarrin's extracurricular activities include art, elementary chapel team, and Fellowship of Christian Athletes (FCA). Jarrin also lettered two years in varsity soccer. His favorite class was current events with Mr. Green.
Outside of school, Jarrin enjoys listening to music and working out. His favorite food is tacos and his favorite animal is a Tasmanian devil.
Jarrin's favorite high school memory is playing the part of "Rabbi" in fiddler on the roof. His advice to the underclassmen is to "go into things without fear."
After high school Jarrin plans to go "wherever God leads," but is currently unsure of his future plans.