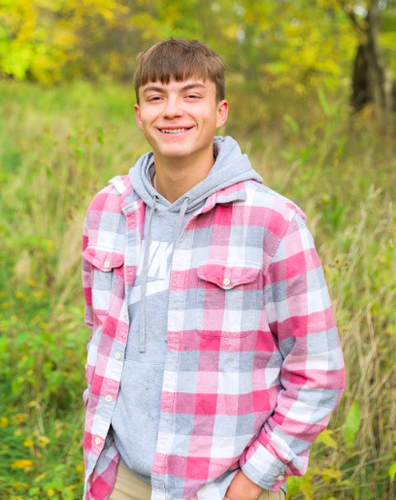 Landon Dean Callahan is the son of Brad and Jodi Callahan. He has two older siblings that also graduated from Temple, Ty and Morgan. He was born in Lima in 2005 and has attended Temple his entire life. Upon graduation, Landon will attend Wright State University to study marketing.
Throughout his high school career, Landon has participated in golf and basketball, for which he has received multiple honors. In basketball, he received NWCC first team in both his junior and senior years. In his senior season of golf, he also was awarded NWCC first team.
Landon said he has enjoyed his time at Temple. He said Mr. Green is someone who has really inspired him, constantly showing support and encouragement to Landon as he often gets an encouraging text message from Mr. Green after his basketball games. His favorite subject during high school was environmental science, and he described his senior year as fast, easy, and fun.
Landon's favorite food is fettuccine alfredo, and his favorite animal is a sloth. In his free time, he enjoys fishing and golfing. If Landon could choose a superpower, he would want to read minds. If he could travel anywhere in the world, he said he would visit the Bahamas. Landon said that the funniest memories he has had at school were during pep rallies. When asked what advice he would give to the underclassmen, he said, "Don't wish away your time here. It goes fast - enjoy it."