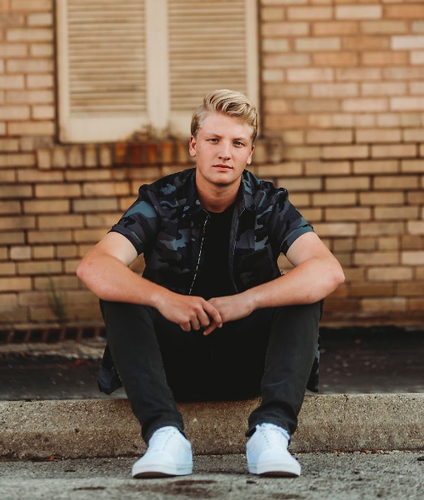 Lincoln Pierce Doseck Waters was born on March 7, 2002, to Randy and Nicole Waters in Dayton, Ohio. Lincoln has two siblings, Alexis and Quinten.
Lincoln's entire education has taken place at Temple, from kindergarten to 12th grade. His favorite memory at Temple was "golf with Coach McPheron." Lincoln's favorite class at Temple was Precalculus with Mrs. Burkholder. His extracurriculars include golf, basketball, art and choir.
A few of Lincoln's high school golf accomplishments include winning the 2016 Sectional Men's Golf Championships with the Temple team. Individually, Lincoln has achieved second place at the NWCC match in 2019, was a 2019 district medalist, qualified for state in 2019, and made first-team all-district in 2019.
Aside from his school activities, Lincoln enjoys lifting weights and playing the guitar. Lincoln also enjoys outdoor activities such as fishing and making campfires.
If Lincoln could choose any superpower, he would want to be able to teleport. His favorite song is "Trap Love" by Ray Knowledge, and his favorite food is seafood. If he could travel anywhere in the world, Lincoln would take a trip to New Zealand.
Lincoln's grandfather has greatly inspired him in his life. "He has shown me the proper way to live my life for Jesus, and has taught me so much about Christ, life, and all of my hobbies," said Lincoln.
His favorite verse is "If you believe, you will receive whatever you ask for in prayer" (Matthew 21:22, New International Version).
Lincoln plans to play on the golf team while studying ministry and business at Ohio Christian College. His advice to the underclassmen is to "try your absolute hardest in school."
Congratulations, Lincoln! We are so proud of you!