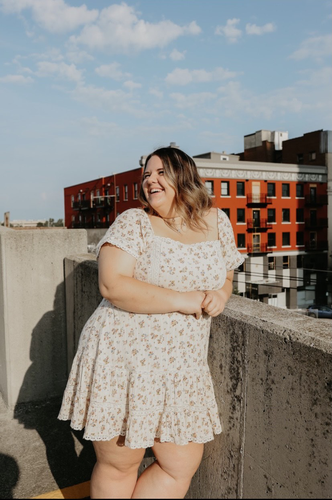 Madison Nicole Carmella Anderson was born in Lima, Ohio on Aug. 11, 2003. Her parents are Kim and Larry Brown and Robert Anderson. She has one brother, Robert Anderson as well as one stepbrother, Grady Brown.
Madison has attended Temple since kindergarten. Her favorite class is art. Her extracurricular activities include art, drama, student government, elementary chapel team, and lunch help. Maddy has also participated in volleyball for four years, cheer for two years, and bowling for two years.
Outside of school, Madison enjoys roller skating, driving, bowling, working, hanging out with friends, watching movies, and coloring. If she could have any superpower, Madison would choose mind reading. Her favorite animal is a giraffe, her favorite food is chicken, and her favorite book is "The Hunger Games" by Suzanne Collins.
Madison's favorite high school memory is when the class went to Darrick's house and Anthony got hit by a golf cart.
Madison's favorite Bible verse is James 1:6, "But let him ask in faith, nothing wavering. For he that wavereth is like a wave of the sea driven with the wind and tossed."
Madison says the person who inspires her the most is her Grandma Nola because "She always tells me how it is," Madison said. "She is honest and loves the Lord, and does everything for him."
After high school, Madison plans to attend Grace College and will double major in psychology and counseling.
Congratulations, Madison, we wish you the best.