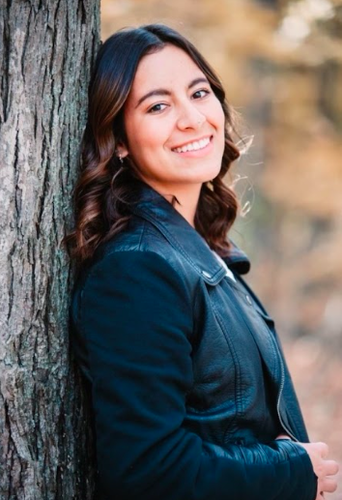 Sabrina is the daughter of Roger and Kristy Heffner. She has an older brother, Von, and two younger sisters, Dyani and Gabby. In August 2004, Sabrina was born in Curitiba, Brazil. She came to Temple in 9th grade.
Throughout high school, Sabrina played volleyball, helped with the elementary chapel, was involved in FCA, NHS, student government, and choir. She was recognized with the Lima Noon Optimist Club award her senior year, as well as an Allen Lima Leadership (A.L.L.) award.
In her free time, Sabrina enjoys hiking, camping, horseback riding, and her job working at the hospital. Her favorite subject throughout high school has been robotics, taught by Mrs. Finch, whom Sabrina said has been a major influence in her life because of her positive attitude and ability to see the good in others. Sabrina's favorite food is mac and cheese. If she could choose a superpower, she would choose teleportation, and said she'd use it to probably go to Australia, where she has always wanted to visit.
Sabrina's favorite memory from school was the senior pep rally when all of the seniors dressed as senior citizens and played fun competitive games together. When asked to describe her senior year, Sabrina said it was long, memorable, and successful.
Her favorite Bible verse is John 14:27, which reads, "Peace I leave with you; my peace I give you. I do not give to you as the world gives. Do not let your hearts be troubled and do not be afraid."
Sabrina plans to attend Maranatha Baptist University after graduation. Congrats, Sabrina!