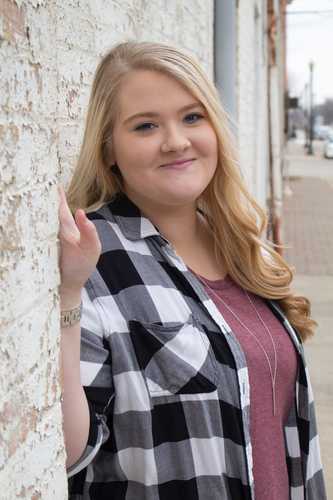 Shaddai Marie Mitchell was born on June 1, 2001 to her parents, Amy and Mike. Her siblings' names are Brenden, Cody, Kylie, Angelina, and Ariana. She has attended Temple since first grade. Shaddai has been involved in the girls basketball team. Her favorite part of high school is spending time with the friends she has made.
Shaddai currently attends Only Believe Ministries. Her favorite Bible verse is John 3:16, "For God so loved the world that He gave His one and only Son, that whoever believes in Him shall not perish but have eternal life."
After high school, Shaddai plans to get a full time job that pays well and has good benefits. Her dream is to drive across the country, and to just travel everywhere. If she could meet any famous person, it would be Jesus. She would love to ask Him about His experiences and time spent here on earth.
Shaddai's advice to underclassmen is to study and not procrastinate. The part of Temple that has affected her life the most is her peers. She loves the different personalities, and just bonding and making friends with all of her fellow students.
May God bless you on your future journeys, Shaddai!