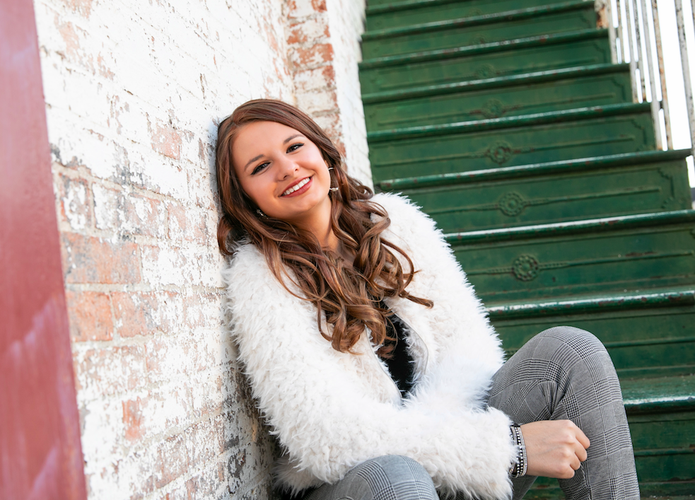 Jennessa Nicole Klingler was born July 24, 2001 in Lima, Ohio. She is the daughter of Dave and Kim Klingler, and sister of Austin Klingler. Jenessa has been attending Temple for three years, and has truly enjoyed her time at school.
"I will always remember the day I first shadowed freshman year," Jenessa said. "I felt so welcome and special. I had never experienced that before in a school setting." 
At school, Jenessa said she really enjoys art, anatomy and psychology classes. As far as extracurriculars, she likes being a part of Temple's pep band as well as bowling and 4-H. In her free time, Jenessa enjoys working out, drawing, bowling and hanging out with friends. 
Jenessa's favorite book is "Other Wonder" by R.J. Palacido. Her favorite song is "I Can Only Imagine" by MercyMe. 
Jenessa would describe her senior year as honorable, rewarding and extraordinary. She said her favorite memories are of all of the class parties she and her classmates had throughout the years.

Regarding advice to underclassmen, Jenessa said, "Don't do stuff at the last minute. Set a goal to achieve and work hard. Don't wish your years away because you only get to experience it once in your life."  
Upon graduation from Temple, Jenessa said her future plans involve attending Rhodes State College and becoming a physical therapist assistant.

Jennessa expressed that her inspiration comes from her mom who pushes her limits to not give up. Her favorite chapter from the Bible is Isaiah 45, which talks about how the Lord protects us and be with us.
Have fun on your journey with God, Jenessa!