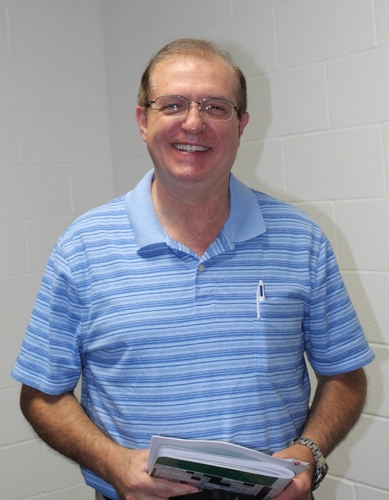 Dr. Manuel Morales is our only new teacher at Temple this year! He teaches the Spanish 1 and 2 classes. Originally, Dr. Morales is from Spain, but he moved to America in 1987. He has a wife, two grown kids who live in Wisconsin, and two grandkids as well. He attended Temple University in Pennsylvania. Dr. Morales has taught for thirty years at various places, including Temple University, Lander University, Bethel College, Maranatha Baptist University, and the Christian School of York, but his methods of teaching have always remained the same. He chooses to teach because he loves his students. Dr. Morales says he chose to become a teacher because, "It was God's plan," and he chose to teach at Temple because, "It is a great place and they love soccer."
This past summer, Dr. Morales and his wife went to visit their children and grandchildren in Wisconsin. They love to visit their family. Another one of their hobbies is to spend time reading together. Dr. Morales is a black belt in Taekwondo. Dr. Morales's favorite color is blue. His favorite food is KFC's Original Recipe Chicken. His favorite Bible verse is John 14:6, "Jesus answered, 'I am the way, the truth, and the life. No one comes to the Father except through me.'" Dr. Morales' plan for this year is to ensure that his students will be able to communicate in Spanish.
Temple Christian School welcomes you, Dr. Morales. We hope you have a great year!