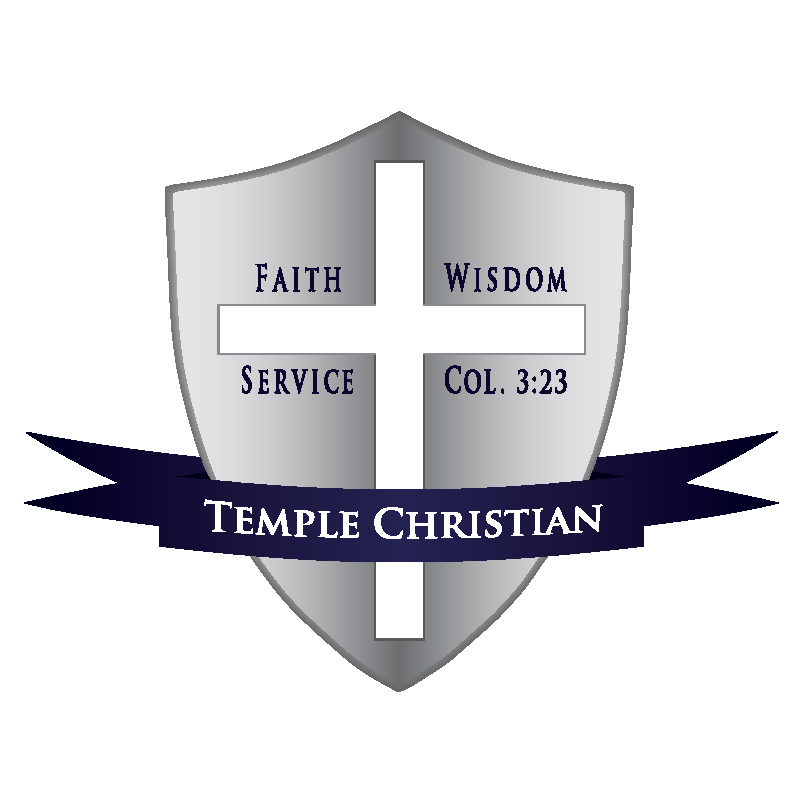 Hello TCS families. We are excited about the beginning of a new school year. We are excited to announce that we have grown from 273 students at the end of last year to 317 to begin this year, which is a net gain of 44 students! Praise the Lord!  We are also excited about the progress being made on Phase 1 of our new building next door!  Our Little Pioneer Daycare should be moving in within the next couple of weeks.   Phase 2 should begin soon in preparation for moving our elementary to the new building next fall.  Thank you for choosing TCS.  We are trusting the Lord for a great year. Here are a few news items that we wanted to share with you.
Welcome new staff members:  Please welcome the following new staff members to TCS: Mrs. Brittany Leimeister (Administrative Professional in Elementary Office), Mrs. Corrine Rone (Administrative Professional in H.S. Office), Mrs. Sarah Obermiller (3rd Grade), Mrs. Lorrae Phillips (4th Grade), Mr. Brody Bowman (H.S./M.S. Art), and Mr. Ken Heath (Study Lab and Lunch Monitor). We also have some staff members taking on new or additional roles:  Mrs. Jodi Callahan (K-8 Physical Education), Mrs. Natasha Graham (Spanish 1 & 2), Mrs. Kerri Motter (Algebra 2, Geometry, and Pre-Calculus), and Mrs. Amanda Sutton (Bible 6). We praise the Lord for providing the staff members we need each year!
First Day in K5:  The K5 had a great first day of school.  They are a great group and already having a lot of fun.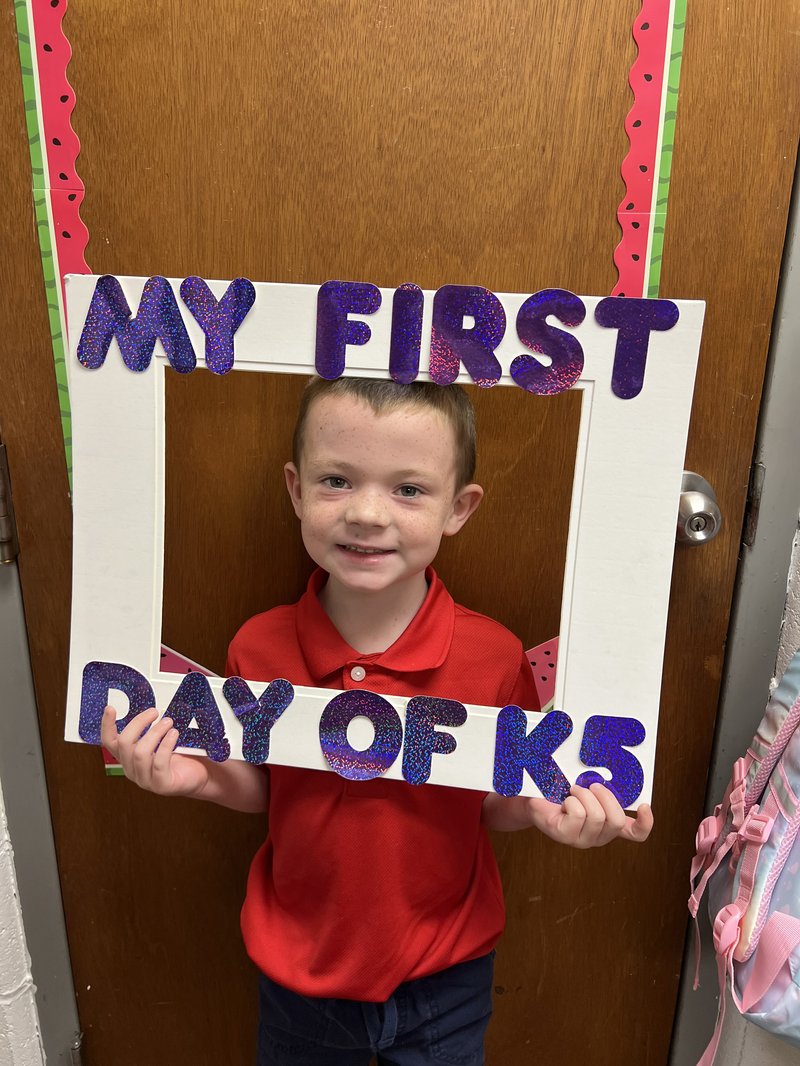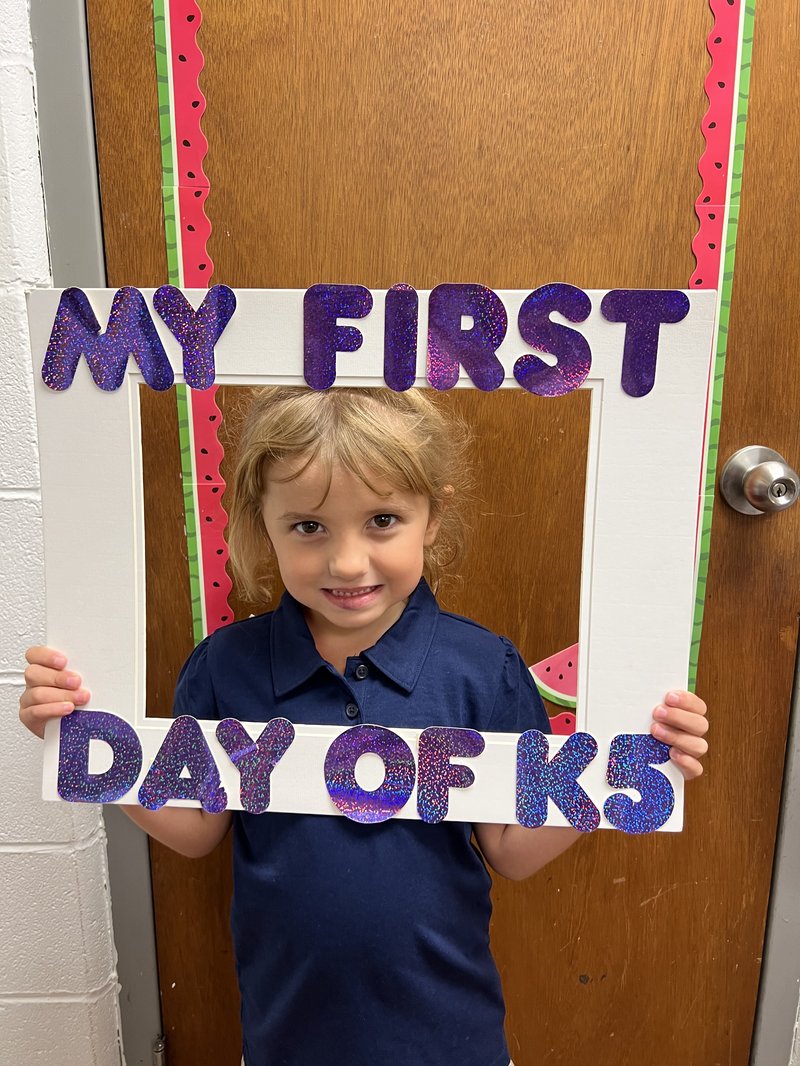 1st Grade Activity: The first grade students have completed School Supplies Boot Camp! All week they have discussed how to properly use their school supplies and then practiced using various challenges. Way to go, first graders!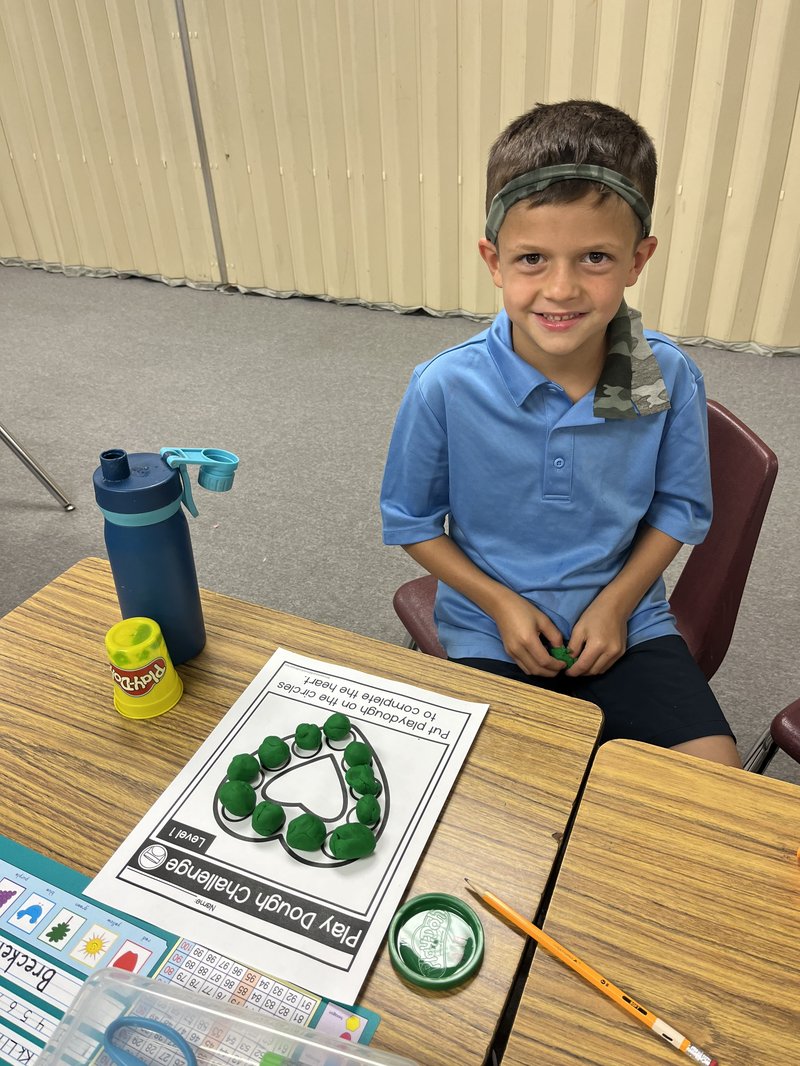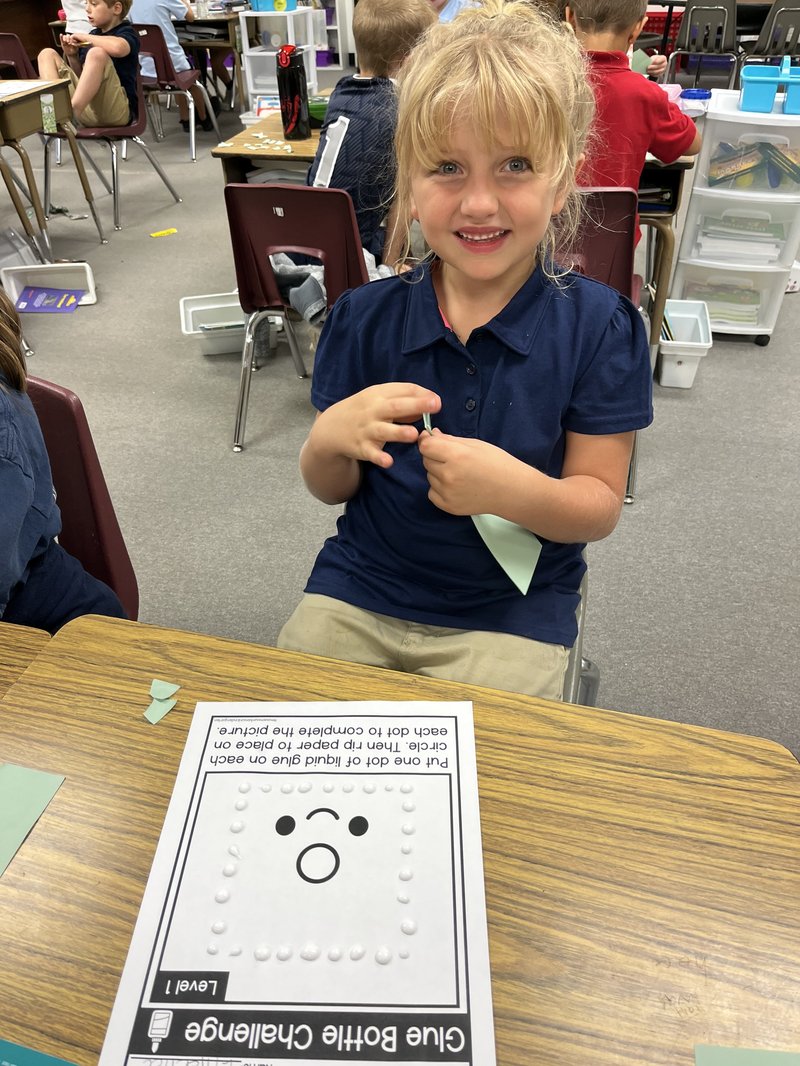 Science 7 Class:  In preparation for lab work in Science 7 this year, the students completed a cup stacking collaboration challenge.   Some of the objectives for this activity were to work together as a team towards a common goal, to improve verbal and nonverbal communication skills, and  to explore and implement various problem solving techniques.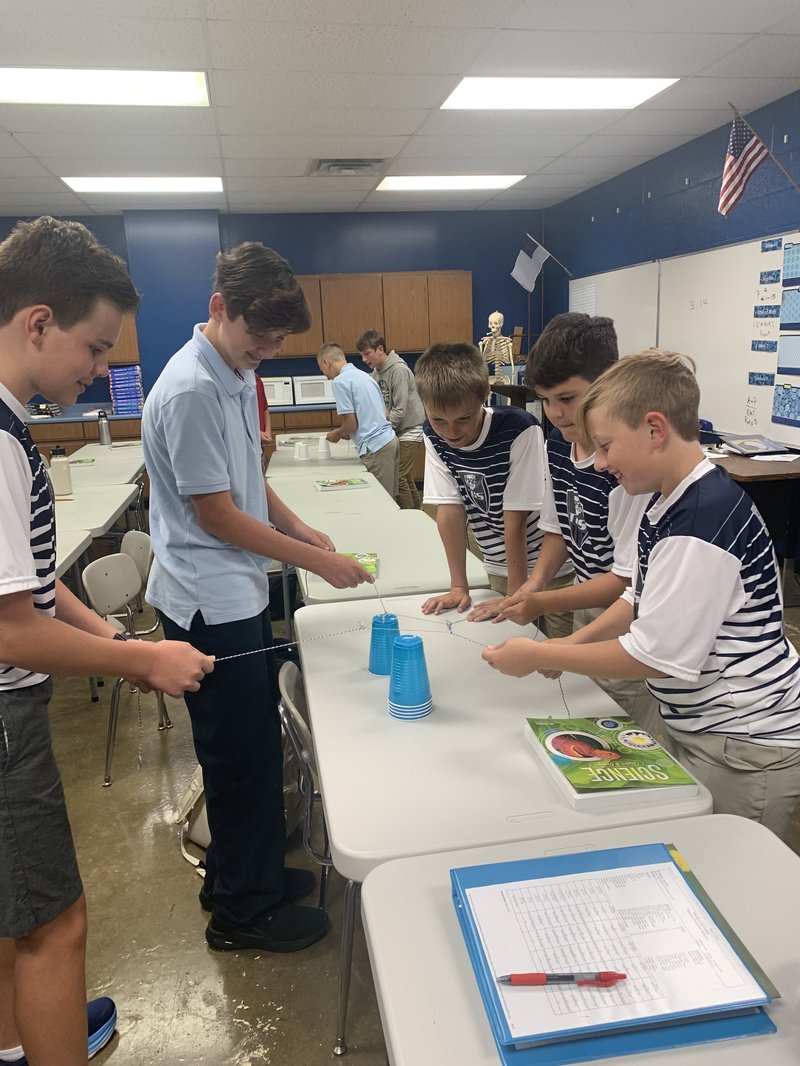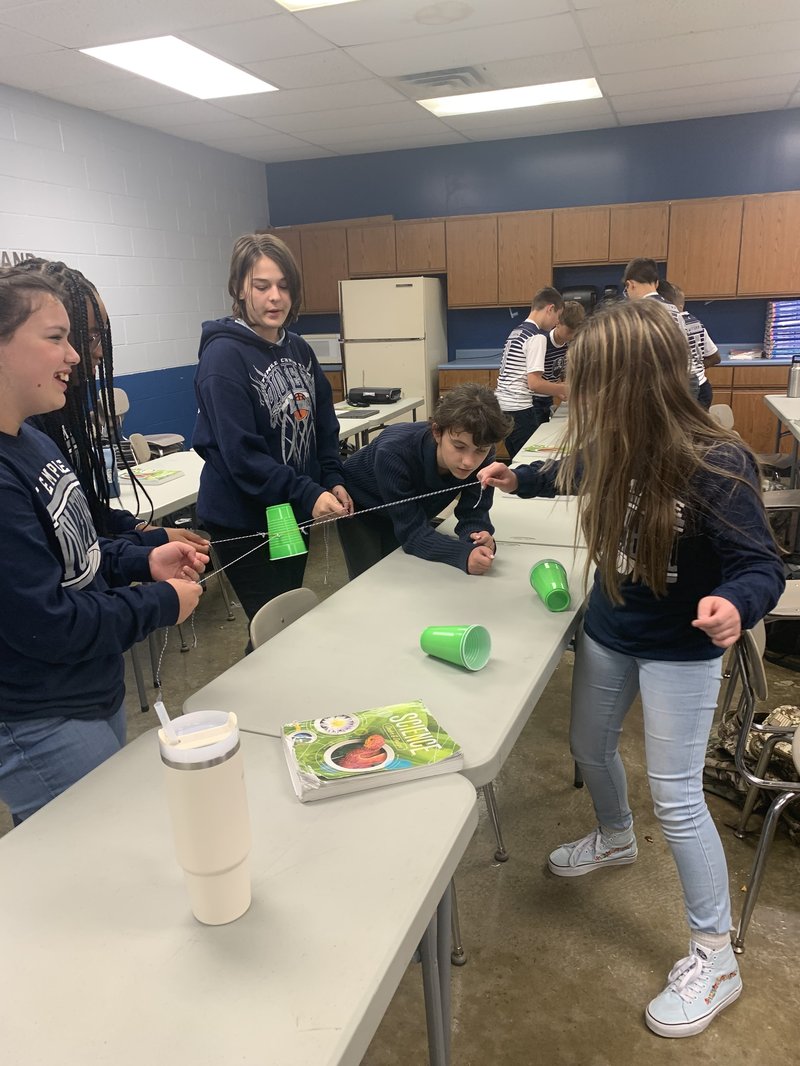 Witness Wear: Each Wednesday throughout the school year, students may wear Witness Wear items. Until our new items are ordered and arrive, students may wear old Witness Wear items, Temple items, or blue and white items, along with a pair of jeans on Witness Wear days.  Once our new Witness Wear arrives, students must wear the 2023-24 items.  Old Witness Wear items and blue and white items will no longer be permitted.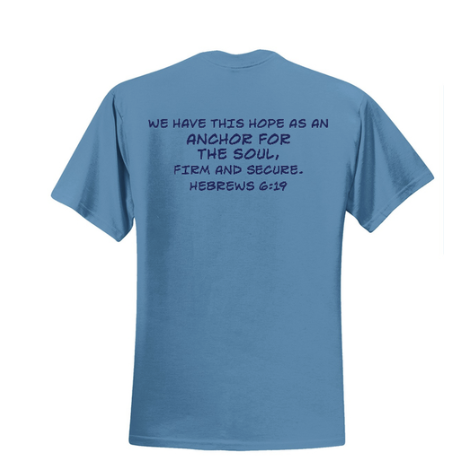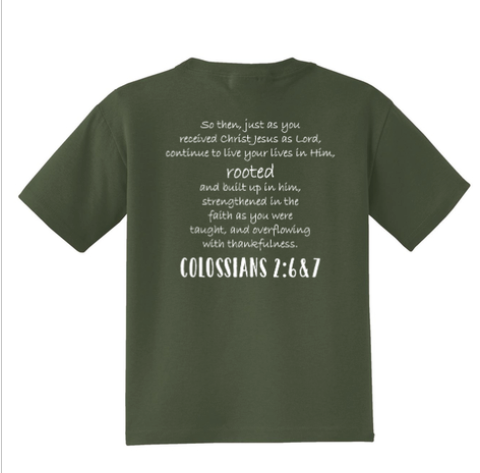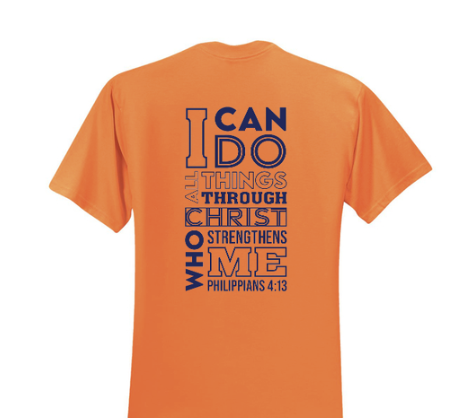 The Witness Wear order window is now open CLICK HERE.   It will close on September 10th.
Purchasing Lunch online: TCS families are able to us FACTS to order and pay for student lunches. Please contact the office with any questions regarding this opportunity.
Positive Referral Donations needed: Each week in grades 6-12, we recognize a student for his or her positive contributions to the TCS atmosphere.  Teachers can "write up" students for their positive actions and service to TCS, and each week they are entered into a drawing. Would you be willing to donate $10 Gift Cards for these positive referral winners? Last year we were able to reward 30+ students for their positive attitudes and contributions to their peers and teachers. If you would like to help, please notify Mr. McPheron (mcpheronbj@tcspioneers.org) or drop off your donation of gift cards or cash to the HS office (labeled "Positive Referral").  (Examples of gift cards: Taco Bell, gas stations, Menchies, movie theatre, fast food, etc.)
Attendance: Please remember to call the office by 8:30 am if your child will be absent.  We are required to follow up on unexcused absences.  We are also required to ask for symptoms if your child is ill.  We ask that you email the office with the reason for your child's absence. Written notes are also acceptable. If your child has an appointment during the day, please notify the teacher and the office in advance.  
Pick-Up Changes: It is also important to call the office by 2:30 pm if your child's dismissal plans have changed.  We will communicate those changes to our staff.   
Dismissal Time Parking Lot Procedures: Thank you for your cooperation at dismissal time. Here are a few reminders for you.
All elementary and MS/HS cars should enter the east entrance by the creek when you are entering campus.
All MS/HS cars should exit the west side of campus using Burden Drive.
All elementary cars should exit campus using the 2nd entrance away from the creek.
No cars should exit the east entrance near the creek.
Text Alerts: If you are not receiving text alerts, please notify the elementary office so that we can get your appropriate contact information.
Delays/Cancellations: We will communicate delays and cancellations using our text alert system. We also post on WLIO/Hometown Stations. 
Student Medical Records/Information: Please make sure that you have turned in all of the required medical and other paperwork from the summer packet. Please contact the elementary office if you still need any paperwork and we can email it to you. Please remember that if your child needs to take any medication (prescription, over the counter, cough drops, etc.), they must have the medication and paperwork signed and turned into the office. Medication should be brought to school by parents, rather than students. Prescription medication forms must be signed by a physician.
Medical Information - Please note: Inhalers are prescriptions that also need proper physician orders and documentation. This is policy even if your older student self carries at school or for sports.  Please call Shelley Zwiebel, our school nurse, in the elementary office with any questions or concerns.
2023-24 Immunization Requirements for 7th and 12th grade students:
Incoming seventh graders for the 2023-24 school year are required to have a Tdap vaccination and the Meningococcal vaccine. The Meningococcal vaccine is also required for students entering 12th grade in the fall of 2023. This is a state requirement. Students without proof of vaccination can be subject to exclusion from school. Immunizations must be obtained by the 15th day of school.
2023-24 Immunization Requirements for K5 Students: Please make sure that all K5 students have had their appropriate immunizations for the school year. Immunizations must be obtained by the 15th day of school.
Next Week's Sports Events:
September 5    JH Volleyball at Perry @ 5:30 P.M.
September 5    Varsity Boys' Soccer at HOME vs. Continental @ 5:00 P.M.
September 5    JH Soccer at Ottoville @ 6:30 P.M.
September 7    Varsity Soccer at Calvary @ 5:00 P.M.
September 7    Varsity Volleyball at Perry @ 5:30 P.M.
September 7    JH Volleyball at HOME vs. LCC @ 5:30 P.M.
September 7    JH Soccer at Miller City @ 6:30 P.M.
September 9    JH Volleyball at HOME vs. Continental @ 10:00 A.M.
September 9    Varsity Volleyball at HOME vs. Continental @ 12:00 P.M.
Important Dates:
Sept. 4           No School – Labor Day
Sept. 6           Witness Wear Day
Sept. 8           Add/Drop deadline for high school and middle school classes
Sept. 13         Witness Wear Day
Sept. 20         Witness Wear Day
Sept. 21         Faculty Development  1:00 Dismissal
Sept. 22         First Quarter Mid-term
Sept. 22         Homecoming Weekend
Sept. 23         Homecoming Weekend
Sept. 27         Witness Wear Day
Sept. 27       "See You at the Pole" 
Lunch Menu for the Week of September 4th
Monday        No School -   Labor Day
Tuesday        Pizza   $1.00/Slice
Wednesday  BBQ Riblet sandwich, Cookie, Veggies w/ ranch
Thursday      Chicken Quesadilla, Yogurt fruit parfait
Friday            Pizza  $1.00/Slice