Hello TCS families. Romans 15:13 says, "May the God of hope fill you with all joy and peace as you trust in Him, so that you may overflow with hope by the power of the Holy Spirit". Have a great weekend! Here are a few news items we wanted to share with you.
Spring Play:
The TCS high school drama department will present "You Can't Take it with You" on April 15-17th.  Tickets will go on sale in the high school office today, Friday April 9th. Tickets will be $10.00.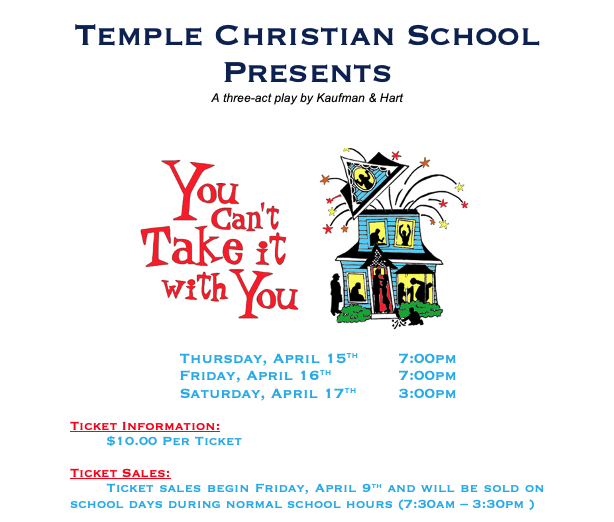 Spring Play Sponsorship: 
We are looking for individuals or businesses that are willing to sponsor the TCS spring play "You Can't Take It With You".  There are Bronze, Silver, Gold, and Platinum sponsorships available. Thank you for your support of the Arts at Temple Christian School. For more information please contact Mr. Bowman at bowmanb@tcspioneers.org at 419 227-1644 Option 1.
Middle School "March Madness": 
The middle school P.E. classes participated in their own version of March Madness. Mrs. Kinnear divided the students into four groups in both the boys and girls P.E. classes. Throughout the month of March, the students competed with the same teams on various basketball-related activities. Some of the mini-contests included a dribble relay, a vertical jump contest, a free-throw contest, a layup contest, a basketball trivia challenge, and more. Each team was awarded point values for their placement in each day's activities. The points determined the team seeding for the full-court basketball tournament at the end of the month. The winning team in overall points and the winning team of tournament play were awarded certificates and vouchers for the concession stand to be used after school today or next Friday. 
Congratulations to the Following:
Boys
Tournament Champs:  Isaiah Kiser, Caynan Schick, Levi Williams, Wyatt Yates, Jacobe Hlabse, and Russell Powell.
Overall Points Champs: Nolyn Wright, Jake Deitering, Curtis Pollard, JJ Sheets, and Nevan Long.
Girls
Tournament Champs and Overall Points Champs: Emma Engle, Rozelyn Chambers, Na'Talya Wilson, Aubrie Rentz, Cali Risner, and Zaleeyah Ricks. 
A special thanks to Elizabeth Kinnear and Isabella LaPointe for filling in due to some team injuries.
We would like to recognize the runner-ups for this award: Brianna Patrick, Brooklyn Marshall, Julianna LaPointe, Harmony McCleese, Reagan Hayes, and Kylee Smith.
Thank you to all of our middle school kids for completing the month of challenges with strong determination and great attitudes.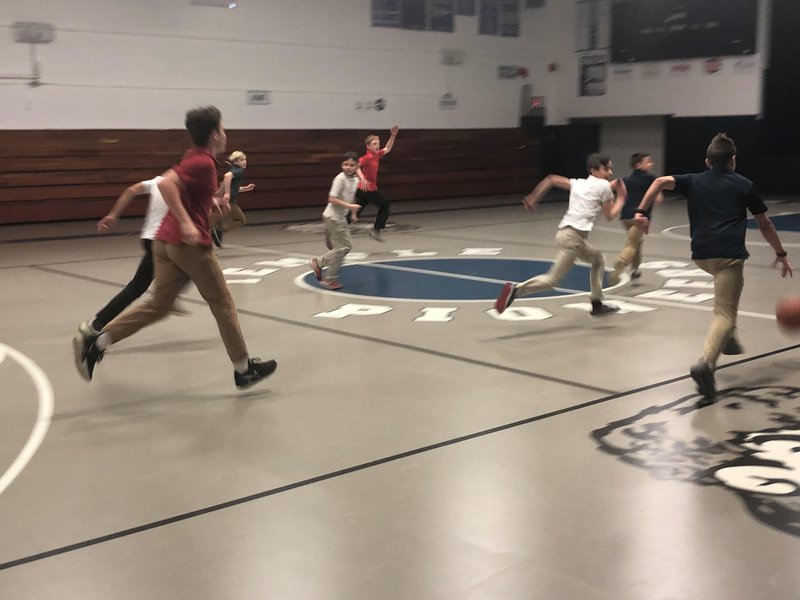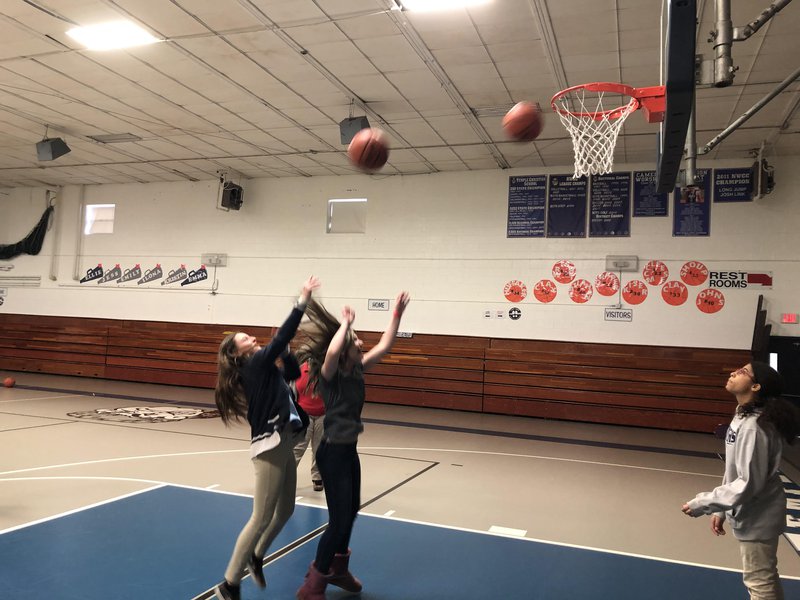 EdChoice Expansion Scholarship Opportunities: 
The state of Ohio's  EdChoice Expansion Scholarship program is open to all K-12 students whose families meet the state income requirements. The scholarship allows any current TCS family to apply for an  EdChoice Expansion Scholarship if they meet current state income requirements.  To qualify, your total household income must be at or below 250% of the federal guidelines. The amount has been increased for 2021-22, making more families eligible for the scholarship.  For example, a family of four making less than $66,250 would qualify to apply.  An income chart has been attached. The state deadline for applications is April 30th. Families should have their applications to Amy Link in the elementary office by April 16th so that they can be processed before the state's April 30th deadline. Families must complete their re-enrollment paperwork before proceeding with the EdChoice Scholarship application.  Please contact Amy Link in the elementary office if you would like more information about this opportunity.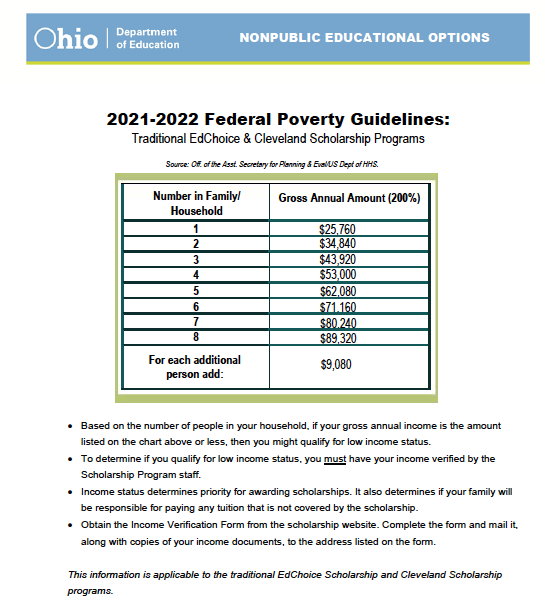 EdChoice Scholarship Renewal:
Renewals for EdChoice Expansion (income-based) Scholarships and EdChoice Traditional (eligible schools) Scholarships have begun.  In order to meet ODE's deadline, all required documents must be turned in by 4/16/21. Please contact Amy Link in the elementary office for information about renewing your EdChoice Scholarship at  linka@tcspioneers.org or at (419) 227-1644 Option 1.
MS/HS Clash of Colors:
Middle School & High School Student Government is directing the 1st Annual "Clash of Colors". Students have been placed on the Gray or Blue team for the remainder of the year. Each Friday the students earn points for their teams through fun games. They also earn points by bringing in cans and cash towards the TCS drive to support the Lima Rescue Mission. This is a great way for the students to have some friendly fun and to support a local Christian organization. Thank you to Student Government and its leaders for organizing this fun activity for student body.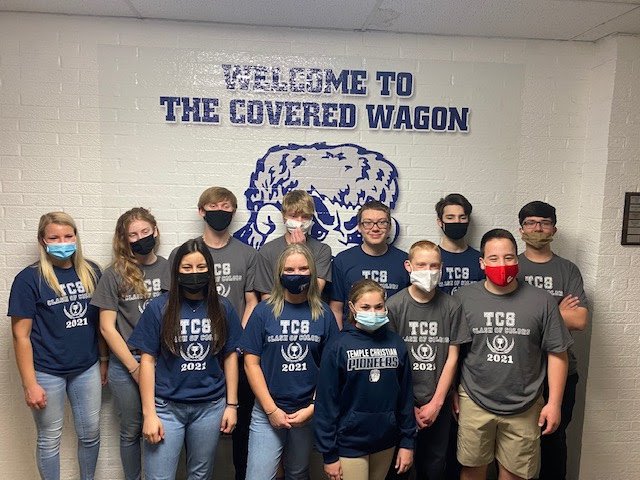 The Week in Sports:
Sat. April 10         H.S. Track Meet at Ridgemont @ 10:00 A.M.
Mon. April 12       H.S. Track Meet at Elida @ 4:30 P.M.
Thurs. April 13     H.S. Track Meet at Hardin Northern @ 4:30 P.M.
Important Dates:
Apr. 15-17   TCS School Play  "You Can't Take it With You"
Apr. 19-23   K-8 Achievement Testing Week
Apr. 21   Witness Wear Day
Apr. 23   Faculty Development  1:00 Dismissal
Apr. 23   Junior/Senior Banquet
Apr. 30   4th Quarter Midterm
Lunch Menu for the Week of April 12
Monday          French Toast Sticks, Sausage, Fruit
Tuesday         Pizza by the Slice  $1.00
Wednesday    Grilled Cheese Sandwich, Yogurt Cup, Frosted Sugar Cookie
Thursday       Sloppy Joe, Tater Tots, Fruit
Friday           Pizza by the Slice  $1.00