Hello TCS families. Christmas is a wonderful time of year. Let's all take time to celebrate the birth of our Lord and Savior Jesus Christ!  Enjoy the Christmas season with your family. Here are a few news items that we wanted to share with you. 
Matthew 1:21  "And she shall bring forth a son, and thou shalt call His name Jesus: for He shall save His people from their sins."
Elementary Christmas Program: 
Congratulations to Mrs. Kiser and all of the elementary students for their excellent presentation of "The Christmas Express".  And thanks to all who came out and supported our young people.  Great work TCS elementary students! Thanks for helping us celebrate Jesus' birth!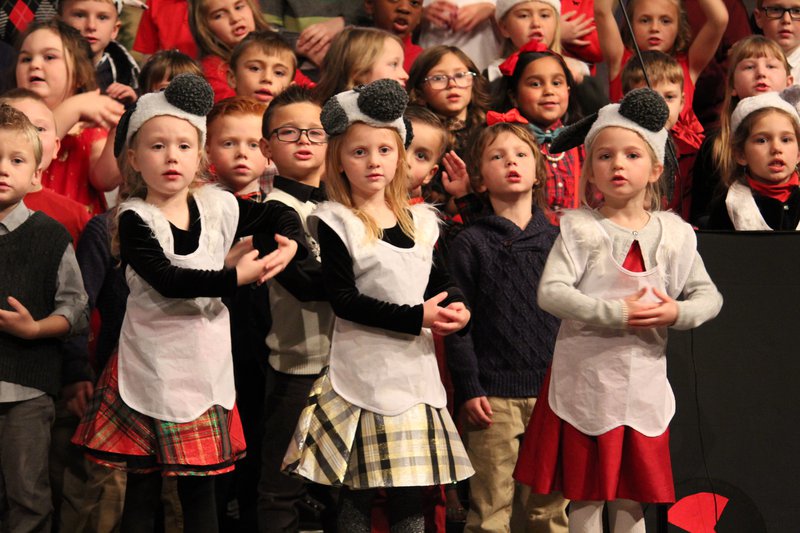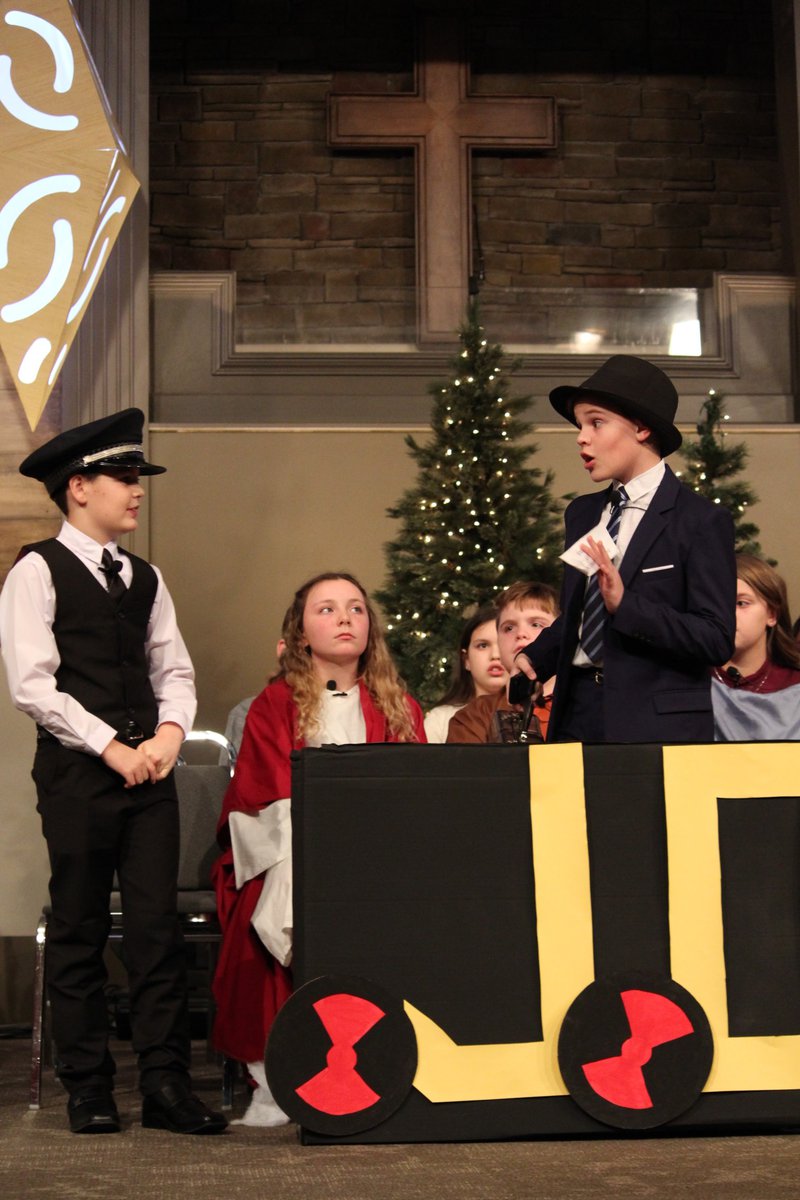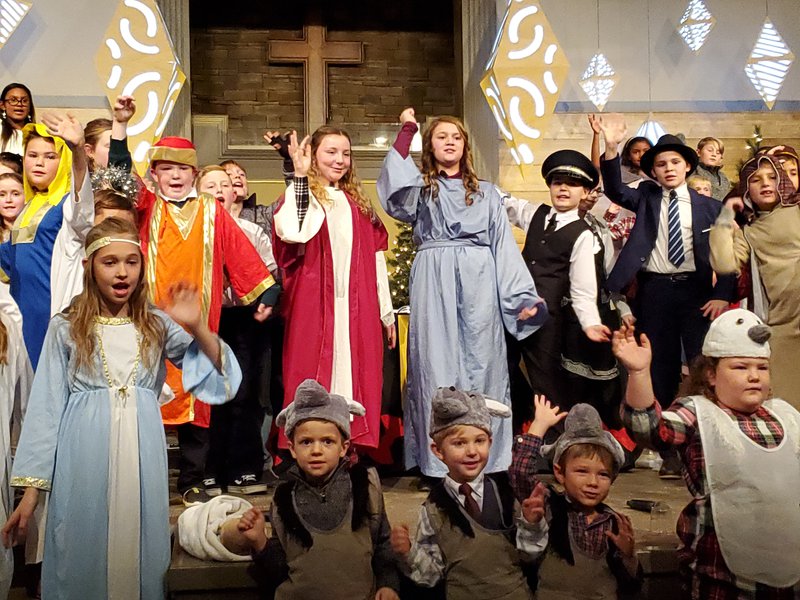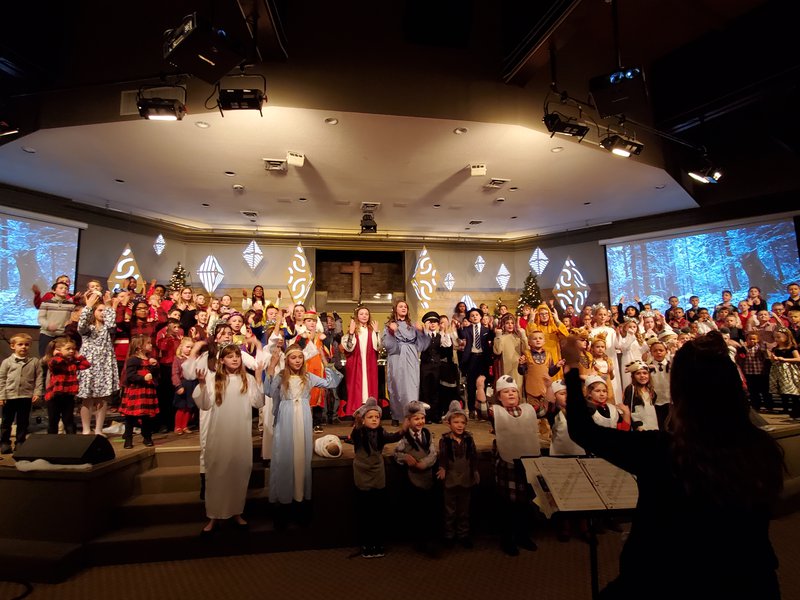 MS/HS Christmas Program: 
The middle school/high school Christmas music concert will be held on Thursday, Dec. 16th at 7:00 P.M. in the LBT auditorium.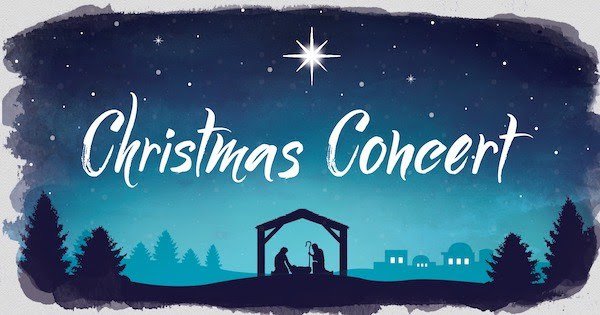 7th Annual TCS Spelling Bee:
Congratulations to all the contestants who participated in this year's TCS Spelling Bee, which was held on Wednesday. The students who participated this year were 4th graders Emilee Hayes, Kyla Dixon, Ethan Nelson, Elizabeth Barten, Kassidi Heffner, and Gweneth Chambers; 5th graders A.J. Hiester, Katie Haines, Isabelle Kinnear, and Hayden Conrad; 6th graders Abigail Obermiller and Johnny Engle; and 8th grader Nehemiah White. Ethan Nelson won 3rd place, and Nehemiah White won 2nd place. The TCS Spelling Bee champion this year is A.J. Hiester. He won in the 14th round of the bee!  A.J. will compete online the week of February 7-14 to qualify for the Scripps Regional Bee and will represent TCS at the Allen County Bee on February 26. You did an awesome job, contestants!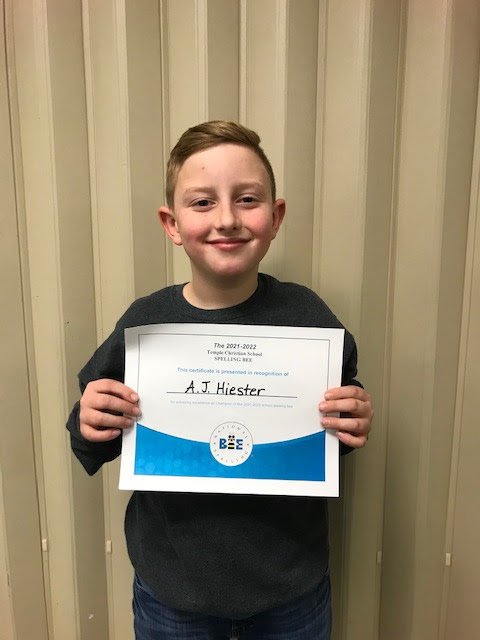 Third Grade Science: 
During science class, one of our students brought in some snap circuits. We learned about different types of circuits and how electricity flows! Students had fun making a toy fly into the air!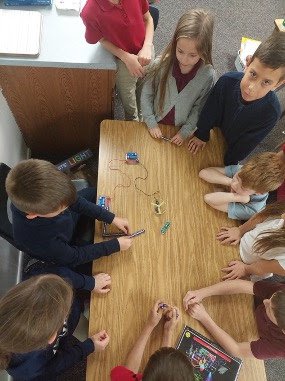 Fourth Grade Celebration:
The 4th graders have been working hard on their multiplication facts. Each student had to master their facts to earn their movie ticket, popcorn, candy, and pop for our party! Today, they will celebrate with a Multiplication Movie Party! They have worked so hard for this!  Congratulations 4th graders!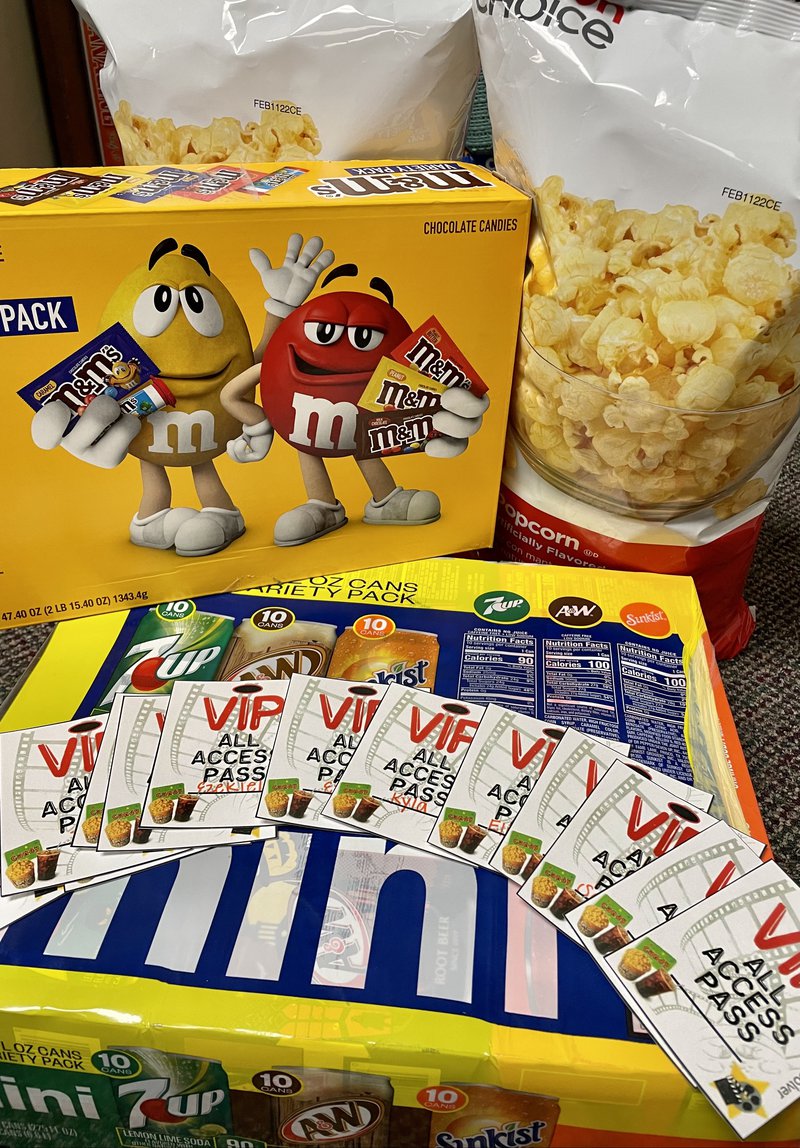 6th Grade Math Activity:
Our 6th grade math students enjoyed making prime factorization trees on Friday.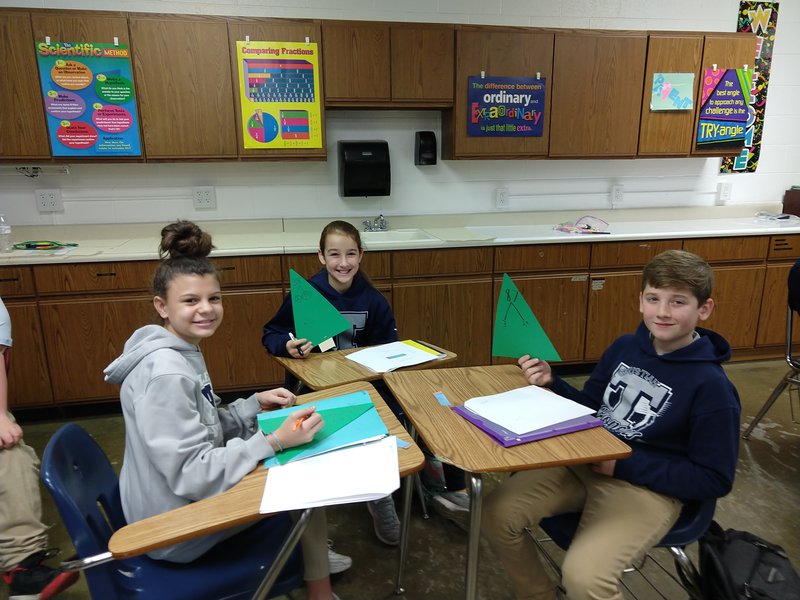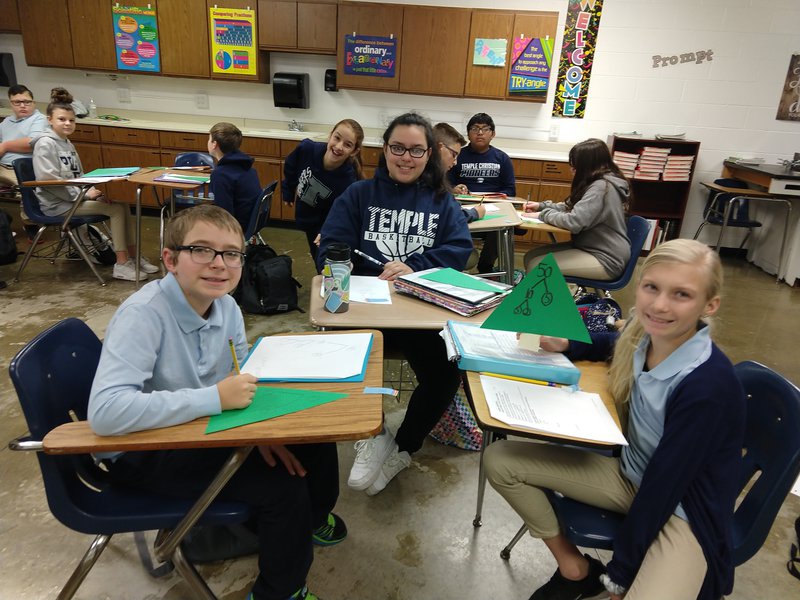 Spreading Christmas Love: 
The 7th, 8th, and 9th graders went Christmas caroling outside Lima Manor today to spread the good news of Christmas! In addition, students worked on cards and snowflake ornaments to bless each resident. Let's remember to pray for our friends at Lima Manor, especially this holiday season.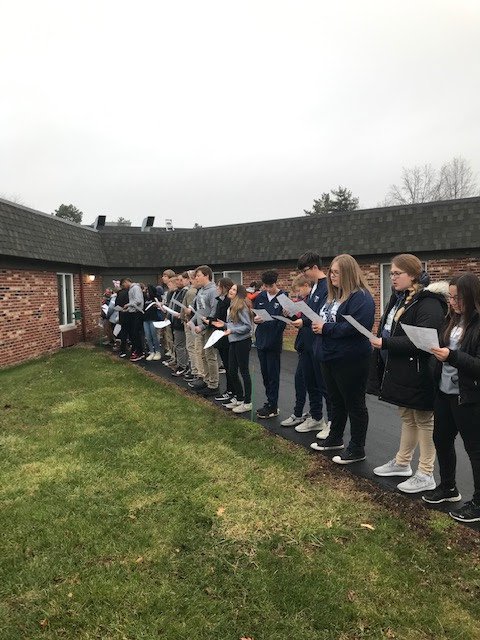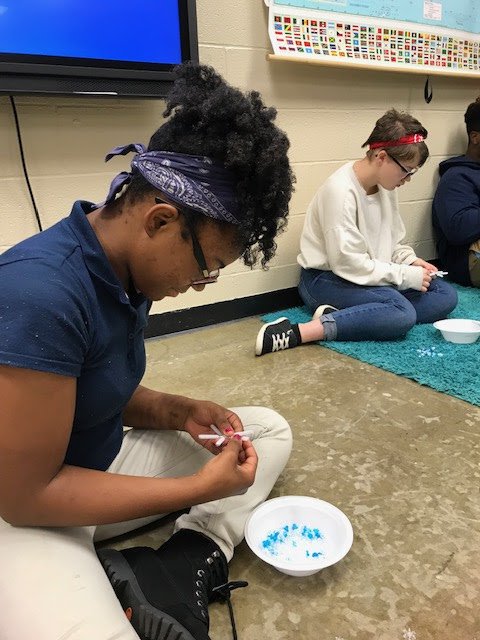 Witness Wear:
There will be another opportunity to purchase 2021-2022 Witness Wear items via an online store. The store is likely to open over break so keep an eye on your email and social media for that announcement. The store will be open through the 1st week of January so you can make any additional witness wear purchases for 2nd semester. Please keep in mind that there are still supply issues so not all sizes and colors will be available. Simply browse the store and the menus to see what sizes and designs are available to purchase for our 2nd Witness Wear sale.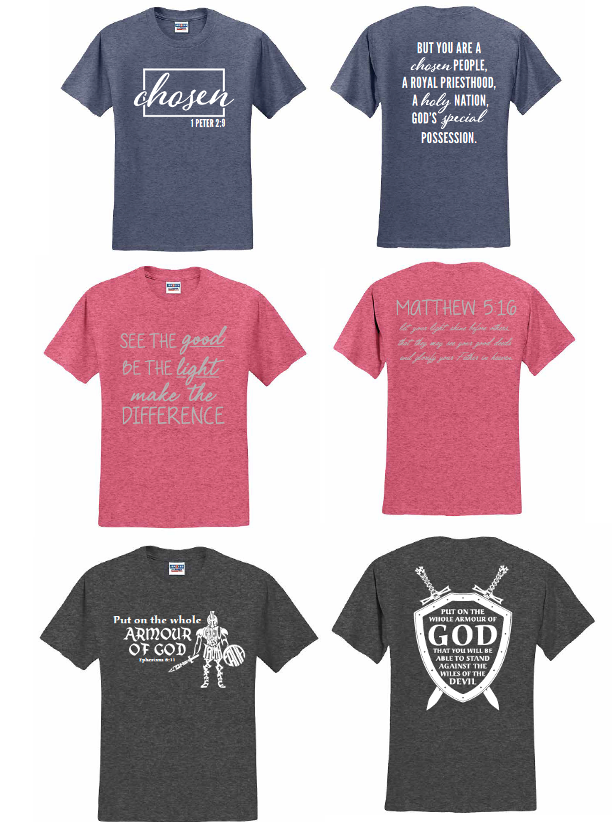 Toys for Tots:
We have a Toys for Tots box in the high school building. TCS families will have the opportunity to donate until the week of December 13th.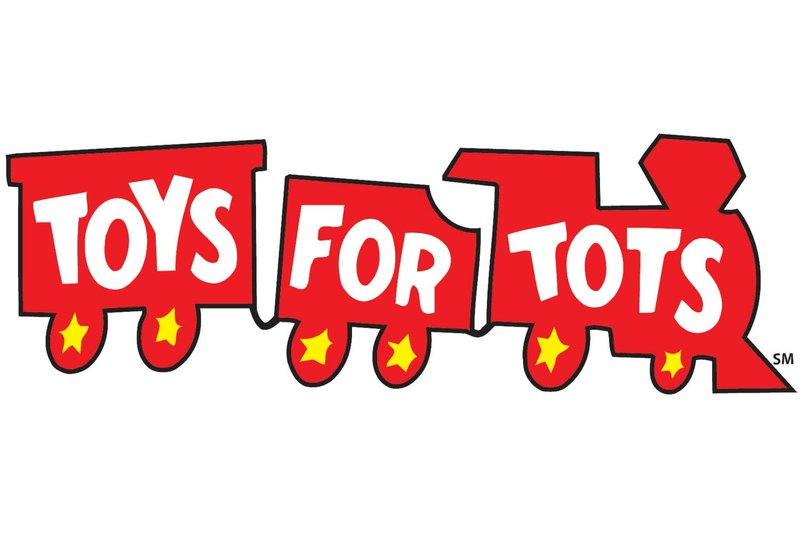 Athletic Events:
Fri. Dec. 10       Varsity/JV Boys Basketball HOME vs. Ridgemont - 6:00 P.M.
Fri. Dec. 11        High School Bowling at 20th Century Lanes-Lima vs. Perry/Elgin - 9:00 A.M.
Sat. Dec. 11      J.H. Boys and Girls HOME vs. Monclova Christian - 11:00 A.M.(boys) and 12:00 Noon (girls)
Sat. Dec. 11      Varsity/JV Boys @ Cory Rawson @ 5:00 P.M.
Mon. Dec. 13     J.H. Boys and Girls @ USV @ 5:30 P.M. (boys) and 6:30 P.M. (girls)
Tues. Dec. 14    Varsity/JV Boys HOME vs. Arcadia - 6:00 P.M.
Fri. Dec. 17        Varsity/JV Boys @ USV @ 6:00 P.M.
Sat. Dec. 18       High School Bowling at 20th Century Lanes vs. Lima Senior @ 9:00 A.M.
Sat. Dec. 18       Varsity/JV Boys New Knoxville @ 6:00 P.M
Important Dates
Dec. 13-17 Dress Down Week
Dec. 15   Witness Wear
Dec. 16   MS/HS Christmas Music Concert  7:00 P.M.  (LBT auditorium)
Dec. 17   Christmas Break Begins 1:00 Early Dismissal
Jan. 3       School Resumes
Lunch Menu for the Week of Dec. 13
Monday         Chicken Strips, Hot pretzel, Fruit
Tuesday         Pizza  $1.00/Slice
Wednesday   Potato Soup, Hot ham & Cheese Sandwich, Fruit
Thursday       Taco Bowl, Fruit
Friday           Class Christmas Parties