Hello TCS families. I trust everyone has had a good week. Here are a few news items that we wanted to share with you. 
Luke 2:8-14: And there were shepherds living out in the fields nearby, keeping watch over their flocks at night. 9 An angel of the Lord appeared to them, and the glory of the Lord shone around them, and they were terrified. But the angel said to them, "Do not be afraid. I bring you good news that will cause great joy for all the people. Today in the town of David a Savior has been born to you; He is the Messiah, the Lord. This will be a sign to you: You will find a baby wrapped in cloths and lying in a manger." Suddenly a great company of the heavenly host appeared with the angel, praising God and saying, "Glory to God in the highest heaven, and on earth peace to those on whom His favor rests." 
Elementary Christmas Program: 
The elementary Christmas Program will be held on Tuesday, Dec. 7th at 6:30 P.M. in the LBT auditorium.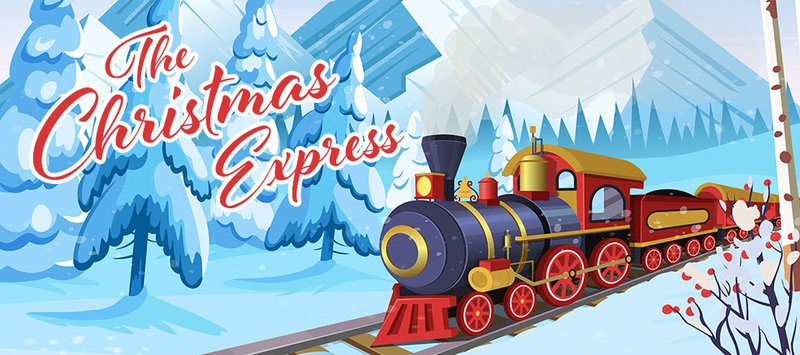 MS/HS Christmas Program: 
The middle school/high school Christmas music concert will be held on Thursday, Dec. 16th at 7:00 P.M. in the LBT auditorium.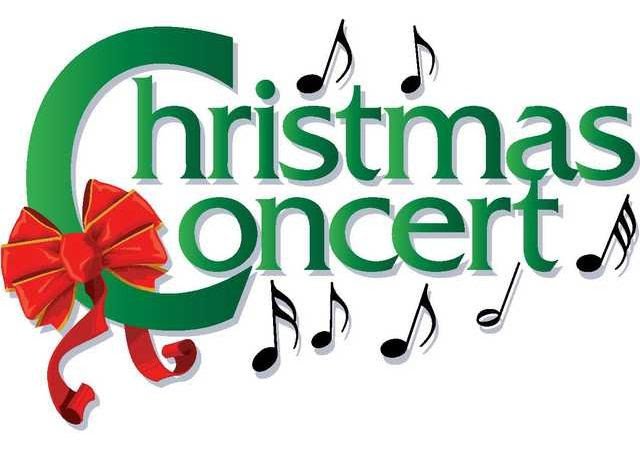 Back to Medieval Times: 
The 7th graders recently learned about feudalism during history class and took on the roles of peasants, vassals, nobles, and king. They were each given M&M's but then had to pay taxes using their candy. They soon realized that the peasants did not have very much, but the nobles and king became quite "wealthy." The discussion helped the students to learn more about social life during medieval times. The good news is that the students were able to eat their candy at the end!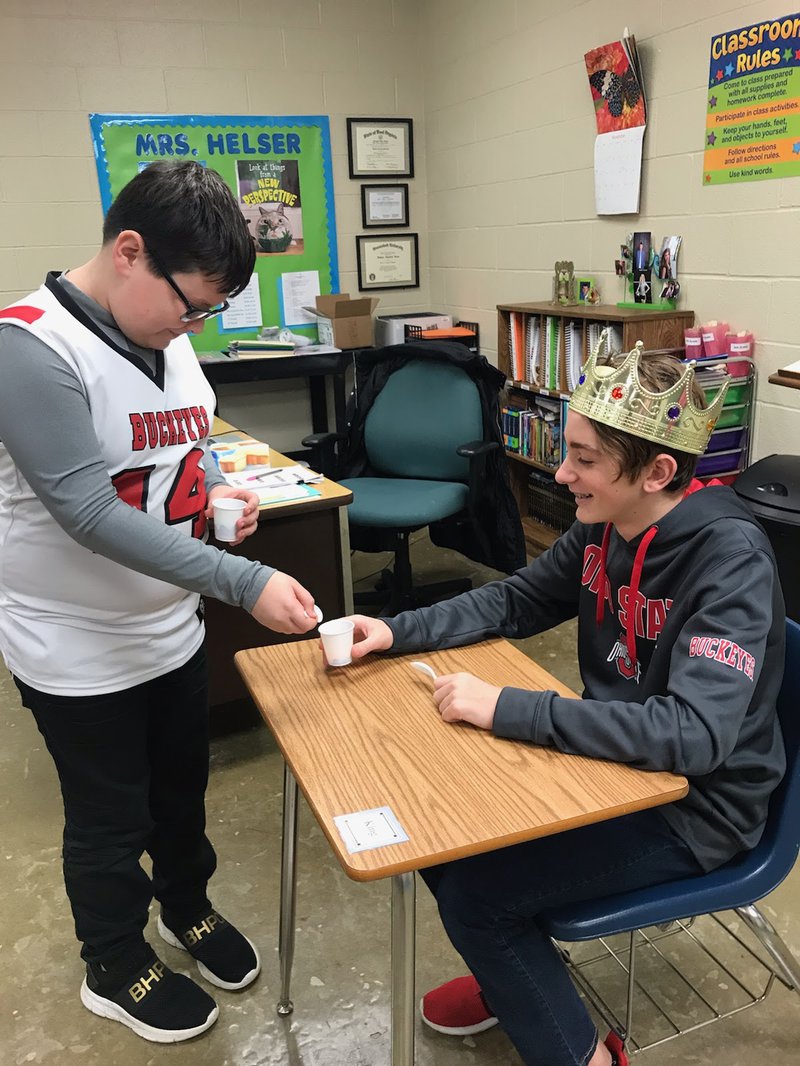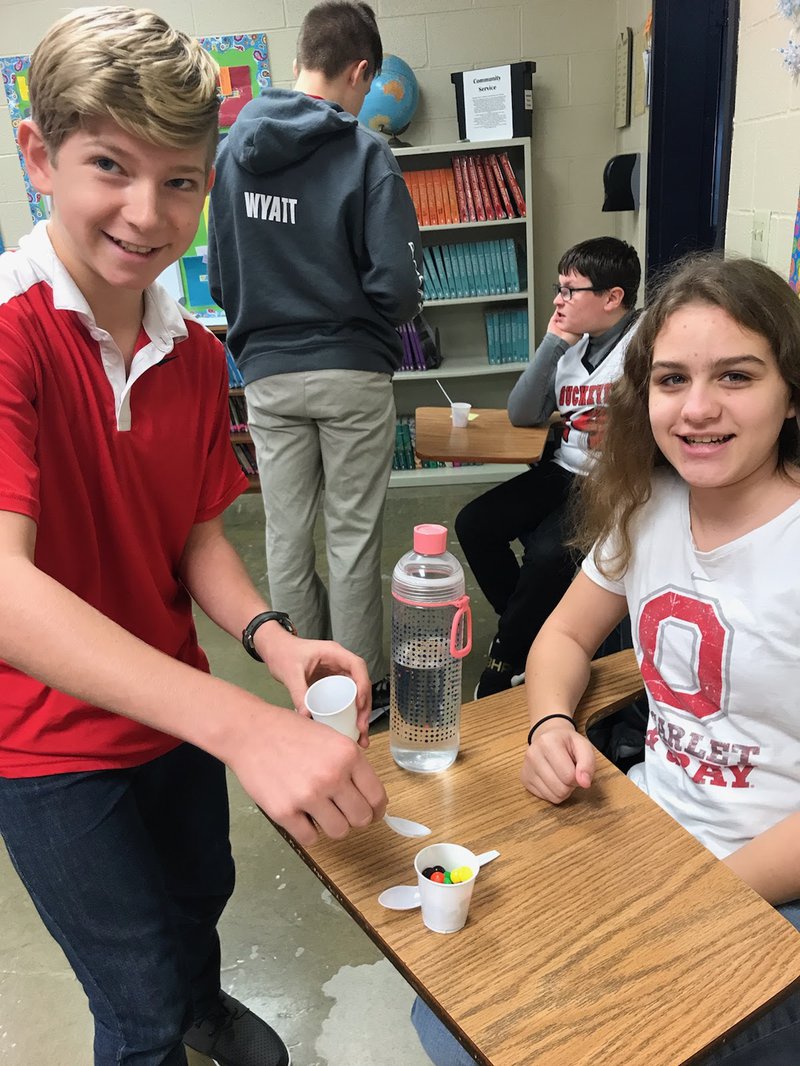 National Honor Society:  
TCS National Honor Society students were able to ring bells for the Salvation Army at Wal-Mart (Allentown Rd) on Friday. It was good to see our young people out serving the Lord in our community.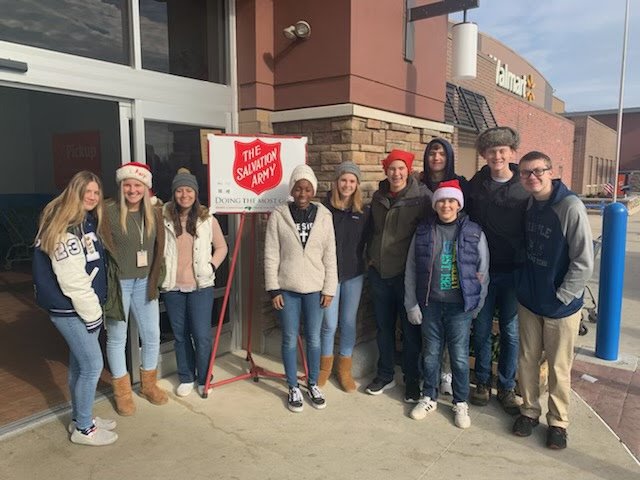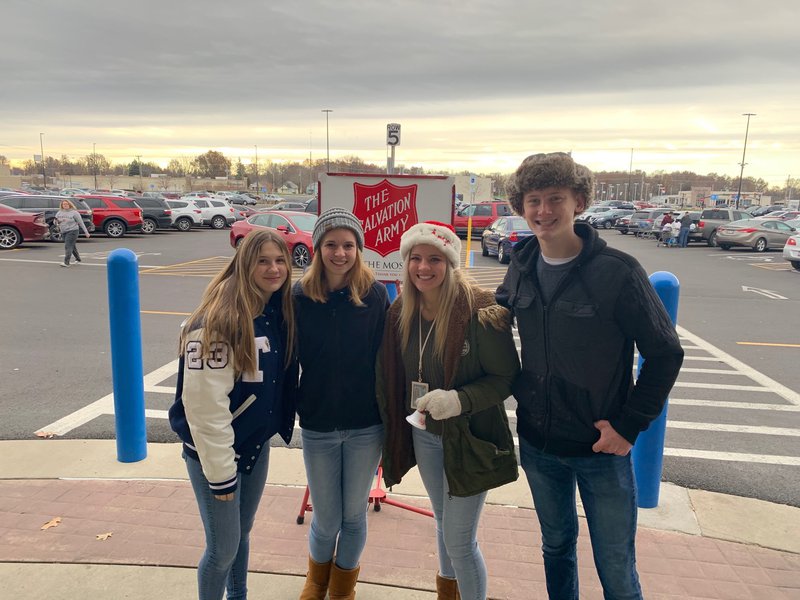 Christmas Service Project: 
The 7th, 8th, and 9th grades have been serving our neighbor, Lima Manor, in various ways this year.  Students have placed encouraging signs outside residents' windows, dropped off different holiday cards, colored pictures, and became pen pals with several residents. On Friday, December 10, the classes plan to go Christmas Caroling outside the windows at Lima Manor and drop off Christmas cards, along with a handmade ornament.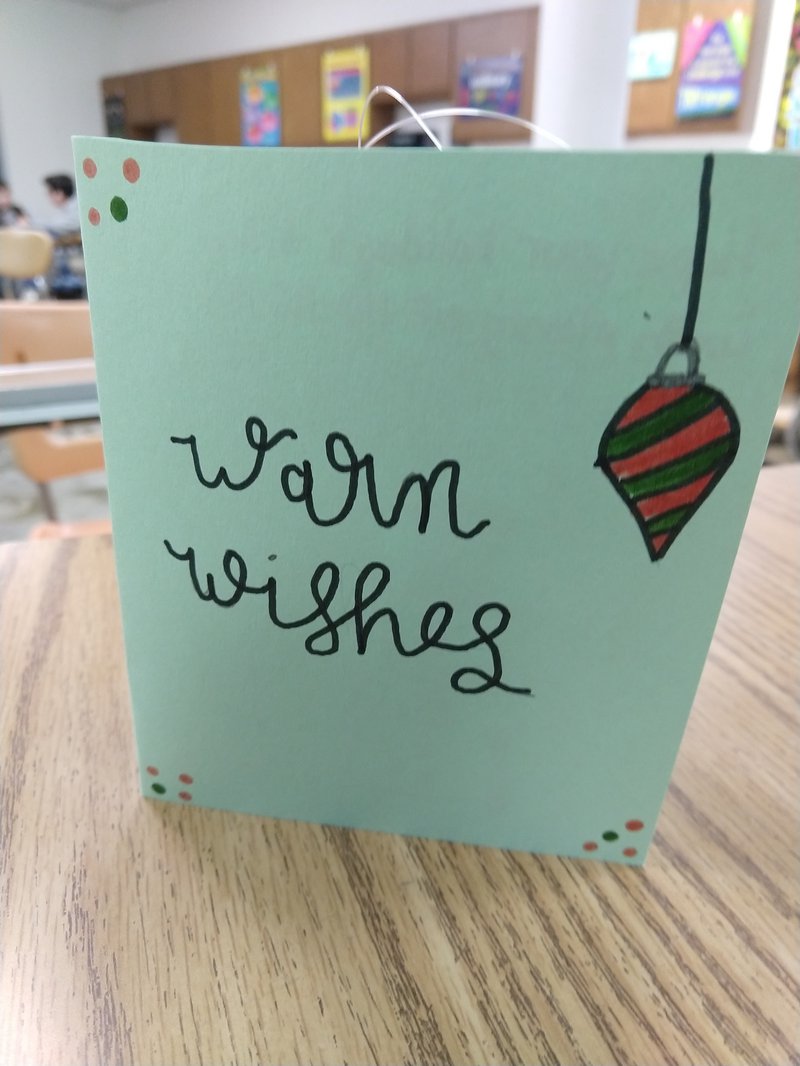 School Safety Drill:  
Temple Christian School conducts safety drills each year so that our teachers and students can be prepared for an emergency situation where we must lock-down the building and classrooms in order to ensure our children's safety. We will be conducting a school safety drill on Wednesday, December 8th, at 12:15 P.M.
Toys for Tots:
We have a Toys for Tots box in the high school building. TCS families will have the opportunity to donate until the week of December 13th.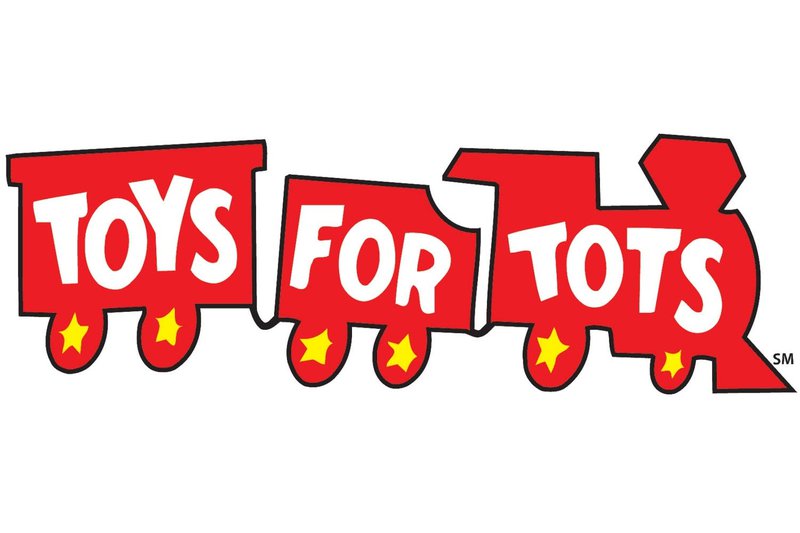 Athletic Events:
Sat. Dec. 4   Varsity/JV Boys Basketball at Arlington @ 5:00 P.M.
Fri. Dec. 10       Varsity/JV Boys Basketball at Home vs. Ridgemont @ 6:00 P.M.
Sat. Dec. 11       J.H. Boys and Girls at Home vs. Monclova Christian @ 11:00 A.M.(boys) and 12:00 Noon (girls)
Sat. Dec. 11.     HS Bowling HOME (20th Century Lanes) vs. Perry/Elgin 9:00 A.M.
Sat. Dec. 11       Varsity/JV Boys at Cory Rawson @ 5:00 P.M.
Important Dates:
Dec. 3     2nd Quarter Midterm
Dec. 7     2nd Quarter Midterm Reports Go Home
Dec. 7     Elementary Christmas Program  6:30 P.M.  (LBT auditorium)
Dec. 15   Witness Wear
Dec. 16   MS/HS Christmas Music Concert  7:00 P.M.  (LBT auditorium)
Dec. 17   1:00 Early Dismissal - Christmas Break Begins
Jan. 3     School Resumes
Lunch Menu for the Week of Dec. 6
Monday         Chicken Nuggets, Tater Tots, Green Beans
Tuesday         Pizza  $1.00/Slice
Wednesday    Grilled Cheese, Tomato Soup or Yogurt Cup, Cookie
Thursday       Chicken Alfredo, Garlic Bread, Veggies w/Ranch
Friday           Pizza  $1.00/Slice