Hello TCS families. As we enter the Christmas season, I would like to reflect for a moment on the true meaning of Christmas. Isaiah 9:6 says, "For unto us a Child is born, unto us a Son is given, and the government will be on His shoulders. And He will be called Wonderful Counselor, Mighty God, Everlasting Father, Prince of Peace." We serve a wonderful God who loved us enough to give His only begotten Son to come to this earth and die for our sins, that we may have eternal life through Jesus Christ our Lord. Enjoy the Christmas season with your family. Here are a few news items that we wanted to share with you. Have a great weekend!
TCS Christmas Programs: 
Elementary and Middle/High School Christmas programs will be virtual programs this year due to the Coronavirus pandemic. The Elementary program will be recorded on December 8th and be available to watch online on Saturday Dec. 12th at 2:00 P.M. The Middle/High School program will be recorded on Dec. 15th and be available to watch online on Saturday December 19th at 2:00 P.M. Both recordings will remain available online until Christmas Day. 
Staff Christmas Luncheon:
The TCS staff will enjoy a nice Christmas luncheon on Dec. 18th thanks to our teacher appreciation committee led by Lora Szuch and several TCS parents. Thanks to the committee for putting together this special luncheon.
LBT Christmas Event/TCS Virtual Christmas Art Show: 
The Lima Baptist Temple is hosting a drive through Christmas event tonight and tomorrow night (Dec. 4th & 5th) between 6:00-8:00 P.M. There will be an outdoor live nativity, 10,000 lights, and a virtual art show presented by TCS high school/middle school art students. Guests can browse Facebook and vote for their favorite art pieces. There will also be hot chocolate, cookies, and a gift bag with activities for your family. The first 50 vehicles each night will receive a free ticket for Bright Night at the Allen County Fairgrounds. There will also be a "Christmas on Wheels" Contest. Decorate your vehicle and passengers with the best Christmas has to offer. 1st Place=$200 Amazon Gift Card, 2nd Place = $150 Amazon Gift Card, 3rd Place = $100 Amazon Gift Card. You can remember the evening with a unique family picture from your decorated vehicle.  For more information, visit LBT Christmas Show. (Please enter the parking lot at the East entrance near the creek/Lima Manor).
Science Project:
The 7th grade Science class recently completed their Nutrition Project by doing the planning work for opening a new restaurant in town and coming up with a healthy menu for their establishment.  They included a brief description of each item and what made it healthy, referencing what they had learned about vitamins, minerals, proteins, and other nutrients.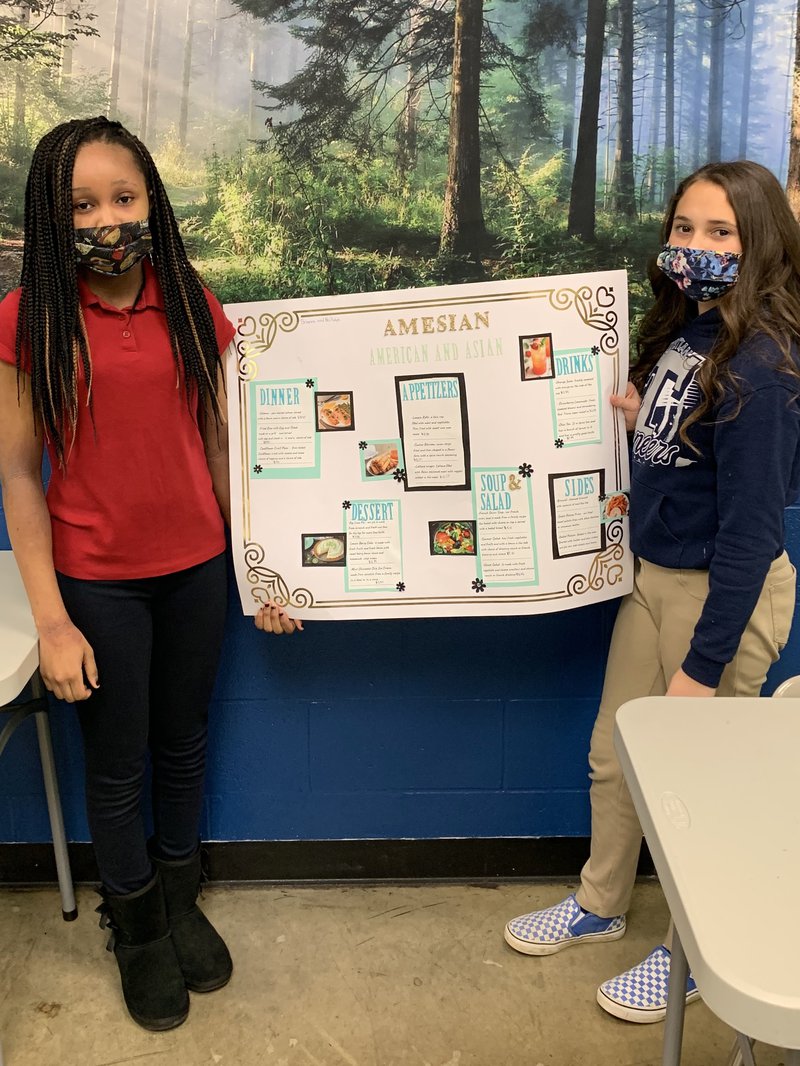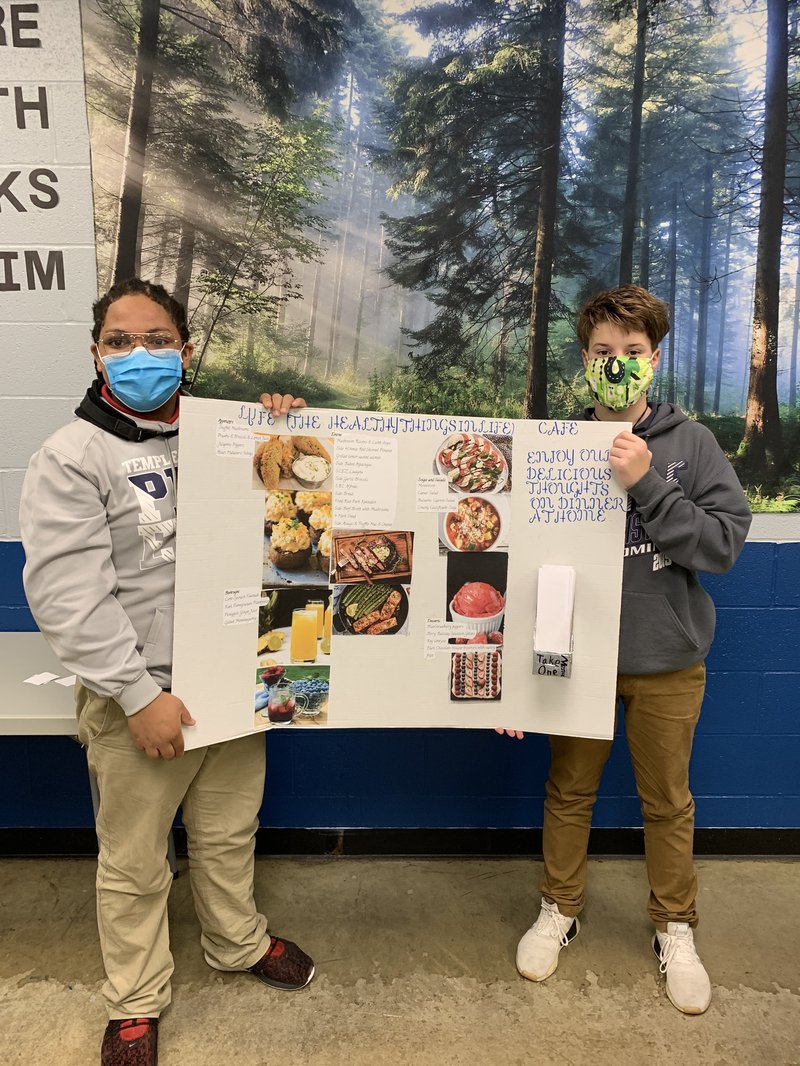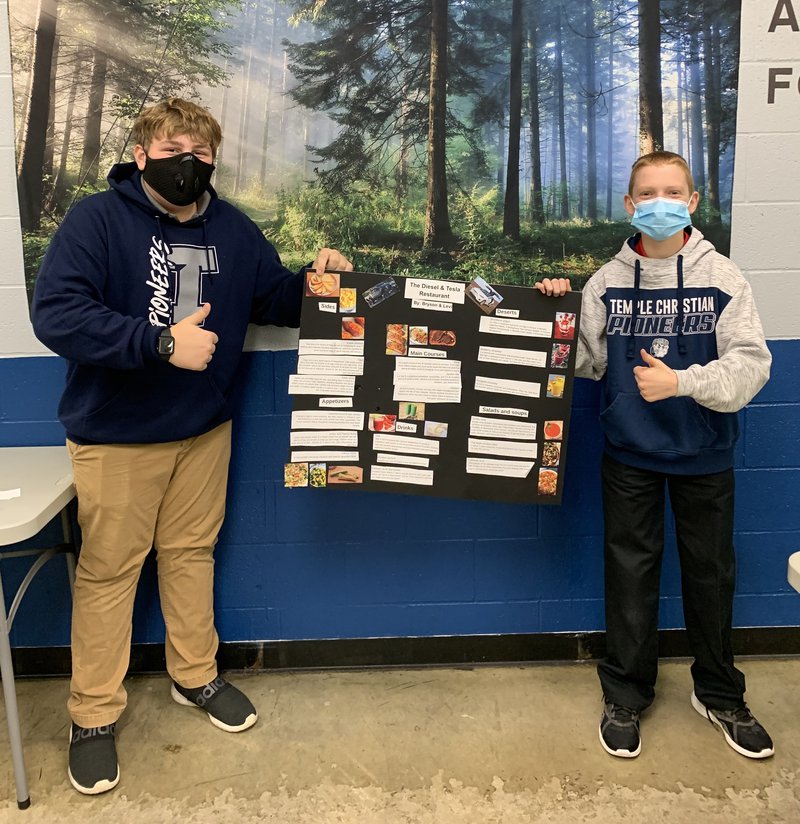 Yearbook Award: 
Congratulations to Mrs. Searcy and the high school yearbook staff for earning the National Yearbook Program of Excellence Award for the third consecutive year.  Congratulations on this tremendous accomplishment.
School Safety Drill: 
Temple Christian School conducts safety drills each year so that our teachers and students can be prepared for an emergency situation where we must lock-down the buildings and classrooms in order to ensure our children's safety.  We will be conducting a school safety drill on Wednesday Dec. 9th.
2020-21 HS Boys Basketball Ticket Policies:
Due to Covid 19, tickets to HS Boys basketball games will be limited this year.  No tickets will be available at the door at any game. All tickets/vouchers must be purchased/picked up in the high school office. Games will be limited to close family. Please call the high school office with any questions about tickets for Basketball games at any level this year. 
2020-2021 HOME Basketball Games Live Stream: 
We are happy to announce that TCS has partnered with WOSN-TV to live stream our HOME winter basketball events. We want to thank our primary sponsor of our LIVE stream "DYE REAL ESTATE AND LAND COMPANY" for sponsoring our 2020-2021 Winter Live Stream! TCS Basketball Live Stream
With limited attendance this year, the live stream allows us to provide an opportunity for fans to watch at home! Each game will have a fee to purchase and watch ($4 for JH Boys Basketball only events and $7 for HS Girls and Boys Basketball Events). All proceeds from our live stream go to support the TCS Basketball teams. 
Toys for Tots:
TCS is once again a collection site for Toys for Tots.  We have a collection box near the elementary office.  If you would like to donate, please bring a new unwrapped toy by Dec. 4, 2020.  Boxes will be collected the week of Dec. 7, 2020.  Thank you!  
Athletic Events:
Sat. Dec. 5        HS Bowling at Home vs. Lima Senior @ 9:00 A.M.  (20th Century Lanes)
Sat.  Dec. 5    Varsity/JV Boys Basketball at Home vs. Arlington @ 5:00 P.M.
Mon. Dec. 7      HS Bowling at Marion Elgin @ 4:30 P.M.  (Coopers Bowl)
Mon. Dec. 7      JH Boys Basketball at Waynesfield @ 5:00 P.M. (HS GYM).
Thurs. Dec. 10  JH Boys Basketball at Ohio Eagles @ 5:30 P.M.
Thurs. Dec. 10  HS Girls Basketball at Ohio Eagles @ 6:30 P.M.
Fri. Dec. 11       HS Boys Basketball at Waynesfield @ 6:00 P.M.
Sat. Dec. 12     HS Boys Basketball at Cory Rawson @ 5:00 P.M.
Important Dates:
Dec. 4     2nd Quarter Midterm
Dec. 8     2nd Quarter Midterm Reports Sent Home
Dec. 8     Recording of Virtual Elementary Christmas Program
Dec. 12   Online Presentation of Elementary Christmas Program @ 2:00 P.M.
Dec. 15   Recording of Middle School/High School Christmas Program
Dec. 16   Witness Wear Day
Dec. 18   Early Release 1:00 P.M. (Beginning of Christmas Break)
Dec. 18   Teachers Christmas Luncheon  1:30 P.M.
Dec. 19   Online Presentation of Middle School/High School Christmas Program @ 2:00 P.M.
Lunch Menu for the Week of Dec. 7
Monday         Taco Bowl (Rice, Meat, Cheese, Tortilla Shell); Fruit
Tuesday         Pizza by the Slice $1.00
Wednesday   Chicken Strips; Hot Pretzel; Fruit
Thursday       Mashed Potato Bowl; Fruit
Friday           Pizza by the Slice $1.00