Hello TCS families. Here are a few news items that we wanted to share with you. Have a great weekend!
Psalm 84:10:  Better is one day in your courts than a thousand elsewhere; I would rather be a doorkeeper in the house of my God than dwell in the tents of the wicked. 
Elementary Art:
Have you ever considered what your favorite thing is about yourself? Our 4th grade students asked themselves that question while beginning their self portrait project. We discussed how God made us each in a wonderful way!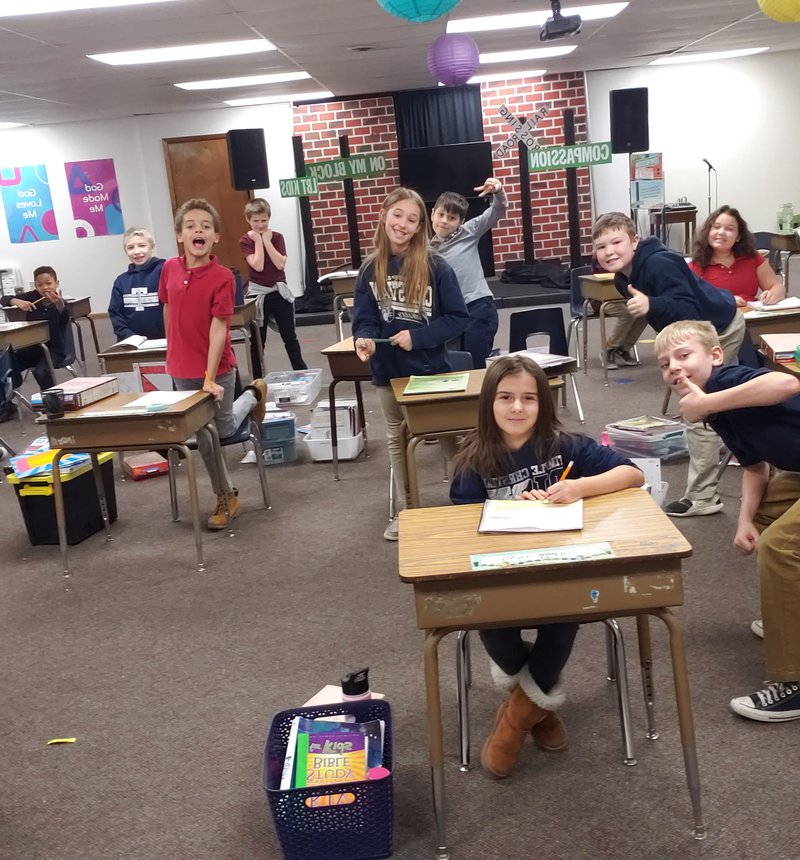 100 Days of School:
TCS elementary students celebrated the 100th day of the school year recently.  Here are some pictures commemorating the day.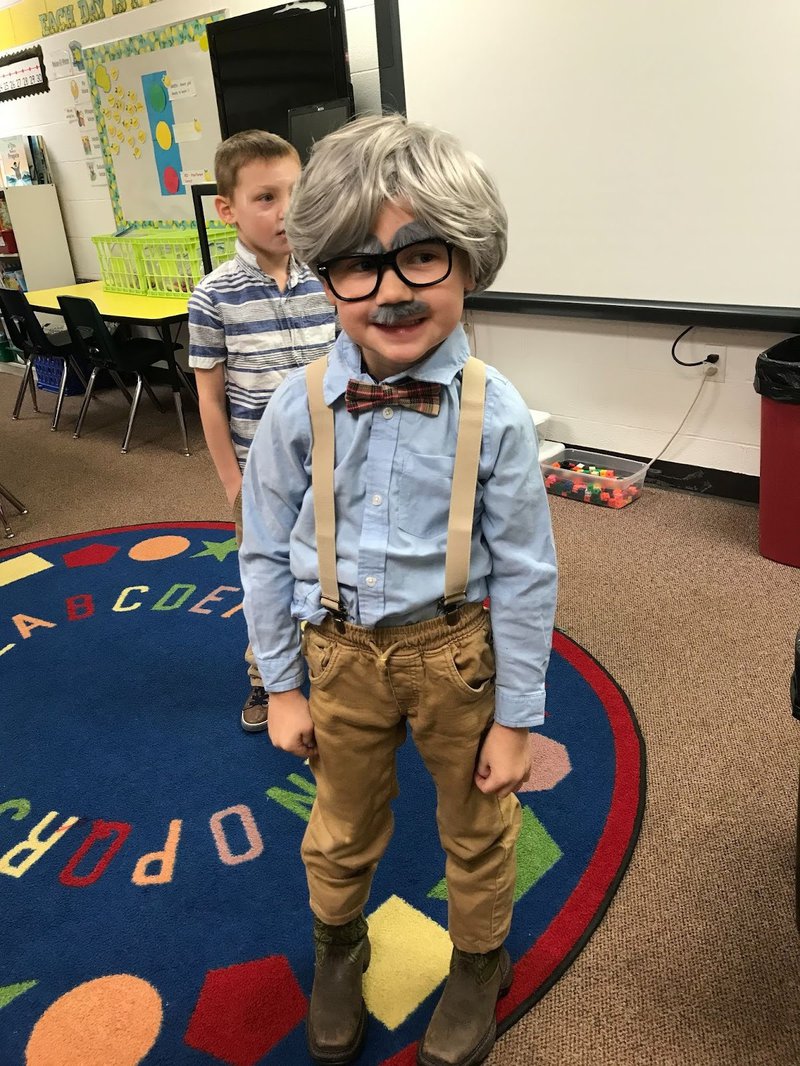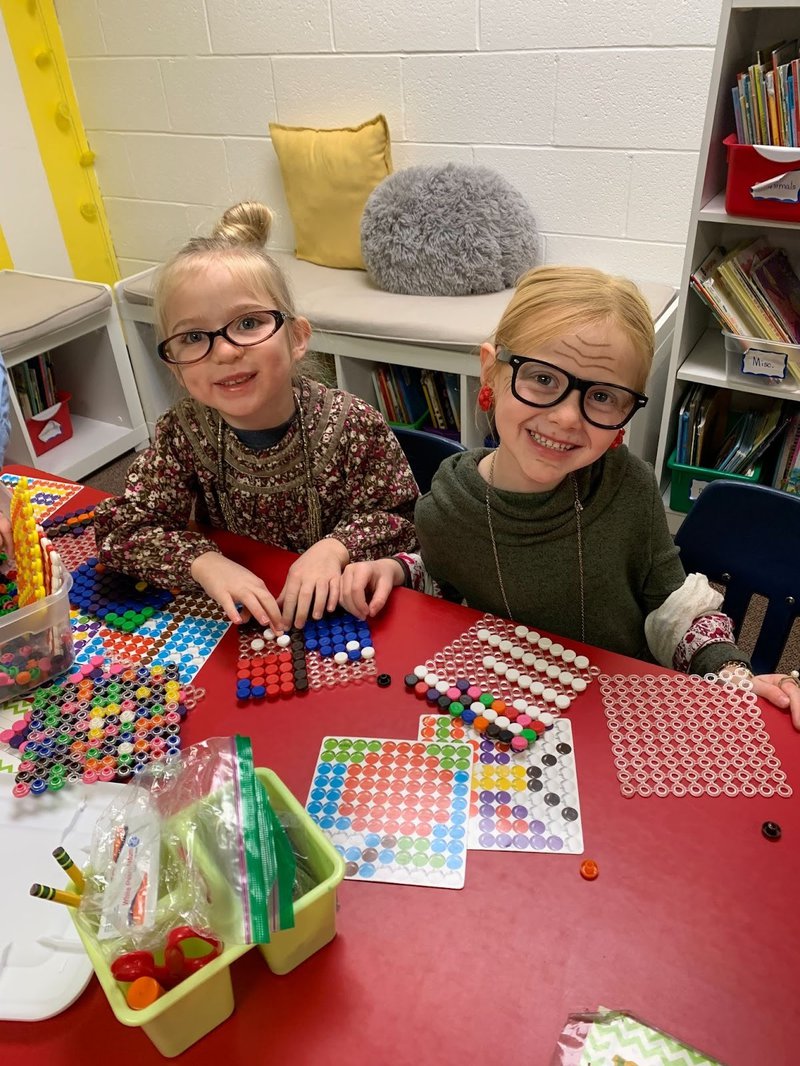 Reading Month Book Fair:
Book fair is almost here!  In-person shopping begins February 28.  Browse the catalog and make your wish list here.  Share this shopping link with those who are unable to attend our in-person book fair.  All in-person and online orders will help TCS classrooms earn free books for our students!  
2nd Grade Math Project:
This week second grade practiced graphing with Valentine candy hearts. Students sorted, counted and graphed the candies based on their colors. Then they used this information to solve math problems.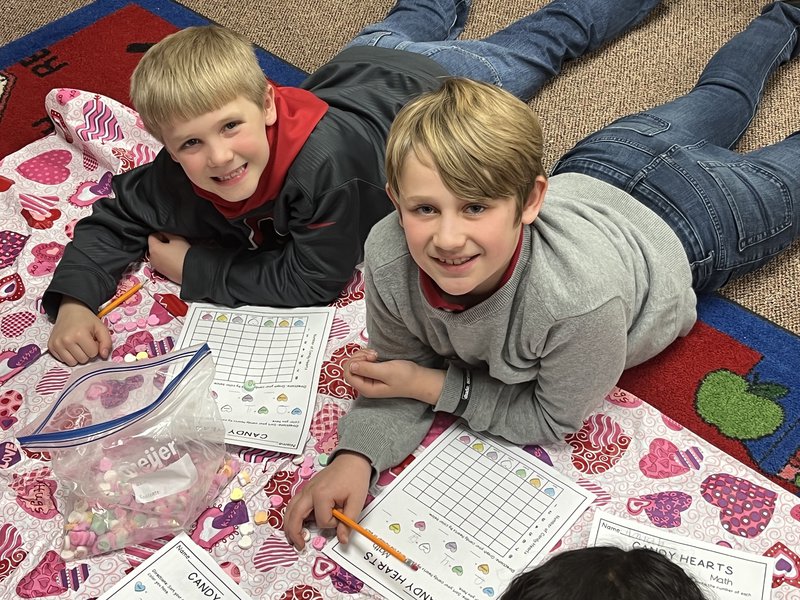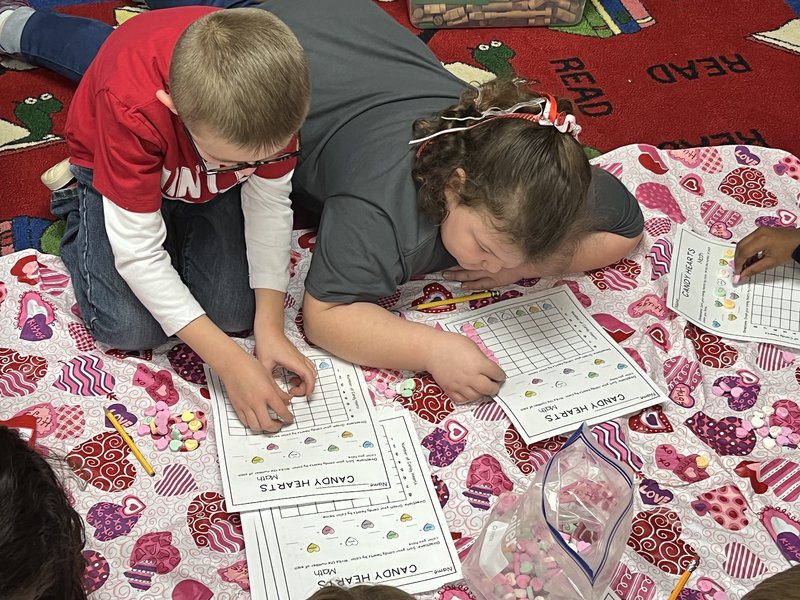 Elementary Valentines Day Activities:
 Elementary students Enjoyed Valentines Day this week with a Valentine exchange and snacks.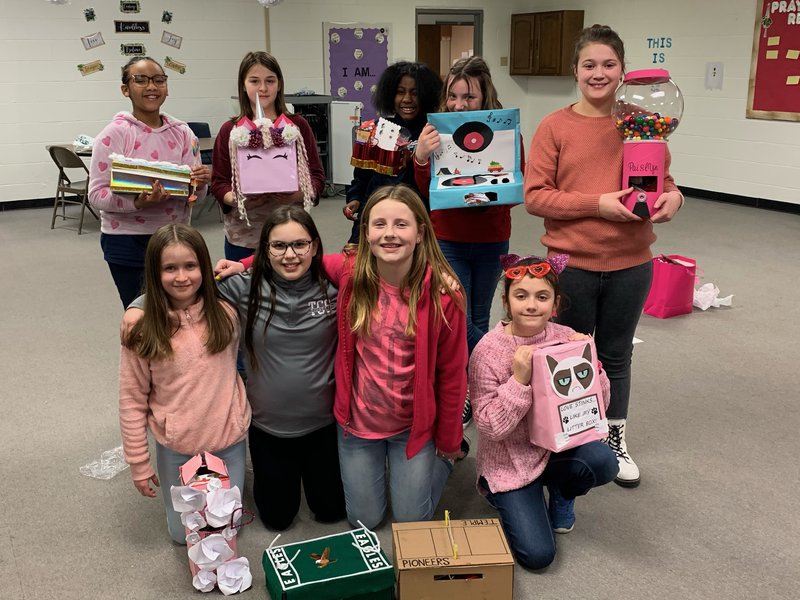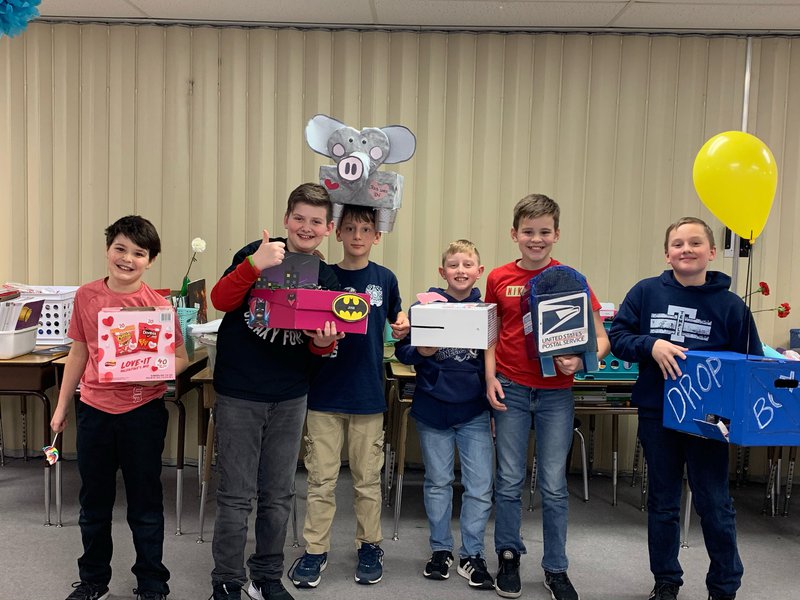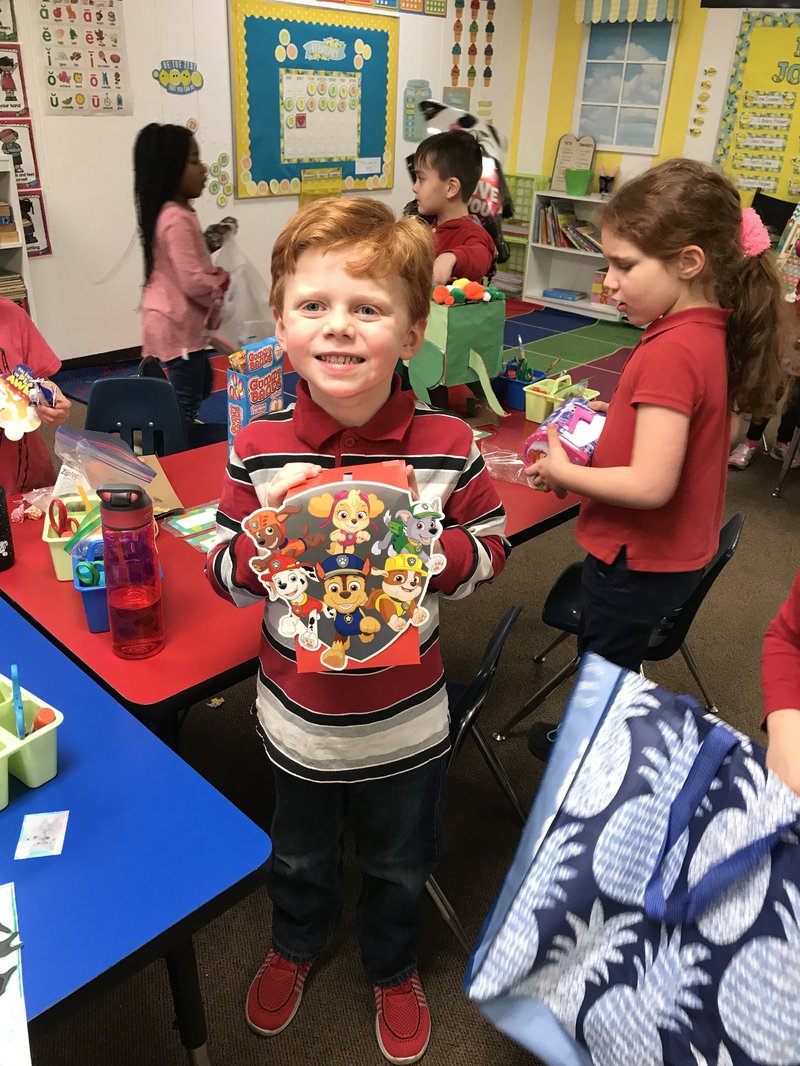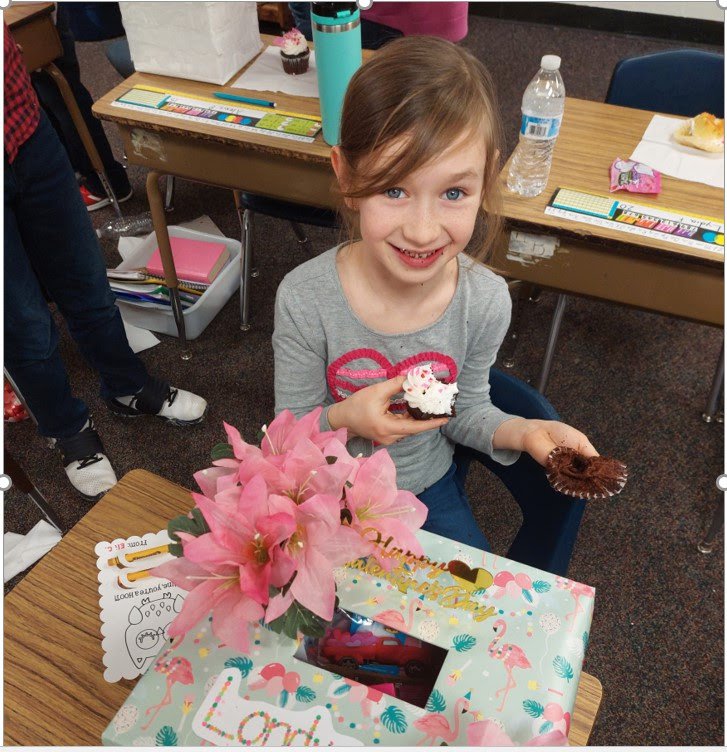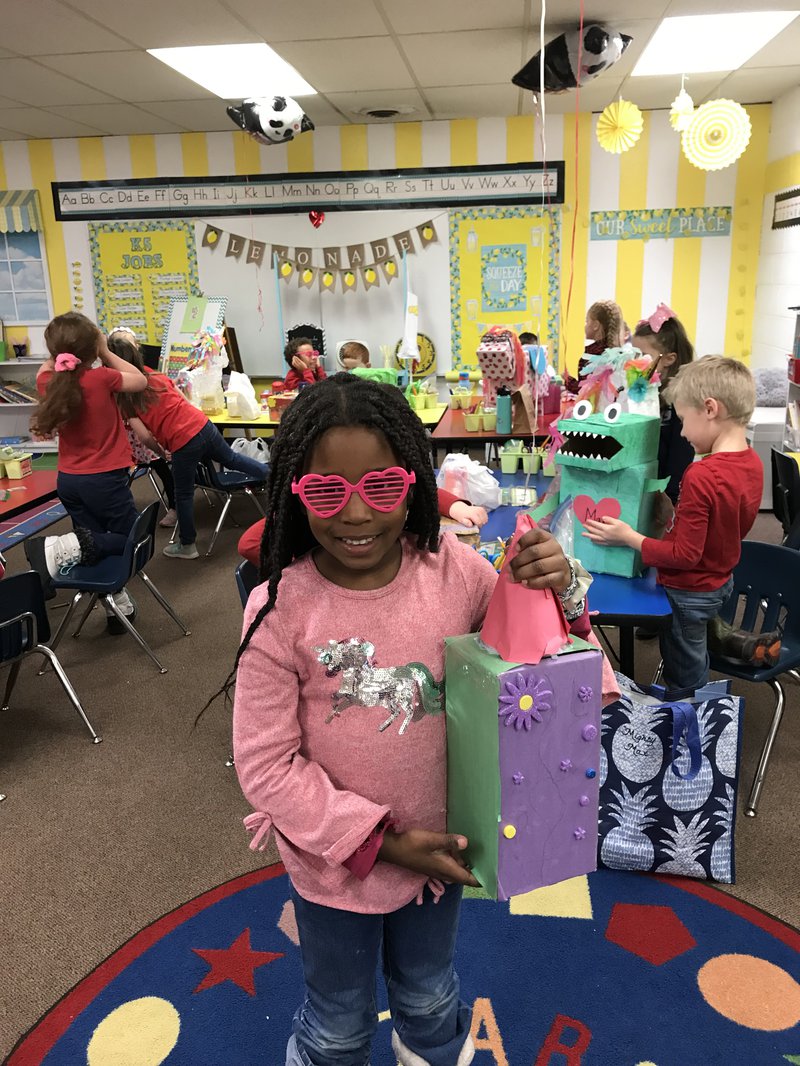 6th Grade Greek Olympics: 
The sixth grade recently completed a unit about ancient Greece.  They were divided into city-states, chose their own names (Athens, Corinth, Delphi, and Sparta), designed flags, and competed in their own Greek Olympics! The Olympics involved various competitions such as a hoop shoot, paper airplane design, jump rope, and a domino building competition, just to name a few! City-states were also awarded points based on scholastic achievements throughout the weeks we studied ancient Greece. In addition, the citizens enjoyed creating masks for the Greek dramas they performed.  Congratulations to the city-state of Corinth who won gold at this year's Olympics! The citizens of Corinth were Whitney Yates, Samantha White, Abigail Obermiller, Sam Clevenger, Alexis Shade, and Peyton Sutton. It was a very close race between the city-states of Delphi and Sparta, with Sparta taking 2nd place by just 5 points! Great job, class!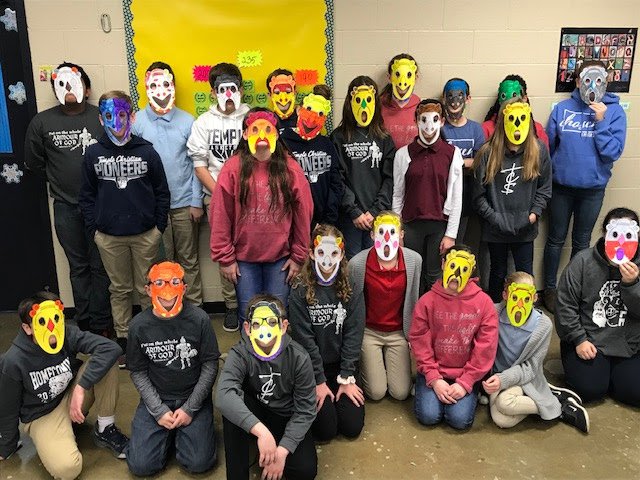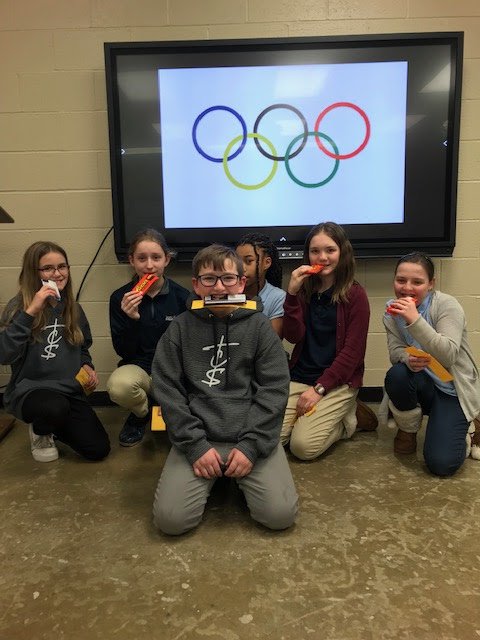 Precalculus Activity:
Precalculus students have been exploring oblique triangles using Law of Sines and Law of Cosines.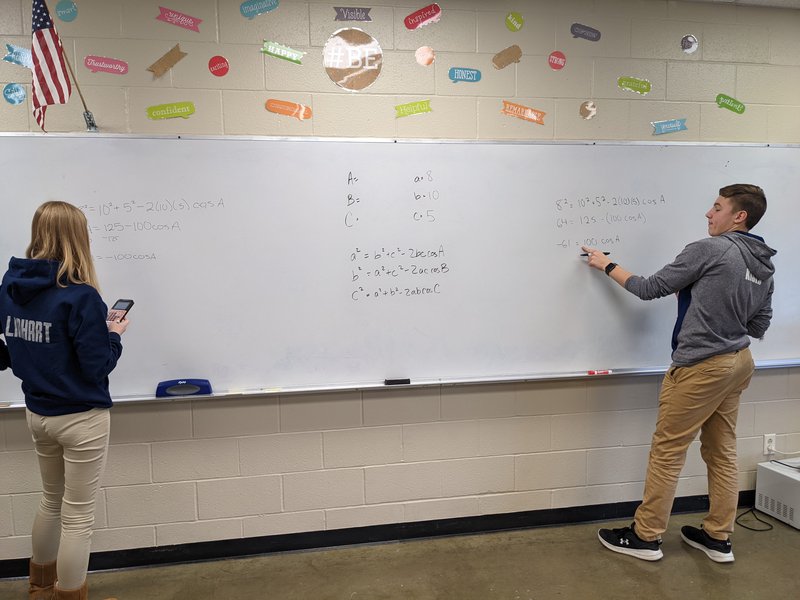 High School Spanish Activity:
Spanish students had the opportunity to create their own version of the game "Guess Who." They learned about describing physical characteristics like "Ella tiene frenos," (She has braces) or "Juan es alto" (Juan is tall). They all drew a couple of characters and then matched up in a "Guess Who" tournament where they had to ask each other questions about their chosen person in Spanish.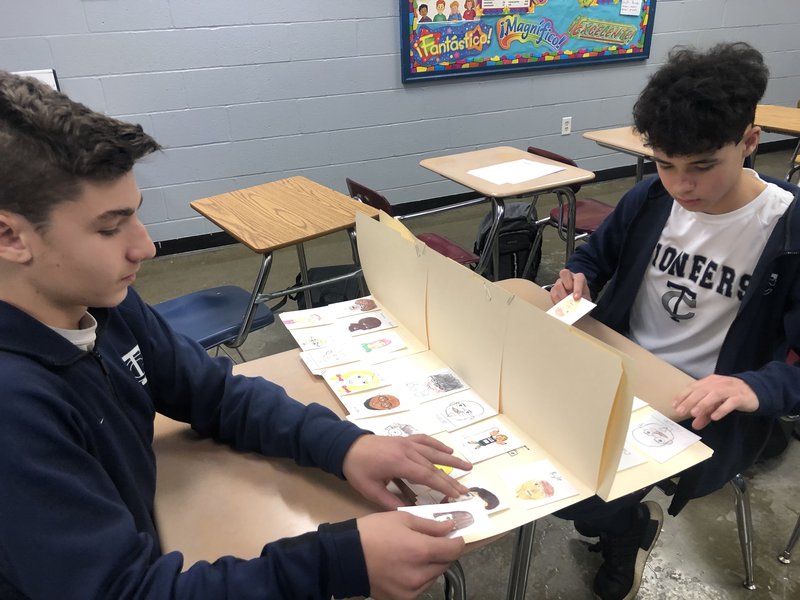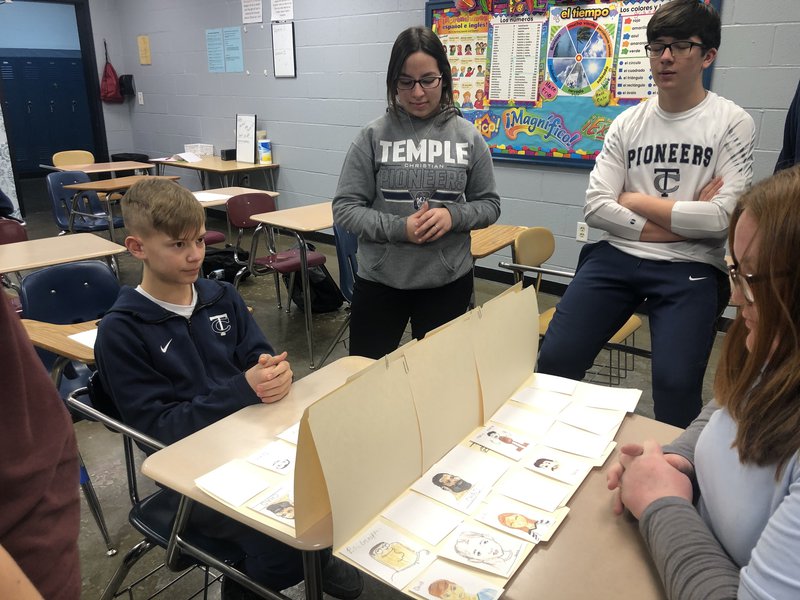 Math Competition:
Four of our Juniors and Seniors have the opportunity to compete in a Math Modeling competition for scholarship funds.  Recently, they spent all day researching and preparing a model for a trial run.  These students are learning cooperative skills and brainstorming techniques that will prepare them for a future STEM career.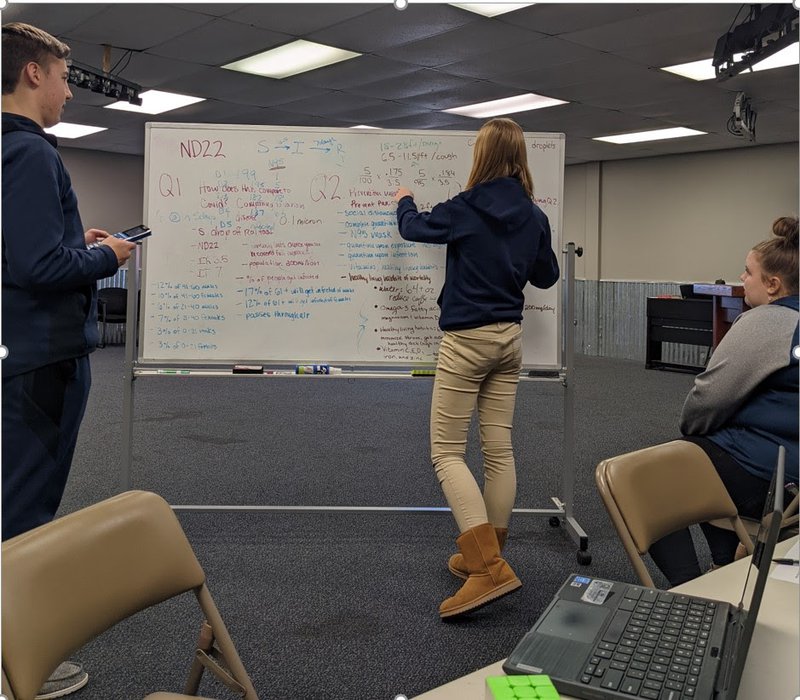 8th Grade Bible Project:
The 8th grade Bible class created posters of faith, which included a summary of a person from the Bible, a key verse, and a picture. Then students presented to the class and shared a lesson on faith.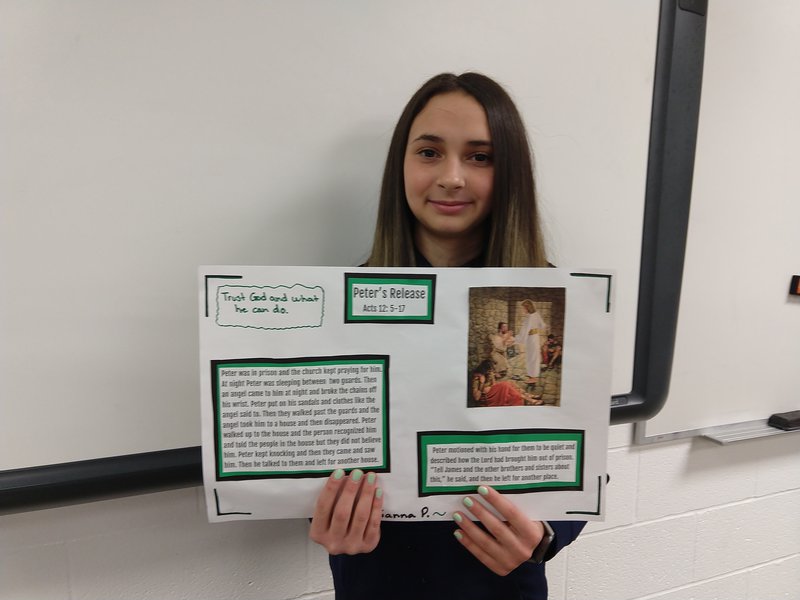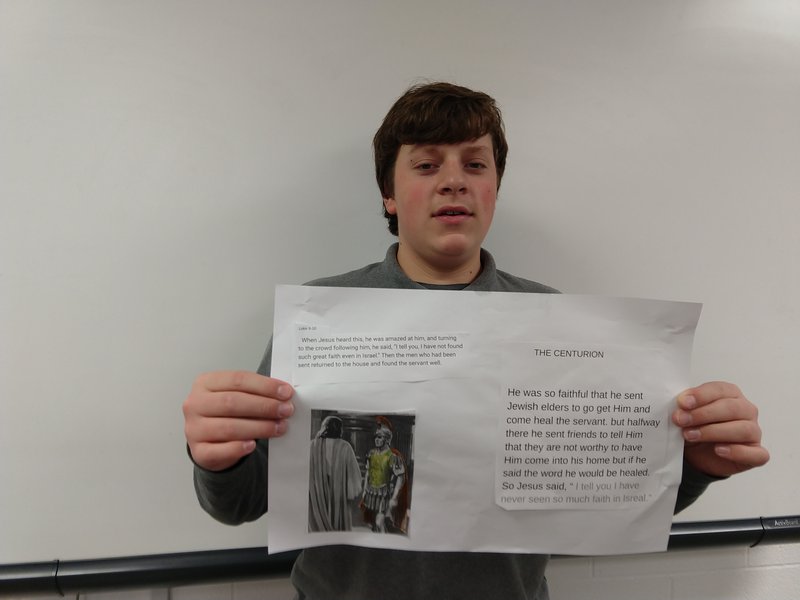 Re-Enrollment:
Re-enrollment for the 2022-23 school year has begun. We encourage you to take advantage of our new FACTS Online Enrollment option by completing your re-enrollment packet through your FACTS Family Portal.  All families received emails that included information regarding re-enrollment.  Please contact Amy Link in the elementary office with any questions. Thank you.
Ed-Choice Scholarship Renewal:
It's time to renew your child's EdChoice scholarship. EdChoice forms were emailed to you on Wednesday, 2/9/22:  You must complete and submit your child's re-enrollment packet before the scholarship can be renewed. Online re-enrollment packets were emailed to everyone on Tuesday, 2/8/22.  Hard copies are available in the elementary office.    
All documents must be submitted to the elementary office by March 31, 2022.  This will greatly increase the likelihood that we have an award decision before school starts.  
If you have questions, please contact Amy Link at 419-227-1644, ext. 1 or linka@tcspioneers.org.  The office is open Monday - Friday, 7:30 - 3:30. 
Athletic Events:
Fri. Feb. 18        H.S. Girls Bowling at OHSAA Sectionals @ Community Lanes 12:00 P.M.
Fri. Feb. 18        Varsity/JV Boys' Basketball at North Baltimore @ 6:00 P.M.
Wed. Feb. 23     Varsity Boys Tournament game at St. Mary's H.S. vs. Perry @ 5:30 P.M. *Tickets ONLINE Only*
Important Dates:
Feb. 18     3rd Quarter Midterm
Feb. 21     No School - Presidents Day
Feb. 22     3rd Quarter Midterms Sent Home
Feb. 28     OHSAA JH/HS Mandatory Spring Sports Meeting @ 6:00 P.M.
Feb. 28     Elementary Reading Month Kickoff
Lunch Menu for the Week of February 22
Monday         No School - Presidents Day
Tuesday        Pizza  $1.00/Slice
Wednesday   Mini Corn Dogs, Ice Cream Sandwich, Veggies w/Ranch
Thursday       Chicken Quesadilla, Yogurt Fruit Parfait
Friday           Pizza  $1.00/Slice
Lunch Procedures:  
Just a reminder that we now offer an online opportunity for ordering and paying for lunches.  We would request that as many as possible go ahead and place your order online to assist us in being more efficient in preparing our student lunches.  Also, we would ask that you please keep your lunch accounts up to date so that there is enough money in the account for your child/childrens' lunch each day. Thank you.