Hello TCS families. Here are a few news items that we wanted to share with you. Have a great weekend!
Re-Enrollment: 
Re-enrollment for the 2020-21 school year is scheduled to begin in February. Thank you for choosing Temple for your children. We consider it a blessing to partner with you in your child's education.
EdChoice Scholarship Renewal: 
Renewal for EdChoice Scholarships begins on February 1st.  This includes the EdChoice Traditional and EdChoice Expansion Programs. Renewal applications have not yet been released by the Ohio Department of Education, but they should be available by Feb. 1st.  Please see Amy Link in the elementary office for information about renewing your EdChoice Scholarship.
College Credit Plus Virtual Meeting: 
Several TCS students are taking advantage of the state's CCP Program, which allows students to take college courses for dual college/high school credit at the state's expense. Students are taking courses through OSU Lima, UNOH, and Rhodes State. A virtual informational meeting regarding the College Credit Plus Program for the 2021-22 school year will be held on January 28th at 6:30 P.M.  We will be sending out additional information to middle/high school students and parents regarding this important virtual meeting.
Senior Honey Gram Fundraiser:
The seniors are getting ready for their Honey Gram Fundraiser, and they can't wait to help you say "Happy Valentine's Day" to someone you care about!  This fundraiser helps them pay for their senior class trip. Seniors will be selling carnations, balloons, a plush toy, candy, singing grams, and a t-shirt that can be worn on Witness Wear days throughout the remainder of the school year! 
4th Grade Project:
The fourth graders learned about Martin Luther King Jr today! We did lots of different activities. We were able to listen to Martin Luther King Jr's "I have a dream" speech, and learned about why his speech is significant to each and every one of us!  We all worked together to make our own mural of Martin Luther King Jr.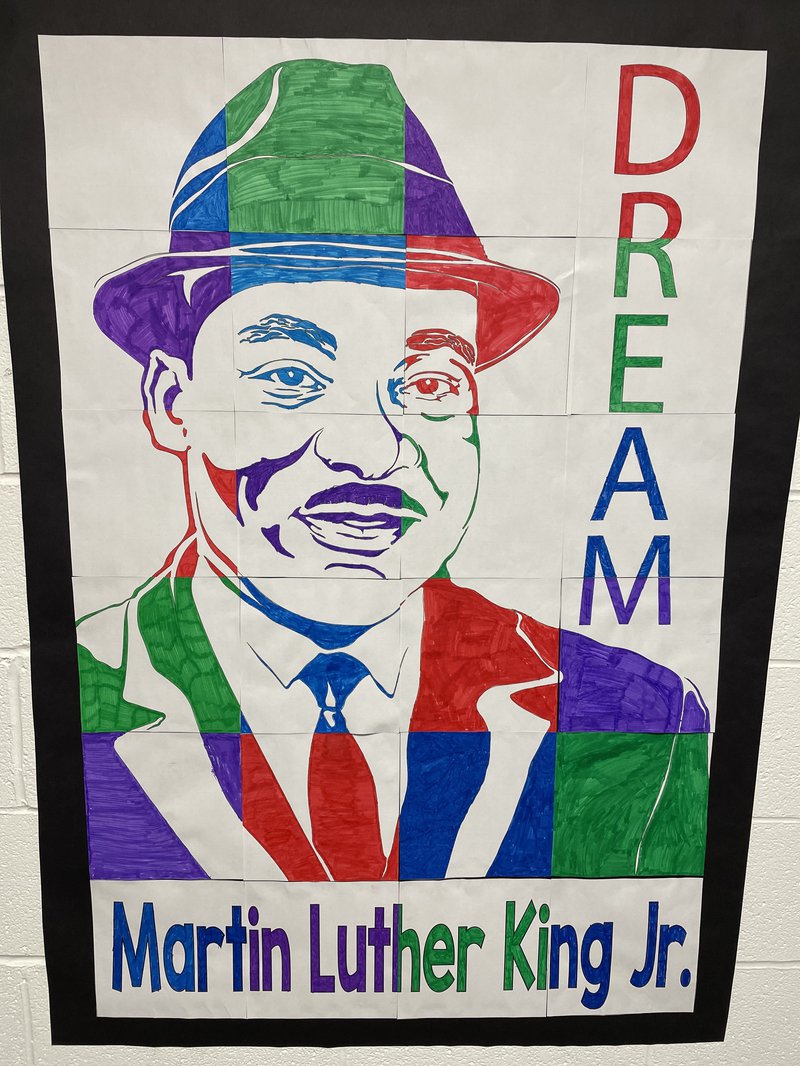 1st Grade Project: 
The first grade students are learning about MLK Jr. Today they enjoyed making a craft and discussing their own dreams for our world. It was precious to read their responses!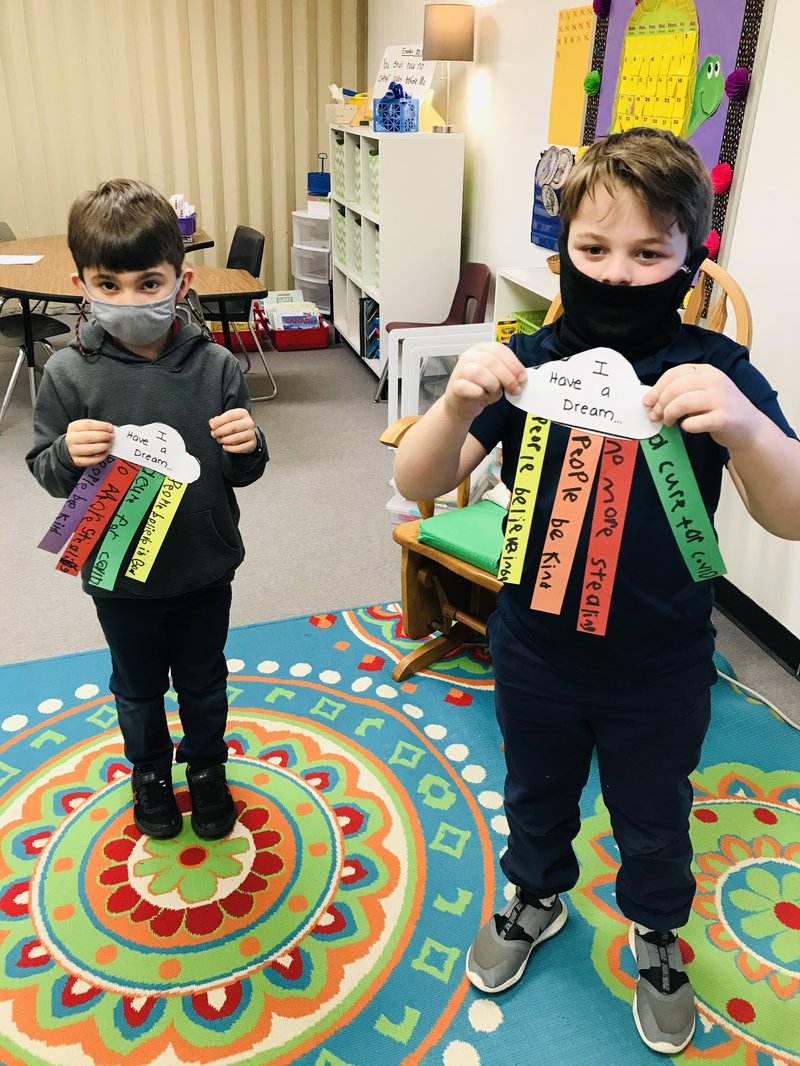 1st Grade Activity: 
It may be cold outside, but the first grade students are staying warm, writing about hot cocoa! This week we learned how to write using the words first, next, and last to make a cup of hot cocoa. We also enjoyed following an art tutorial on Art Kids Hub!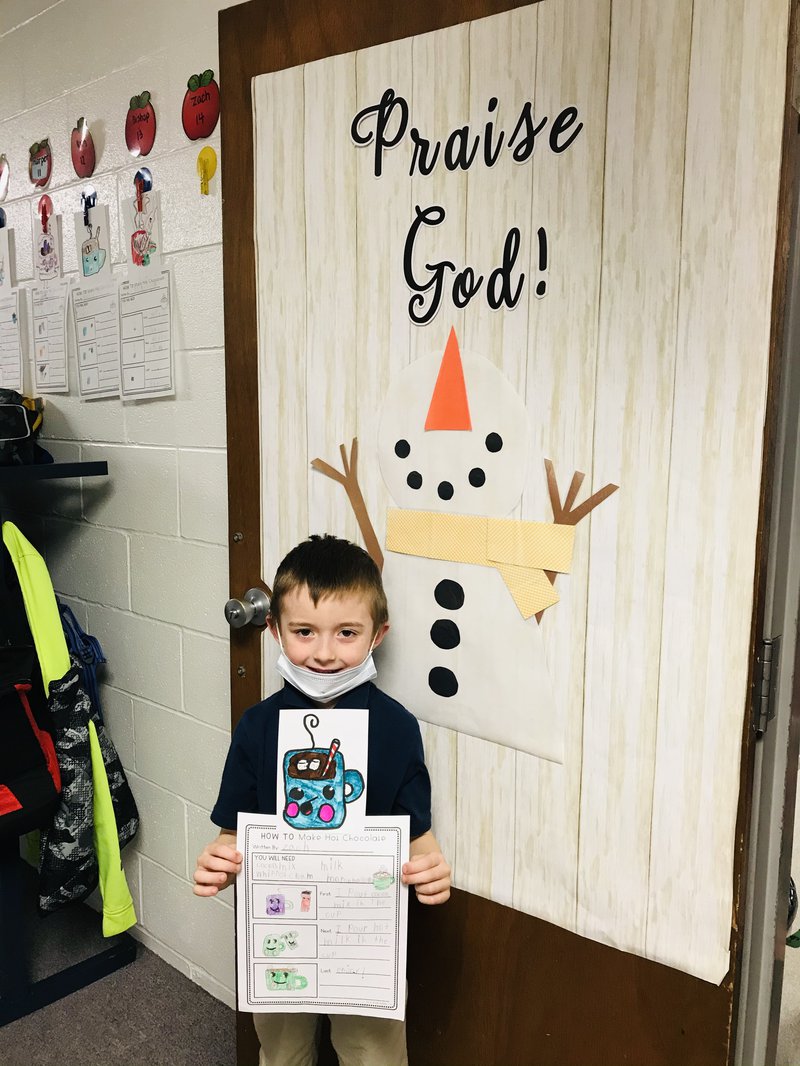 Kindergarten Activity: 
Both kindergarten classes were visited by the gingerbread man this week. Throughout the week, the classes read gingerbread books, made some gingerbread crafts, and finished the week with a gingerbread hunt leading them to some yummy cookies to decorate!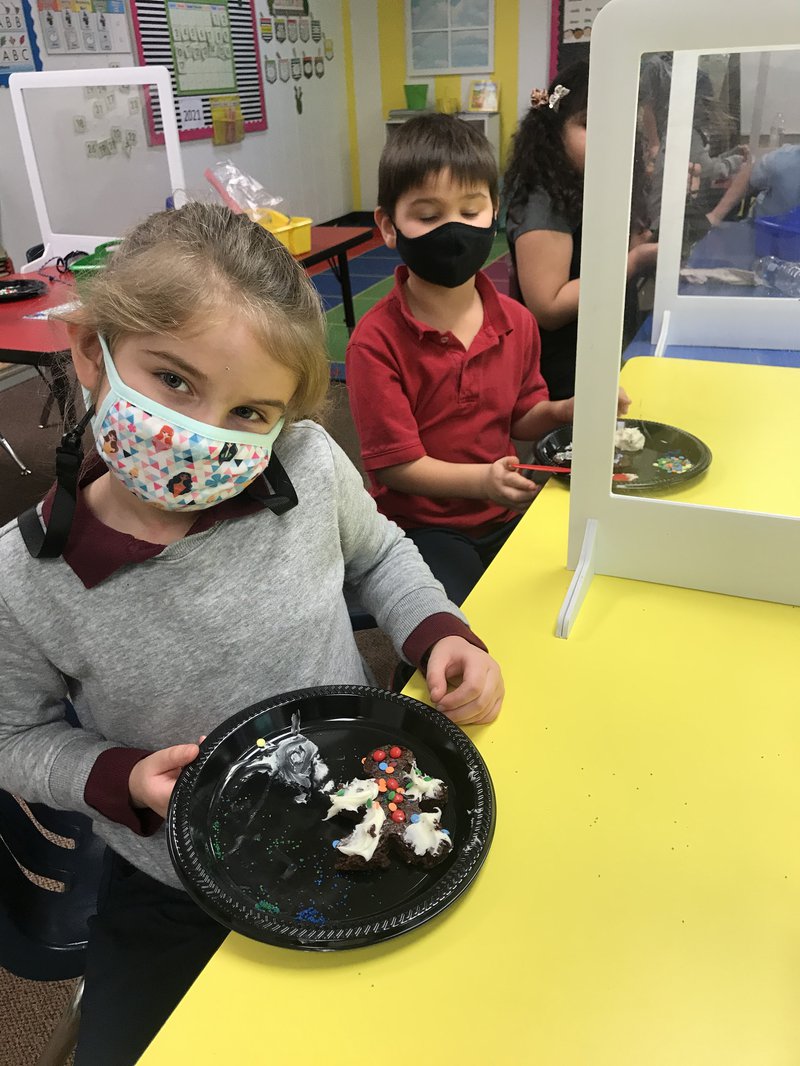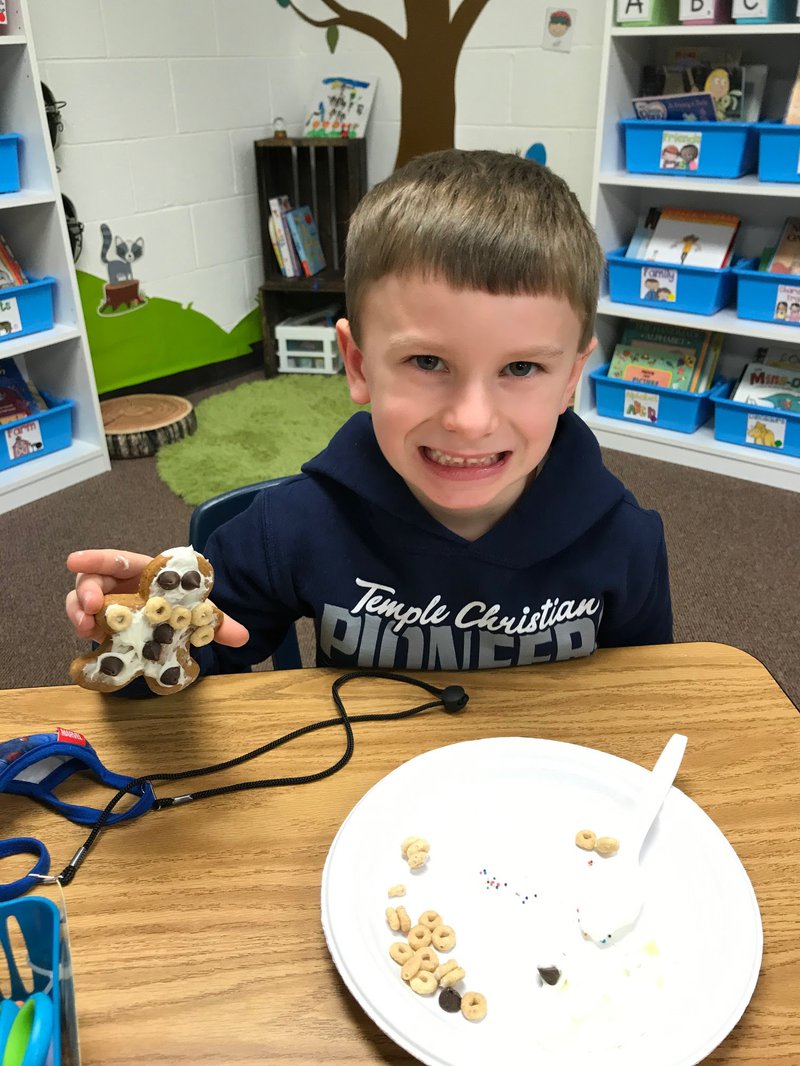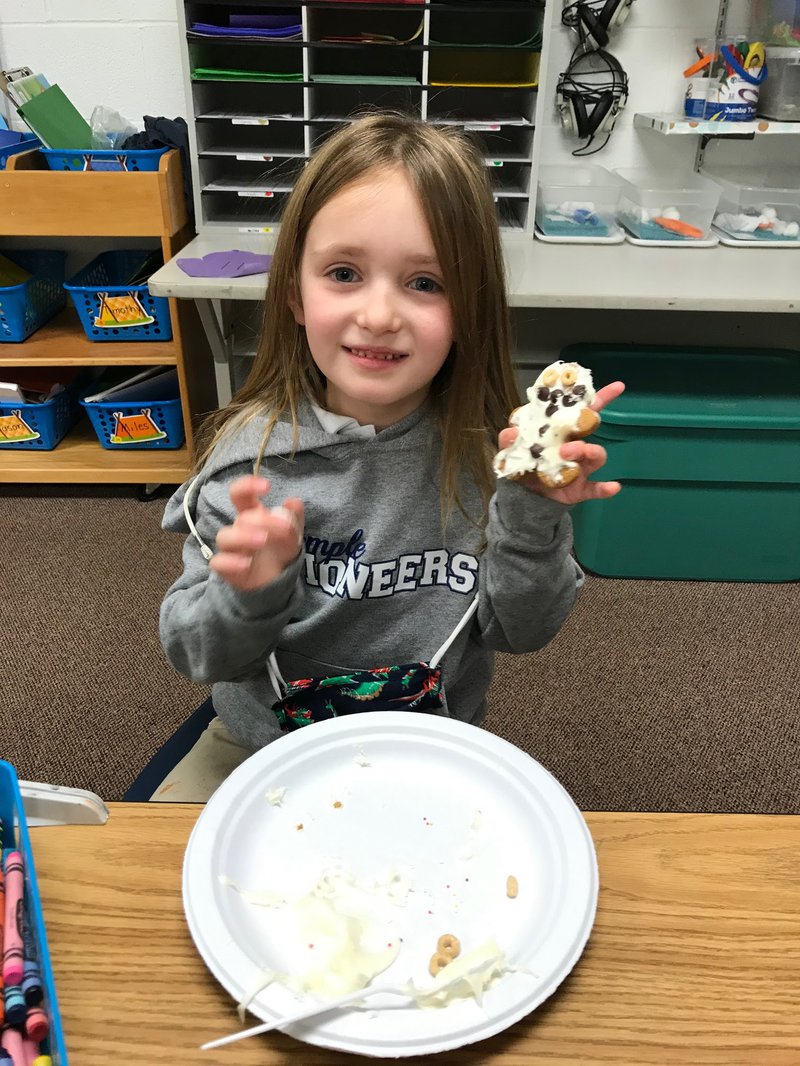 Positive Referral Donations:
Each week in 6th-12th grades, we recognize a student for his or her positive contributions to the TCS atmosphere. Would you be willing to donate $10 Gift Cards for these positive referral winners? Last year we were able to reward 30+ students for their positive attitudes and contributions to their peers and teachers. If you would like to help, please notify Mr. McPheron at mcpheronbj@tcspioneers.org or drop off your donation of gift cards or cash to the HS office (labeled "Positive Referral").  (Examples of gift cards: Taco Bell, gas stations, Menchies, movie theatre, fast food, etc.)
Athletic Events
Fri. Jan. 15          HS Boys Basketball Home vs. USV @ 6:00 P.M.  (2 Quarter J.V. Game)
Sat. Jan. 16         HS Bowling vs. Bath at 20th Century Lanes @ 9:00 A.M.
Sat. Jan. 16         HS Girls Basketball at Waynesfield @ 12:00 P.M.
Sat. Jan. 16         HS Boys Basketball at Miller City @ 6:00 P.M.
Mon. Jan. 18       HS Bowling at Spartan Invitational (20th Century Lanes) @ 12:30 P.M.
Mon. Jan. 18       JH Boys Basketball at Hardin Northern @ 5:30 P.M.
Tues. Jan. 19      JH Boys Basketball Home vs. the Ohio Eagles @ 5:30 P.M.
Tues. Jan. 19.     HS Girls Basketball Home vs. the Ohio Eagles @ 6:30 P.M.
Fri. Jan. 22          HS Boys Basketball @ Hardin Northern @ 6:00 P.M.
Sat. Jan. 23         HS Bowling Home (20th Century Lanes) vs. LCC @ 9:00 A.M.
Sat. Jan. 23         HS Boys Basketball Home vs. Vanlue (Senior Night) @ 5:00 P.M.
Important Dates:
Jan. 18   No School  MLK Jr. Day
Jan. 20   Witness Wear Day
Jan. 22   End of 2nd Quarter
Jan. 28   College Credit Plus Virtual Meeting  (6:30 P.M.)
Jan. 29   2nd Quarter Grade Cards Sent Home
Lunch Menu for the Week of Jan. 18th
Monday         No School
Tuesday         Pizza by the Slice $1.00
Wednesday   Grilled Chicken, Mac & Cheese bites, Veggies w/ ranch
Thursday       Mini Corn Dogs, Ice Cream Sandwich, Fruit
 Friday           Pizza by the Slice $1.00