Hello TCS families. Here are a few news items that we wanted to share with you. 
I Corinthians 15:58   Therefore, my dear brothers and sisters, stand firm. Let nothing move you. Always give yourselves fully to the work of the Lord, because you know that your labor in the Lord is not in vain.
TCS Spirit Store News:
There have been so many requests from families to be able to order spirit wear again, that we decided to reopen the store one last time for the year. The store is open until Monday, Jan. 24 at 8:30 a.m. TCS Spirit Store
2022 Elementary Cheer Camp:
Registration for cheer camp has ended, but the girls are looking forward to attending cheer camp next week and performing at the high school basketball game next Friday night, January 28th.  Have a great week girls!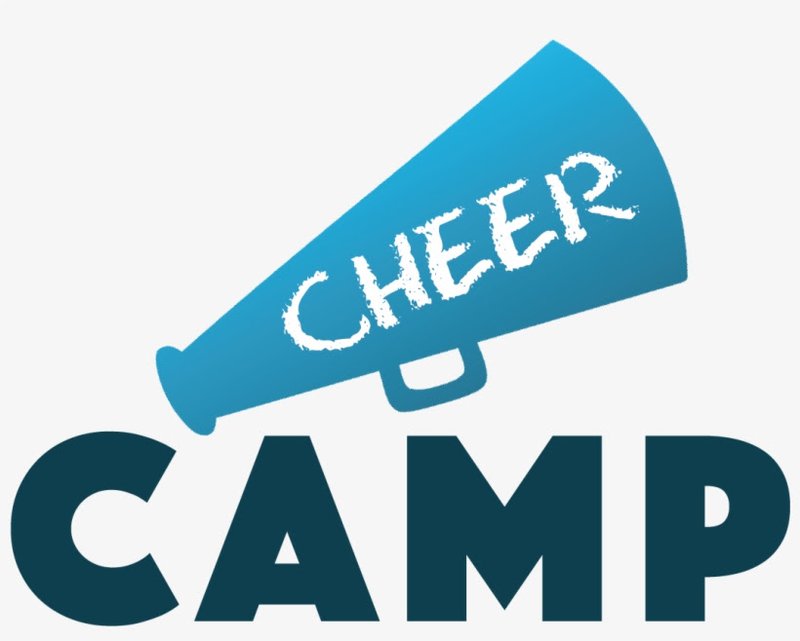 TCS Musical: 
TCS will be presenting "Fiddler on the Roof" this spring!   Dates for the production will be released soon. Tickets will be available in the weeks leading up to the production.
Best Wishes:
Please join Temple Christian School in extending best wishes to Miss Jennifer Pitts, who will be leaving Temple for another position in our community. Miss Pitts has been our computer technology assistant for over 4 years. We would like to thank Miss Pitts for being such a tremendous help to our many students and staff members. Her many contributions to TCS are greatly appreciated. She will be missed. We wish Miss Pitts well in her future endeavors, and we continue to pray for the Lord's blessing in her life.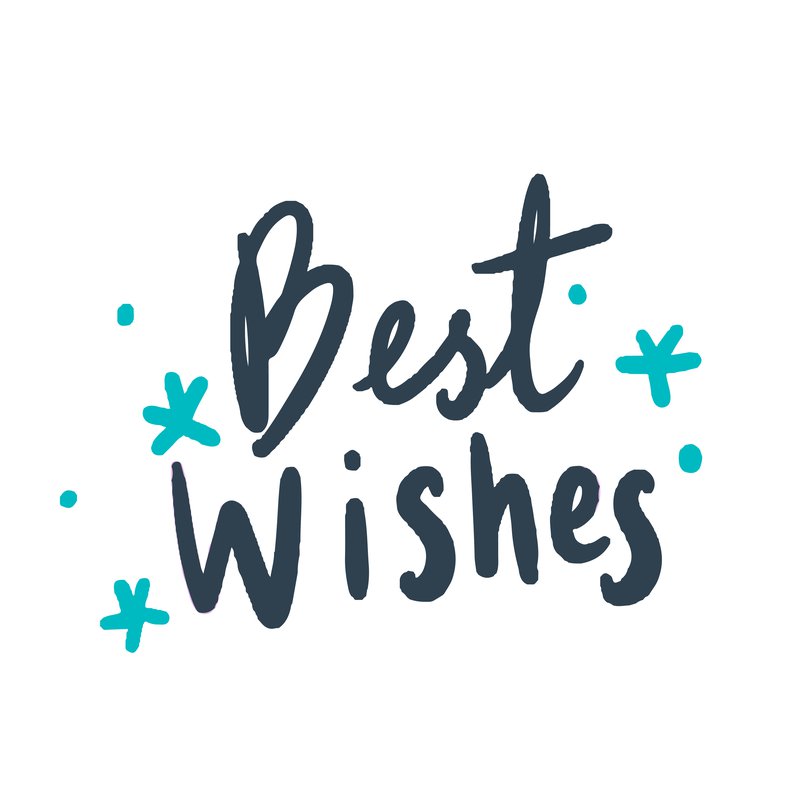 Robotics Project:  
Lego Robotics Honor Students completed space challenges in addition to their regular class assignments.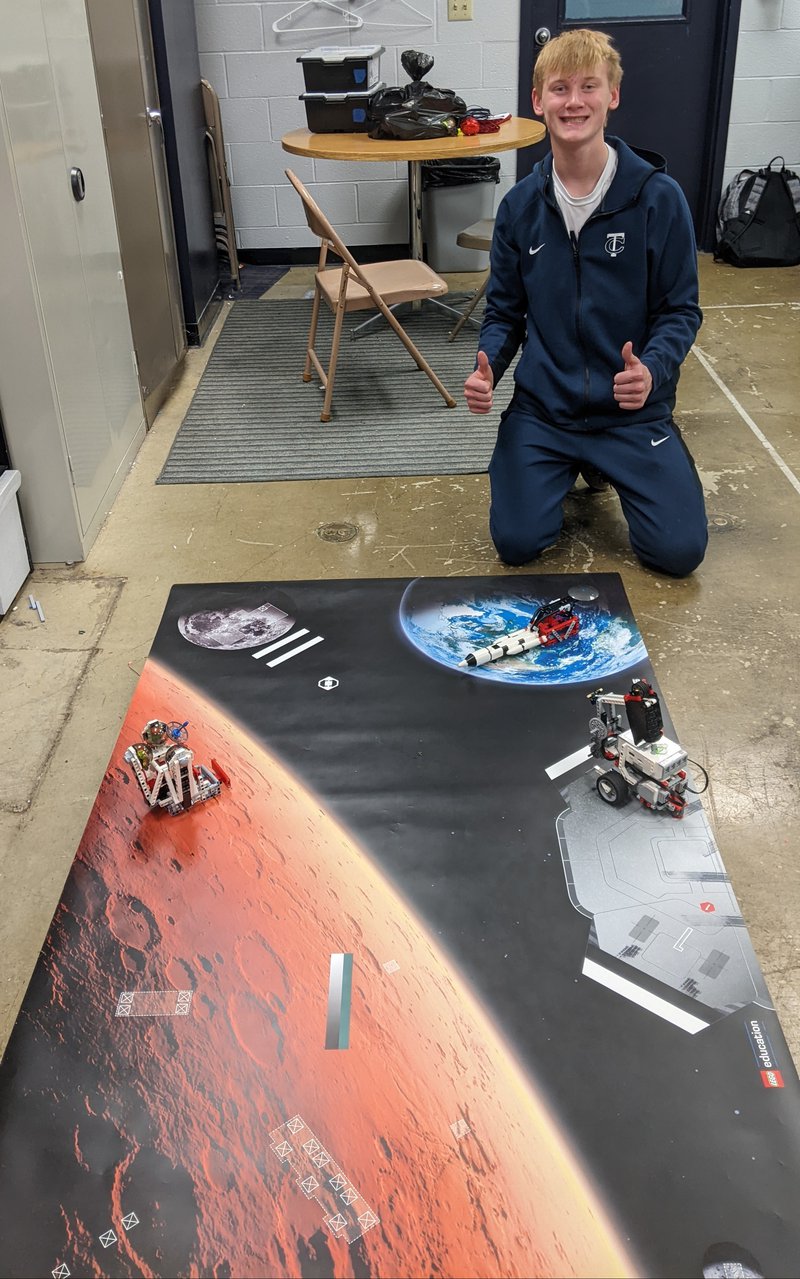 First Grade Science:
The first grade students finished up their science chapter on the five senses. The students had to determine if not having their sense of sight or smell affected their taste. They thoroughly enjoyed tasting apples and pears during this experiment!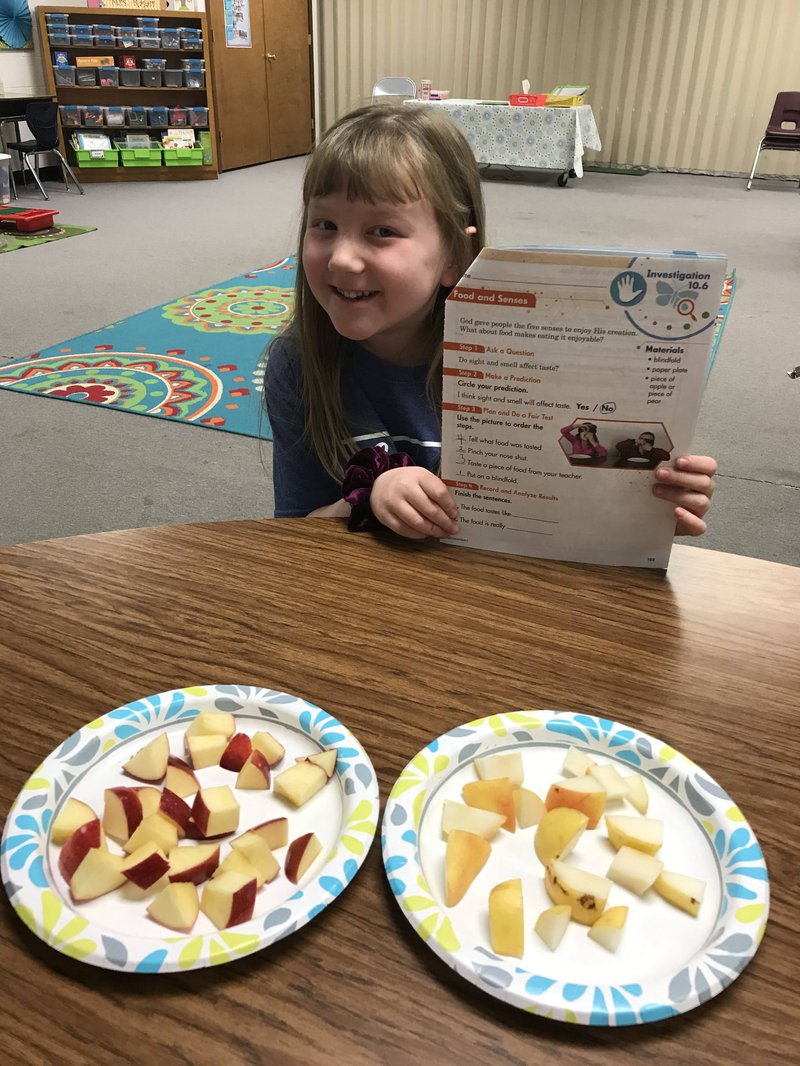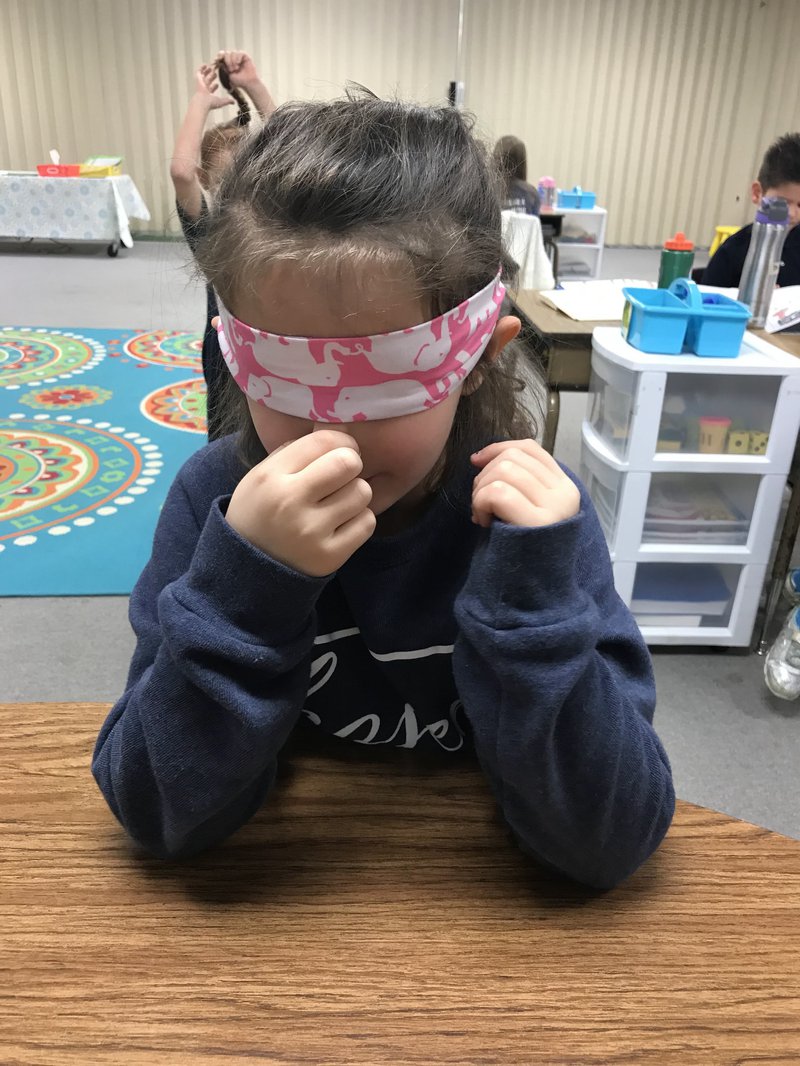 3rd Grade Lesson: 
Back in September, our third graders went on a field trip to the Farm Park to embark on an 1800's adventure. Recently, Beth from Johnny Appleseed Park, came to our school to put our students' 1800's survival skills to the test. They played a game to see if they could survive a trip that took place a long time ago!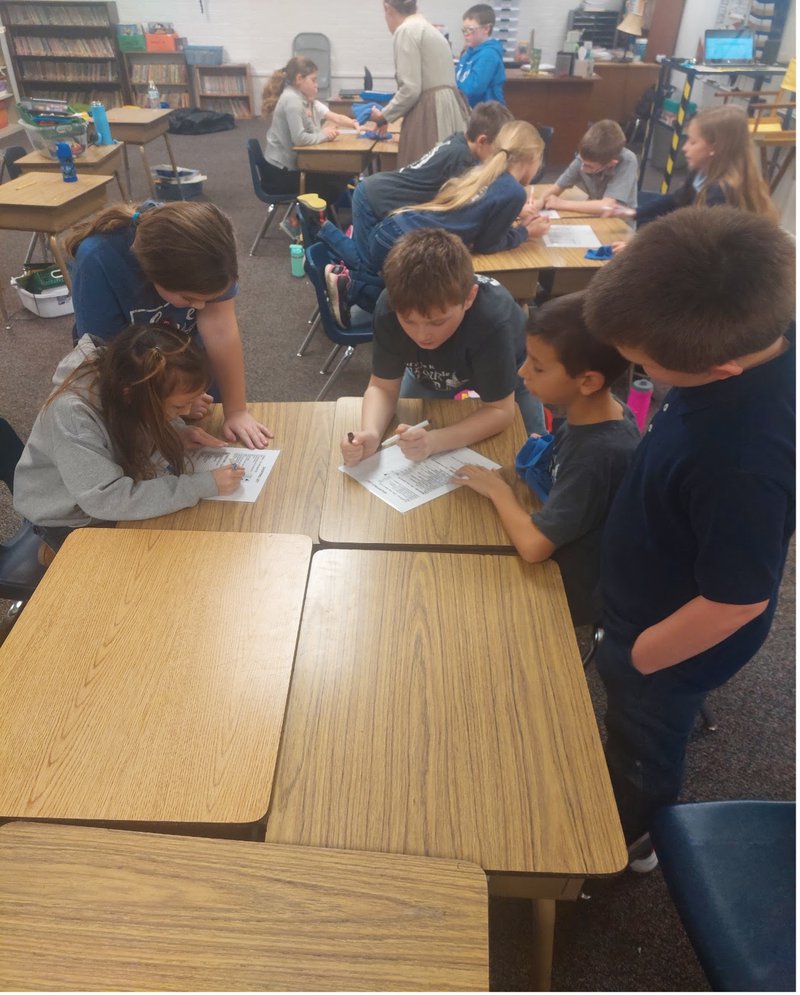 5th Grade History Lesson:
5th graders took some time this week to learn about Martin Luther King Jr.'s life, his impact on our country's history, and listened to his "I Have A Dream" speech.  The students were then asked to write their own "I Have A Dream" speech and were encouraged to think about changes they wish to see in our country and world.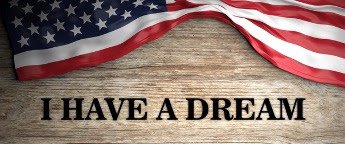 Athletic Events:
Fri. Jan. 21       Varsity/J.V. Boys Basketball at Waynesfield @ 6:00 P.M.
Sat. Jan. 22     H.S. Bowling vs. O.G. (HOME) at 20th Century Lanes-Lima @ 9:00 A.M.
Sat. Jan. 22     J.H. Boys/Girls at Monclova Christian Academy @ 11:00 A.M./12:00 P.M.
Sat. Jan. 22.     Varsity/J.V. Boys Basketball at Vanlue @ 6:00 P.M. (online tickets only)

Mon. Jan. 24     J.H. Boys/Girls at Hardin Northern @ 5:30 P.M./6:30 P.M.
Tues Jan. 25     J.H. Boys only vs. Ohio Eagles at HOME @ 6:00 P.M.
Thurs. Jan. 27   J.H. Girls only at Ada @ 5:00 P.M.
Fri. Jan. 28       Varsity/J.V. Boys' Basketball at HOME vs. Hardin Northern @ 6:00 P.M.
Important Dates:
Jan. 21     End of 2nd Quarter
Jan. 28    2nd Quarter Grade Cards Sent Home
Jan. 31     M.S./H.S. College Credit Plus Meeting @ 6:00 P.M. (TCS Cafeteria)
Feb. 2       Witness Wear Day
Lunch Menu for the Week of January 24, 2022
Monday          Chicken Nuggets, Tater Tots, Green Beans
Tuesday         Pizza  $1.00/Slice
Wednesday   Cheeseburger, Fries, Fruit
Thursday        Potato Soup, Hot Ham & Cheese Sandwich, Fruit
Friday             Pizza  $1.00/Slice