Hello TCS families. Here are a few news items that we wanted to share with you. Have a great weekend!
Re-Enrollment:
Re-enrollment for the 2020-21 school year is scheduled to begin in February. Thank you for choosing Temple for your children. We consider it a blessing to partner with you in your child's education.
EdChoice Scholarship Renewal: 
Renewal for EdChoice Scholarships begins on February 1st.  This includes the EdChoice Traditional and EdChoice Expansion Programs. Renewal applications have not yet been released by the Ohio Department of Education, but they should be available by Feb. 1st.  Please see Amy Link in the elementary office for information about renewing your EdChoice Scholarship.
College Credit Plus Virtual Meeting:  
Several TCS students are taking advantage of the state's CCP Program, which allows students to take college courses for dual college/high school credit at the state's expense. Students are taking courses through OSU Lima, UNOH, and Rhodes State. A virtual informational meeting regarding the College Credit Plus Program for the 2021-22 school year will be held on January 28th at 6:30 P.M.  We will be sending out additional information to middle/high school students and to parents regarding this important virtual meeting.
Lego Robotics:
The end of the semester is here, which means saying goodbye to the Lego Robotics class. This is the second year TCS has offered this course. Students learned that a good design works hand-in-hand with good programming. They participated in competitions varying from races and obstacle courses to catapult launches.  This course is hands-on and is a great introduction to basic programming.  We look forward to offering the Lego Robotics course again in the near future!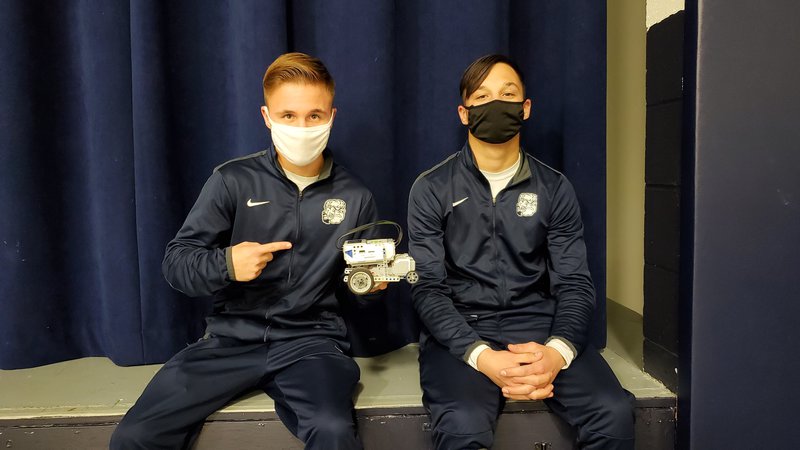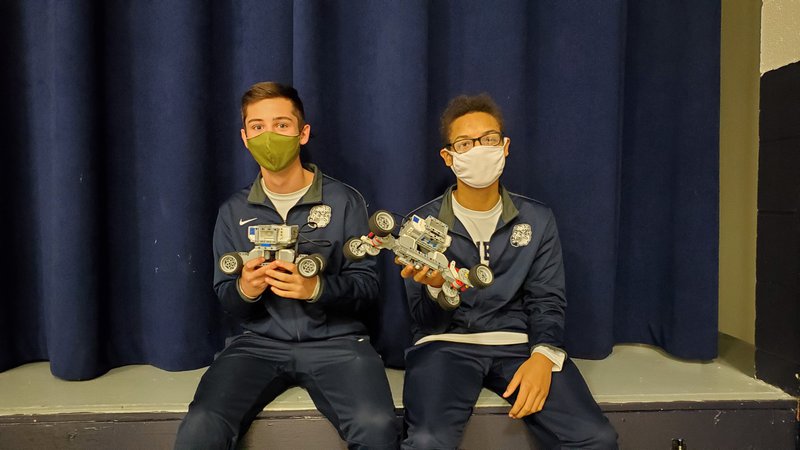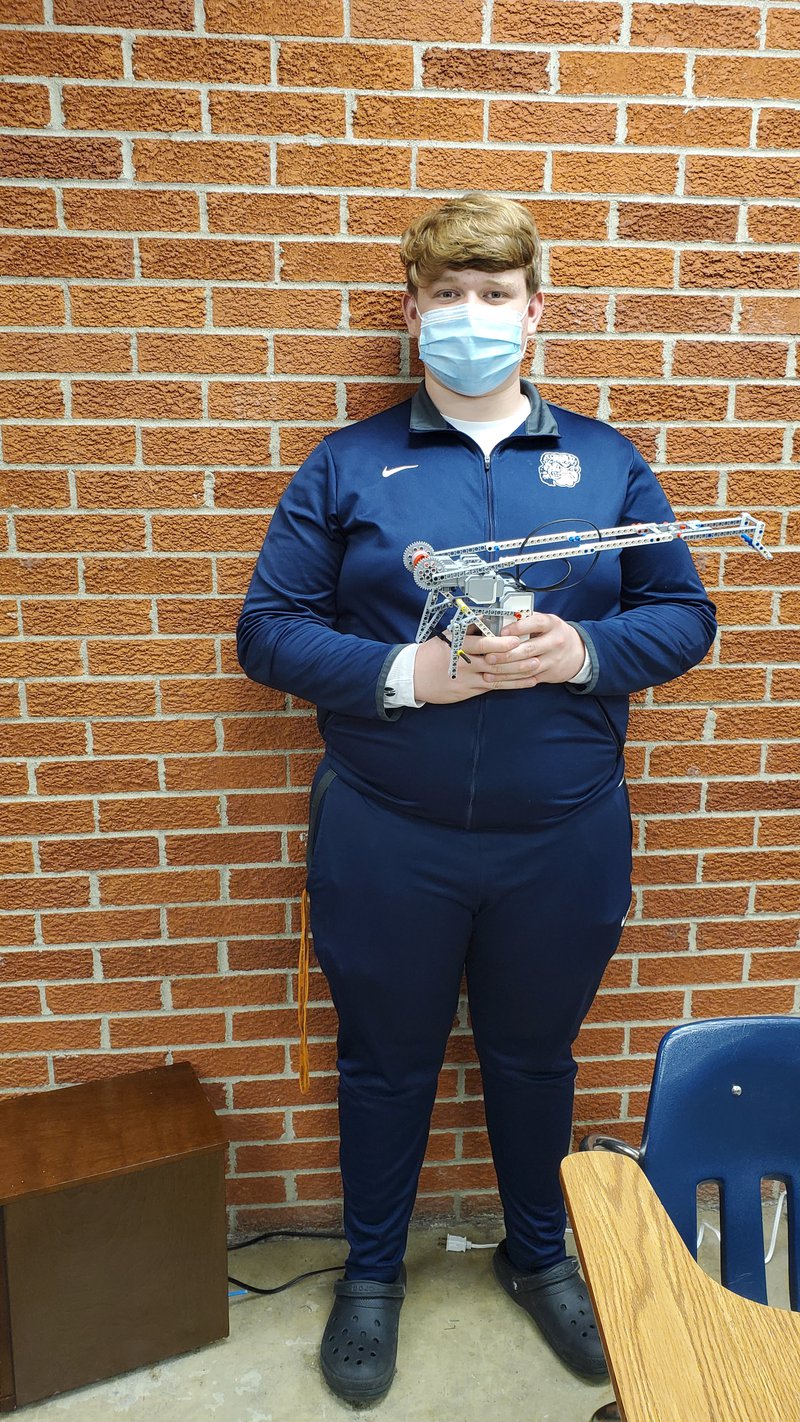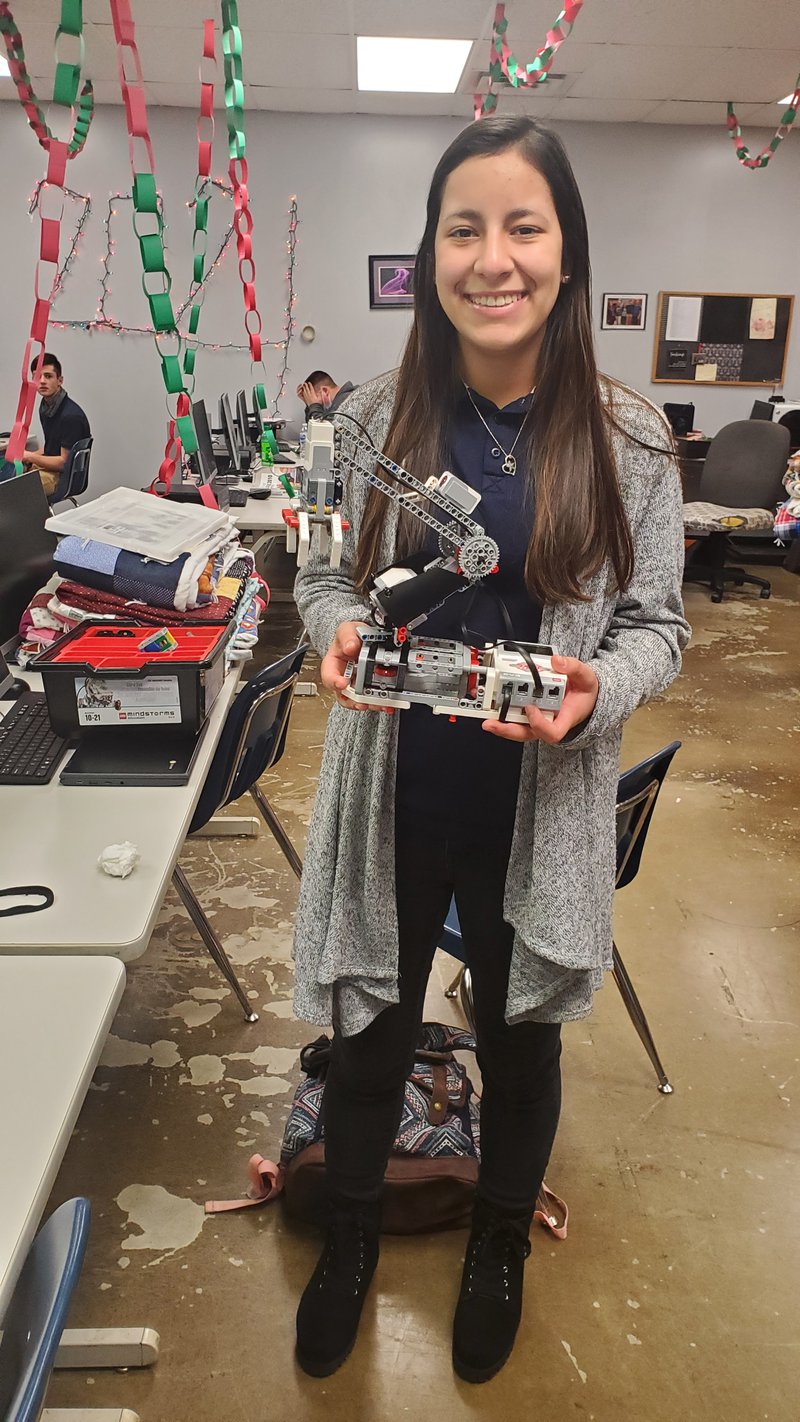 Elementary Art:
Our elementary art class had a great time learning about texture and patterns this week. One of our projects included using pinto beans to create a flamingo.  We discussed that just as each pinto bean had a special place and purpose on the Flamingo's body, we too, have a very special purpose and have been placed exactly where we are by God to do the job He has called us to do!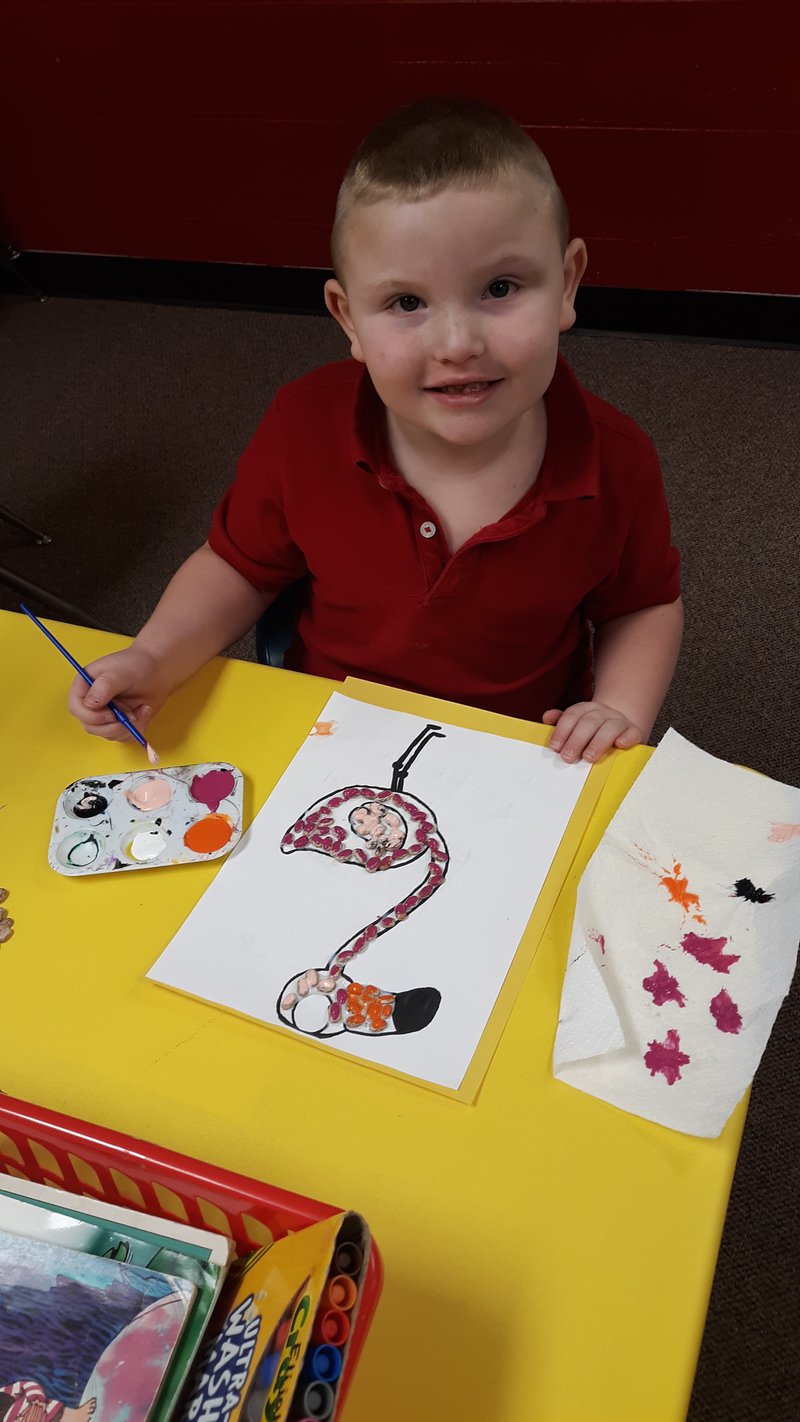 First Grade Project: 
The first grade class is learning about fractions in math. The students enjoyed showing halves, thirds, and fourths with their play dough!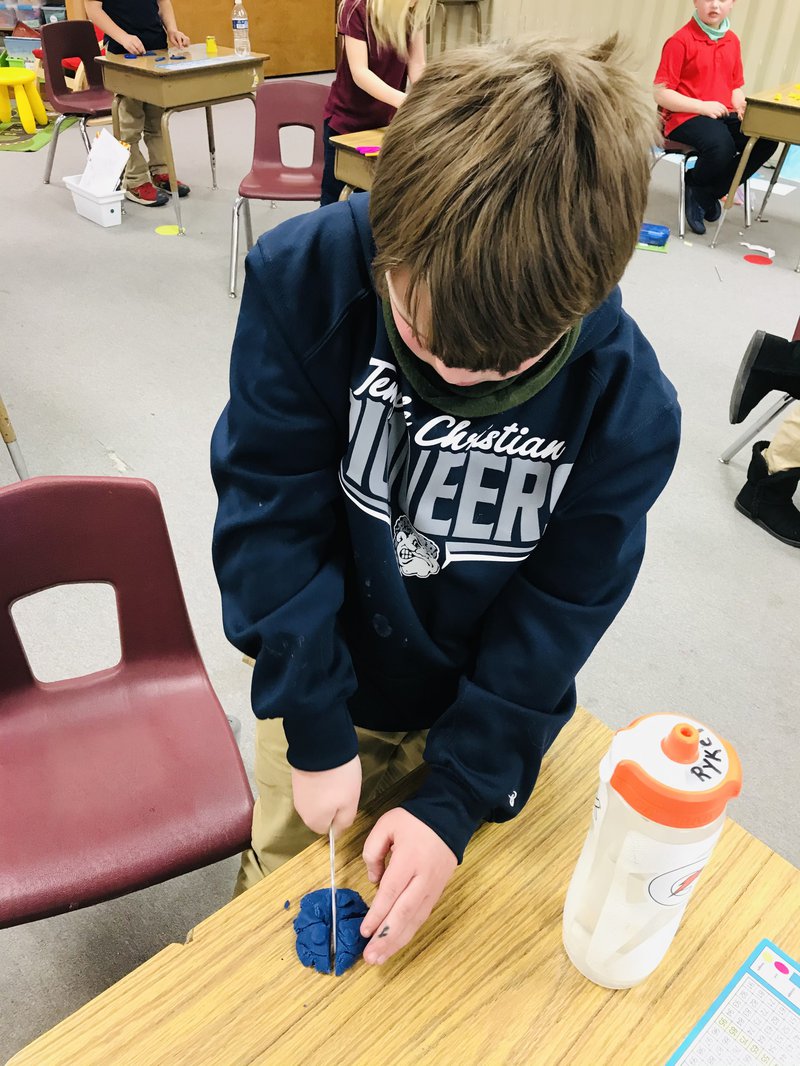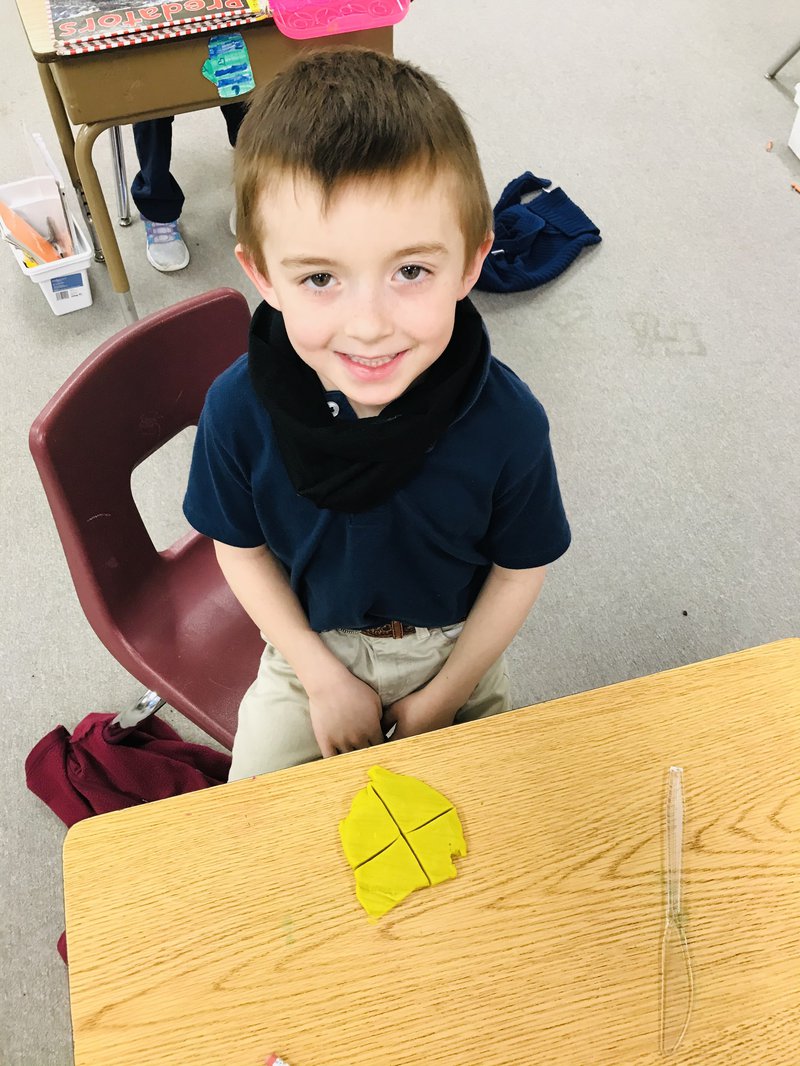 Honey Gram Reminder:
Don't forget that Honey Gram orders are due Wednesday, January 27th.  They can be turned in to either office. If you are still in need of an order form you can pick one up in either office.
Positive Referral Donations needed:
Thank you! Many of you have donated positive referral gift cards. It is a joy to reward our students for their positive contributions to our school community. Each week in 6th-12th grade, recognizes a student for his or her positive contributions to the TCS atmosphere.  Would you be willing to donate $10 Gift Cards for these positive referral winners? Last year we were able to reward 30+ students for their positive attitudes and contributions to their peers and teachers and this year have rewarded more than 15 students 1st semester. If you would like to help, please notify Mr. McPheron at mcpheronbj@tcspioneers.org or drop off your donation of gift cards or cash to the HS office (labeled "Positive Referral").  (Examples of gift cards: Taco Bell, gas stations, Menchies, movie theatre, fast food, etc.)
Athletic Events
Fri. Jan. 22          HS Boys Basketball @ Hardin Northern @ 6:00 P.M.
Sat. Jan. 23         HS Bowling Home (20th Century Lanes) vs. LCC @ 9:00 A.M.
Sat. Jan. 23         HS Boys Basketball Home vs. Vanlue (Senior Night) @ 5:00 P.M.
Mon. Jan. 25       HS Bowling at Ottawa Glandorf (Ottawa Highland Lanes) @ 5:00 P.M.
Mon. Jan. 25       JH Boys Basketball at Home vs. Ridgemont @ 5:15 P.M.
Mon. Jan. 25       HS Girls Basketball at Home vs. Jones Academy @ 6:30 P.M.
Fri. Jan. 29          HS Boys Basketball at Home vs. Ridgemont @ 6:00 P.M.
Sat. Jan. 30         HS Bowling at Home vs. Lincolnview (20th Century Lanes) @ 9:00 A.M.
Sat. Jan. 30         HS Boys Basketball at Arcadia @ 5:00 P.M.
Important Dates:
Jan. 22   End of 2nd Quarter
Jan. 28   College Credit Plus Virtual Meeting  6:30 P.M.
Jan. 29   2nd Quarter Grade Cards Sent Home
Feb. 1     EdChoice Scholarship Renewal begins
Feb. 3     Witness Wear Day
Feb. 11   Early Release for Faculty Development  1:00 P.M.
Feb. 15   No School - Presidents Day
Lunch Menu for the Week of Jan. 25th
Monday          Taquitos, Pudding, Veggies w/ranch
Tuesday         Pizza by the Slice $1.00
Wednesday    Grilled Ham & Cheese, Rice Crispy Treat, Yogurt Cup
Thursday        Chicken Strips, Hot Pretzel, Fruit
 Friday           Pizza by the Slice $1.00