Hello TCS families. Philippians 1:6 says, "Being confident of this very thing, that He who has begun a good work in you will complete it until the day of Jesus Christ". The Lord has a special plan for each of our lives, and He continues to work in each of us on a daily basis.  Here are a few news items that we wanted to share with you. Have a great weekend!
Elementary Lunch with Parents:  
Due to continuing Covid-19 protocols, the Elementary Lunch with Parents scheduled for 2/4/21 has been cancelled.  Thanks for understanding! 
K4 Bible Lesson: 
For the last three weeks, the K4 class has been learning in Bible class about the importance of always telling the truth. God's Word tells us that telling a lie is sin, and when we choose to lie, we get tangled up in the devil's "web of lies."  Mrs. Williams demonstrated this by tangling the students up with yarn.  The good news is that when we confess our sin, and ask God to forgive us, then we can break free from that web!  The K4 students all decided that they wanted to listen to God, and obey what His Word says, so they were all able to break free from the tangled yarn!  Praise the Lord for His forgiveness!!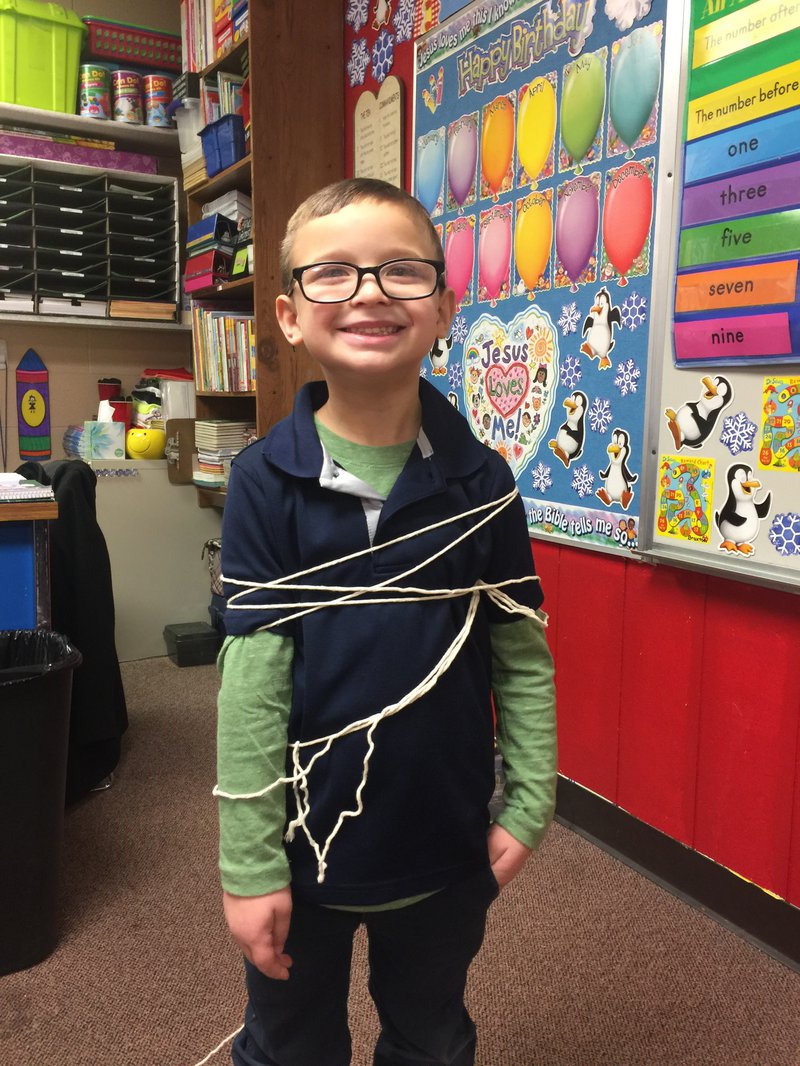 3rd Grade Timeline Project:
This week, our third graders made and presented timelines of their lives. We have been talking about timelines in different subjects, and students were excited to be able to make their own!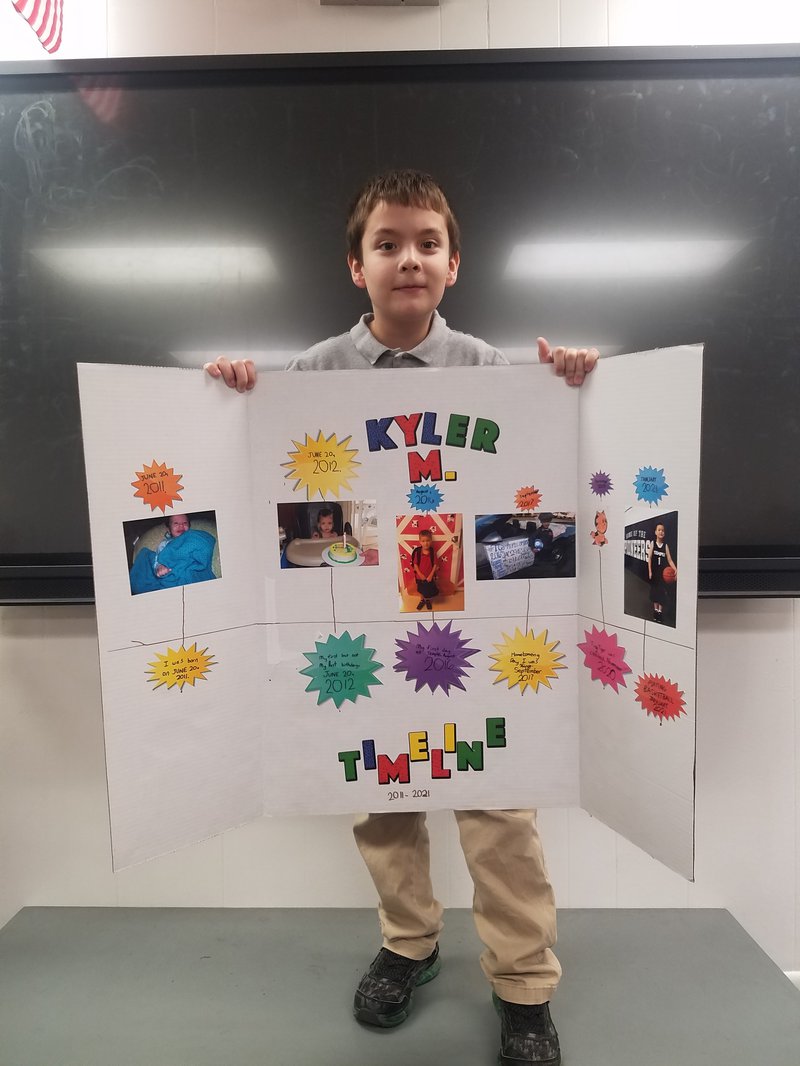 3rd Grade Motion and Force Project:
Our third graders just finished up a unit on motion and force. The students enjoyed using marbles to figure out different ways in which motion and forces are working.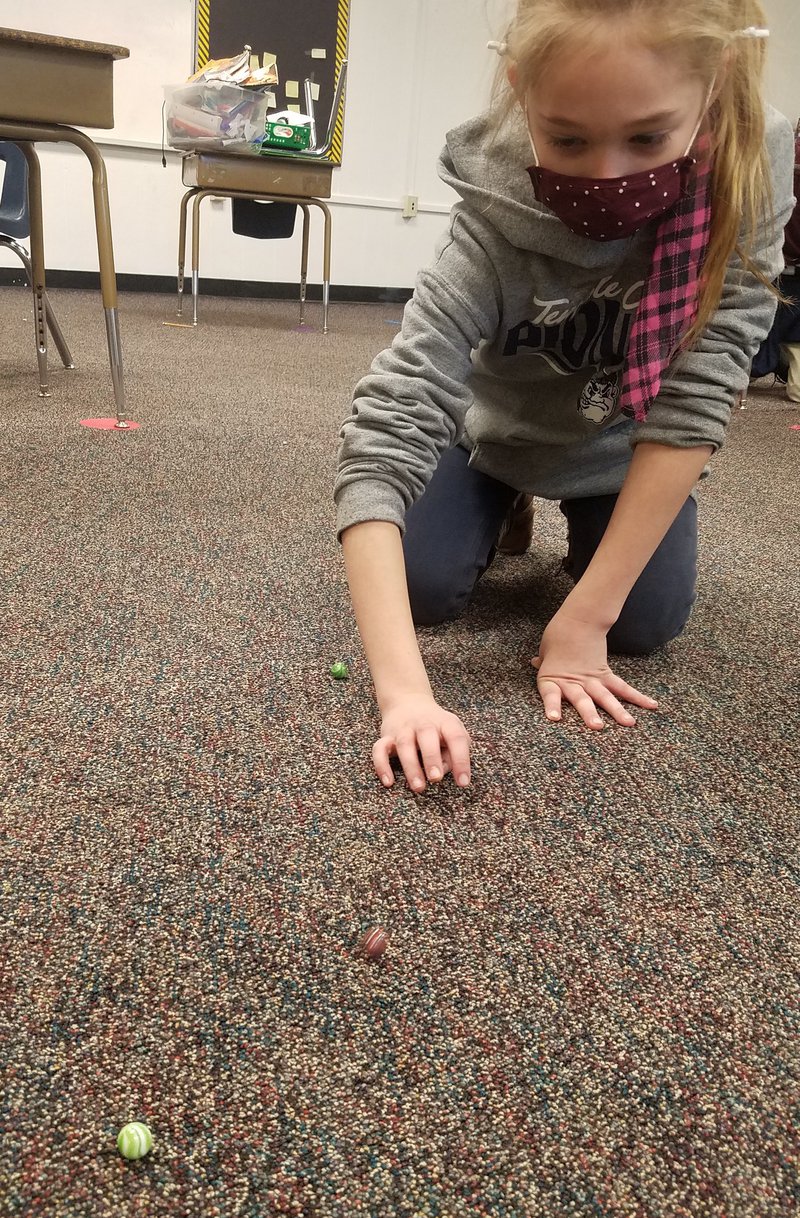 6th Grade Fun: 
The 6th grade class got to take a break from their studies today to meet a 2-month-old Weimaraner puppy brought in by the Schick family.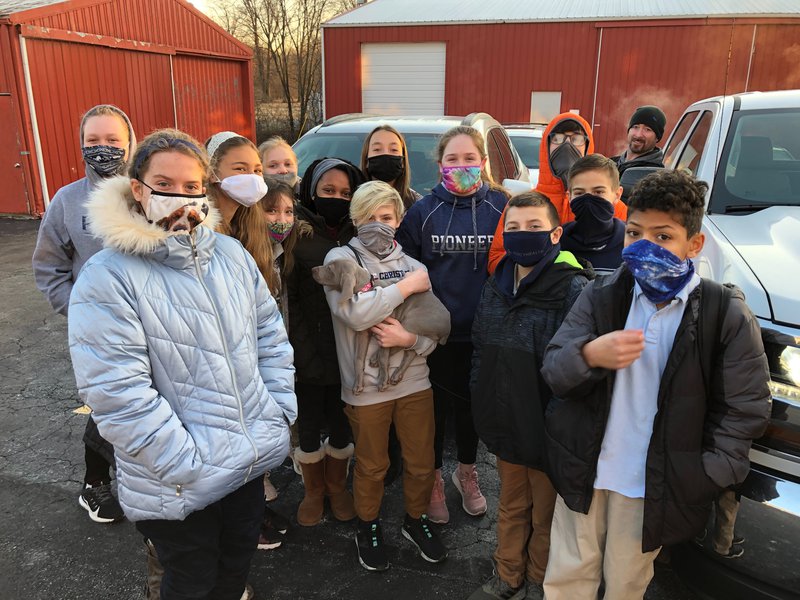 Re-Enrollment:
You will be receiving an email sometime next week with re-enrollment information. Our mission at TCS is to provide a Christ-centered education marked by excellence and grounded in Biblical Truth.  We look forward to ministering to your family in the 2021-22 school year.
EdChoice Scholarship Renewal: 
Renewal for EdChoice Expansion (income-based) Scholarships begins on February 1st.  EdChoice Traditional (eligible schools) scholarship renewals will begin March 2. Renewal applications have not yet been released by the Ohio Department of Education, but they should be available by Feb. 1st.  Please see Amy Link in the elementary office for information about renewing your EdChoice Scholarship.
College Credit Plus Information Available:  
If you missed our CCP virtual meeting Thursday evening, we have placed all of the information on our TCS website. Just click on Latest News and Events. You can also reference the email that was sent out on Wednesday for all of the information you need regarding the program.
Athletic Events
Fri. Jan. 29         HS Boys Basketball at Home vs. Ridgemont @ 6:00 P.M.
Sat. Jan. 30         HS Bowling at Home vs. Lincolnview (20th Century Lanes) @ 9:00 A.M.
Sat. Jan. 30         HS Boys Basketball at Arcadia @ 4:00 P.M.
Mon. Feb. 1         JH Boys Basketball at Lehman Catholic @ 5:30 P.M.
Tues. Feb. 2        JH Boys Basketball at Home vs. Ridgemont @ 5:30 P.M.
Tues. Feb. 2       HS Girls Basketball at Ada @ 6:00 P.M.
Fri. Feb. 5           HS Boys Basketball at Lehman Catholic @ 6:00 P.M.
Sat. Feb. 6         HS Girls Basketball at Home vs. Perry @ 11:00 A.M.
Sat. Feb. 6         JH Boys Basketball NWCC Tournament (Away)  TBD
Sat. Feb. 6         HS Boys Basketball at Home vs. McComb @ 5:00 P.M.
Important Dates:
Jan. 29    2nd Quarter Grade Cards Sent Home
Feb. 1-5   Re-enrollment information for 2021-22
Feb. 1     EdChoice Expansion Scholarship Renewal begins.
Feb. 3     Witness Wear Day
Feb. 11   Early Release for Faculty Development  1:00 P.M.
Feb. 15   No School - Presidents Day
Feb. 17   Witness Wear Day
Lunch Menu for the Week of Feb. 1
Monday          Taco bowl, Chips, Fruit
Tuesday         Pizza by the Slice $1.00
Wednesday    Cheeseburger, Fries, Fruit
Thursday        Chicken Quesadilla, Yogurt Fruit Parfait
Friday           Pizza by the Slice $1.00