Hello TCS families. It has been great to have everyone back at school this week. Here are a few news items that we wanted to share with you. 
Romans 15:13: "May the God of hope fill you with all joy and peace as you trust in Him, so that you may overflow with hope by the power of the Holy Spirit".
Honey Grams:
Christmas is past, and now it's time to think about Honey Grams! This senior fundraiser will go toward the senior trip. Help support the seniors and show love to others by ordering your Honey Grams by Friday, January 21.  Thank you in advance!  
Winter Witness Wear Sale Ends Monday:
If you would like to order additional Witness Wear, the online store is open through Monday (8am).
2022 Elementary Cheer Camp:
Girls in K4-5th grade can register now for cheer camp. Cheer Camp will take place January 24th - 28th.  
Elementary Girls Cheerleading Camp 2022
Special Nights for High School Basketball:
The next two JV/Varsity Boys Basketball home games are special recognition nights. Saturday, January 8th is Youth Basketball Night as we cheer for all of our 3rd - 6th Grade Basketball Players. The JV Game tips at 5:00pm on Saturday, January 8th. Next Friday, January 14th is Pastor/Clergy Appreciation Night. Invite your local pastors to the game.  They will get free admission to the game and will be recognized for all they do for the local community of believers. 
Pastor Appreciation Night 2022
6th Grade Technology Project:
The sixth grade computer class was introduced to Ozobots on Thursday. Currently, they are creating paper drawings with color sequence codes to make the robots perform various actions. The class will eventually be programming the Ozobots using block programming software.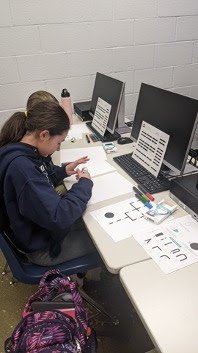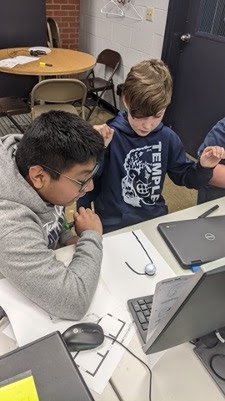 Algebra 2 Contests:
Algebra 2 students reviewed for their chapter test with friendly contests.  Students were challenged to work in teams to solve rational functions.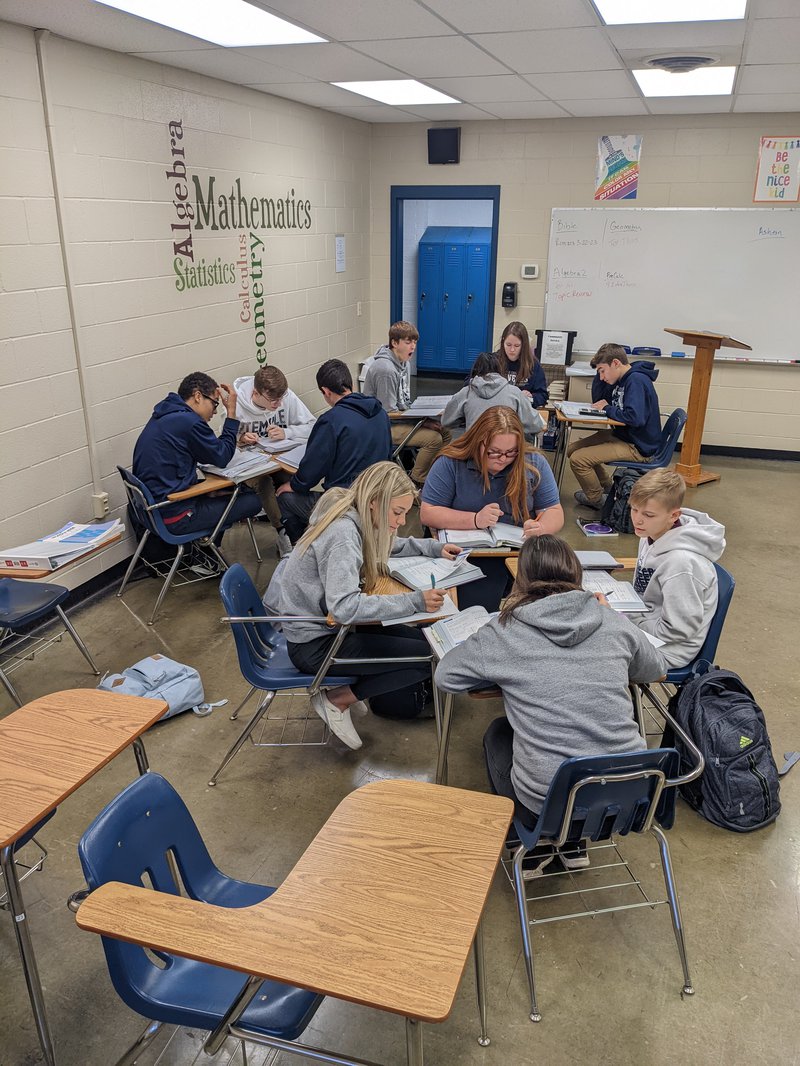 Athletic Events:
Sat. Jan. 8           Varsity/JV Boys at Home vs. Calvary @ 5:00 P.M.
Mon. Jan. 10       J.H. Boys/Girls at Ridgedale @ 5:30/6:30 P.M.
Thurs. Jan. 13     J.H. Boys/Girls Home vs. Findlay St. Michael @ 5:30/6:30 P.M.
Fri. Jan. 14         Varsity/JV Boys at Home vs. Ridgedale @ 6:00 P.M.
Important Dates:
Jan. 12     Witness Wear Day
Jan. 13     Early Dismissal 1:00 P.M.   Faculty Development
Jan. 17     No School - MLK Jr. Day
Jan. 19    Witness Wear Day
Jan. 21    End of 2nd Quarter
Jan. 28     2nd Quarter Grade Cards Sent Home
Jan. 31     M.S./H.S. College Credit Plus Meeting @ 6:00 P.M. (TCS Cafeteria)
Lunch Menu for the Week of January 10, 2022
Monday         Taquito, Pudding, Veggies w/Ranch
Tuesday         Pizza  $1.00/Slice
Wednesday   Grilled Cheese, Tomato Soup, Yogurt
Thursday       Chicken Noodles, Mashed Potatoes, Fruit
Friday           Pizza  $1.00/Slice