Hello TCS families.  Mark 16:5-7 says, "As they entered the tomb, they saw a young man dressed in a white robe sitting on the right side, and they were alarmed. 'Don't be alarmed,' he said. 'You are looking for Jesus the Nazarene, who was crucified. He has risen! He is not here. See the place where they laid Him. But go, tell his disciples and Peter, He is going ahead of you into Galilee. There you will see Him, just as He told you.'"  Praise the Lord for His sacrificial death on the cross and his victory over death when He rose on the third day. Have a great weekend. Here are a few news items we wanted to share with you.
Re-Enrollment:
Please take the time to complete your re-enrollment forms that were emailed out in early February. Take note that completing your re-enrollment by March 31st will save you $50.00 per student on your re-enrollment fee.  The office will be closed for Easter Break on March 31.
K4 Easter Lesson:
The K4 class has been learning that Easter is all about God's love for us! He loved us so much that he sent His perfect Son, Jesus, to die on the cross to take the punishment for our sins.  The students enjoyed coloring a picture of the cross, and really did a fantastic job showing how colorful and creative they can be!!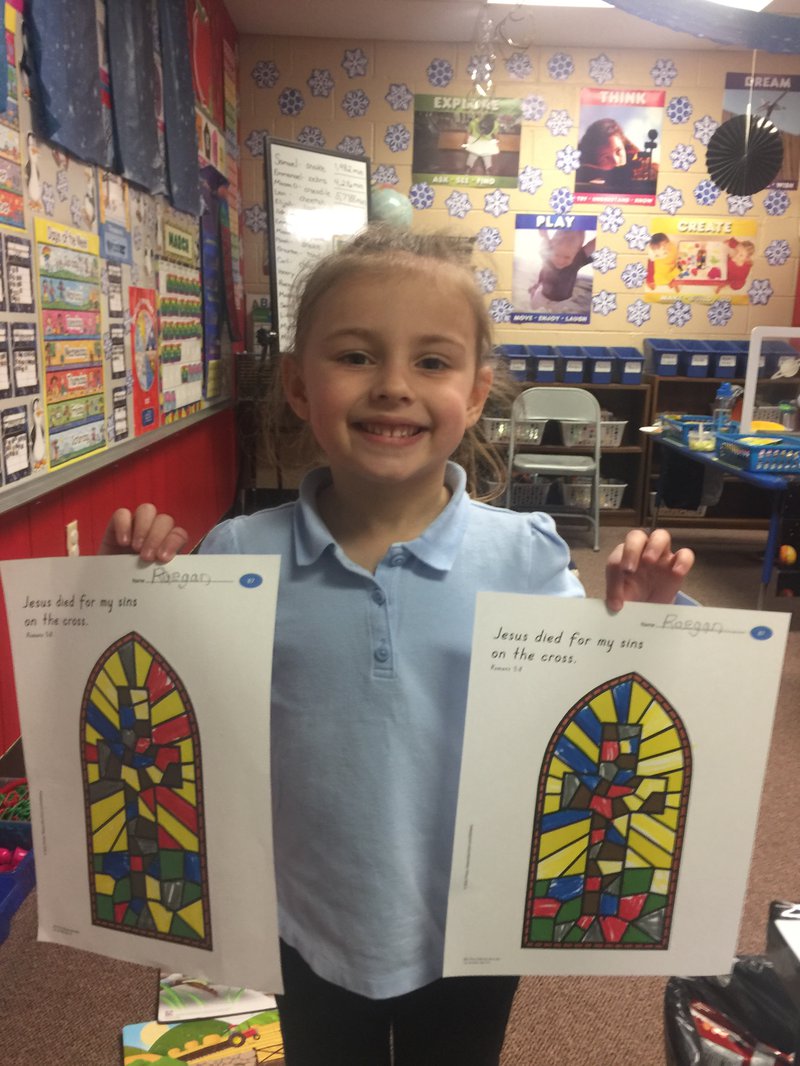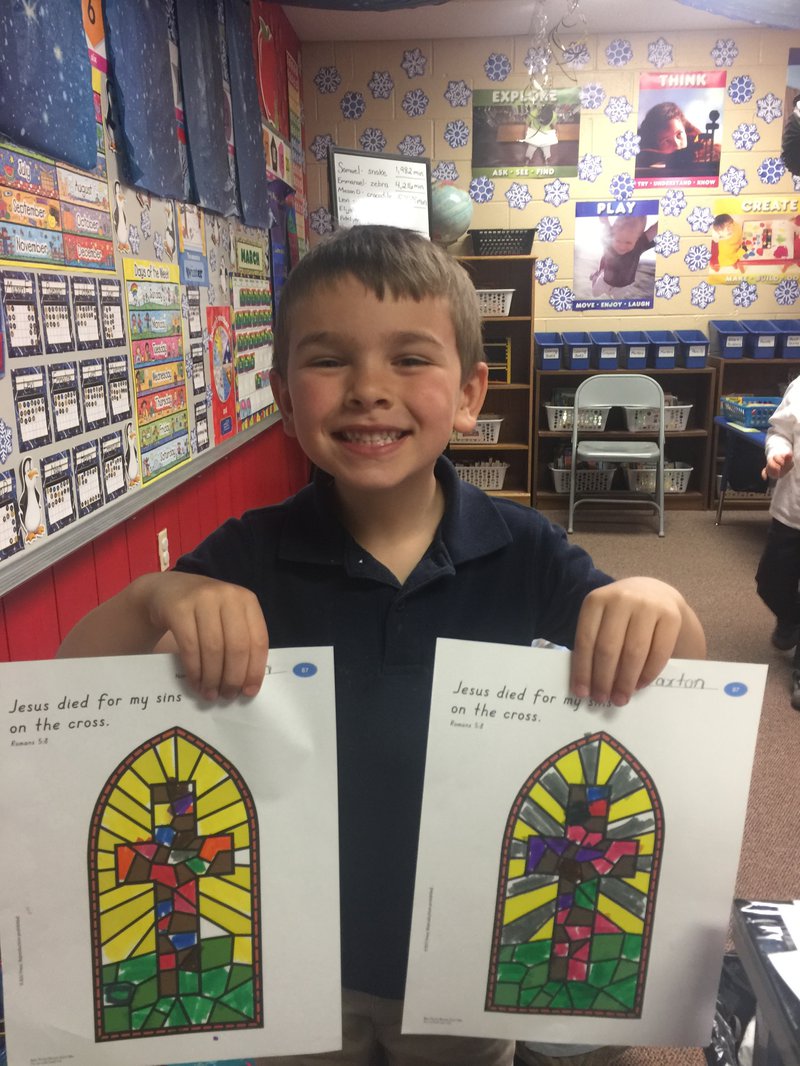 Student Award:
This week Lindsey Stump was awarded the Lima Exchange Club's Accepting the Challenge of Excellence Award.  This is an annual award given to students that demonstrate hard work and perseverance in their attitude and academic work during their high school years. Lindsey was presented with a certificate and a monetary award.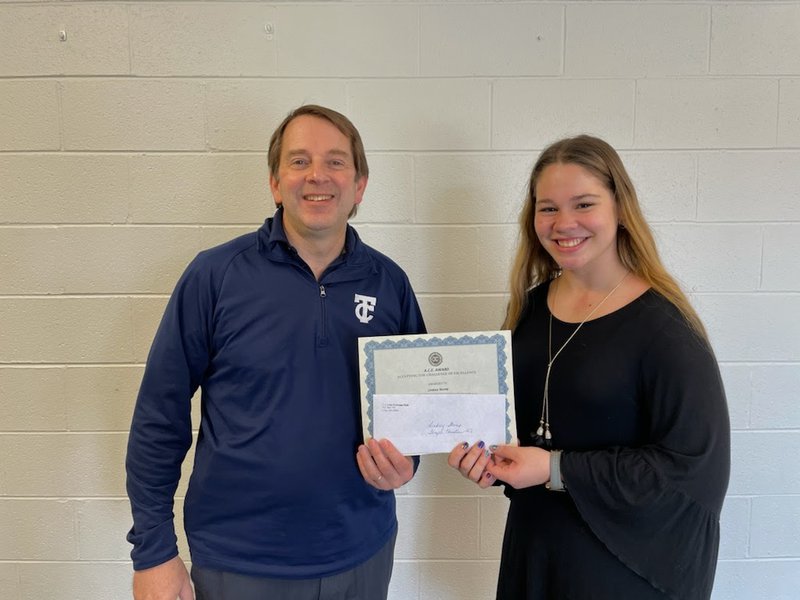 6th Grade History Lesson:
As an extension to learning about ancient Rome, the 6th grade history students worked with a partner and became "travel agents" to design brochures for various destination spots throughout Italy. Students researched famous landmarks, interesting foods, and the climate of their city to write descriptive tri-fold brochures for potential tourists.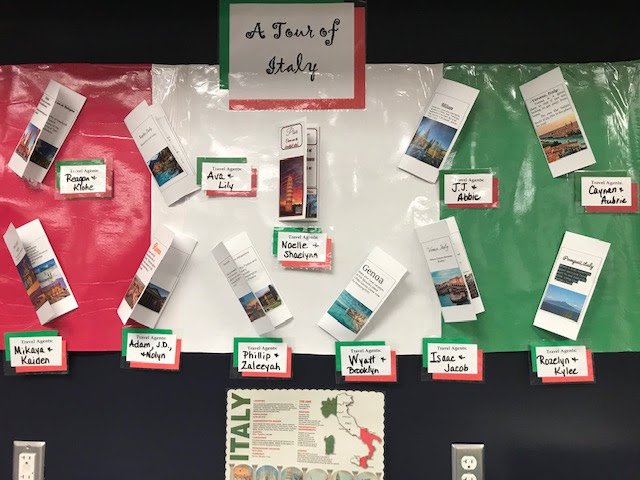 MS/HS Solo & Ensemble Program: 
Thank you to Ms. Brokaw for arranging a Solo and Ensemble Recital Concert for our students. The concert will premier on our website at 1:00 Saturday, March 27th. We will leave it up for one week on our website. After that, you can view it anytime on our YouTube Channel.
Spring Play: 
The TCS high school drama department will present "You Can't Take it with You" on April 15-17th.  Tickets will go on sale in the high school office on Wednesday April 7th. Tickets will be $10.00.
Spring Play Fundraiser:
Thank you to everyone who purchased boxes of greeting cards to support the cast! The boxes arrived yesterday and were distributed at play practice. Please reach out to Lauren Roede with any questions at roedel@tcspioneers.org.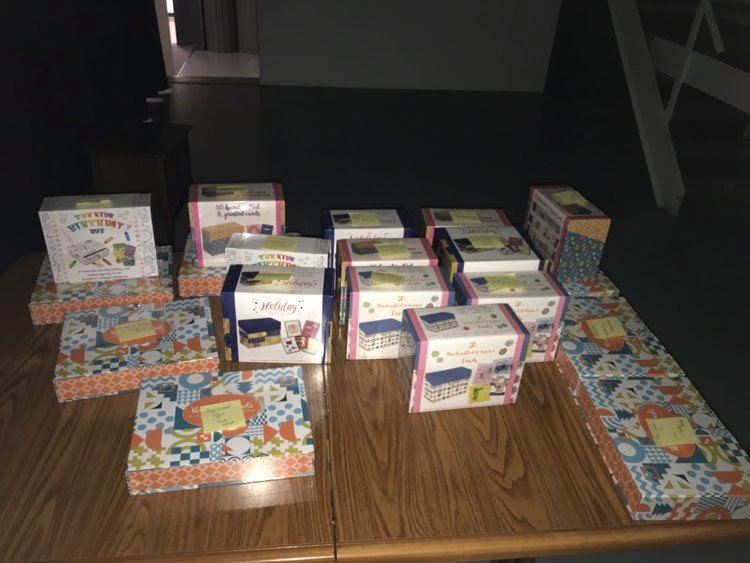 Reach for the Stars Reading Challenge: 
The Elementary Reach for the Stars Reading Challenge is coming to a close.  Please return all pledge funds and order forms to classroom teachers on Monday, March 29th.  Students, please pick books from your wishlist using 75% of the raised pledge funds.  The remaining 25% will be given to your teachers to order books for your classrooms.  A big thank you to parents and guardians who helped foster a reading habit in your students.  Your example and encouragement will impact them for a lifetime!  Please reach out to Lauren Roede at roedel@tcspioneers.org with any questions.
Lost and Found:
We have a significant number of items in our lost and found in the elementary. If you are missing any items, please contact Amy Link at linka@tcspioneers.org or call 419 227-1644 Option 1 and arrange an opportunity to come in and look through the items before Easter Break. We will be giving unclaimed items away to a local charity.
EdChoice Expansion Scholarship Opportunities: 
The state of Ohio's  EdChoice Expansion Scholarship program is open to all K-12 students whose families meet the state income requirements. The scholarship allows any current TCS family to apply for the EdChoice Expansion Scholarship if they meet current state income requirements. To qualify, your total household income must be at or below 250% of the federal guidelines. The amount has been increased for 2021-22, making more families eligible for the scholarship. For example, a family of four making less than $66,250 would qualify to apply. The state deadline for applications is April 30th. Families should have turn in applications to Amy Link in the elementary office by April 16th so that they can be processed before the state's April 30th deadline. Families must complete their re-enrollment paperwork before proceeding with the EdChoice Scholarship application.  Please contact Amy Link at linka@tcspioneers.org or call 419 227-1644 Option 1 if you would like more information about this opportunity.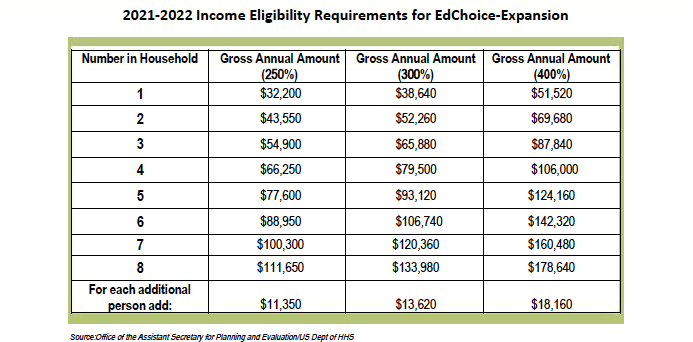 EdChoice Scholarship Renewal: 
Renewals for EdChoice Expansion (income-based) Scholarships and EdChoice Traditional (eligible schools) Scholarships have begun. Please contact Amy Link at linka@tcspioneers.org or call 419 227-1644 Option 1 for information about renewing your EdChoice Scholarship.  
Yearbook Offer: 
Be an early bird! Order your 2021 TCS Yearbook by March 31st and be entered to win a free yearbook from any previous year! Order forms are available in both offices. Yearbooks can also be ordered at jostens.com. Contact Mrs. Searcy at searcys@tcspioneers.org if you have any questions.
The Week in Sports:
Tues. March 30     H.S. Track Meet at Hardin Northern @ 4:30 P.M.
Thurs. April 1       H.S. Track Meet at Perry @ 4:30 P.M.
Thurs. April 1       J.H.  Track Meet at Elida @ 4:30 P.M.
Mon. April 5         J.H.  Track Meet at Continental @ 4:30 P.M.
Tues. April 6         H.S. Track Meet at Allen East @ 4:30 P.M.
Important Dates:
Mar. 23-Apr. 9   Ohio Testing (Grades 3-12)
Mar. 26   End of 3rd Quarter
Mar. 30   Easter Break Begins - 1:30 Early Release
Apr. 6     School resumes
Apr. 6     3rd Quarter Grades Sent Home
Apr. 7     Witness Wear Day
Lunch Menu for the Week of March 29
Monday          French Toast Sticks, Sausage Links, Fruit
Tuesday         Pizza by the Slice  $1.00
Wednesday   No School  (Easter Break)
Thursday        No School
Friday           No School