Hello TCS families. Romans 8:28 says,"And we know that all things work together for good to those who love God, to those who are the called according to His purpose". Here are a few news items we wanted to share with you. Have a great weekend!
Re-Enrollment:
Please take the time to complete your re-enrollment forms that were emailed out in early February. Take note that completing your re-enrollment by March 31st will save you $50.00 per student on your re-enrollment fee.
Reading Month Kickoff: 
The elementary kicked off reading month with a countdown to blast off! Teachers performed a reader's theater, read a story, and explained all the fun activities planned for reading month. Students were challenged to read 100+ minutes per week and to turn in their signed forms for a prize. Teachers also have a space themed finale planned for the students that read at least 400 minutes in the month of March. Reach for the stars, students!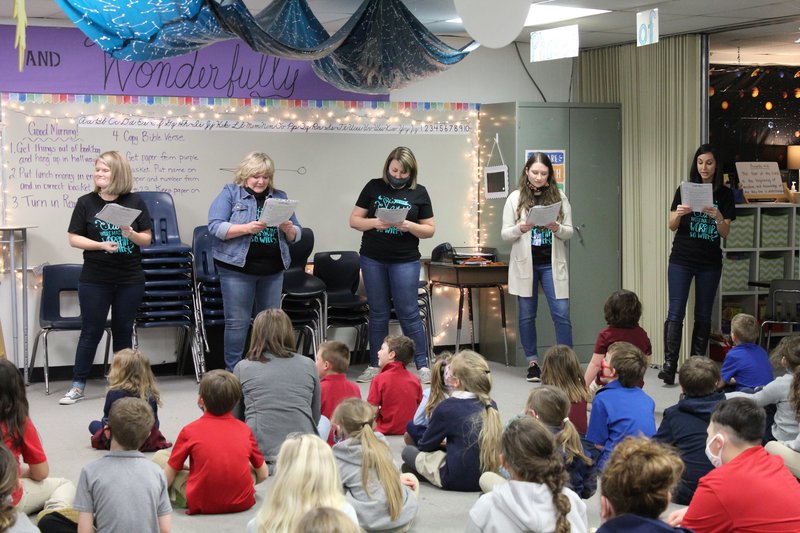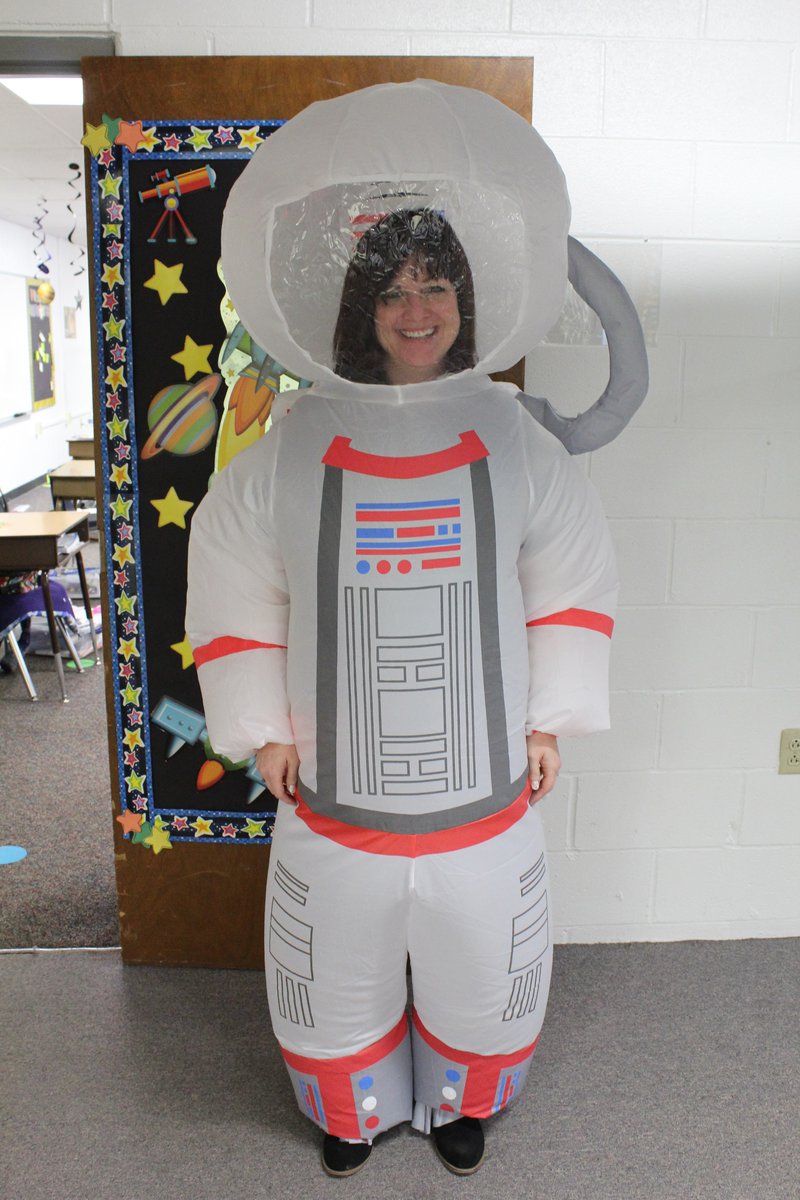 TCS Book Fair: 
Thank you all for your participation - making the TCS Virtual Book Fair 2021 a SUCCESS!  The teachers are thrilled to be able to pick out books for their classrooms with the UBAM 50% book match program.  You were influential in spreading the love of literacy to this generation.  Thank you!  This is just the start -- now that they have some books, it is time to READ!
EARN MORE books by participating in the reading challenge.  If you choose to participate, students will collect pledges from family and friends to support them along the journey of developing a reading habit.  Please join us in encouraging a love of reading in TCS students.  
Virtual Elementary Grandparents Day Program: 
You can view the TCS Virtual Elementary Grandparents Day Program at HERE.
H.S. Art:
The high school art students have recently been enjoying making paper mache sports figures.
High School Biology: 
This week, the students in Mrs. Stoodt's biology class gathered evidence at a simulated crime scene and analyzed the evidence to determine the cause of death of Mr. Mathematics and to identify the offender. Forensic tests included fiber analysis, blood type analysis, the analysis of stomach contents, and the identification of shoe prints and fingerprints. The students enjoyed the project and learned a lot about crime scene analysis.
3rd Grade Science:
We have been talking about electricity in science. One of our third graders brought in a "Snap Circuits" experiment which shows the concept of circuits. In this case, when a switch was turned on, a picture was projected onto the wall. The picture just happened to be very fitting to our reading month theme!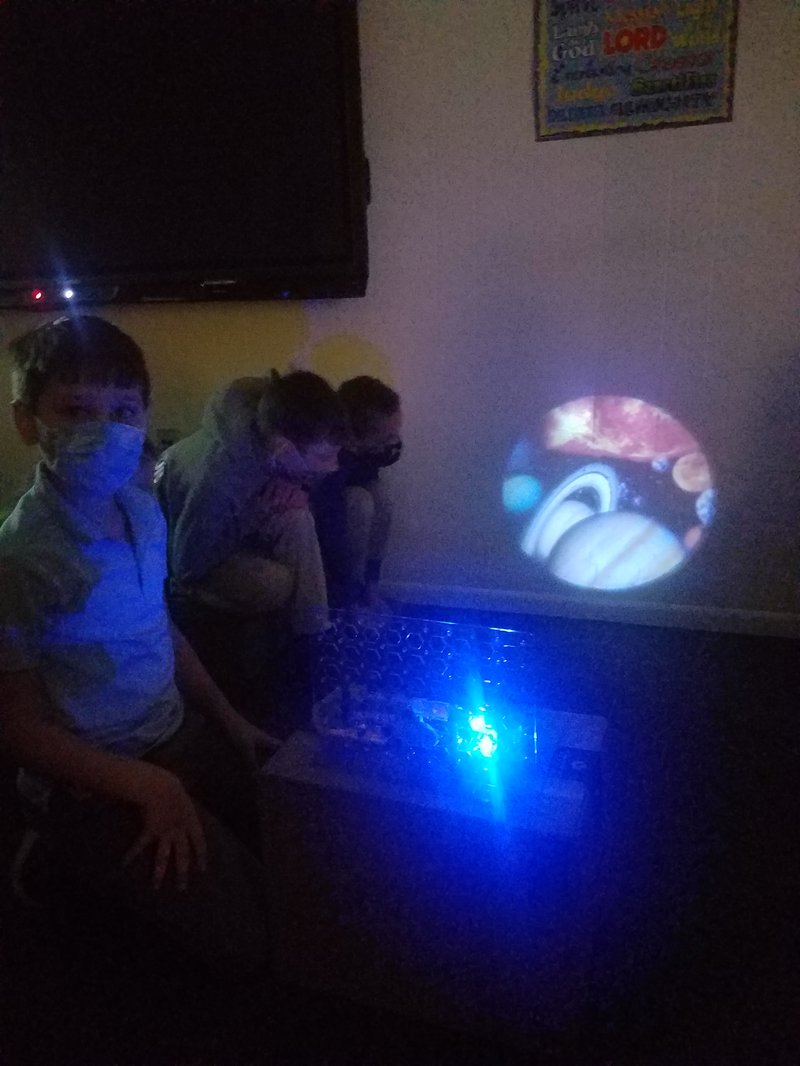 4th Grade Reading Month Activity: 
Mrs. Roede read to the 4th grade class this week to promote reading month! They enjoyed her fun books and silly voices! 
Yearbook Offer: 
Be an early bird! Order your 2021 TCS Yearbook by March 31st and be entered to win a free yearbook from any previous year! Order forms are available in both offices. Yearbooks can also be ordered at jostens.com. Contact Mrs. Searcy at searcys@tcspioneers.org if you have any questions.
K5-6th Grade Spring Sports: 
All Spring Sports Registrations (k5-6th Grade) must be completed online by March 21st! Register online: HERE
EdChoice Scholarship Renewal:
 Renewals for EdChoice Expansion (income-based) Scholarships and EdChoice Traditional (eligible schools) Scholarships have begun. Please contact Amy Link at linka@tcspioneers.org or at (419) 227-1644 Option 1 about renewing your EdChoice Scholarship.
Important Dates:
Mar. 9     HS Winter Sports Awards Ceremony 6:30 PM
Mar. 17   Witness Wear
Mar. 18   Early Release 1:00 P.M. (Faculty Development)
Mar. 23-Apr. 9   Ohio Testing (Grades 3-12)
Mar. 26   End of 3rd Quarter
Mar. 30   Easter Break Begins; Early Dismissal 1:00 PM
Lunch Menu for the Week of March 8
Monday          Meatball Sub, Pudding, Veggies w/Ranch
Tuesday        Pizza by the Slice $1.00
Wednesday    Grilled Cheese Sandwich, Yogurt Cup, Frosted Sugar Cookie
Thursday        Mashed Potato Bowl, Fruit
 Friday           Pizza by the Slice $1.00