Hello TCS families. We trust you have had a good week. Here are a few news items that we wanted to share with you.
Psalm 107:1:  "Oh Give thanks to the Lord, for He is good, for His steadfast love endures forever".
Veterans' Day Program:
We really enjoyed having the chance to honor our Veterans on Thursday, November 11th. Thank you Veterans for your service and your sacrifice. Thank you Mrs. Kiser, Miss Brokaw, and TCS students for a job well done!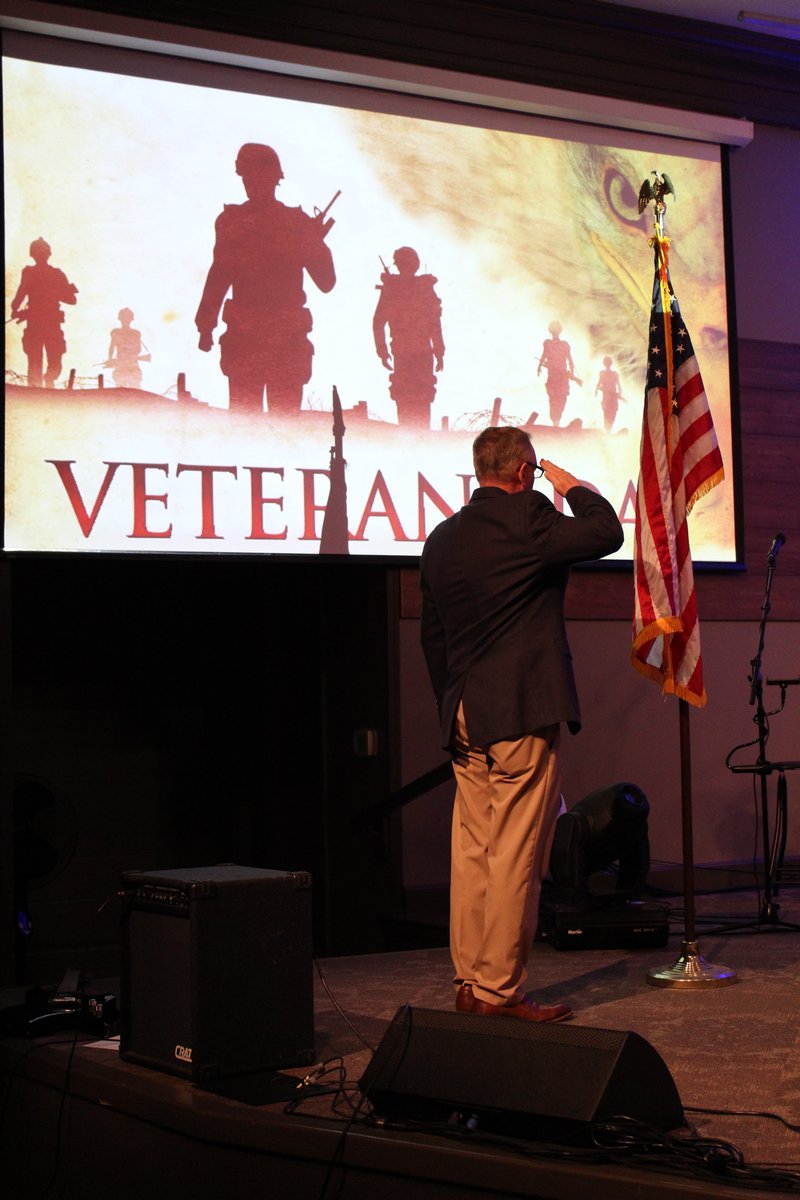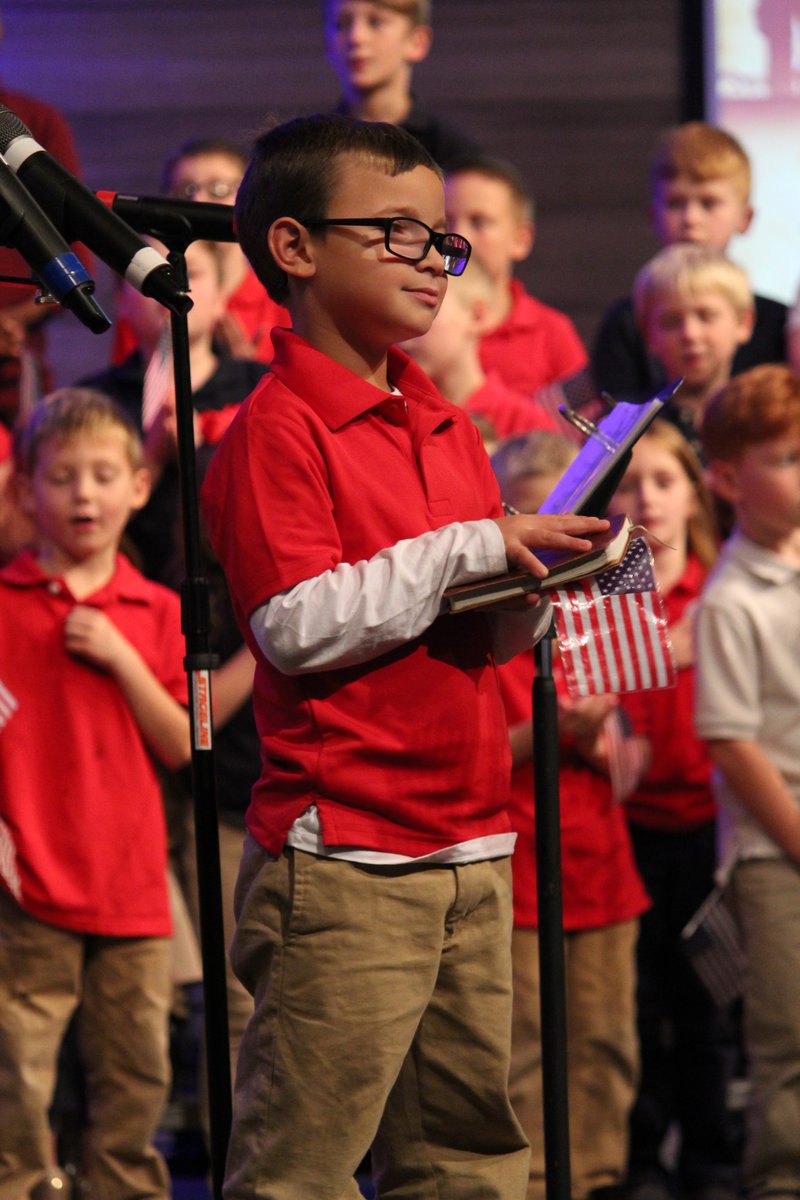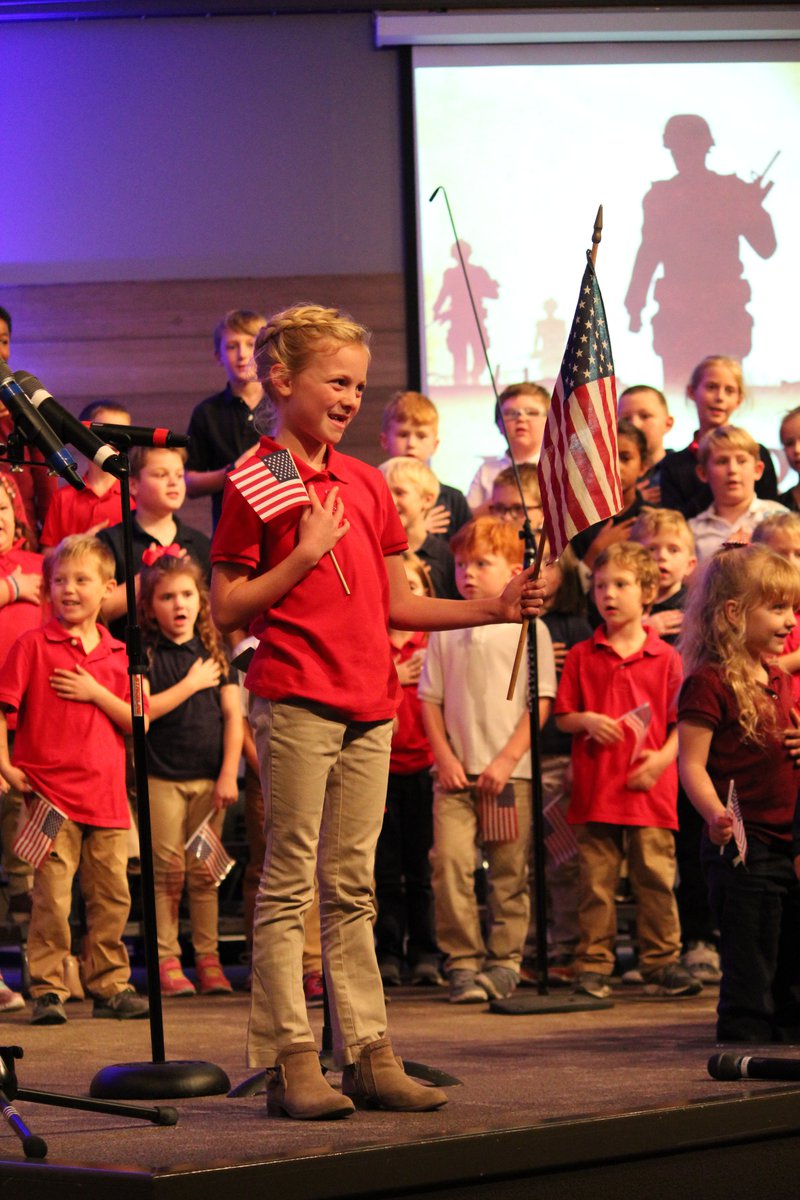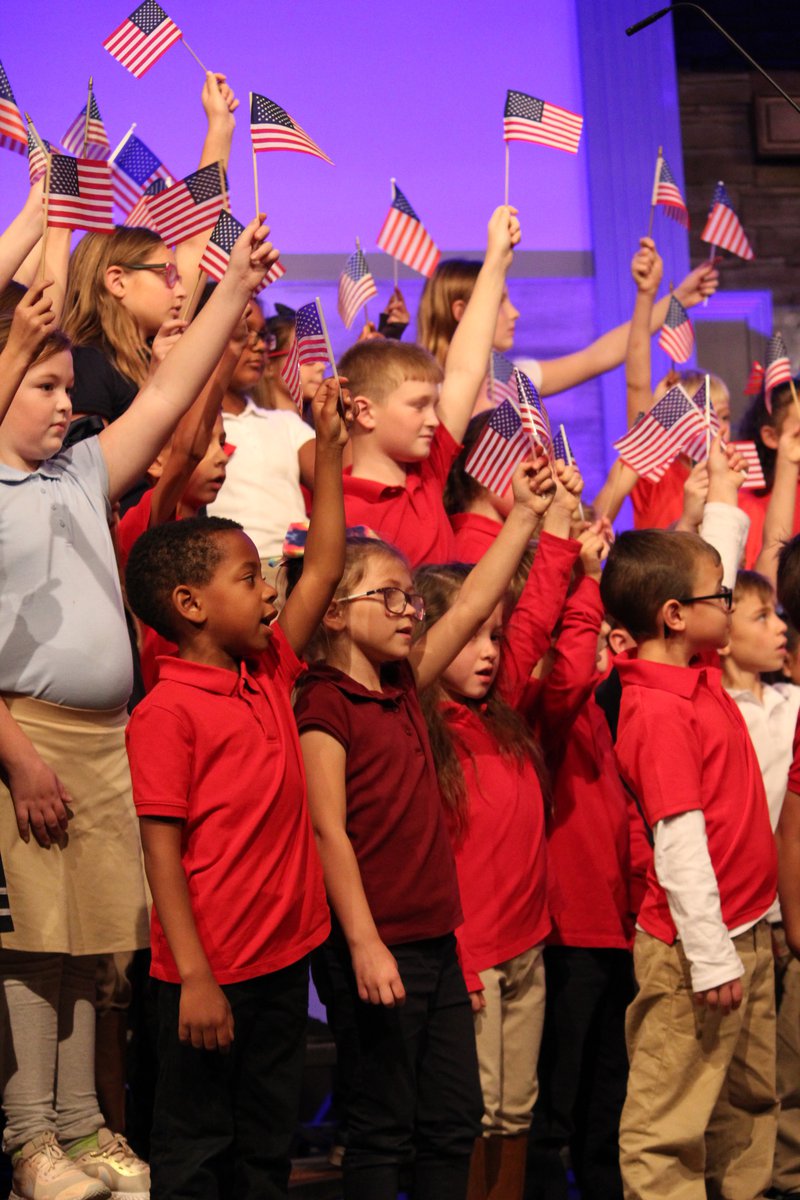 TCS Harvest Market Craft Fair and Chicken Dinners: 
On Sat. Nov. 13th, TCS will host its annual TCS Craft Fair in the gymnasium from 10 A.M. to 3:00 P.M. Chicken Dinners may be picked up from 11:00 A.M.to 1:00 P.M.
Parent/Teacher Conferences: 
TCS will be holding Parent/Teacher Conferences on Monday Nov. 22nd from 1:30 – 8:00 P.M.  Elementary conferences are being scheduled by teachers; middle school and high school conferences may be scheduled by contacting the high school office.

Basketball Season Tickets:
There are season tickets available for JH Boys/Girls Basketball as well as Varsity/JV Boys Basketball in the High School Office. Sale ends today, November 12th at 3:30 P.M.
Toys for Tots: 
We have Toys for Tots boxes sitting in both buildings. TCS families will have the opportunity to donate until the week of December 13th.
Third Grade Science:
Our third graders have been learning about force and motion during science class. We experimented with speed and acceleration. Students had the chance to roll a ball down a ramp at different heights.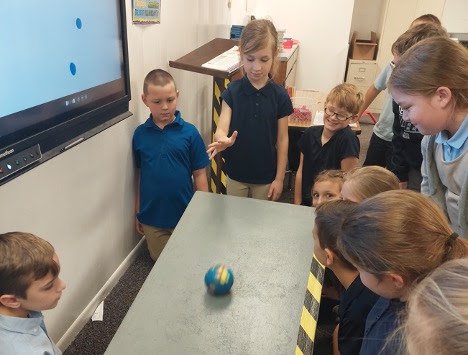 Accelerated Reader Rewards:  
Mrs. Helser's students who achieved their point goal for reading class during the first quarter were treated to sundaes on Tuesday! Forty-seven middle school students made or exceeded their point goals and enjoyed making their own sundaes in recognition of their accomplishment. Congratulations, students!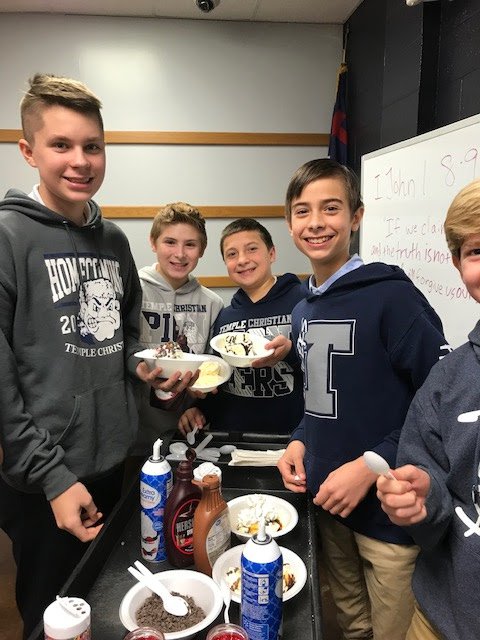 1st Grade Activity:
Thursday was Election Day in first grade! The students read the book "Duck for President" and discussed the pros and cons of both Duck and Farmer Brown. Duck won by a landslide! Each student filled out a voter application form, made their own ID card, and cast their vote! It was a great week learning about the election process!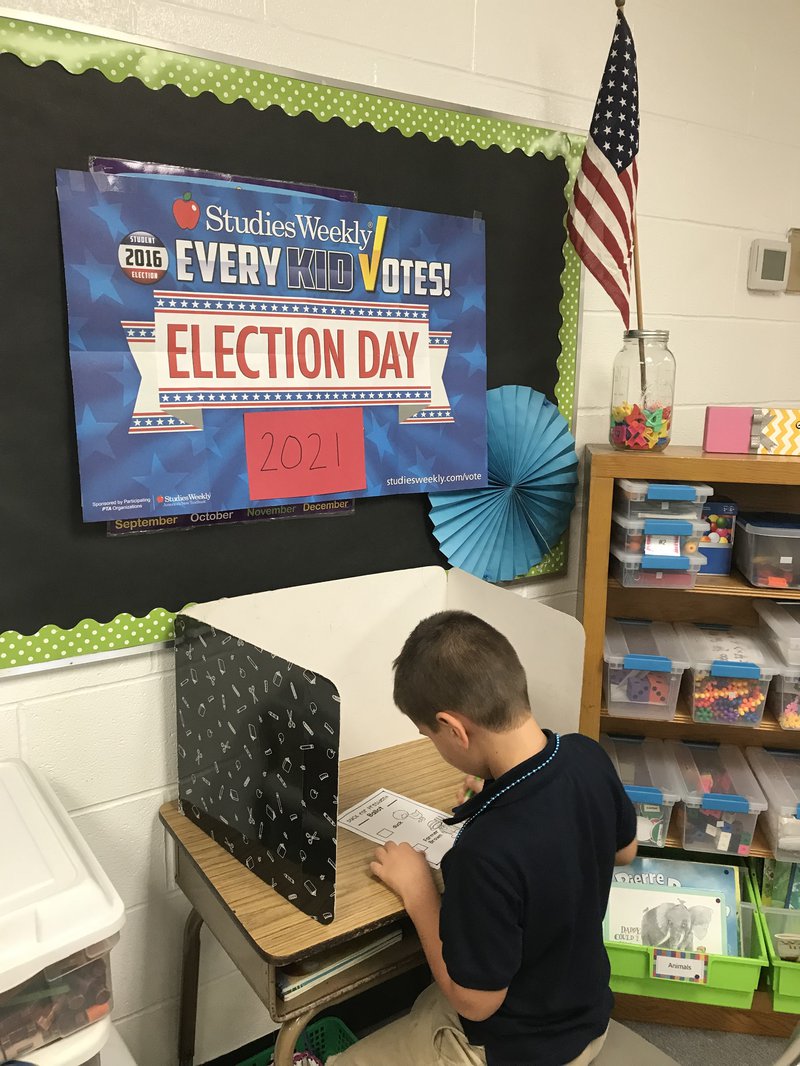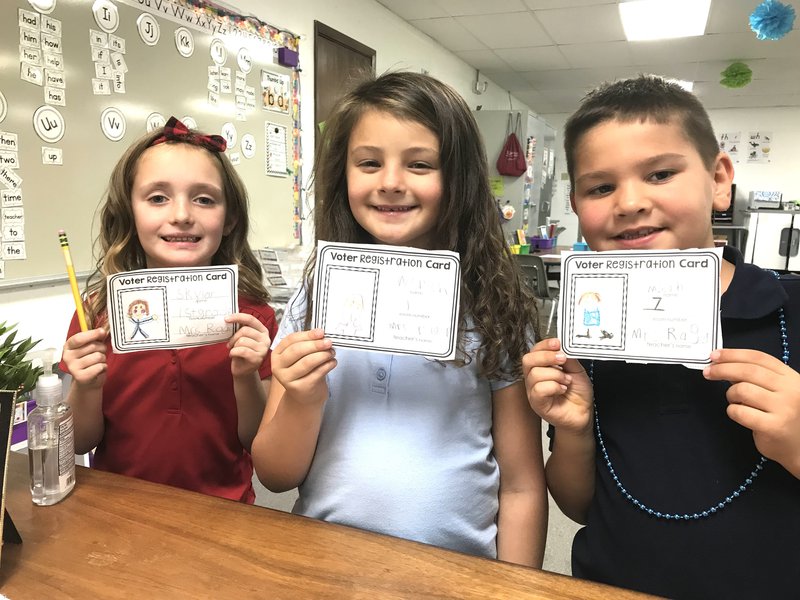 H.S. Choir Event:
The HS Choir had the opportunity to perform at the Fall Choral Festival hosted by Findlay High School on October 30th. At this festival, they got to see the captivating performance of Findlay First Edition, a highly competitive and award-winning show choir, accompanied by the Boingers, an equally exceptional jazz band. 
TCS Online Spirit Store:
The online spirit store sponsored by the TCS Boosters is now open. The store will close Monday, November 15th at 8:30 A.M.
Notes: 
 The section entitled "Campus Approved" includes items that students can wear to school as daily campus wear during the
school day!
There is also a brand new Basketball Design for the upcoming Basketball Season (The hooded sweatshirt in that section
would also be campus approved). 
Contact the TCS Boosters with any questions.
Important Dates:
Nov. 17   Witness Wear
Nov. 18   School Picture Retakes
Nov. 19   Elementary Thanksgiving Celebration
Nov. 22   Early Dismissal for Parent-Teacher Conferences  1:00 P.M.
Nov. 22   Parent-Teacher Conferences  1:30 P.M. - 8:00 P.M.
Nov. 23   Thanksgiving Break Begins
Nov. 29   School Resumes
Lunch Menu for the Week of Nov. 15, 2021
Monday          Chicken & Noodles, Mashed Potatoes, Fruit
Tuesday         Pizza  $1.00/Slice
Wednesday    Hotdog, Ice Cream Sandwich, Veggies w/Ranch
Thursday       Taco Bowl, Chips, Fruit
Friday           Pizza  $1.00/Slice