Hello TCS families. Let's take some time this month to thank the Lord for His blessings in our lives. Psalm 100:4-5 says, "Enter into His gates with thanksgiving, and into His courts with praise: be thankful unto Him, and bless His name. For the Lord is good; His mercy is everlasting; and His truth endureth to all generations". Here are a few news items that we wanted to share with you.
Missionary Visit: 
TCS was blessed to have Dr. Ed Skowron, former missionary to Panama, visit several classes this past week. In the elementary classes, Dr. Skowron shared a puppet show along with several things about the culture of Panama, and the need for missionaries in places that have never heard the Gospel.  In the high school classes, Dr. Skowron shared the need for many different professions in the mission field, including medical personnel, pilots, teachers, linguists, translators, technology specialists, administrative professionals, and many more.  We appreciated hearing Dr. Skowron's heart for the Lord and for the lost.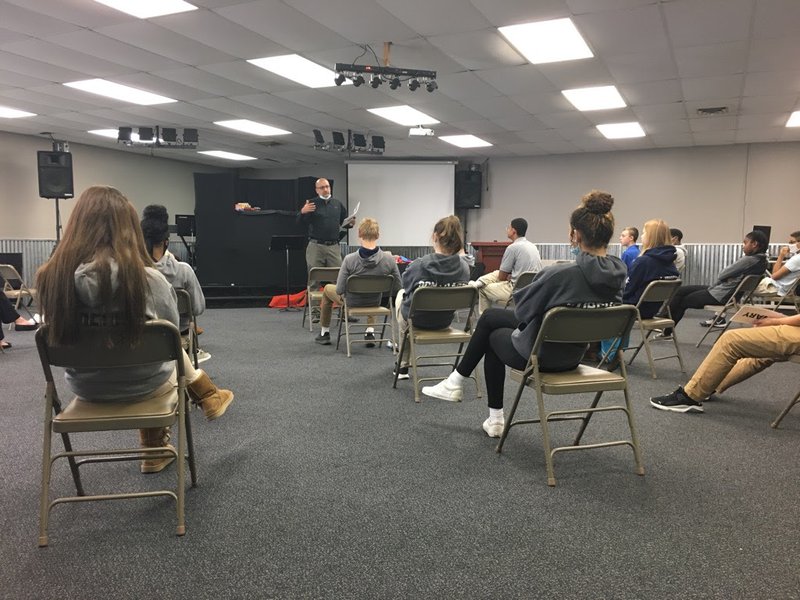 Elementary Pioneer Store Day: 
K-5 through 5th grade students enjoyed spending their hard-earned Pioneer Bucks Tuesday at the Pioneer Store. Students receive Pioneer Bucks for going above and beyond in the classroom or by being great leaders in the school. Students were able to purchase fun items such as: popsicles, slime, candy, and toys. If your child shares with you that they have earned a Pioneer Buck, it's something to be proud of! The Pioneer Store will be open each quarter to reward students for their positive behavior.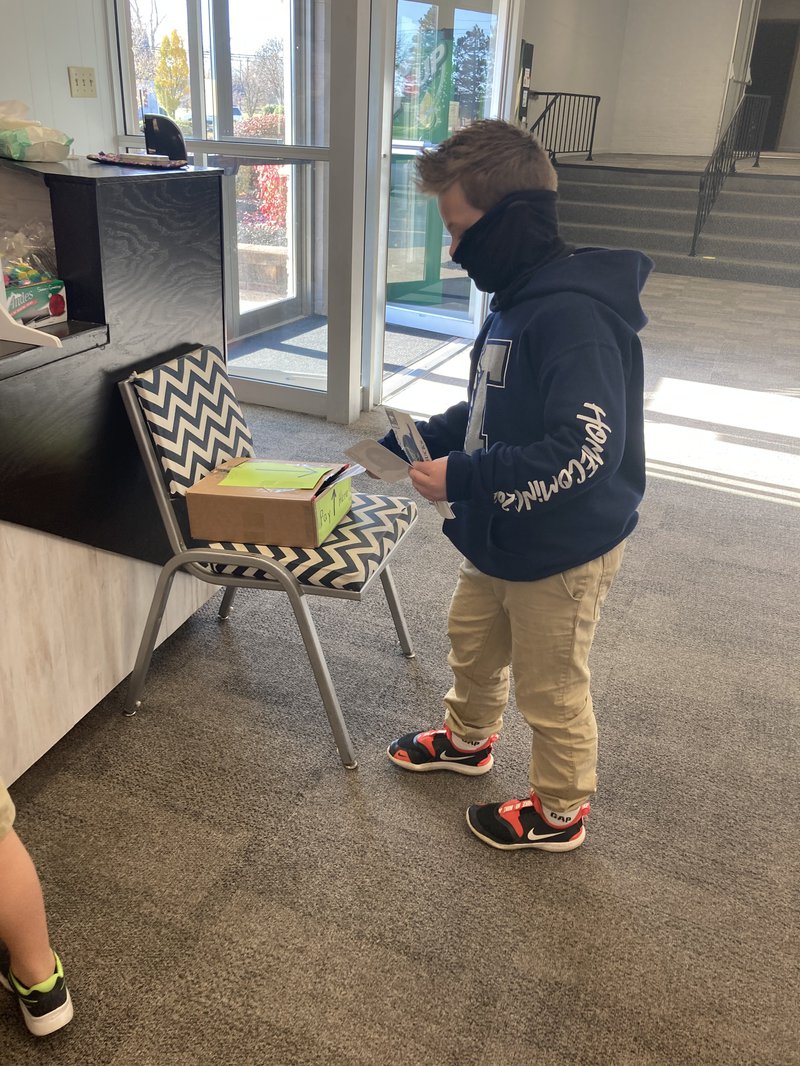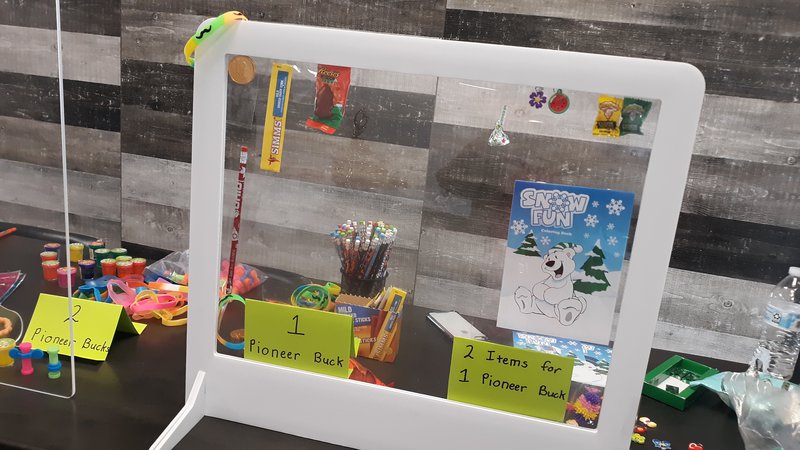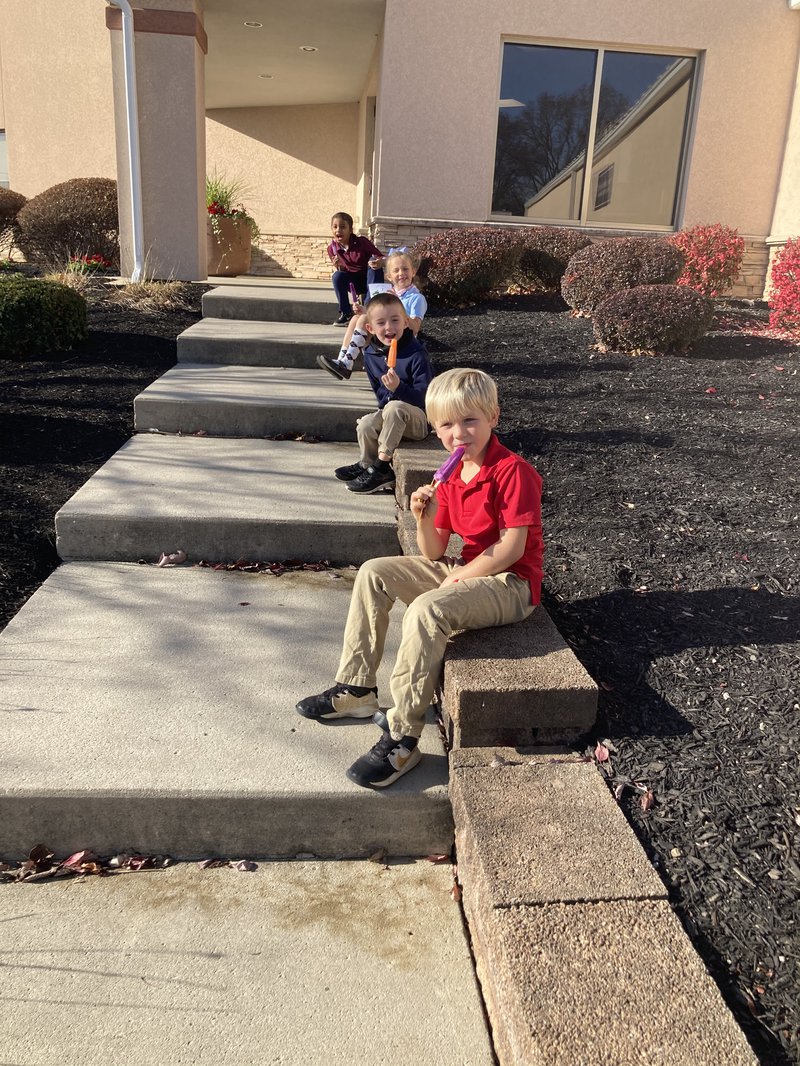 Elks Hoop Shoot Contest:
Temple students in 2nd - 8th grades competed in the annual Elk's Hoop Shoot contest during P.E. classes. Many schools around Allen County host their own qualifying rounds at school, then send the winners for each age group to compete in the county Elk's Hoop Shoot contest. This year's county-wide competition will be held at Lima Community Church on Saturday, Dec. 5. The first place winners of each age group will go on to compete at the next level. Good job to all Temple students who tried their best.
Congratulations to the following students: 
Girls ages 8-9: First place: Isabelle Kinnear - 4th grade
Girls ages 10-11:  First place: Samantha White - 5th grade; Runner up: Emma Guerra - 5th grade 
Girls ages 12-13: First place: Shaelynn Rager - 6th grade; Runner up: Brooklyn Marshall - 6th grade
Boys ages 8-9:  First place: Elijah Menke - 4th grade; Runner up: Ezekiel Kiser - 3rd grade
Boys ages 10-11: First place: Drew Marshall - 5th grade; Runner up: Christian Patrick - 5th grade
Boys ages 12-13:  First place: Nolyn Wright - 6th grade; Runner up: Adam Kiser - 6th grade
Parent/Teacher Conferences:  
TCS will be holding its parent-teacher conferences on November 23rd from 1:30 P.M.- 8:00 P.M.  Parents may schedule in-person conferences or virtual conferences.  Elementary conferences will be set up by each classroom teacher.  Middle school and high school conferences may be set up by contacting the high school office and scheduling a time. We would request that parents wear masks if they schedule an in-person visit. Thank you.
TCS Christmas Programs: 
The Christmas programs will be virtual this year due to the Coronavirus pandemic. We will let you know when those programs will be available to watch on the TCS website.  
Veterans Day Program: 
The annual TCS Veterans Day Program was presented virtually on Wed, Nov. 11.  The program is still available on the TCS website.  Thank you to Mrs. LaPointe, Mrs. Smith, Mr. McPheron, Mrs. Marshall, Miss Brokaw, and our elementary teachers for all of their hard work on this program. It was our privilege to honor the brave men and women who have sacrificially served our country and defended our freedoms. Thank you Veterans! 
8th Grade Veterans Day Activity: 
The 8th graders prepared cards for Veterans Day for their friends at Lima Manor.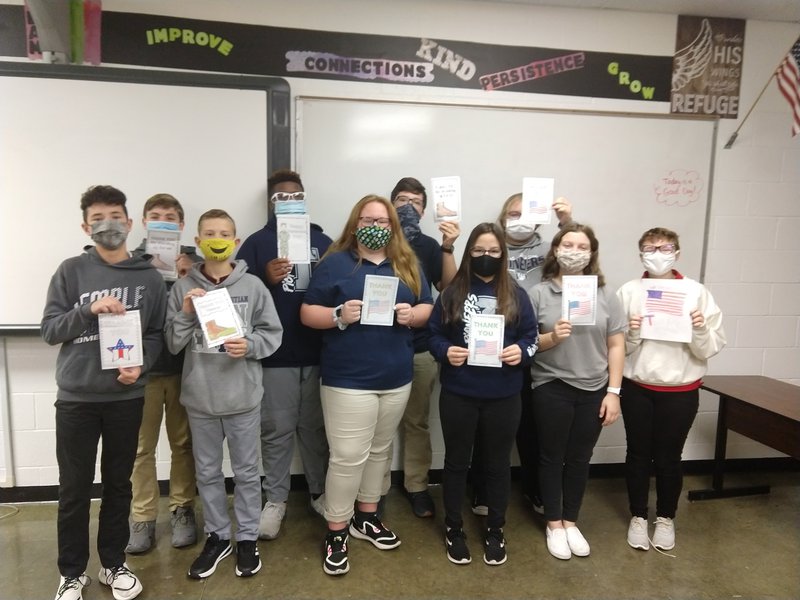 K5 Veterans Day Activity: 
Mrs. Wierwille's kindergarten class colored United States flags, learned what the flag stands for, and learned about Veterans. The purpose was then to give it to a veteran to say thank you.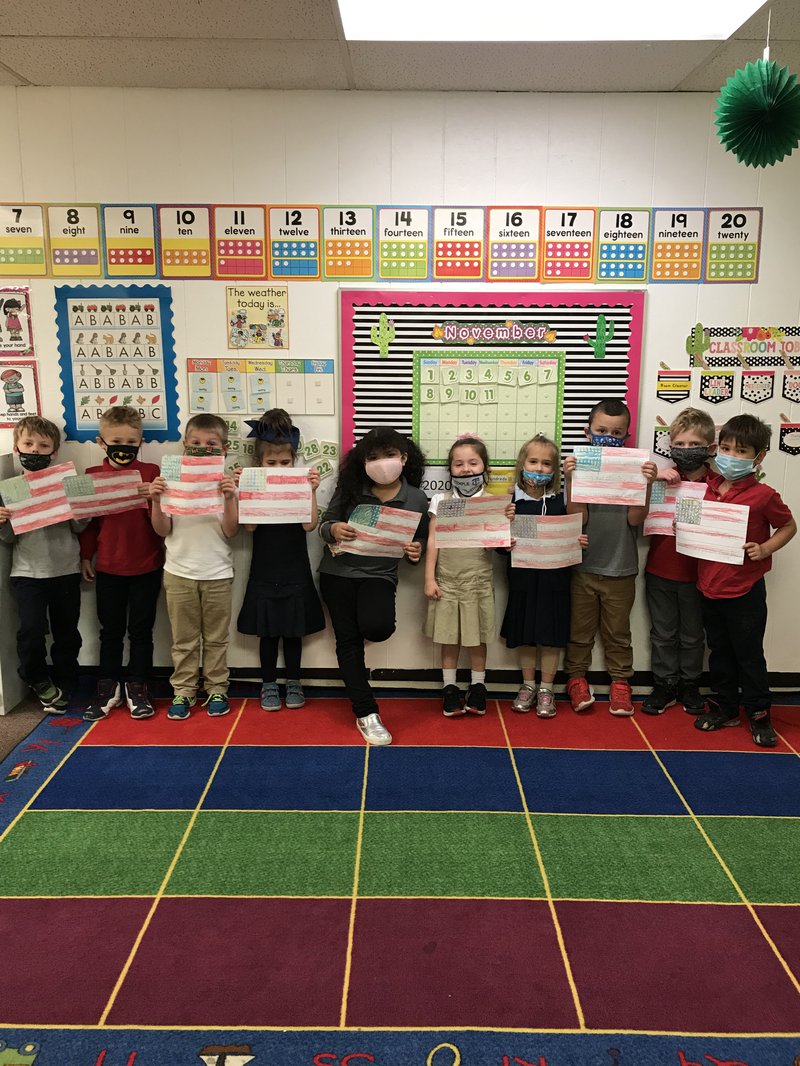 Elementary Art Veterans Day Activity: 
The Lower Level Elementary had the opportunity to say 'Thank You' to our veterans by creating a wind sock. We are so grateful to all our servicemen and servicewomen for their dedication and sacrifice for our country.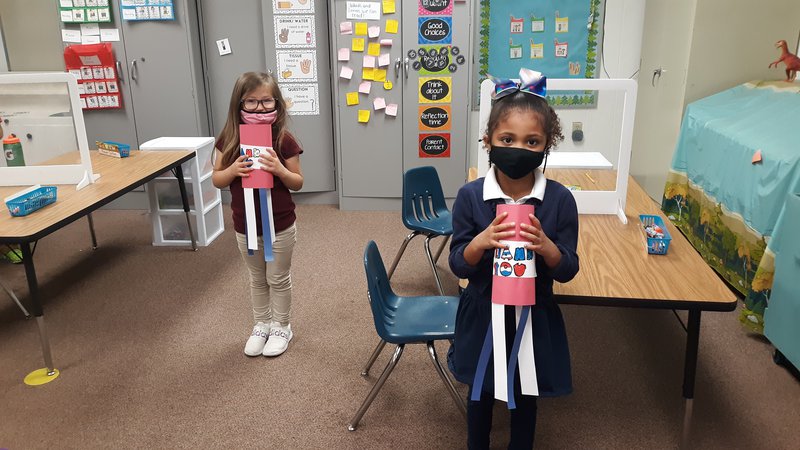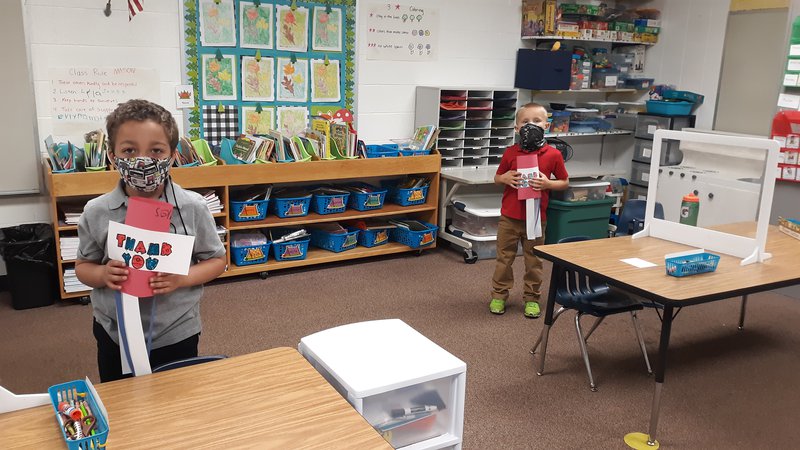 Harvest Market and Pulled Pork Fundraiser:
TCS will be hosting a Flea Market Craft Fair and Pulled Pork Dinner Fundraiser on Sat., Nov. 14th from 10:00 A.M. - 3:00 P.M.  The fundraiser will benefit Temple Christian School's Junior and Senior classes. Pulled Pork meals that were purchased in advance may be picked up at TCS on Nov. 14th from 11:00 A.M. - 3:00 P.M.  A limited amount of additional meals will be available for purchase during these same hours.  No dine-in area will be available this year.  All attendees are required to wear masks. Thank you.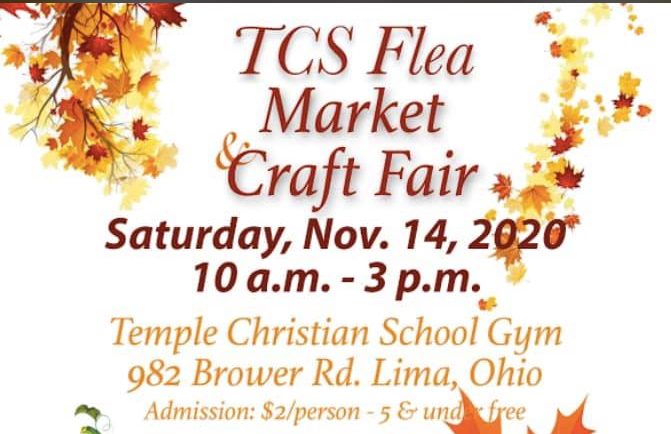 Toys for Tots:  
TCS is once again a collection site for Toys for Tots.  We have a collection box near the elementary office.  If you would like to donate, please bring a new unwrapped toy by Dec. 4, 2020.  Boxes will be collected the week of Dec. 7, 2020.  Thank you!  
Picture Retakes: 
Lifetouch will be here December 1, 2020 for retakes.  
Yearbook:
Don't miss this deal for early orders on the 2021 TCS Yearbook! Order your yearbook by Friday, November 20th (before Thanksgiving break) for only $40.00 and name personalization for $5.00 and you will receive 4 FREE ICONS on your front cover. That's a $12 value for free. Return the completed form along with cash or check to Mrs. Searcy or turn it in at either office. You can also order online at www.jostens.com.
Dress Code Reminders: 
Two quick reminders regarding TCS dress code. Shorts are only permitted in August, September, October, April, and May.  So students may not wear shorts during the winter months.  Also, black shirts are not part of the TCS dress code. Students may wear navy, white, gray, light blue, and red or burgundy shirts. Thank you.
Important Dates:
Nov. 18   Witness Wear
Nov. 23   Early Release  1:00 - Parent/Teacher Conferences 
Nov. 23   Parent/Teacher Conferences  1:30-8:00 P.M.
Nov. 24   No School - Thanksgiving Break Begins
Nov. 30   School Resumes
Dec. 2     Witness Wear
Lunch Menu for the Week of Nov. 16
Monday       Chicken Strips, Hot Pretzel, Veggies w/Ranch  
Tuesday         Pizza  $1.00/Slice
Wednesday   Barbecue Riblet, Cookie, Veggies w/Ranch
Thursday       Hot Dog, Tater Tots, Fruit
Friday           Pizza  $1.00/Slice