Hello TCS families. Let's all take some time over the next few days to thank the Lord for His blessings in our lives. Here are a few news items that we wanted to share with you. Happy Thanksgiving everyone!
Psalm 100:4-5 says, "Enter into His gates with thanksgiving, and into His courts with praise: be thankful unto Him, and bless His name. For the Lord is good; His mercy is everlasting; and His truth endureth to all generations".
Early Dismissal: 
There will be an early dismissal on Monday Nov. 22nd at 1:00 P.M. for Parent Teacher Conferences.
No School: 
There will be no school Tuesday-Friday (Nov.23-27) for Thanksgiving Break.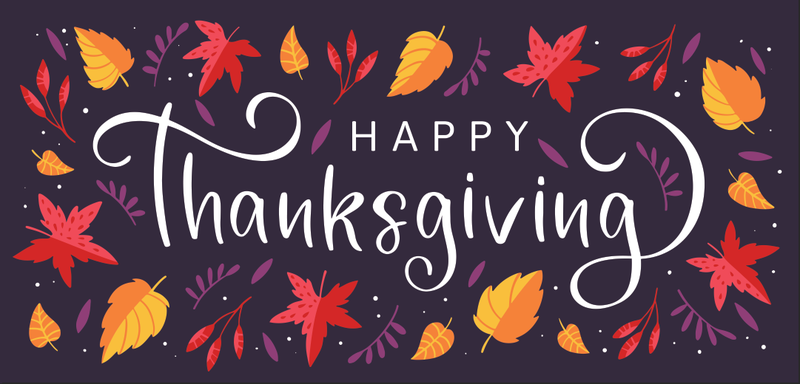 Parent/Teacher Conferences:  
TCS will be holding Parent/Teacher Conferences on Monday Nov. 22nd from 1:30 – 8:00 P.M.  Elementary conferences are being scheduled by teachers; middle school and high school conferences may be scheduled by contacting the high school office. Middle school and high school parents should contact the office by 3:30 P.M. Friday, Nov. 19th to schedule conferences.
TCS Harvest Market Craft Fair Report:
On Sat. Nov. 13th, TCS hosted its annual TCS Craft Fair. Juniors and Seniors were able to raise $2,300 for their junior/senior banquet and senior trip. Thank you to all who bought chicken dinners and visited the craft fair. 
OSU/Michigan Dress Down Day:  
TCS will be having a OSU/Michigan dress down day this coming Monday, Nov. 22nd.  
Basketball Opening Weekend: 
The TCS boy's high school basketball teams will open at home Thanksgiving weekend. We would love to have a big crowd to support the guys as they open their season!  There are student themes for each home game.
Friday Night Nov. 26      
Home Game vs. Lehman Catholic 6:00 P.M. - White Out Night
Saturday Night Nov. 27  
Home Game vs. Continental 6:00 P.M. - Hawaiian Night
Elementary Chapel:
The high school chapel team ministered to the elementary students today. The high school team's theme this week was "When God says move, we need to MOVE...quickly". They taught students how God blesses us when we obey, and how He wants us to obey right away. They used a football illustration to demonstrate God's protection in our lives, and each elementary class sang our Bible verse (Proverbs 3:5-6) in a different musical genre. 
Elementary Thanksgiving Feasts:
The elementary students continued the tradition of having Thanksgiving feasts in their classrooms today. Students enjoyed delicious turkey, mashed potatoes, green beans, and all the fixings. We appreciate the parents who donated dessert items and those who volunteered in the classrooms to make it all happen. We have so much to be grateful for, and we are blessed to be able to celebrate God's goodness in our lives.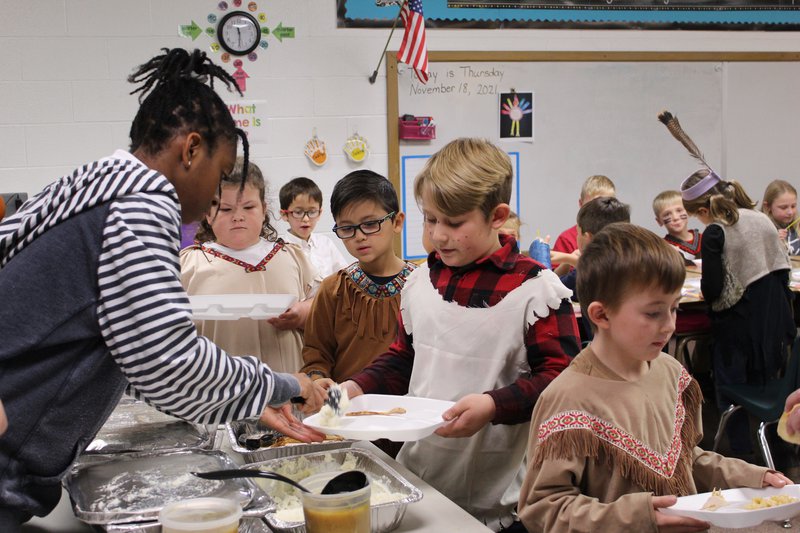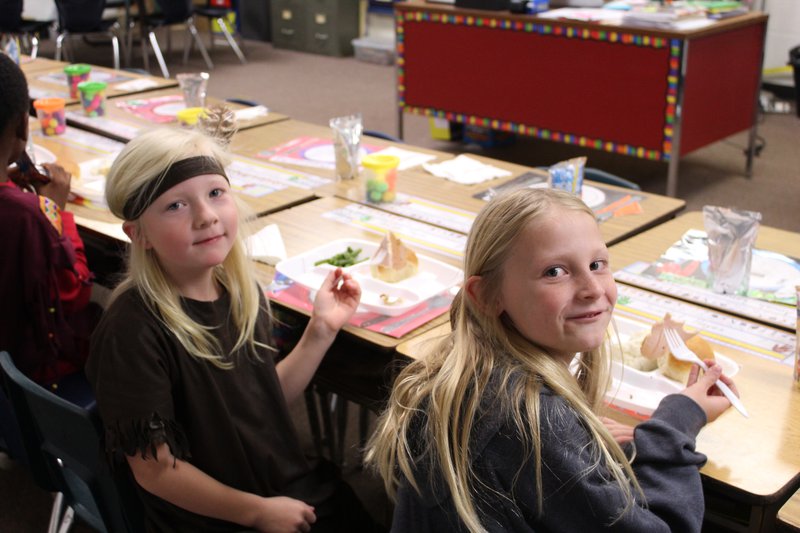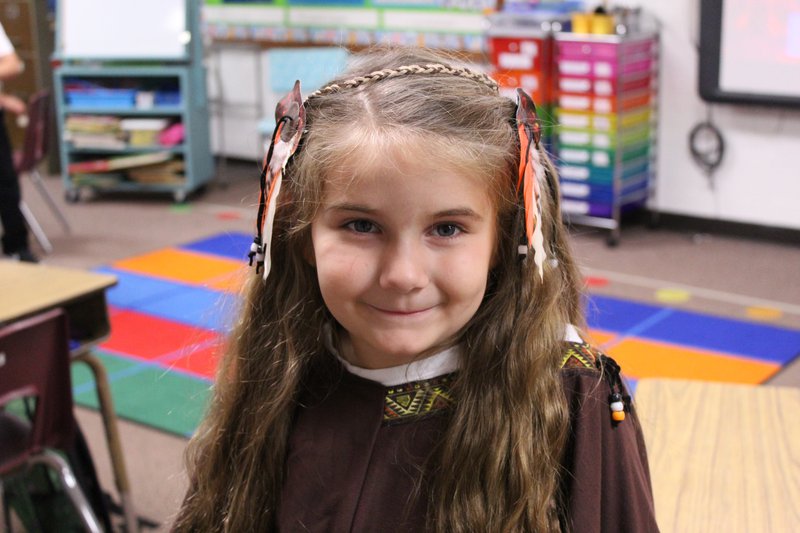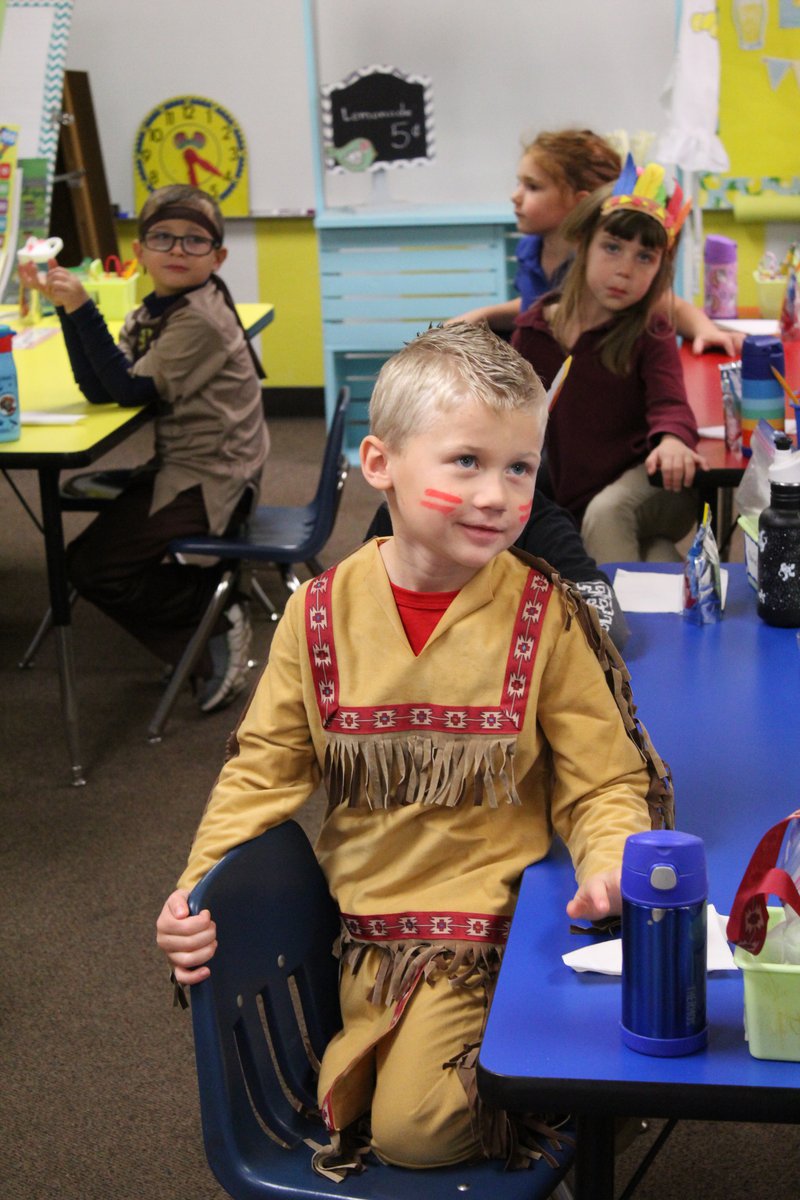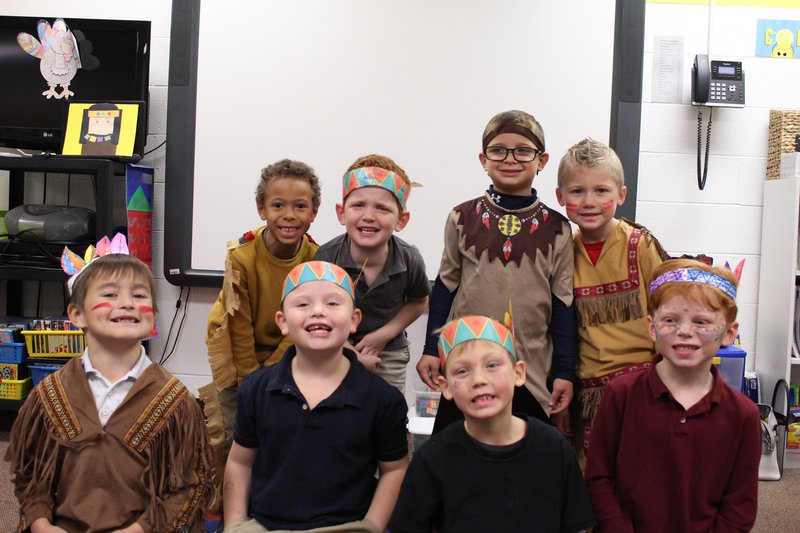 High School Math Activities:
The Precalculus class enjoyed a friendly competition to review for their upcoming test. They are currently learning polynomial modeling. The Geometry class experimented with triangle congruence - modeled with straws and yarn.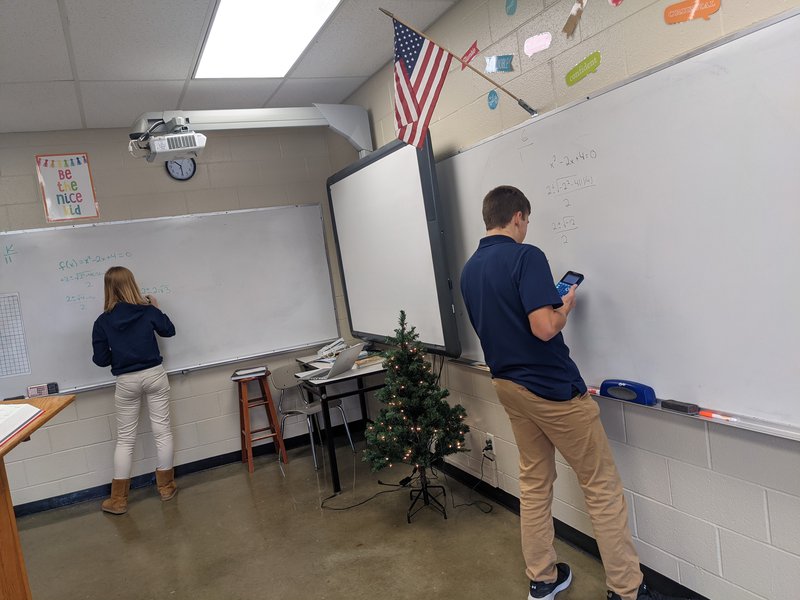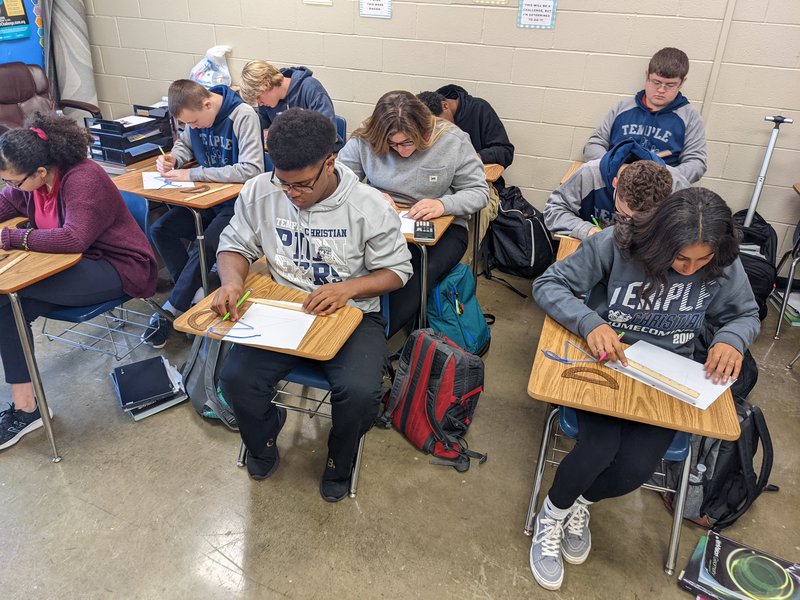 NHS/SG Service Project:
Temple Christian National Honor Society and Student Government students volunteered at the West Ohio Food Bank's monthly distribution event in Lima on Wednesday. Students enjoyed their time loading food into vehicles with a smile, and they helped NW Ohio in a big way by being the hands and feet of Jesus to those in need. They served over 400 families. We are very proud of our students!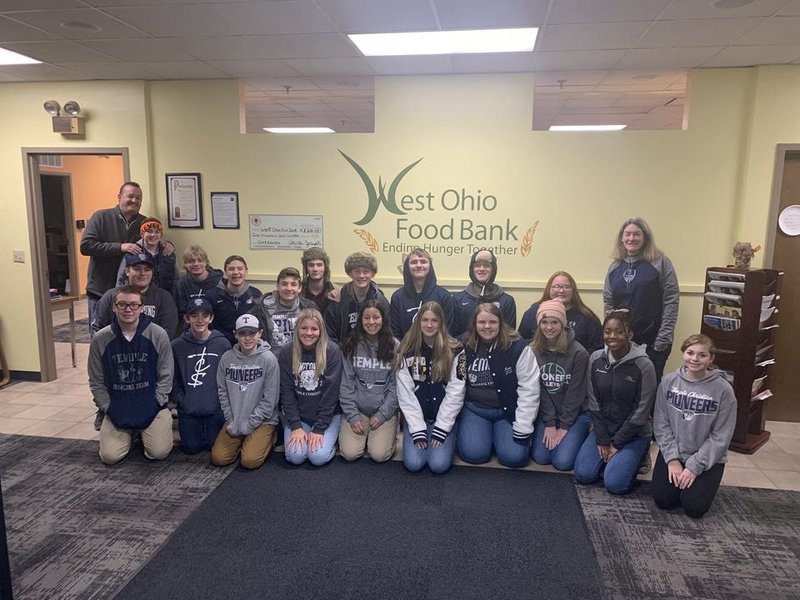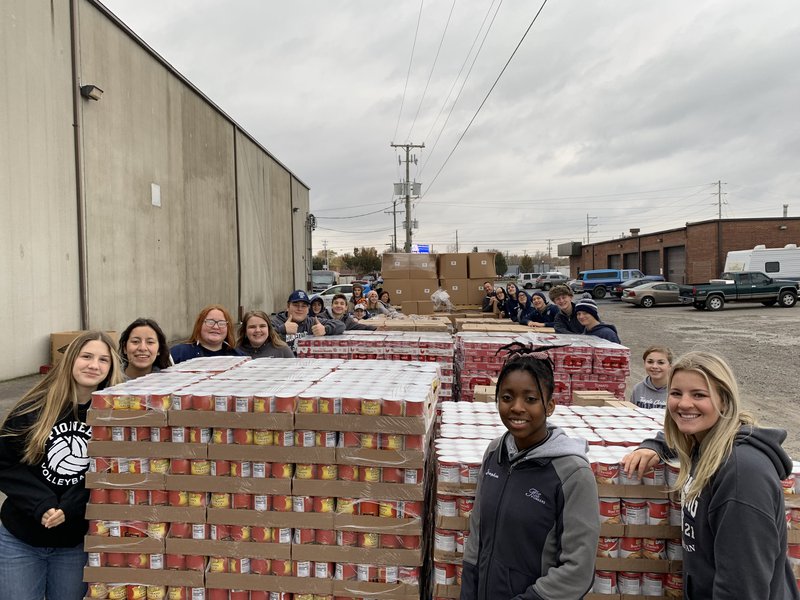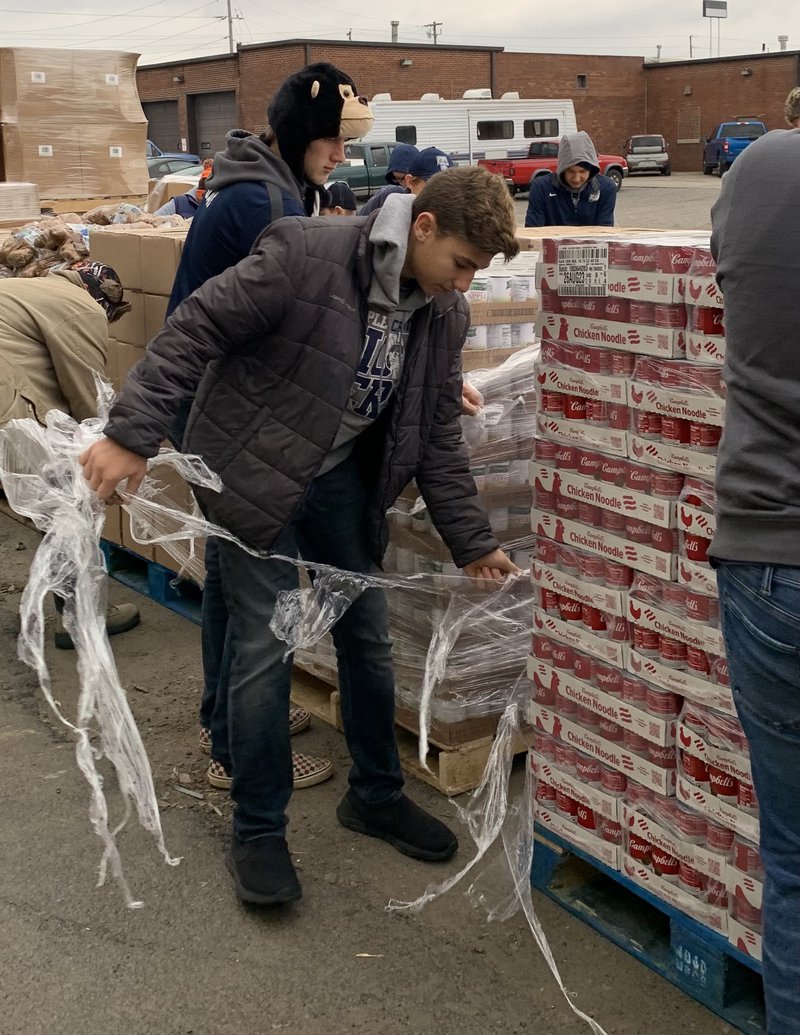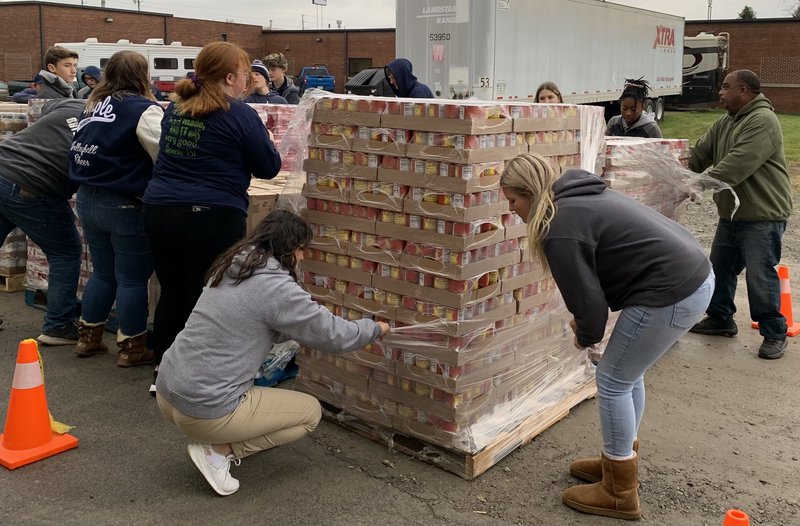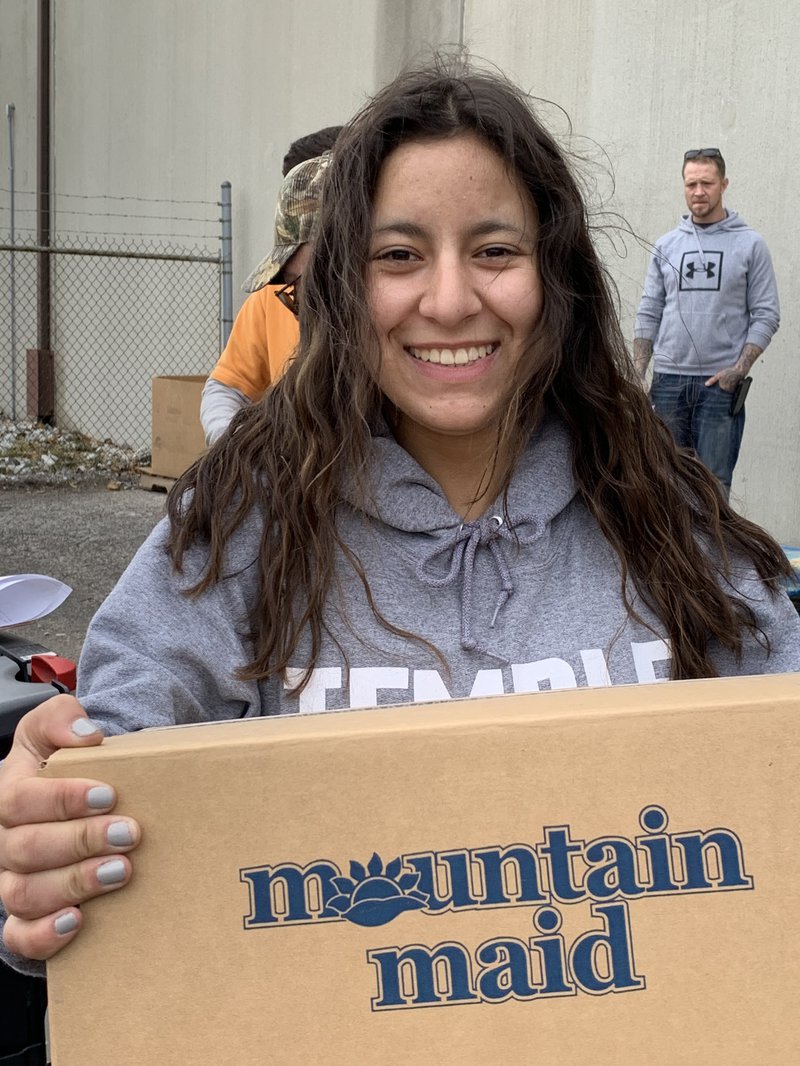 Student Government Service Project:
TCS student government organized a pink themed dress down day last month to assist the Mercy Health Foundation with their breast cancer research. Senior student government representatives were able to present the foundation with a $350 check. Great job students!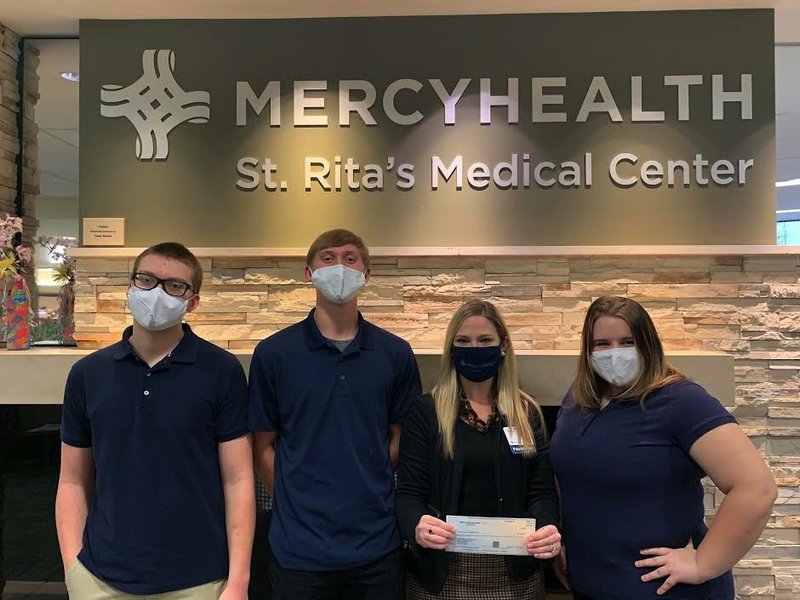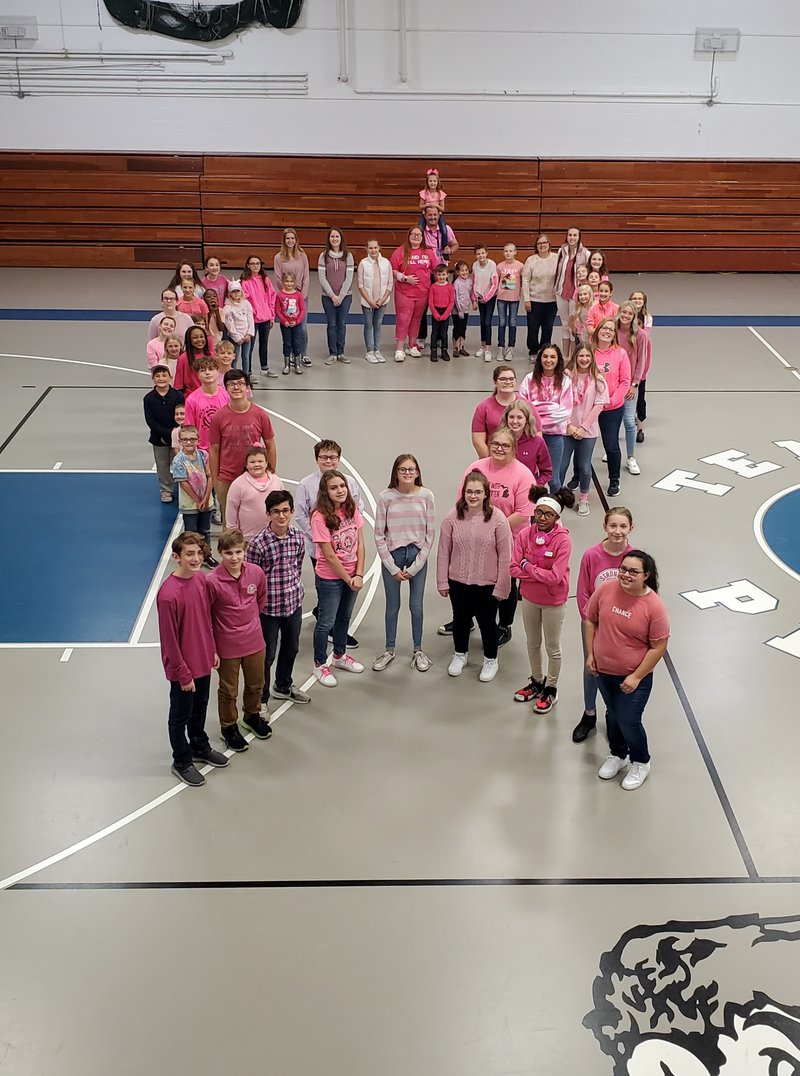 Toys for Tots: 
We have a Toys for Tots box in the high school building. TCS families will have the opportunity to donate until the week of December 13th.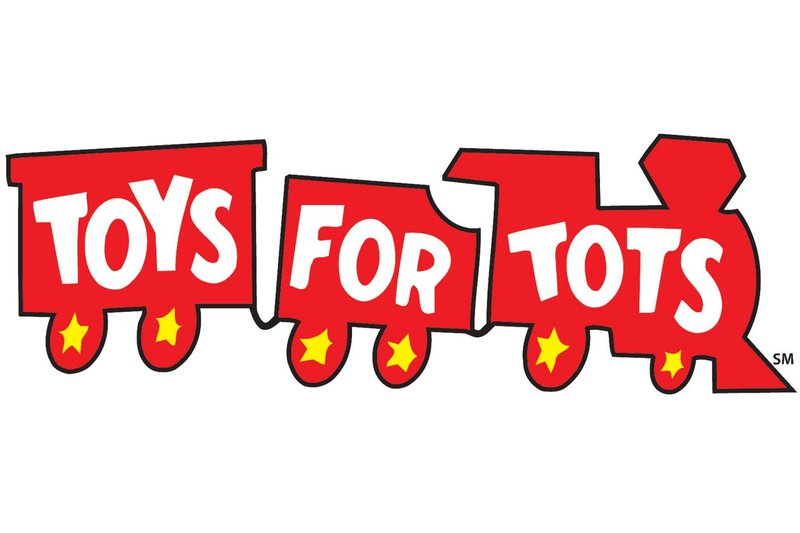 Elementary Christmas Program:
The elementary Christmas Program will be held on Tuesday, Dec. 7th at 6:30 P.M. in the LBT auditorium.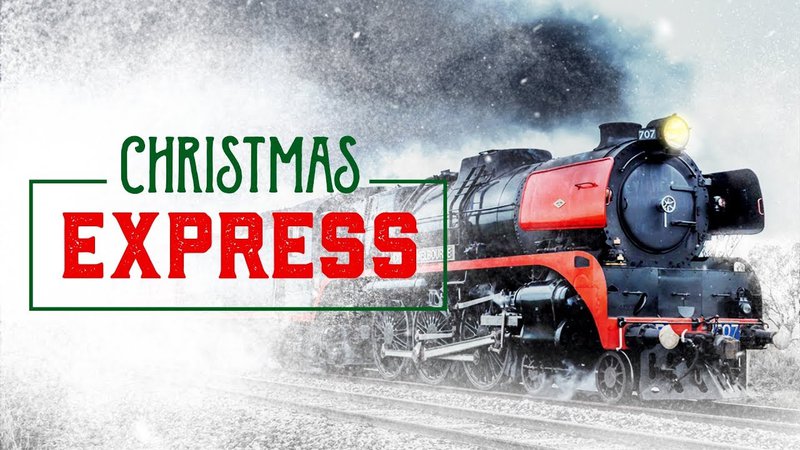 MS/HS Christmas Program: 
The middle school/high school Christmas music concert will be held on Thursday, Dec. 16th at 7:00 P.M. in the LBT auditorium.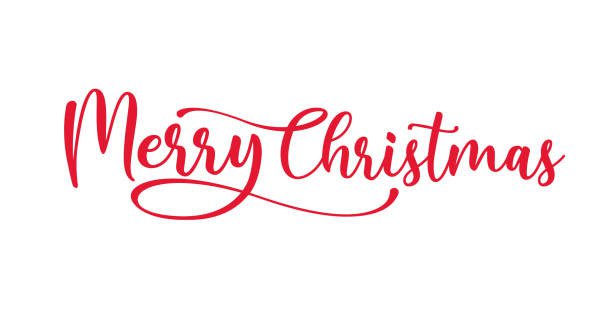 Athletic Events:
Fri. Nov. 26   Varsity/JV Boys Basketball at Home vs. Lehman Catholic @ 6:00 P.M.
Sat. Nov. 27      Varsity/JV Boys Basketball at Home vs. Continental @ 5:00 P.M.
Mon. Nov. 29    J.H. Boys and Girls at Home vs. Elgin @ 5:30 (boys) and 6:30 (girls)
Thurs. Dec. 2    J.H. Boys at Ohio Eagles @ 5:30 P.M.
Sat. Dec. 4         Varsity/JV Boys at Arlington @ 5:00 P.M.
Important Dates:
Nov. 22   Early Dismissal for Parent-Teacher Conferences  1:00 P.M.
Nov. 22   Parent-Teacher Conferences  1:30 P.M. - 8:00 P.M.
Nov. 23   Thanksgiving Break Begins
Nov. 29   School Resumes
Dec. 1     Witness Wear Day
Dec. 3     2nd Quarter Midterm
Dec. 7     2nd Quarter Midterm Reports Go Home
Dec. 7     Elementary Christmas Program  6:30 P.M.  (LBT auditorium)
Lunch Menu for the Week of Nov. 22, 2021
Monday         Chicken Strips, Hot Pretzel, Fruit
Tuesday -Friday      No School
Lunch Menu for the Week of Nov. 29, 2021
Monday          Sloppy Joe Sandwich, Tater Tots, Fruit
Tuesday         Pizza  $1.00/Slice
Wednesday    Mini Corn Dogs, Ice Cream Sandwich, Veggies w/Ranch
Thursday       Salisbury Steak, Scalloped potatoes, Fruit
Friday           Pizza  $1.00/Slice