Psalm 23: 1-6 The LORD is my shepherd, I lack nothing. He makes me lie down in green pastures, He leads me beside quiet waters, He refreshes my soul. He guides me along the right paths for His name's sake. Even though I walk through the darkest valley, I will fear no evil, for You are with me; Your rod and your staff, they comfort me. You prepare a table before me in the presence of my enemies. You anoint my head with oil; my cup overflows. Surely Your goodness and love will follow me all the days of my life, and I will dwell in the house of the LORD forever.
Hello TCS families. We trust you have had a good week. Here are a few news items that we wanted to share with you.
Tea Party:
The 8th graders have been reading the novel Johnny Tremain in reading class to correspond with their history chapter on the American Revolution. The students had a tea party this week while learning about the Boston Tea Party. They sampled different flavors of tea from Twinings, a company that has been in business for over 300 years!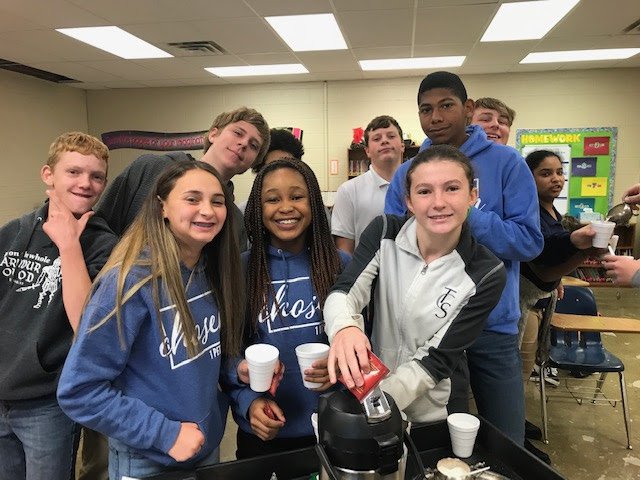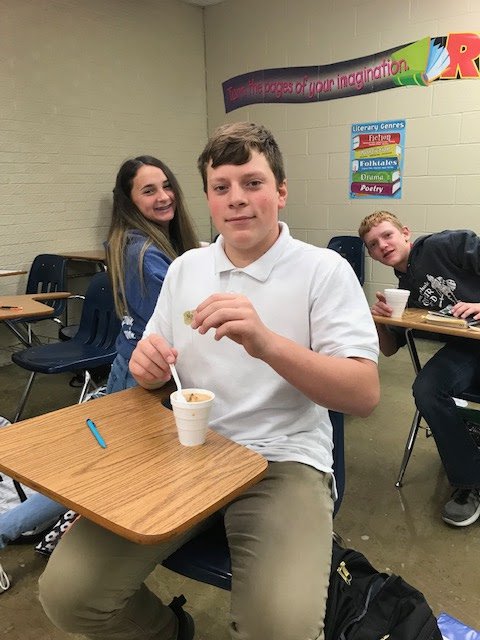 6th Grade Project:
Students in 6th grade science class have been studying trees. Each student adopted a tree in their yard to become an expert on and report to the class.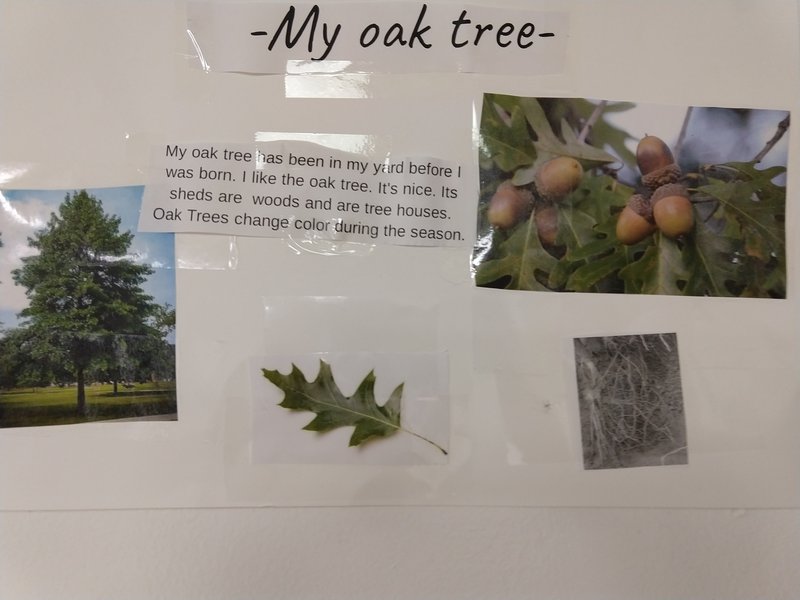 Math 7 Celebration:
7th grade math students earned their first cereal party of the year by achieving 5 A's on the Chapter 2 test. They were excited about having a break from class for a few minutes and enjoying lots of sugary cereal.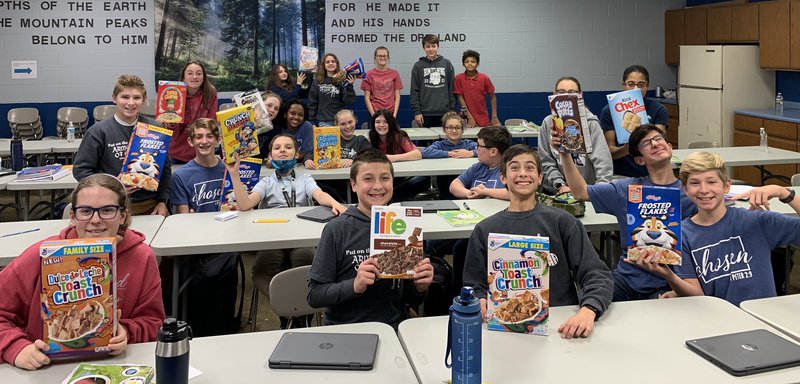 Physical Science Class Experiment:
The Physical Science class experimented with surface tension in a lab activity on Wednesday. In this activity, they saw how soap decreases the surface tension of water by putting water droplets on top of a penny with and without soap.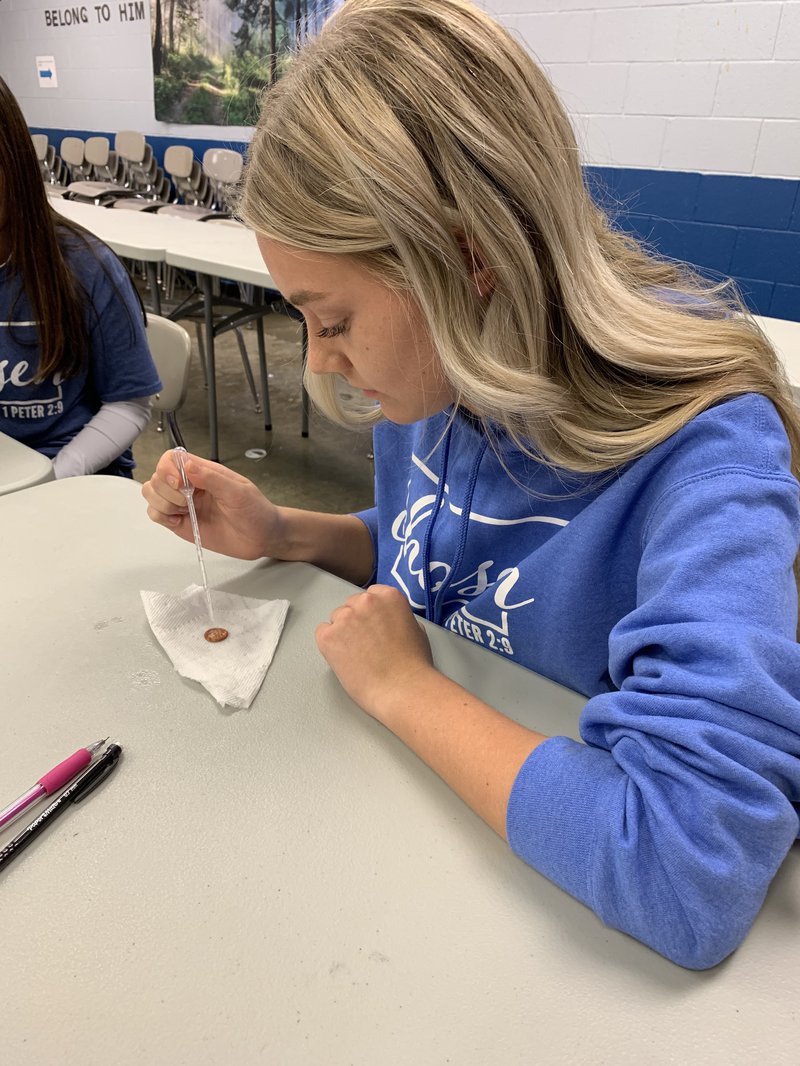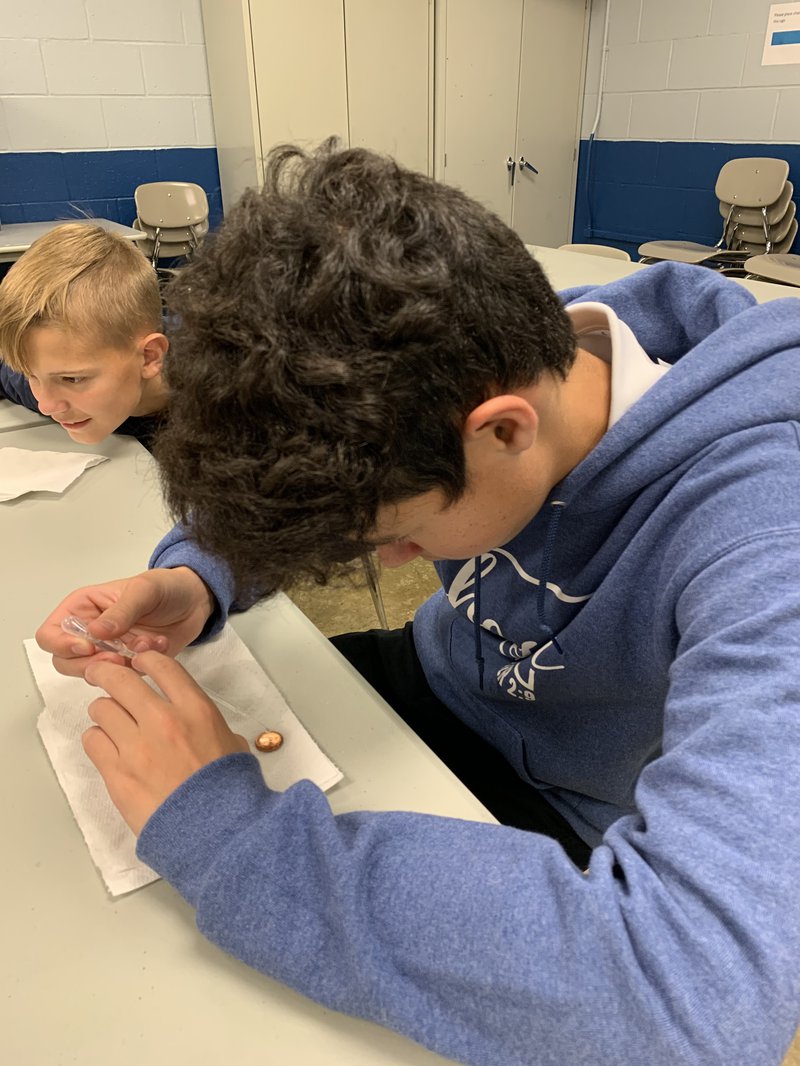 NHS Service Project: 
This week, the NHS students helped Union Chapel with their Operation Christmas Child boxing project and tear down.  The students had a great time filling a box with gifts for their chosen gender and age. A gospel message and a prayer accompanies each of these boxes to their God-intended recipient.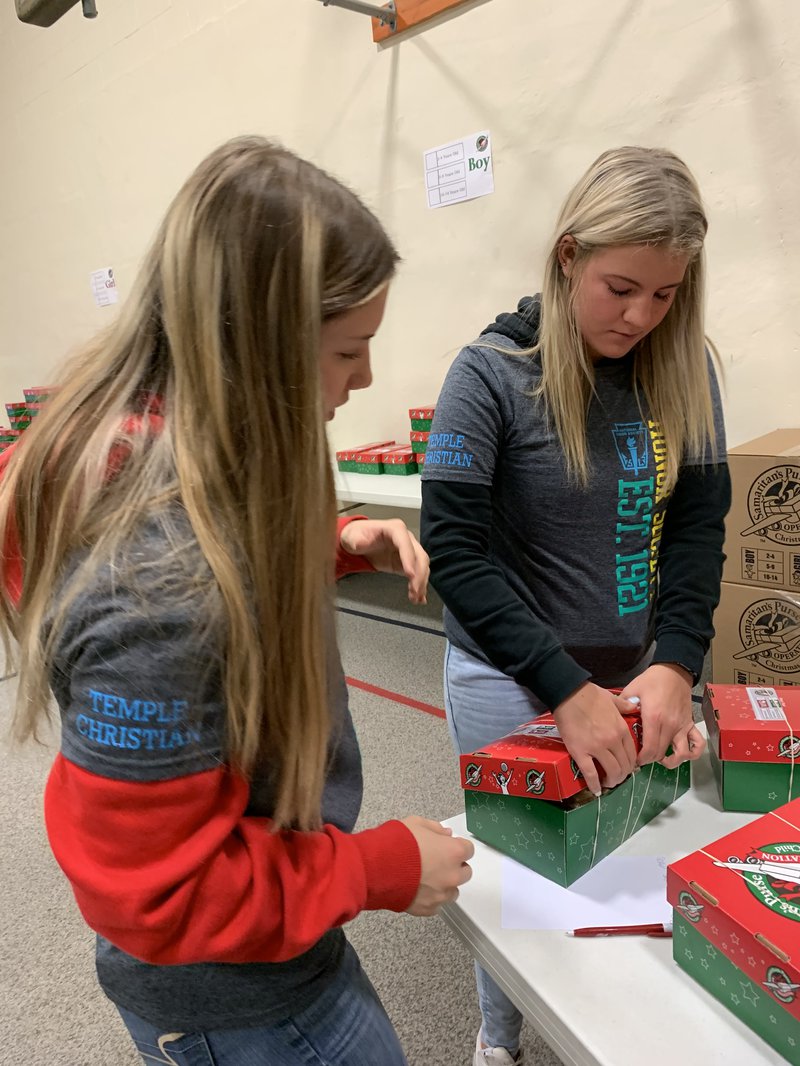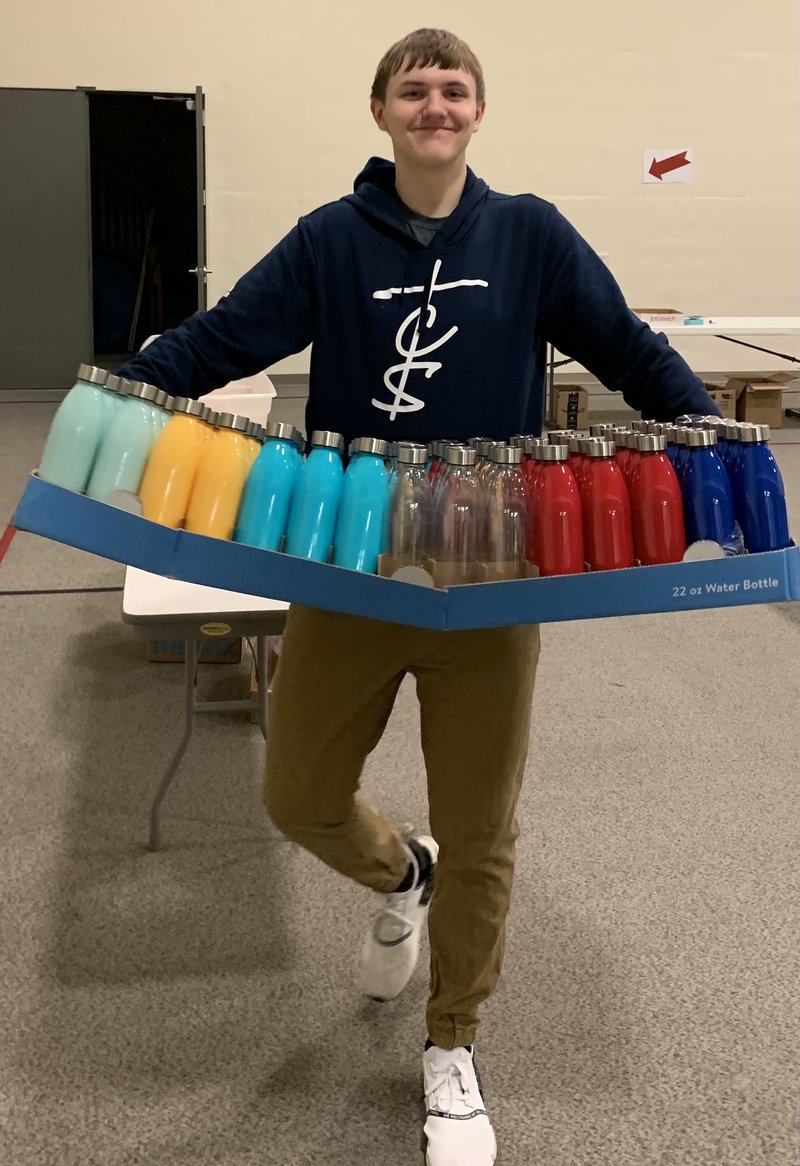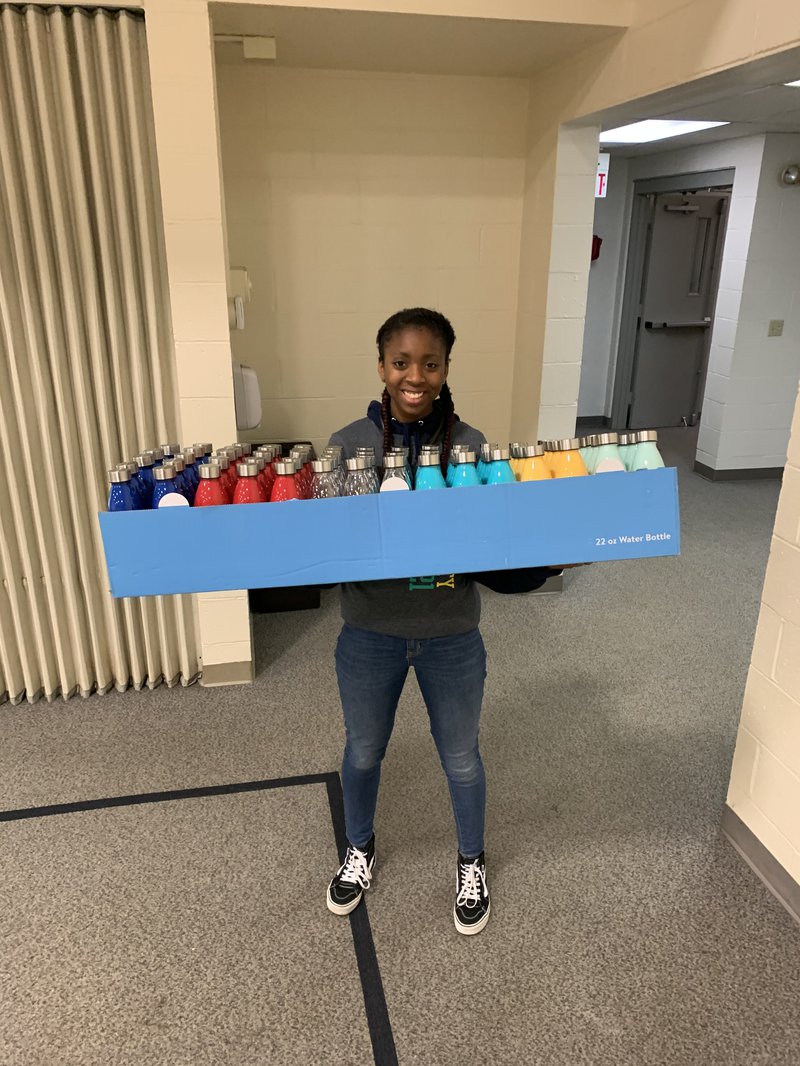 New Staff Articles:
Please see the links below for articles on new TCS staff.  The articles were written by our high school Communication class. Click on the Staff Member to view the article!
Veterans' Day Program:
TCS will be hosting its annual Veterans' Day Program on Nov. 11th in the LBT auditorium from 2:00-2:45 P.M.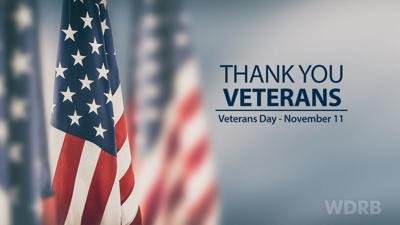 TCS Harvest Market Craft Fair and Chicken Dinners:
TCS will host its annual TCS Craft Fair on Sat. Nov. 13th, in the gymnasium from 10 A.M.-3:00 P.M.  Chicken Dinners by Fat Kid BBQ will be available for from 11:00 A.M.-1:00 P.M..  The proceeds from the chicken dinners will go to the TCS Junior and Senior classes. Chicken Dinners include one quarter chicken, green beans, homemade mac-and-cheese, roll, and desert. Tickets are $10.00. Tickets must be purchased by Nov. 5th. You may purchase tickets from a TCS junior/senior or call 419-236-3499 or email callahanj@tcpioneers.org.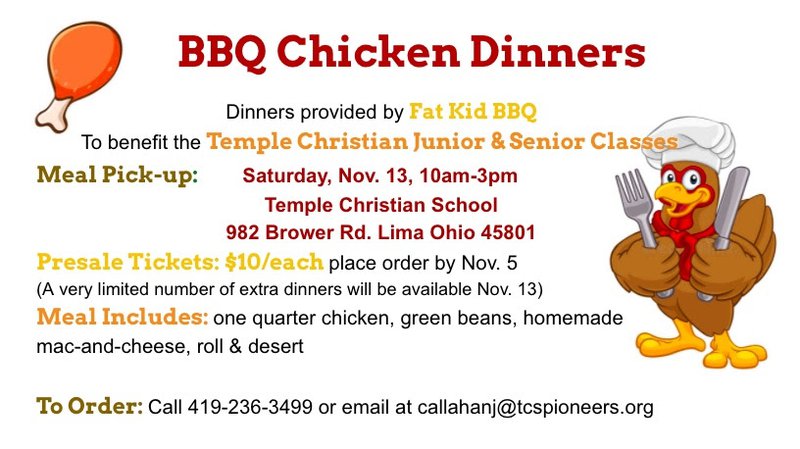 Lunch Announcement: 
TCS is experiencing the same challenges as other schools in obtaining various food items for its lunch menu. There may be a few occasions where we will need to substitute for the items we have listed on our lunch menu. We will do our best to keep the substitutions similar to what was originally listed on the menu. 
Basketball Season Tickets:
Season tickets are available for JH Boys and Girls Basketball and for Varsity/JV Boys Basketball in the high school office. Stop in or call 419-227-1644 for more details. Sale ends November 12th.
Important Dates:
Nov. 5     1st Quarter Grade Cards Sent Home
Nov. 9     OHSAA JH/HS Mandatory Winter Sports Meeting 6:00 P.M.
Nov. 10   Witness Wear Day
Nov. 11   Veterans' Day Program 2:00 P.M. (LBT auditorium)
Nov. 17   Witness Wear
Nov. 18   School Picture Re-Takes
Nov. 19   Elementary Thanksgiving Celebration
Nov. 22   Early Dismissal for Parent-Teacher Conferences  1:00 P.M.
Nov. 22   Parent-Teacher Conferences  1:30 P.M. - 8:00 P.M.
Nov. 23   Thanksgiving Break Begins
Nov. 29   School Resumes
Lunch Menu for the Week of Nov. 8, 2021
Monday          Enchilada, Rice, Fruit
Tuesday         Pizza  $1.00/Slice
Wednesday    Shredded Chicken Sandwich, Pudding, Veggies w/Ranch
Thursday        BBQ Riblet, Cookie, Veggies w/Ranch
Friday           Pizza  $1.00/Slice