Hello TCS families. We trust you have had a good week. Here are a few news items that we wanted to share with you.
2 Timothy 3:16-17: All scripture is given by inspiration of God, and is profitable for doctrine, for reproof, for correction, for instruction in righteousness: That the man of God may be perfect, thoroughly furnished unto all good works.
Homecoming:
The 2021 TCS Homecoming is this weekend! Please plan to join us on Friday night and Saturday as we enjoy another year of Homecoming events. 
Witness Wear Days Expanding To Once Per Week: 
TCS students will now be able to wear their Witness Wear items each Wednesday, rather than every other week.  Students may continue to wear old Witness Wear items or TCS colors until new Witness Wear items arrive. 
Lunch Orders:
 If any families are having difficulty with ordering lunch or adding money to their student's account, please contact the school.  Families will receive an email when the family account is less than $5.00.  Since unforeseen circumstances do come up,  we allow a student to charge up to two meals.  Please check your lunch account frequently.
K4 Activity:
The K4 class enjoyed making alphabet soup this week to review the letters A through F.  They had to sound out the word, listen for the beginning sound, and then drop it in the correct soup can. They had fun, and all did a great job!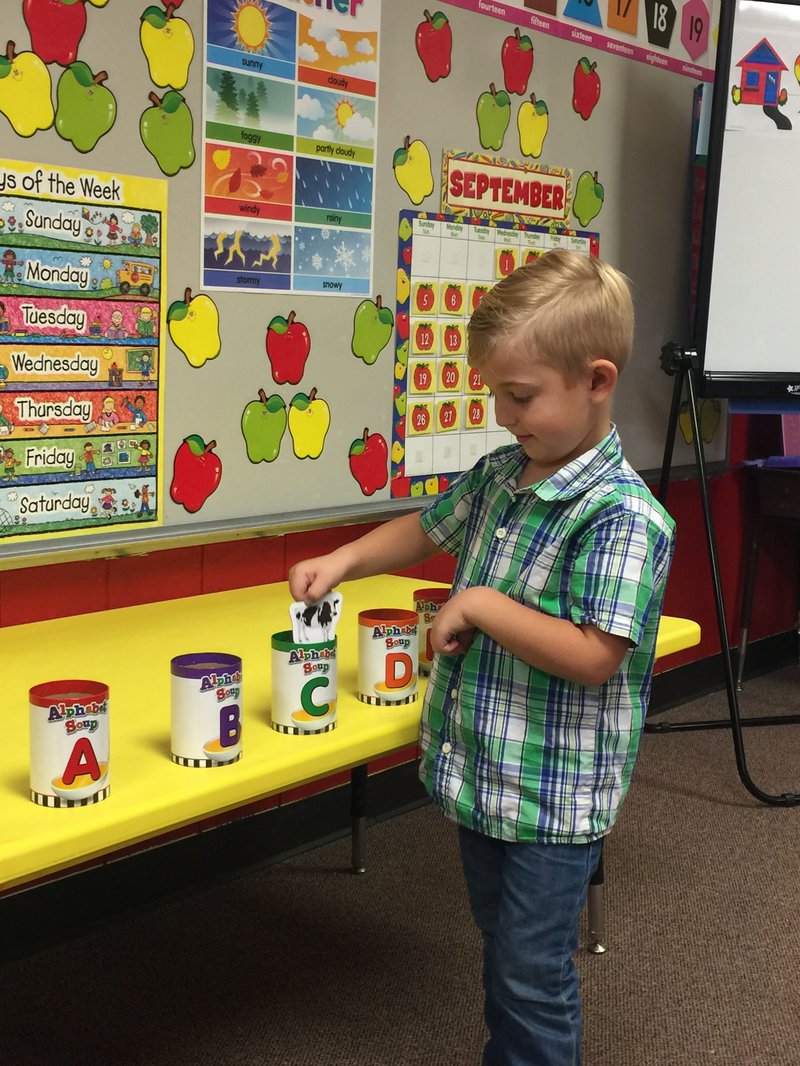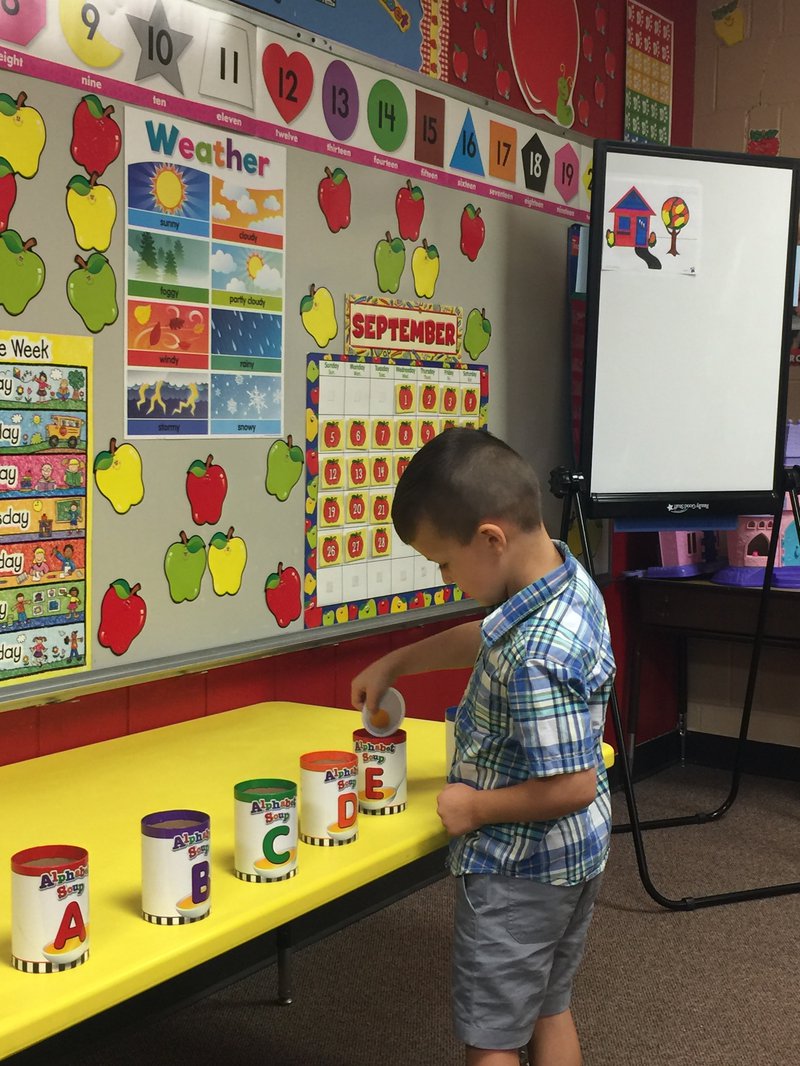 8th Science Activity: 
The 8th grade science class acted out the multi-faceted nitrogen cycle. Some of the parts were the raindrops carrying the nitrates to the soil, the nitrifying bacteria converting decomposed animals to nitrates, nitrogen being added to soil with fertilizer, and the denitrifying bacteria converting unused nitrates back into the atmosphere.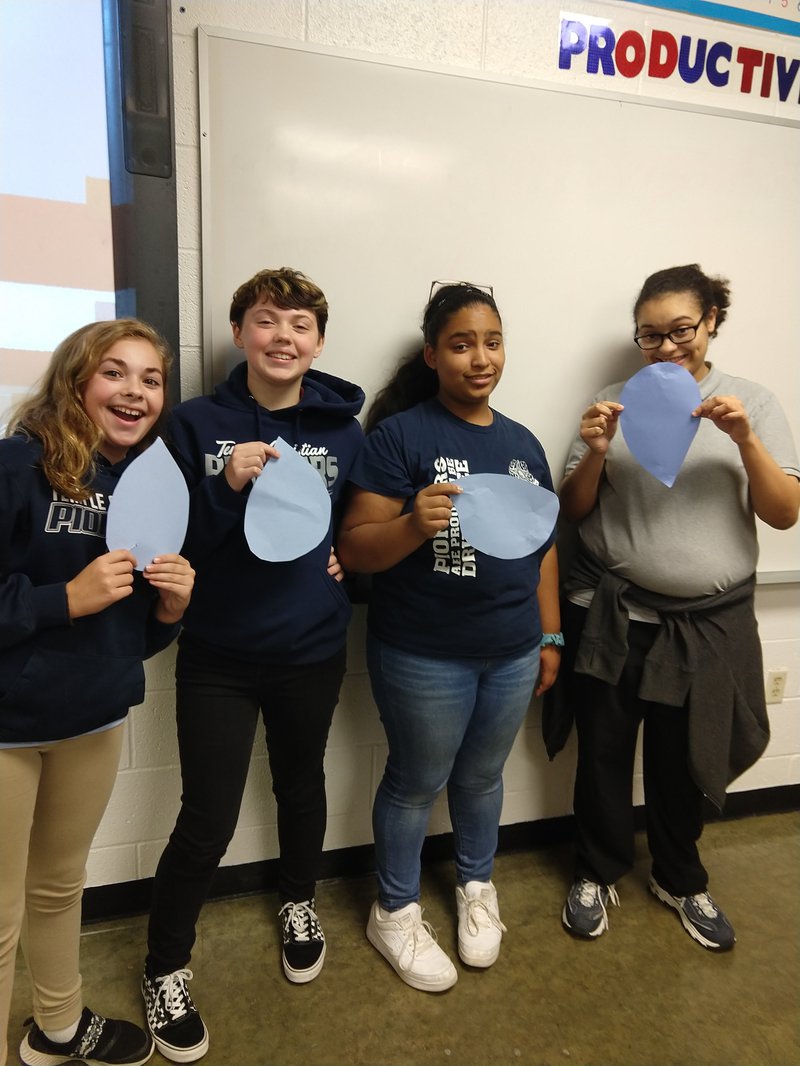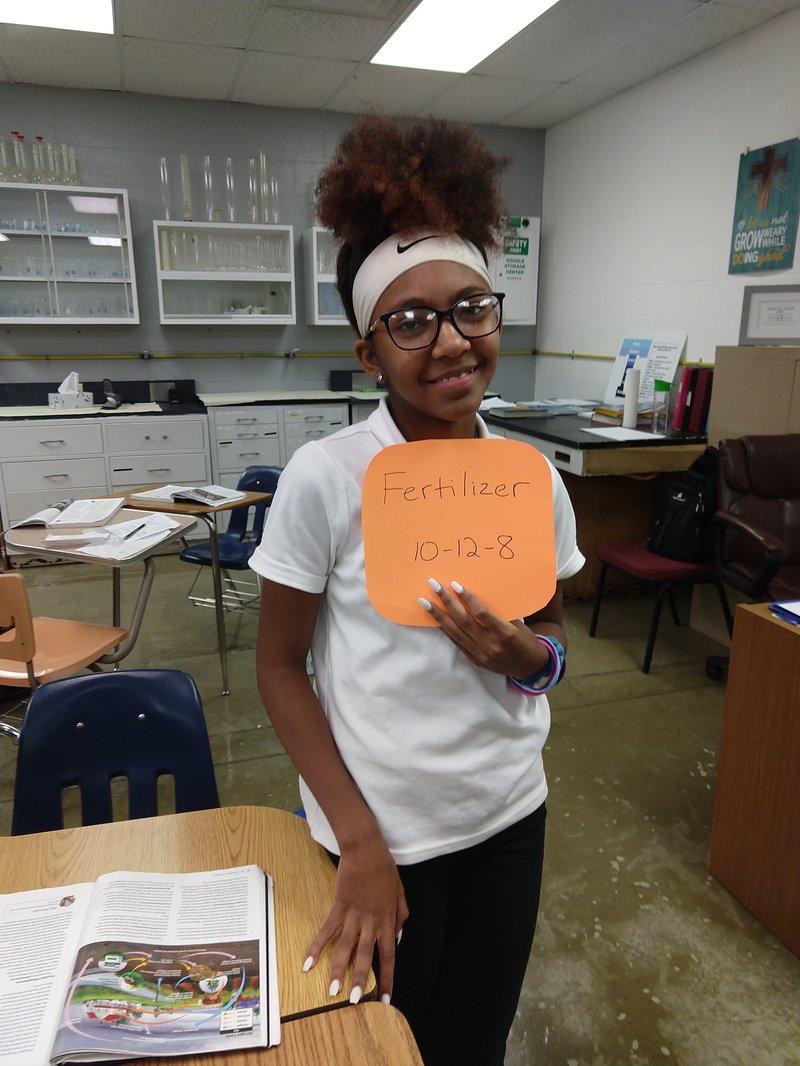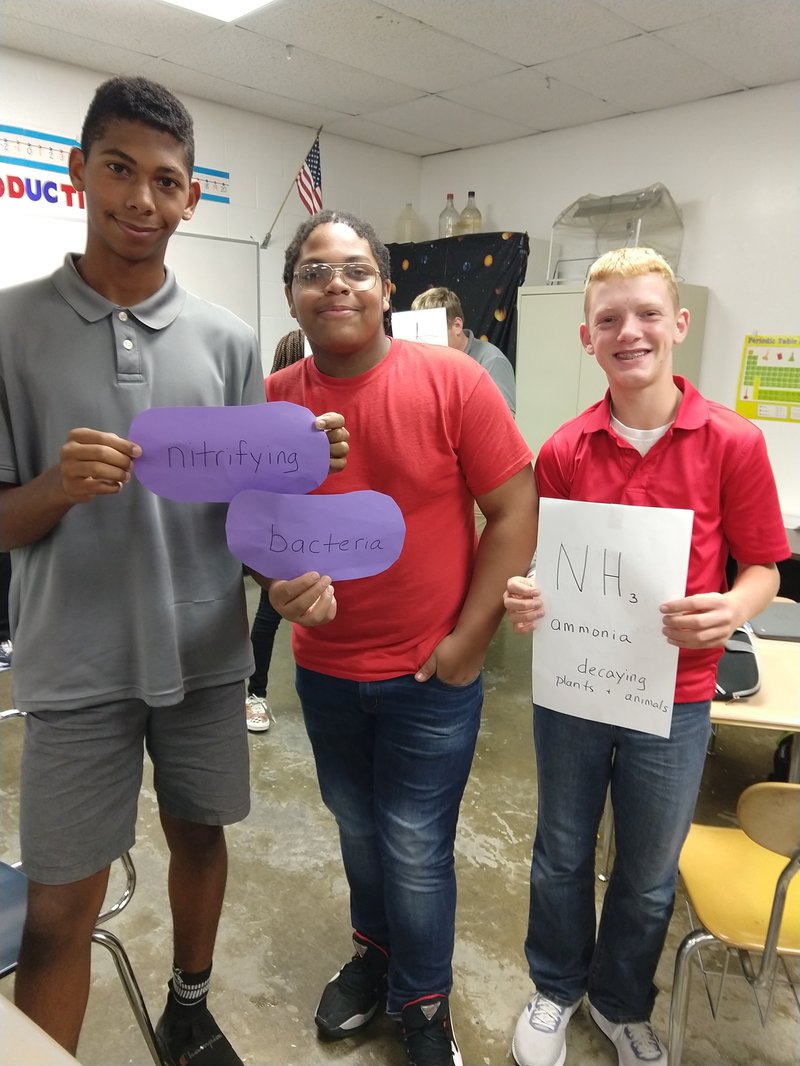 Butterfly Encounter:
The middle school students enjoyed watching the life cycle of two monarch butterflies in recent weeks. Big Stan and Little Fran joined Mrs. Helser's classroom as caterpillars, munching on milkweed. Students were able to observe the metamorphosis from a chrysalis to a butterfly and enjoy the wonder of God's creation!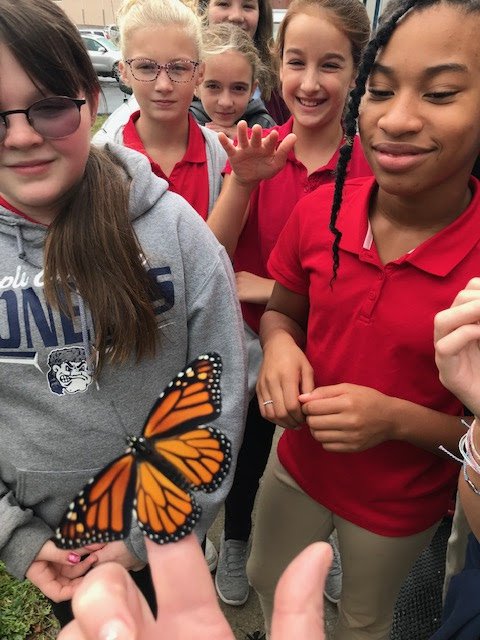 High School Volleyball Team:
The TCS volleyball team won the Cory Rawson Invitational Tournament last weekend.  The team is currently 18-3 and tied for first place in the NWCC.  Congratulations girls!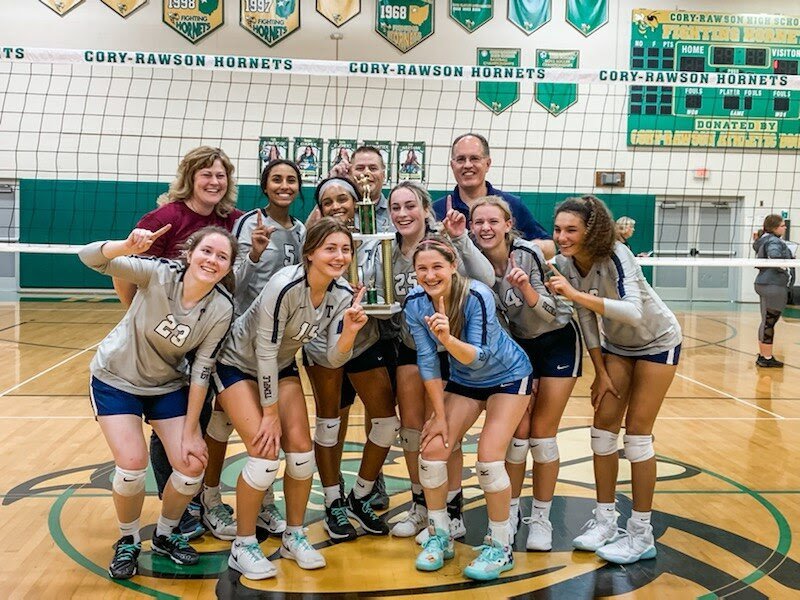 Next Week's Sports Events:
Sat. Oct. 2       Varsity Soccer HOME vs. Bath @ 1:00 P.M.  (Homecoming)
Mon. Oct. 4       Varsity/JV VB at Spencerville @ 5:30 P.M.
Mon.Oct. 4       JH VB at Perry @ 6:00 P.M.
Tues. Oct. 5     JH VB at HOME vs. USV @ 6:00 P.M.
Thurs. Oct. 7    Varsity/JV VB at Perry @ 5:30 P.M.
Thurs. Oct. 7    Varsity Soccer at Fairlawn @ 5:00 P.M.
Sat. Oct. 9         Varsity Soccer at Lincolnview @ 1:00 P.M.
Sat. Oct. 9         JH VB Tournament Game  (TBD)
Important Dates:
Oct. 1-2           Homecoming 2021
Oct. 6              Witness Wear
Oct. 7              School Picture Day
Oct. 11             No School - Columbus Day
Oct. 13           Witness Wear
Oct. 15           Elementary Parents at Lunch
Lunch Menu for the Week of October 4, 2021
Monday         Chicken Nuggets, Mac N' Cheese Bites, Veggies w/Ranch
Tuesday        Pizza  $1.00/Slice
Wednesday    Grilled Cheese, Frosted Cookie,Yogurt Cups
Thursday        Enchilada, Rice, Fruit
Friday           Pizza  $1.00/Slice