Hello TCS families. We trust you have had a good week. Here are a few news items that we wanted to share with you.
Revelation 4:11:  "You are worthy, our Lord and God, to receive glory and honor and power, for you created all things, and by your will they were created and have their being."
Wall of Thanks:  
On a bulletin board in the middle school/high school building, the students and staff are compiling a list of one thousand gifts from the Lord. The current total of 503 gifts listed includes thanking the Lord for His watchcare over us, for giving us wonderful families and friends, and answering prayers.  We're halfway to 1000.  If you're in the building, feel free to add to our wall of thanks!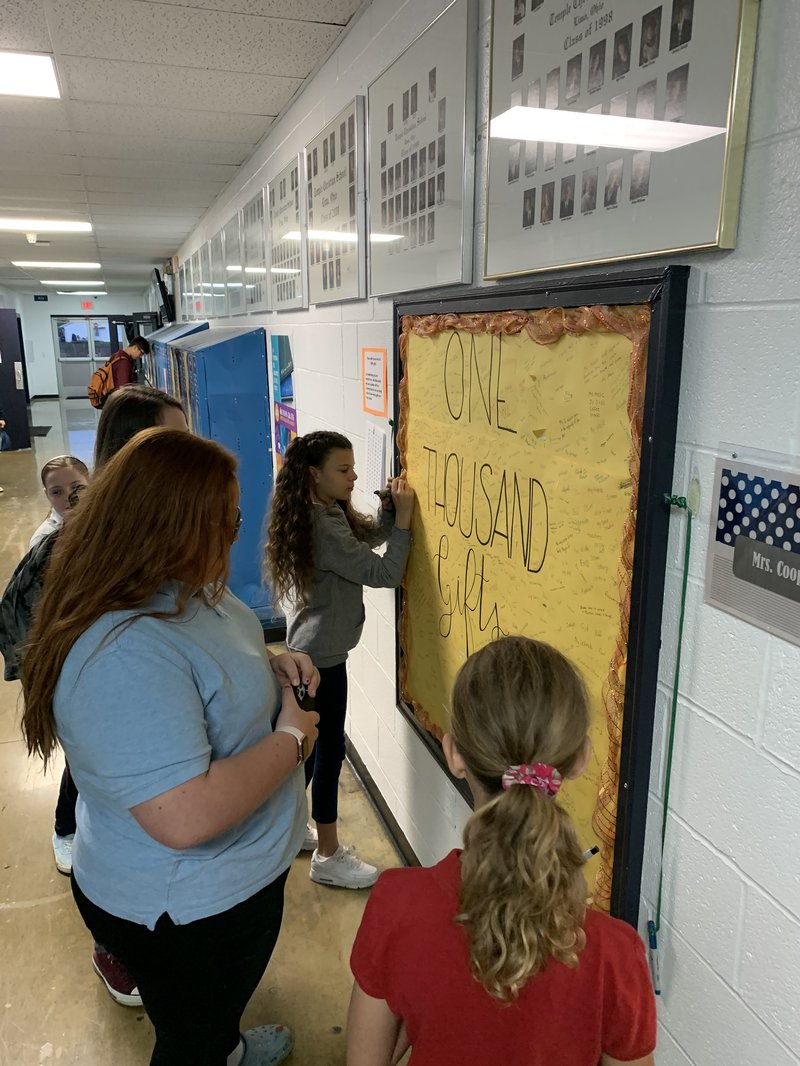 Band/Choir Concert:
We would like to invite you to the Fall Band/Choir Concert for grades 6-12 on Tuesday evening, October 26th at 7:00 P.M. in the Lima Baptist Temple Auditorium. (Grade 5 Band members will not perform this time but will have their debut at the Christmas Concert on December 16th.)
Volleyball Tournament:
The TCS varsity volleyball team will begin tourney play Tuesday Oct. 19th at Kalida @ 6:00 P.M.  The volleyball team is currently 18-4 and finished league co-champs.  Congratulations ladies!
Soccer Tournament: 
The TCS varsity soccer team will begin tourney play Wednesday Oct. 20th at Lima Stadium vs. LCC & 5:30 P.M. Good luck guys!
Note: All Girls and Boys Tournament Tickets are purchased online. Visit our Social media for information or email athletic director at mcpheronbj@tcspioneers.org
7th/8th Field Trip:
The 7th and 8th graders enjoyed a beautiful day on Wednesday while learning about early Ohio history at the Johnston Farm and Indian Agency in Piqua. Students saw first-hand how to spin wool, learned about the Johnston Family, and even took a canal boat ride on the Miami & Erie Canal!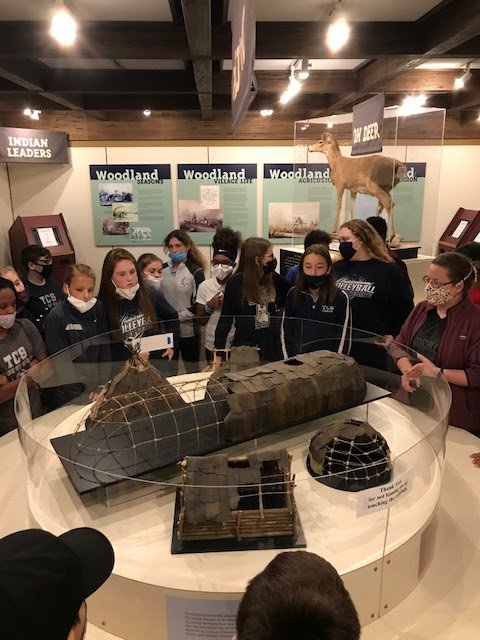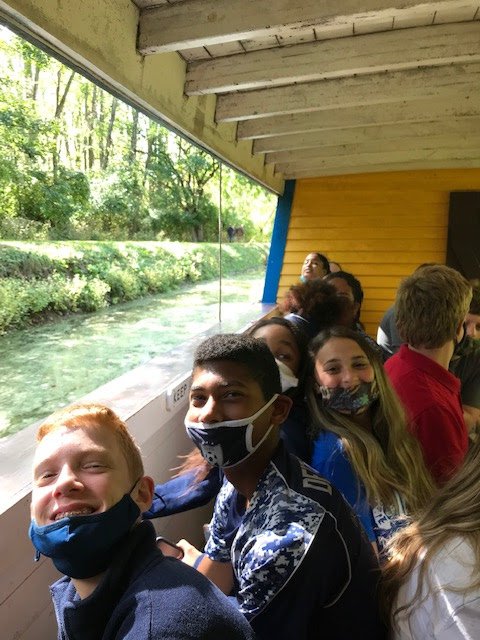 Fire Safety Week: 
The American Township Fire Department visited the TCS elementary this week as an important part of our fire safety week.  Depending on the age group, the firefighters shared some valuable information about their profession. The fifth graders learned about the career of a firefighter and a paramedic. Firefighters spoke to the students about the training it takes to obtain this career, and some of the real life situations they might have to handle if they decide to choose this career path. The younger students really enjoyed seeing the department's ladder truck, ambulance, and fire gear. Thank you ATFD for providing the students with this educational experience!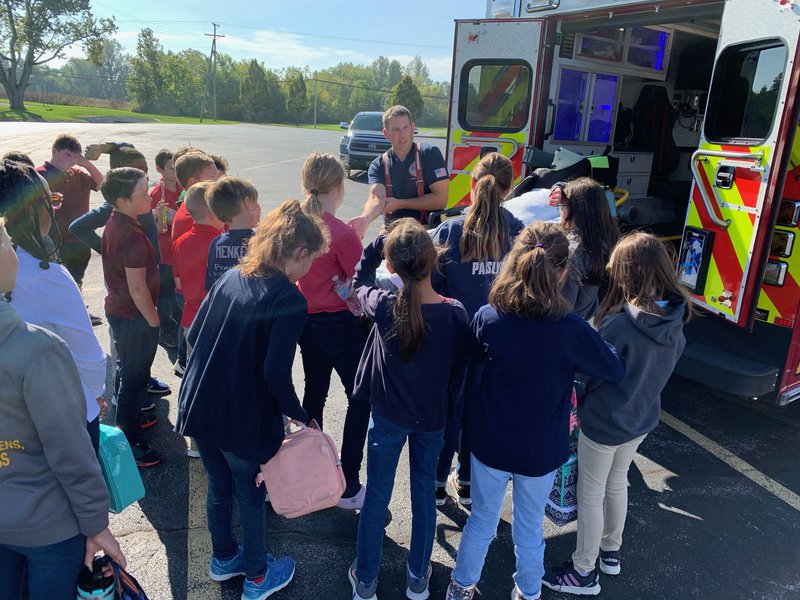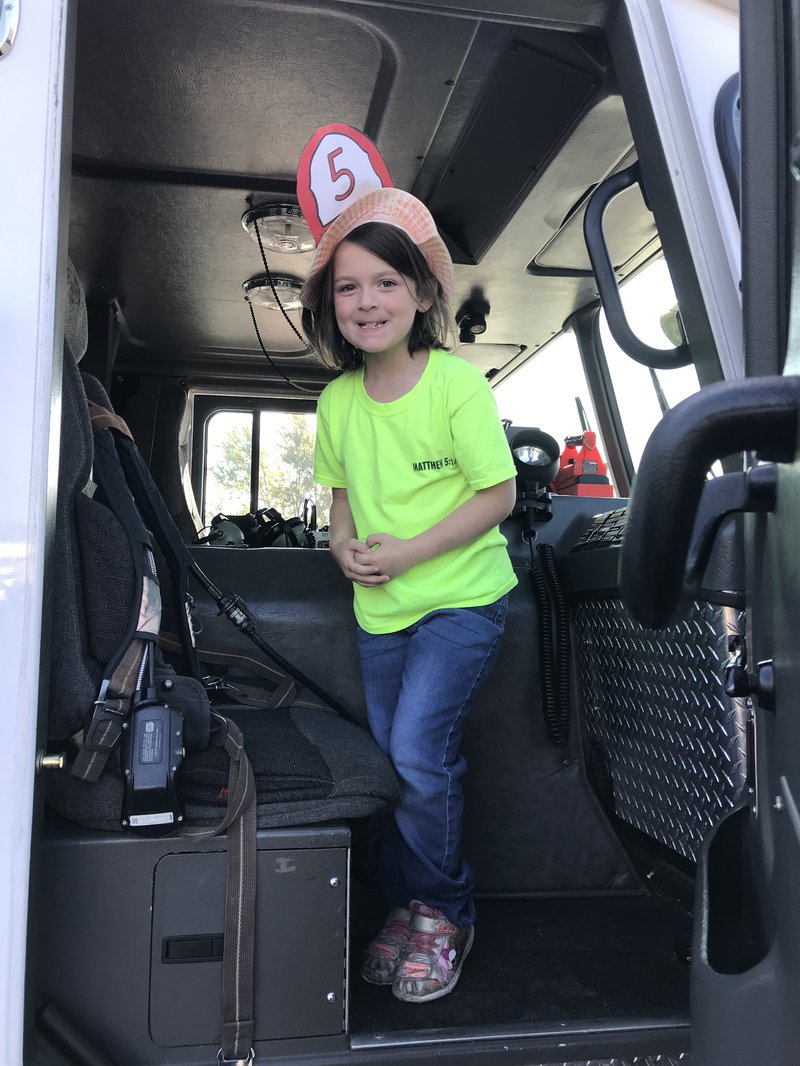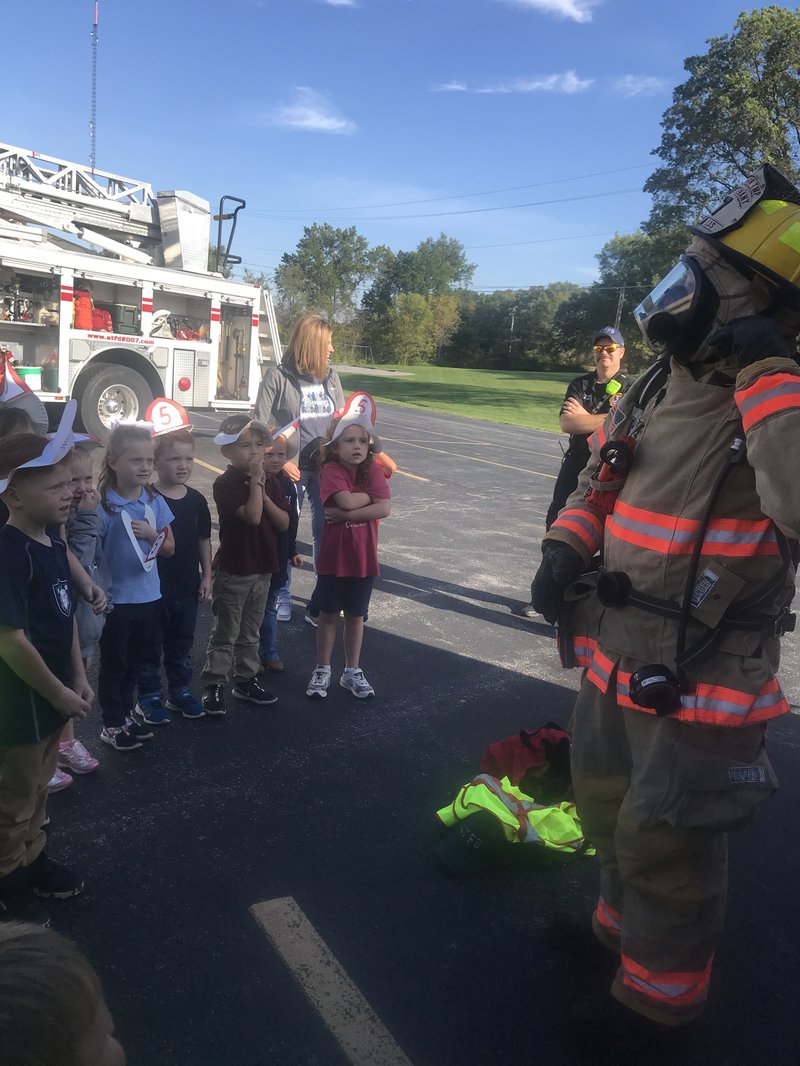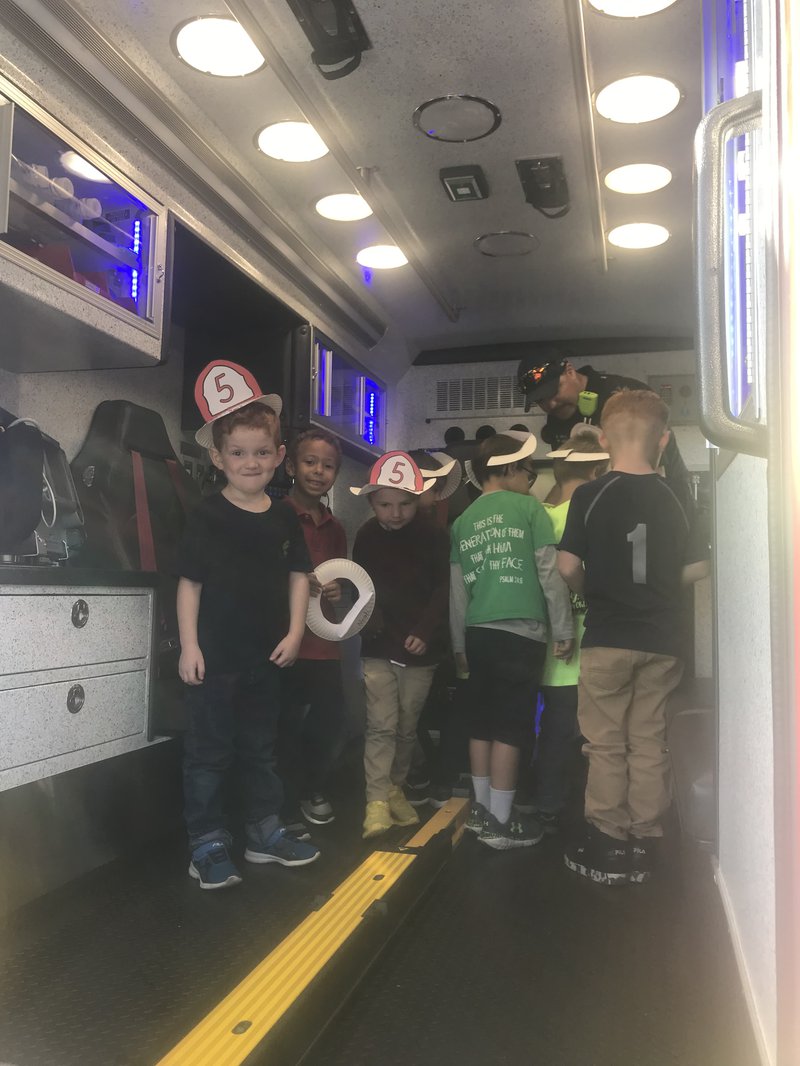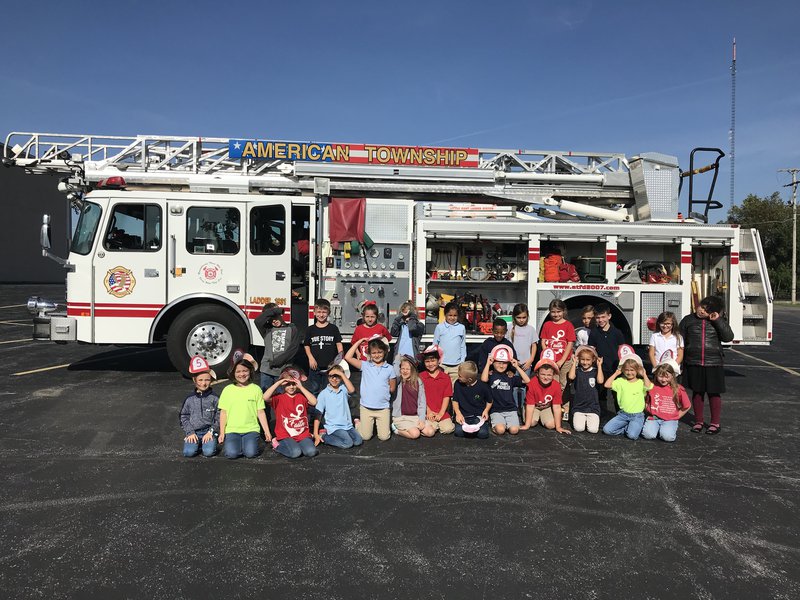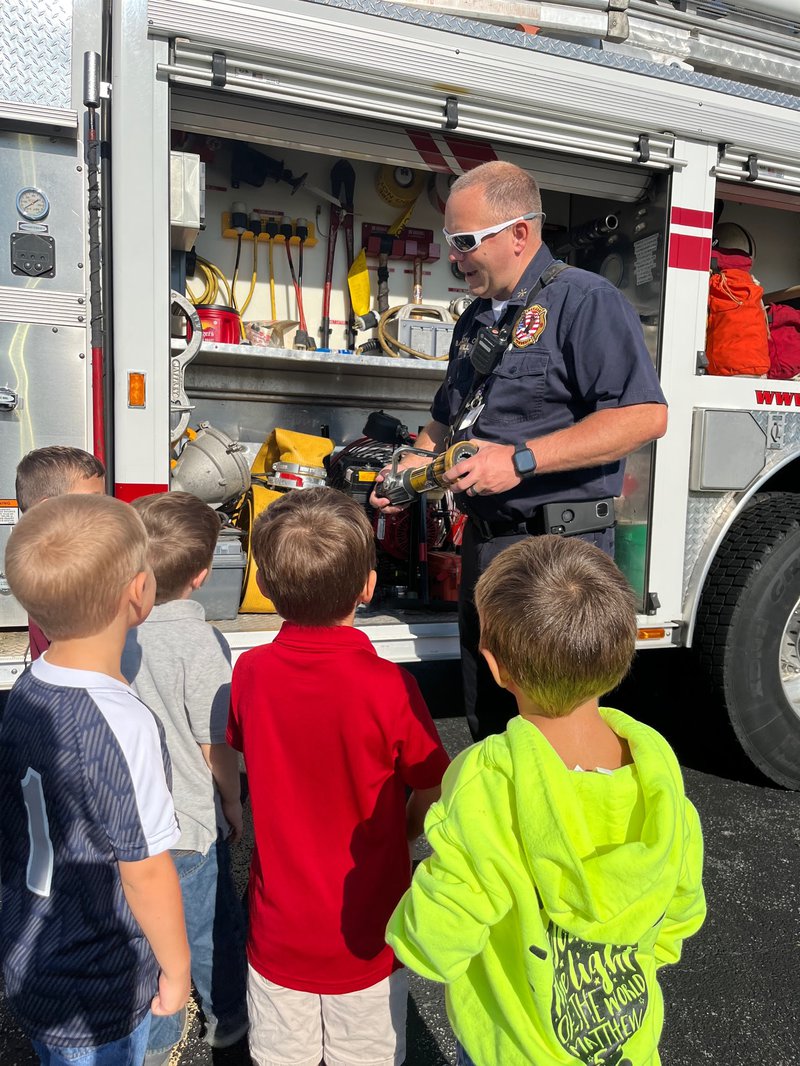 Yearbook Announcement:
Order your TCS 2021-2022 Yearbook! If you order by 10/29/2021 and purchase name personalization, you can get up to four FREE cover icons! Yearbooks are $40.00 and name personalization is $6.50. There are two easy ways to order: (1) Fill out the order form and return it with cash or check (payable to Temple Christian School) to the elementary or high school office or directly to Mrs. Searcy. (2) Order online at www.jostens.com to pay with a credit card. (Be sure to select Lima Temple Christian School.) Contact Mrs. Searcy at searcys@tcspioneers.org if you have questions.
Lost and Found: 
If your child is missing items, please check the Lost and Found basket outside the elementary office. Unclaimed items will be donated to the Neighborhood Relief Thrift Store on 10/22/21.  
Next Week's Sports Events:
Tues. Oct. 19    Varsity VB Tournament at Kalida @ 6:00 P.M.
Wed. Oct. 20    Varsity Soccer Tournament vs. LCC at Lima Stadium @ 5:30 P.M.
Important Dates:
Oct. 18    School Pictures
Oct. 20    Witness Wear
Oct. 26    Fall Band/Choir Concert  (Grades 6-12)
Oct. 28    Early Dismissal - Faculty Development  1:00 P.M.
Oct. 28    National Honor Society Induction Banquet  7:00 P.M.
Oct. 29    End of 1st Quarter    
Lunch Menu for the Week of October 18, 2021
Monday         Chicken Strips, Hot Pretzel, Fruit
Tuesday         Pizza  $1.00/Slice
Wednesday    Mini Corn Dogs, Ice Cream Sandwich, Veggies w/Ranch
Thursday       Breakfast Sandwich, Hash Brown, Fruit
Friday           Pizza  $1.00/Slice