Hello TCS families. We trust you have had a good week. Here are a few news items that we wanted to share with you.
Numbers 6:24-26  "The LORD bless you and keep you; the LORD make His face shine on you and be gracious to you; the LORD turn His face toward you and give you peace."
Lunch Orders:
 If any families are having difficulty with ordering lunch or adding money to their student's account, please contact the school.  Families will receive an email when the family account is less than $5.00.  Since unforeseen circumstances do come up, we allow a student to charge up to two meals.  Please check your lunch account frequently.
School Safety Drill:
Temple Christian School conducts safety drills each year so that our teachers and students can be prepared for an emergency situation where we must lock-down the building and classrooms in order to ensure our children's safety.  We will be conducting a school safety drill on Thursday, October 14th.
Youth Basketball Registration: 
Registration is open for 3rd through 6th grade Girls and Boys Basketball. If you register today (Friday, 10/8) you can still save $5 for early registration. Otherwise registration officially closes on Friday, October 29th. Sign Up Here
Harvest Party: 
The K4 and K5 classes had a harvest party together on Wednesday. We painted pumpkins, read pumpkin books, ate harvest trail mix, and played pumpkin games outside. We had a blast!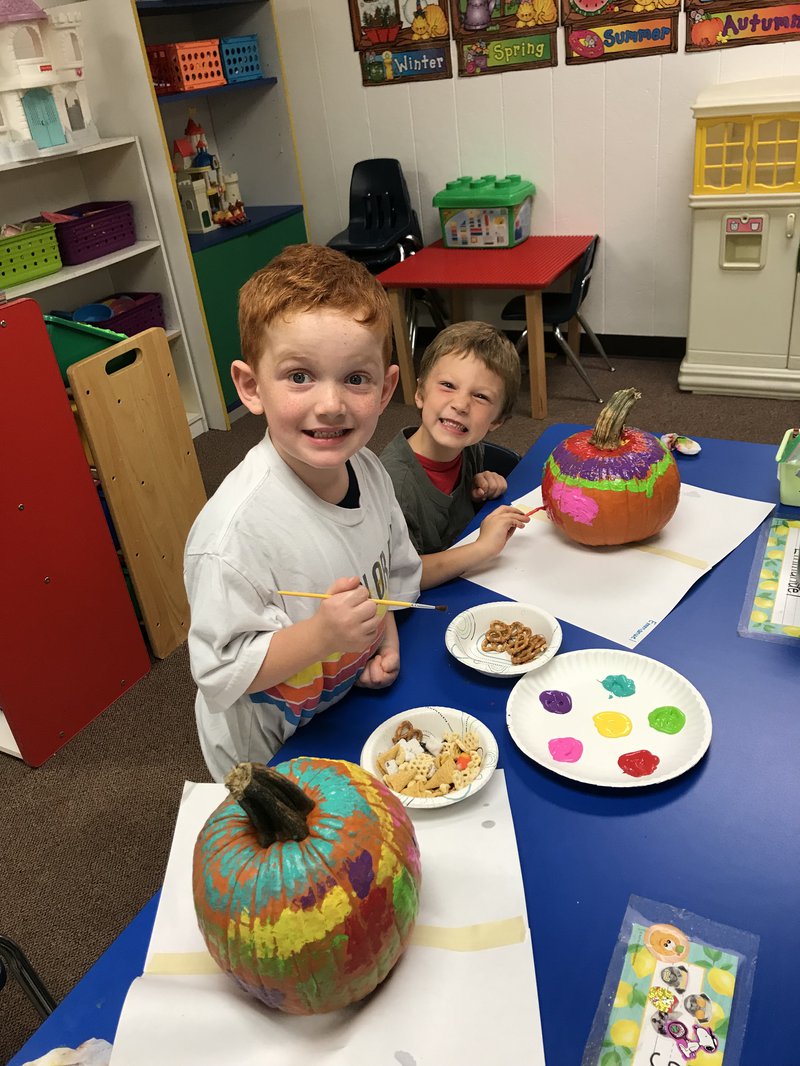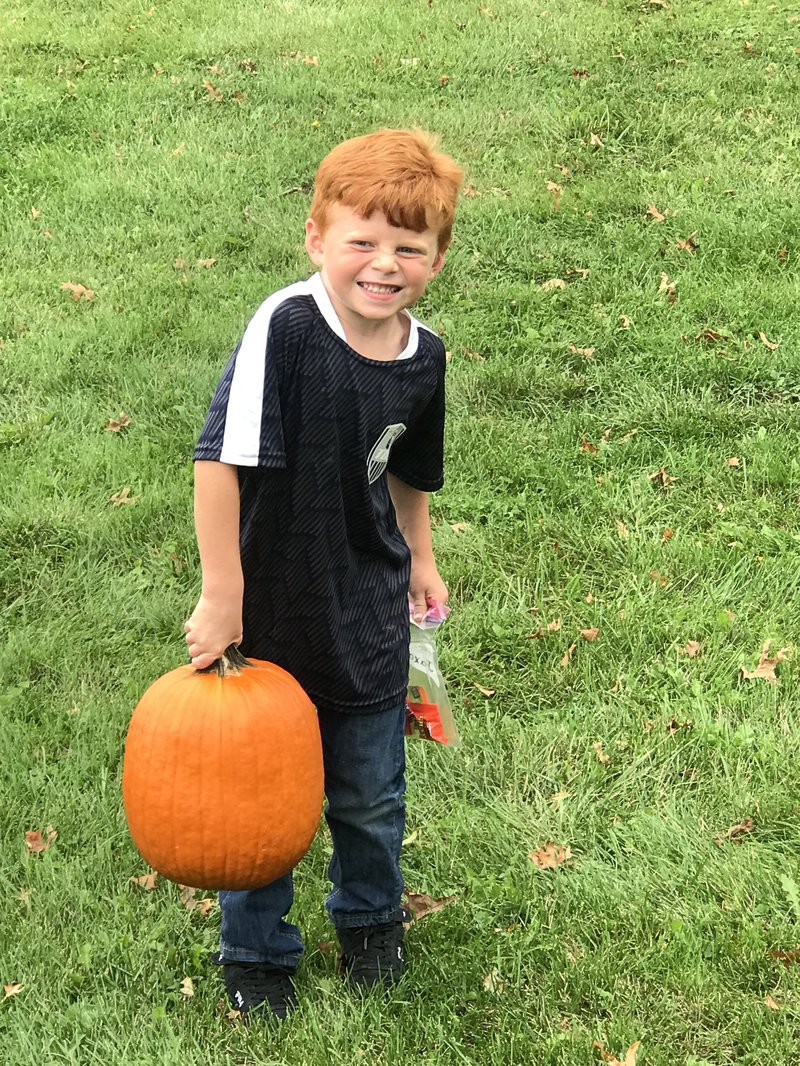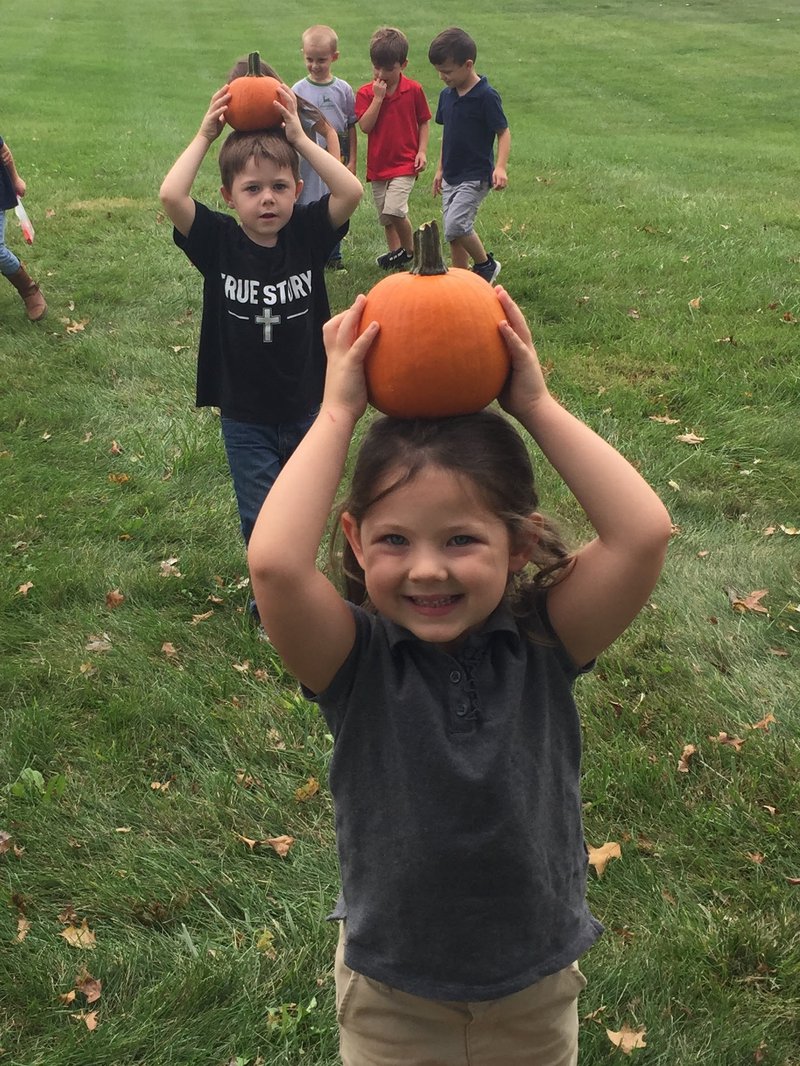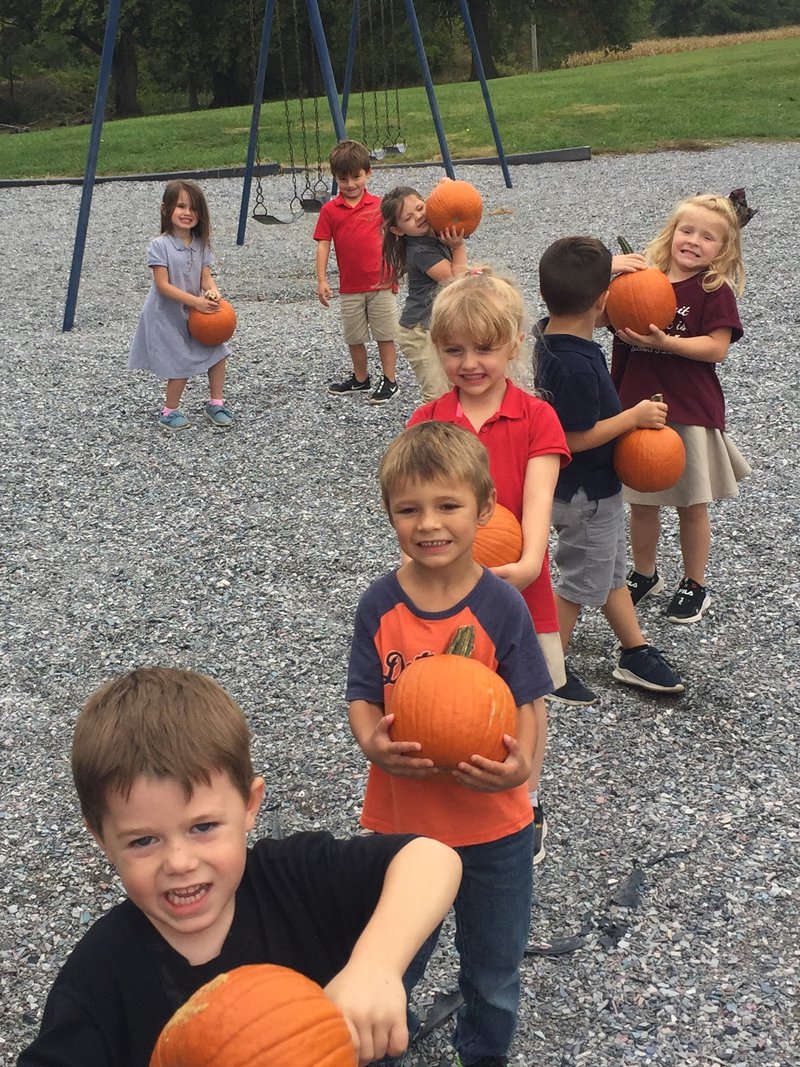 1st Grade News: 
Mrs. Rager's class has been busy earning adorable desk pets! Students earn tickets through good behavior and outstanding effort in their school work. Once they have enough tickets, they get to adopt their very own desk pet. Way to go, first graders!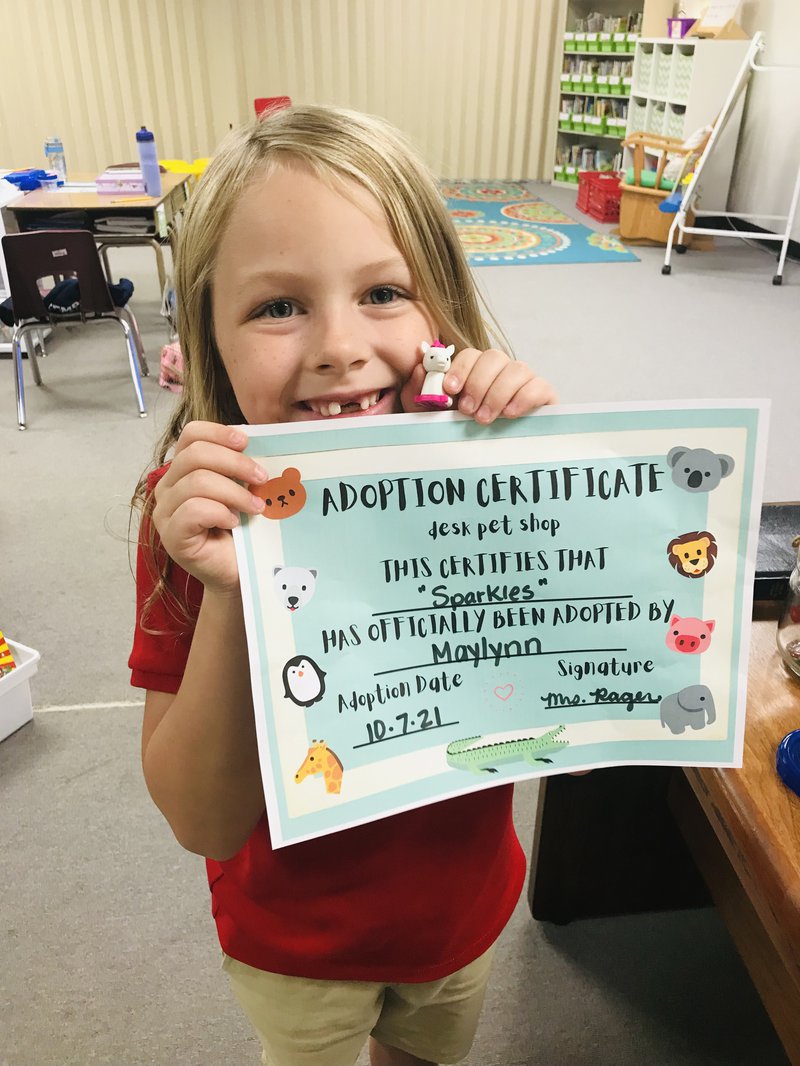 Elementary Field Trip:
Our 3rd, 4th and 5th grade classes took a trip to Suter's Produce last week. Our students were able to venture their way through a corn maze, cruise on a hay ride and pick the perfect pumpkin. It is safe to say they had a great time while also learning about different animals and the history of sports!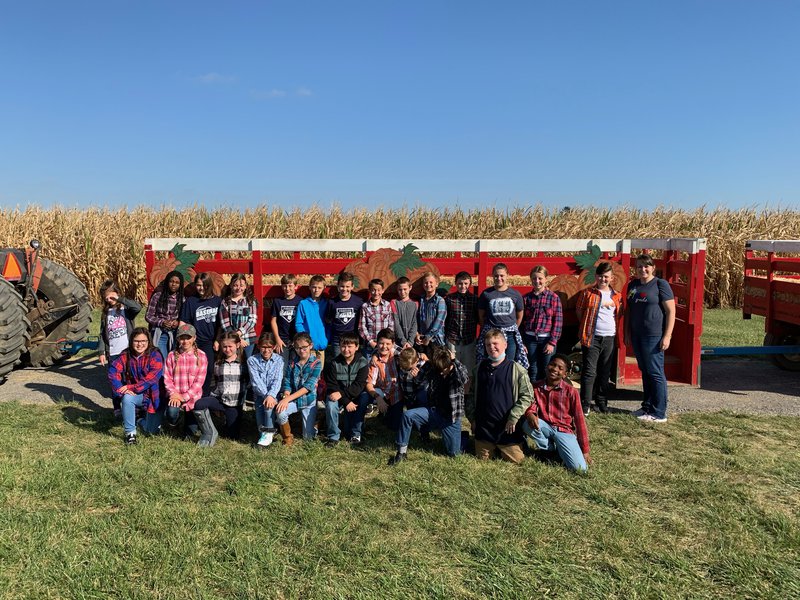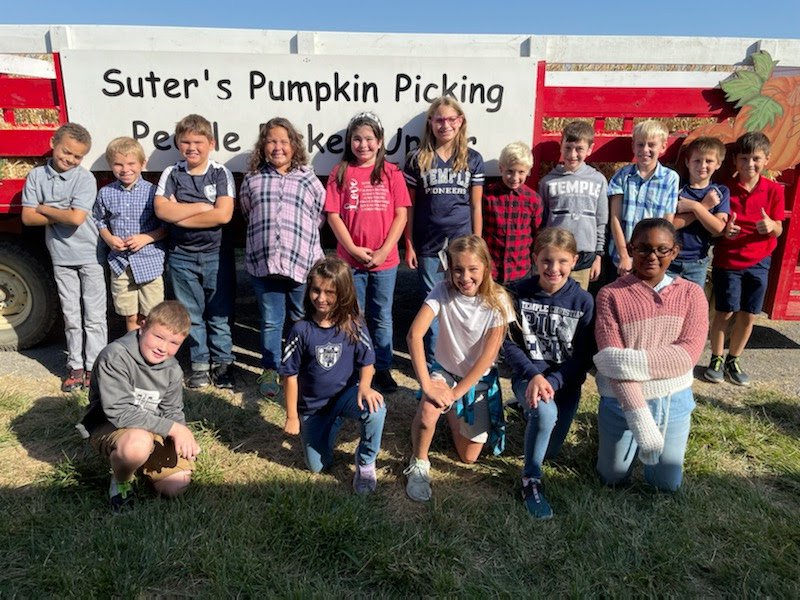 Freshmen Service Projects:
The freshmen Bible class recently designed autumn-themed yard signs and put them up in the yard at Lima Manor to encourage the residents there. In addition, the class assembled Operation Christmas Child shoeboxes for Union Chapel Missionary Church's annual packing party. It was fun to listen to Christmas music a little early during the assembling and to have a small part in blessing children across the world!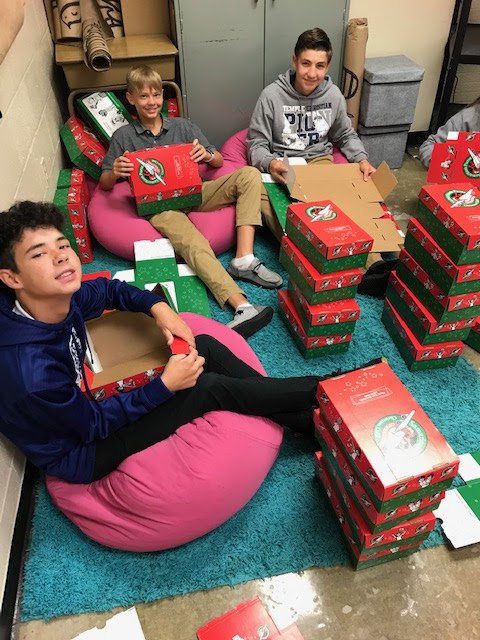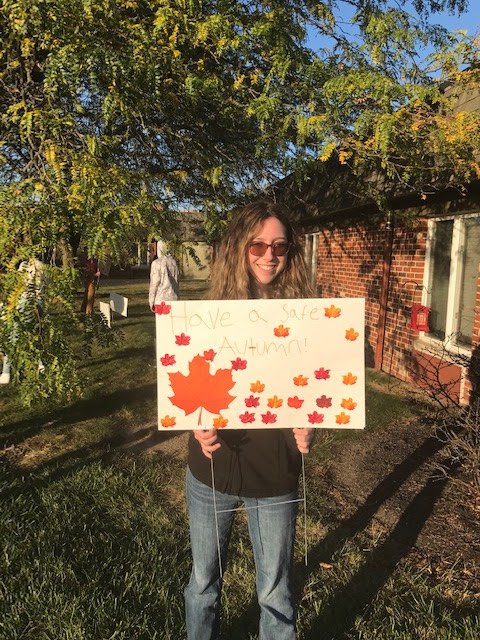 Volleyball Senior Night:
Please join us this Tuesday, October 12, to recognize our senior volleyball players. They will be announced between the JV and varsity games (approximately at 6 p.m.). Come cheer on the Pioneers as they take on North Baltimore!
Lost and Found: 
If your child is missing items, please check the lost and found basket outside the elementary office. Unclaimed items will be donated to the Neighborhood Relief Thrift Store on 10/22/21.  
Next Week's Sports Events: 
Sat. Oct. 9        Varsity Soccer at Lincolnview @ 1:00 P.M.
Mon. Oct. 11     JH VB Home NWCC Tournament  vs. Ridgedale @ 6:00 P.M.
Tues. Oct. 12     Var/JV VB HOME vs. North Baltimore @ 5:30 P.M.  (Senior Night)
Tues. Oct. 12     Varsity Soccer at Spencerville @ 7:00 P.M.
Thurs. Oct. 14   Var/JV VB at Elgin @ 5:30 P.M.
Important Dates:
Oct. 11           No School - Columbus Day
Oct. 13           Witness Wear
Oct. 15           Elementary Parents at Lunch
Oct. 18           School Pictures (New Date)
Oct. 20           Witness Wear
Oct. 26           Fall Band/Choir Concert  (Grades 6-12)
Lunch Menu for the Week of October 11, 2021
Monday          No School
Tuesday         Pizza  $1.00/Slice
Wednesday   Cheeseburger, Fries, Fruit
Thursday        Chicken Quesadilla, Yogurt Fruit Parfait
Friday           Pizza  $1.00/Slice