Hello TCS families. We trust you have had a good week. Here are a few news items that we wanted to share with you.
Jeremiah 17:7:  "But blessed is the one who trusts in the Lord, whose confidence is in Him".
9/11 Memorial Service:  
TCS 5th and 6th graders have been invited to participate in a 9/11 Community Memorial Service on Saturday, September 11th, at First Missionary Church on Robb Avenue. Students have prepared cards to present to safety service personnel being honored at the event. Pastor Tim White, the event organizer, visited Temple on Thursday and did a presentation for our 5th and 6th grade classes. Thank you Pastor White for giving our students this excellent opportunity.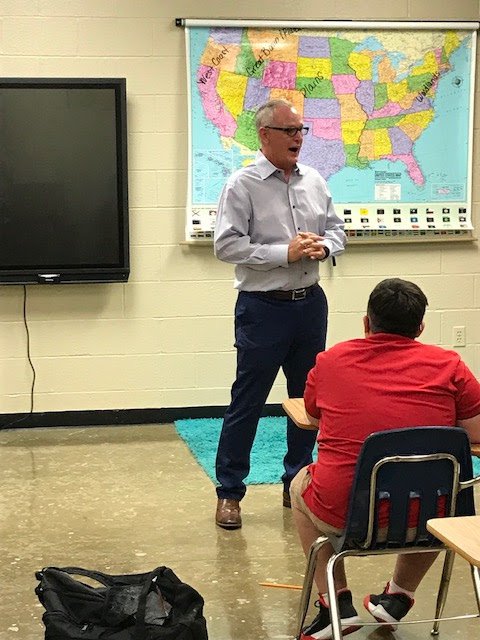 Reader's Theater for the Story of Esther:
The 9th grade Bible class acted out the story of Esther this week to see how God used her to deliver the Jews from the evil plot of Haman. This year's freshman Bible curriculum titled "Survival Quest" focuses on what we can learn from Biblical characters and how we can apply it to our lives. Students learned that Esther risked her position and possessions to do something greater to help her people.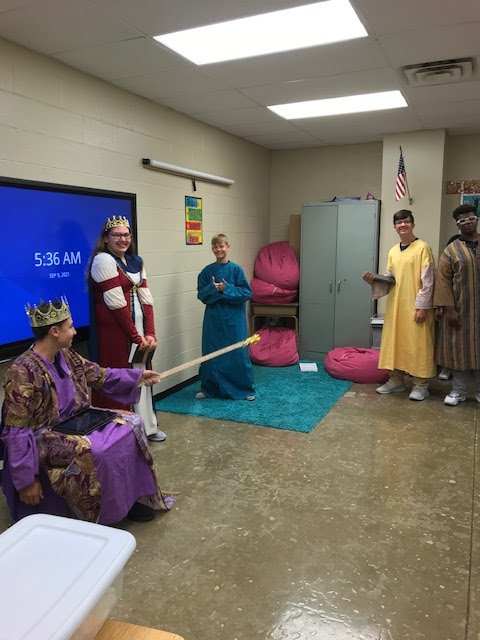 Stepping Back in Time:
The sixth grade history students enjoyed a journey back through time this week as they analyzed many "artifacts" from previous generations and guessed how they were used. One of the most popular items was a cordless curling iron that was heated on a stove and used in the late 1800s! Many students guessed it was a type of pliers. Students also learned that years ago before central air, paperweights were a necessity to prevent papers from blowing off of a desk when windows were open to cool down a house. It was fun to compare how times have changed!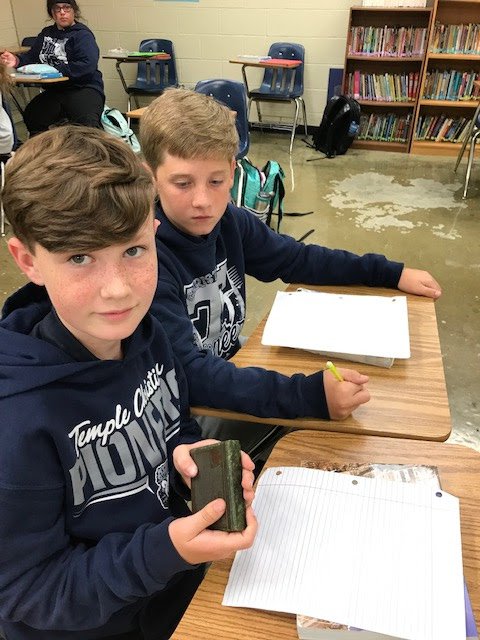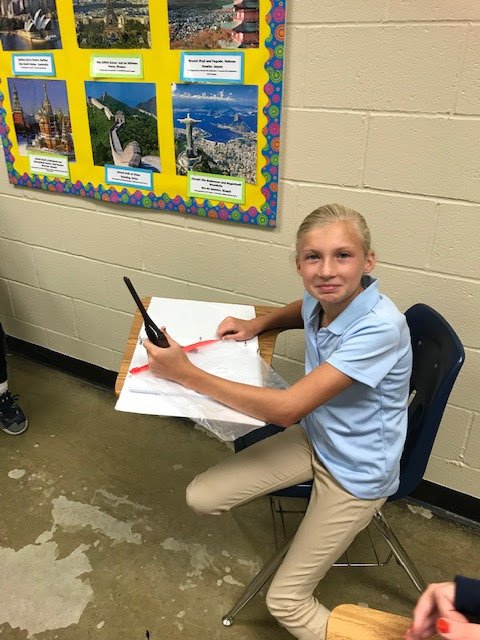 Third Grade Field Trip:
Our third grade class went to the Allen County Farm Park to participate in the "Pioneer Skills" field trip. Students learned about life in the early 1800s, and participated in several activities. Activities included making candles, making cider, grinding corn, carving wood, making cornbread and so much more! They had a blast!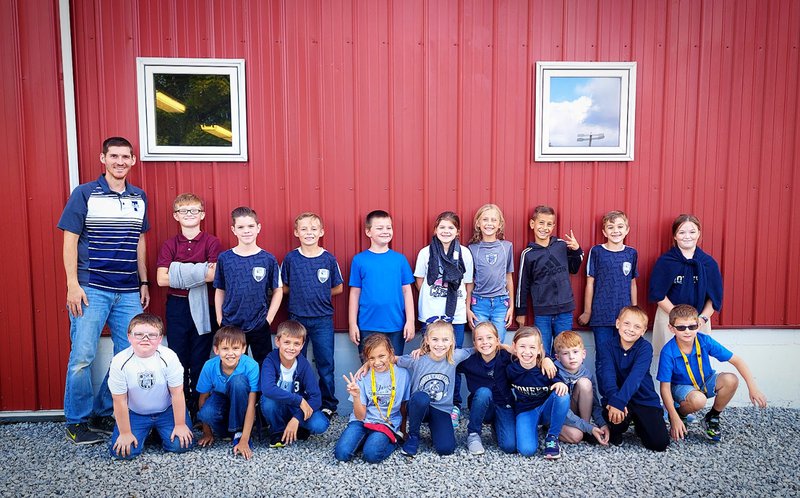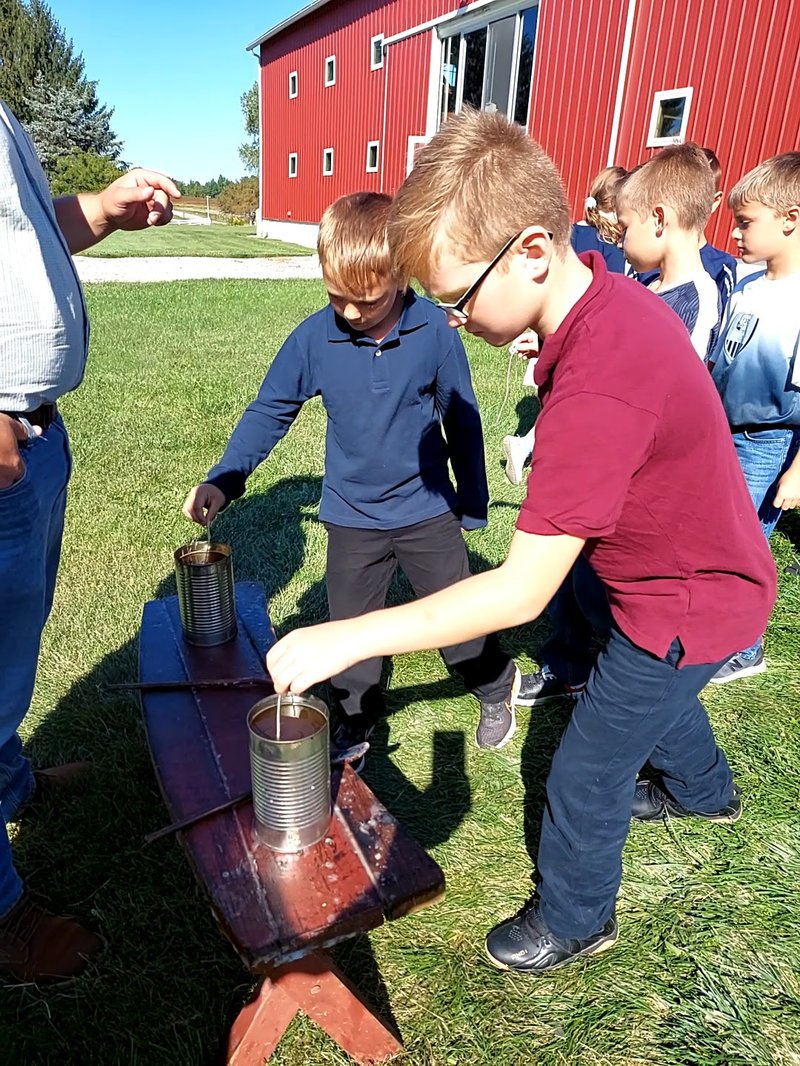 Blessing for TCS students and staff:
Our staff and students enjoyed the acai bowls from NourishU on Thursday. We are so thankful for the generous donation from the Schick and Waltermire families.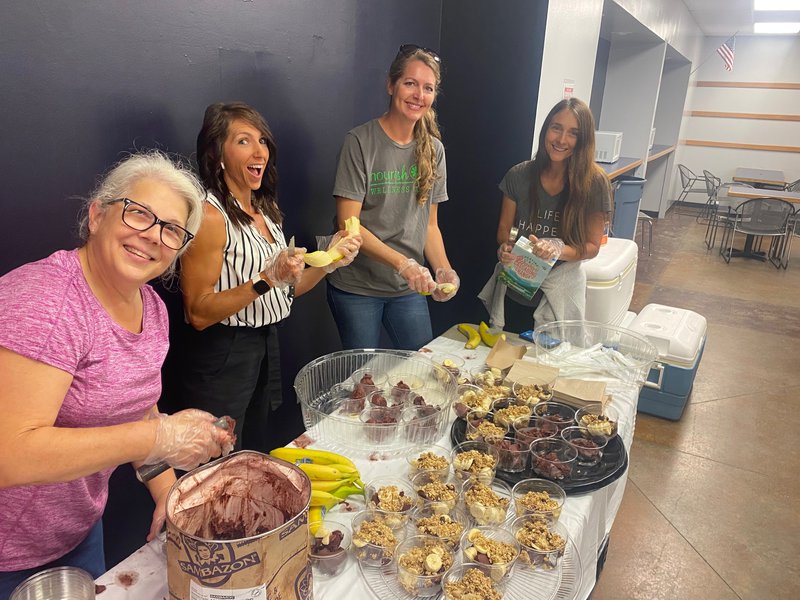 TCS Boosters: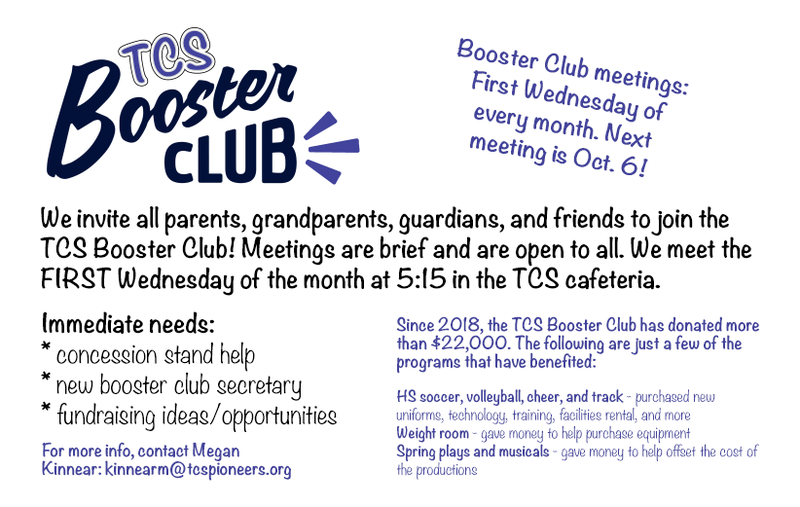 Yearbook Information:
If you missed your chance to buy a 2020-2021 yearbook, there are extra copies available for purchase. Yearbooks are $40.00 each. Please email or see Mrs. Searcy if you are interested. 
Order your 2021-2022 yearbook early and get four free cover icons when you purchase a yearbook with name personalization. Yearbooks are $40.00, name personalization is $5.00, and the free cover icons are a $12.00 value. This offer ends October 29th. Order forms are available in both offices. You can pay online at www.jostens.com or drop off cash, check to the office. Email Mrs. Searcy at searcys@tcspioneers.org if you have questions.
Purchasing Lunch online:
TCS families may now use Renweb/FACTS to order and pay for student lunches.  Please contact the office with any questions regarding this new opportunity.
Hearing, Vision Screenings:
Over the next three weeks K5, 1st, 3rd, 5th, 7th, 9th, 11th, and all new students will have vision and hearing screenings. Rhodes State students will assist with these screenings on September 15 & 23, along with their instructor and our nurse. 
Postural screenings will be included for 5th, 7th, and 8th grade students. Parents/guardians will be informed if there is a need for follow-up. Any questions can be directed to our nurse, Shelley Zwiebel. 
Positive Referral Donations needed:
Each week in grades 6-12, we recognize a student for his or her positive contributions to the TCS atmosphere.  Teachers can "write up" students for their positive actions and service to TCS, and each week they are entered into a drawing. Would you be willing to donate $10 Gift Cards for these positive referral winners? Last year we were able to reward 30+ students for their positive attitudes and contributions to their peers and teachers. If you would like to help, please notify Mr. McPheron at mcpheronbj@tcspioneers.org or drop off your donation of gift cards or cash to the HS office (labeled "Positive Referral").  (Examples of gift cards: Taco Bell, gas stations, Menchies, movie theatre, fast food, etc.)
Text Alerts:  
If you are not receiving text alerts, please notify the elementary office so that we can get your appropriate contact information.
Delays/Cancellations:
We will communicate delays and cancellations using our text alert system. We also post on WLIO/Hometown Stations.
Congratulations 2021 Homecoming Court! 
Homecoming Festivities will be held October 1st and 2nd. More details coming soon! 
Junior King and Queen:
Micah Redmond & Jasmine Jefferson
Freshmen Attendants: 
Isaiah Kiser & Emily Grigsby
Sophomore Attendants:
Elijah White & Kenzie Bassett
Junior Attendants:
Brandon Campbell & Emily Bontrager
Senior Attendants: 
Darrick Clay & Ellie Clevenger
Vanderlei Heffner & Madison Anderson
Cody Motter & Emma White
Next Week's Sports Events: 
September 11  JH/Varsity/JV Volleyball at HOME for a Tripleheader  10:00/11:00/12:00
September 13 Varsity/JV Volleyball at Ottoville @ 5:30 P.M.
September 13  J.H. Volleyball at Ridgedale @ 6:00 P.M.
September 14  Varsity/JV Volleyball at Waynesfield @ 5:30 P.M.
September 14 Varsity Boys' Soccer at Allen East @ 5:00 P.M.
September 14 JH Soccer HOME vs. Continental @ 6:30 P.M.
September 16  Varsity Boys' Soccer at Home vs. LCC @ 5:00 P.M.
September 16  Varsity/JV Volleyball at HOME vs. Ridgedale @ 5:30 P.M.
September 16   JH Soccer at Fort Jennings @ 6:30 P.M.
Important Dates
Sept. 10     Add/Drop deadline for high school and middle school classes
Sept. 22     Witness Wear Day
Sept. 22      "See You at the Pole"
Sept. 23     Faculty Development  1:00 Dismissal
Sept. 24     First Quarter Mid-term
Sept. 28     Mid-term reports sent home 
Oct. 1-2       Homecoming 2021
Lunch Menu for the Week of September 13th
Monday        Chicken Strips, Hot Pretzel, Fruit
Tuesday        Pizza  $1.00/Slice
Wednesday  Barbecue Riblet, Veggies w/Ranch, Cookie
Thursday      Taco Bowl, Fruit
Friday           Pizza  $1.00/Slice