Hello TCS families.  Thank you for your continued prayers and support for TCS.   Here are a few news items that we wanted to share with you.
High School Chapel:
TCS middle school and high school began Chapel this past Wednesday. TCS Campus Pastor Josh Rone is leading a new approach to Chapels this school year.  Students are meeting in smaller groups which are led by a few local youth pastors and TCS alumni that are in ministry in the area. Students meet in gender specific age groups and are walking through a video Bible study facilitated by renown pastor Francis Chan. Students are then encouraged to engage in conversations through a question and answer session led by their small group leader. We hope our students have a chance to grow through these weekly chapel sessions this year.
Elementary Chapel:
Elementary chapel was kicked off today! We are thankful to have an incredible team to lead groups in the three large upstairs elementary classrooms. Students engaged in praise in worship and Bible lessons led by Mrs. Szuch, Mrs. Chambers, and Pastor Josh Rone. We also look forward to having the high school chapel team and other guests join us in the elementary chapel rotation. We can not thank our chapel leaders enough for working so hard to create a way for the elementary to have amazing chapel services this year!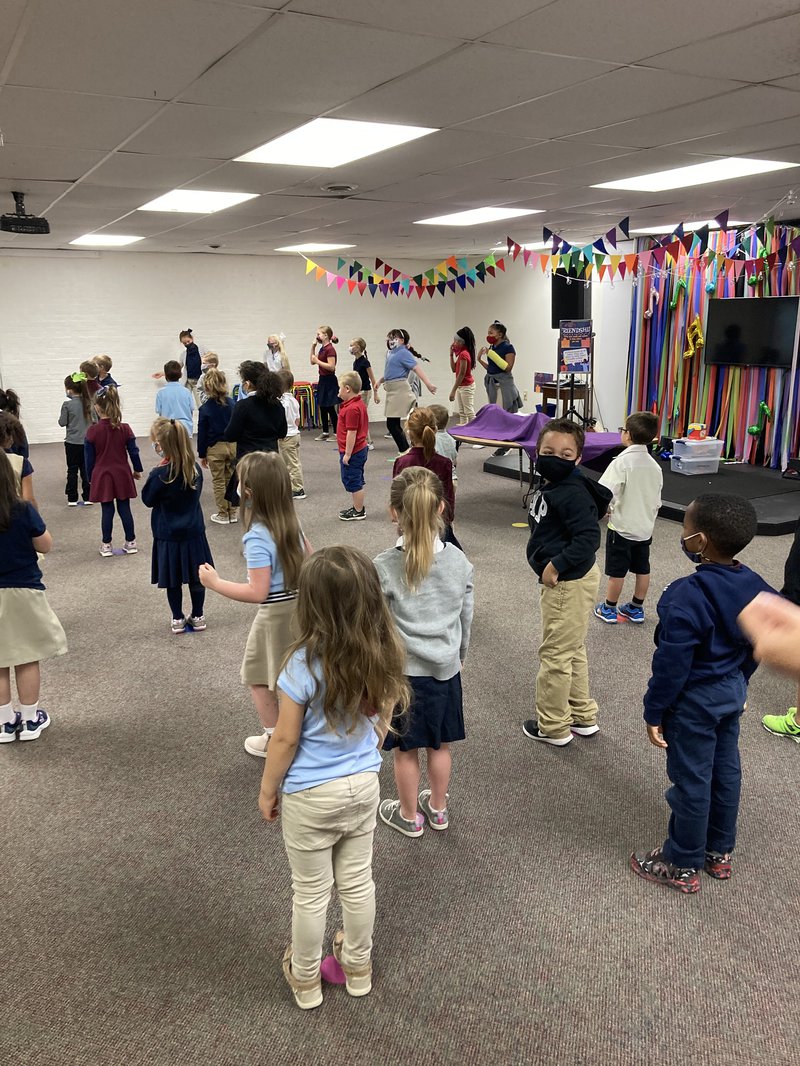 See You at the Pole:
We will be conducting "See You at the Pole" prayer activities next Wednesday, September 23rd here at Temple.  However, we will be doing things somewhat differently this year.  We cannot have all of our students congregating at the flagpole like we have in the past. As a result, we will be conducting small group prayer sessions praying for our country, our national, state, and local leaders, churches, schools, and communities.  High school and middle school student government members will be meeting at the flagpole. This particular event will be for student government only. The rest of our students will be meeting within their own classes and homerooms for their prayer activities.  We look forward to a good morning of prayer events here at TCS.
Prayers for TCS staff member:  
Continue praying for TCS teacher Melinda Smith. She had surgery Thursday Sept. 10th on her foot.  Please be praying for her healing.
8th Grade Service Project:
Mrs. Smith's 8th grade Bible class has been studying character and what Christ has done for them.  Last year they visited the residents at Lima Manor but are unable to do so this year. So instead, they spent time writing letters of encouragement and sharing what they have been studying in class and what Christ has done for them.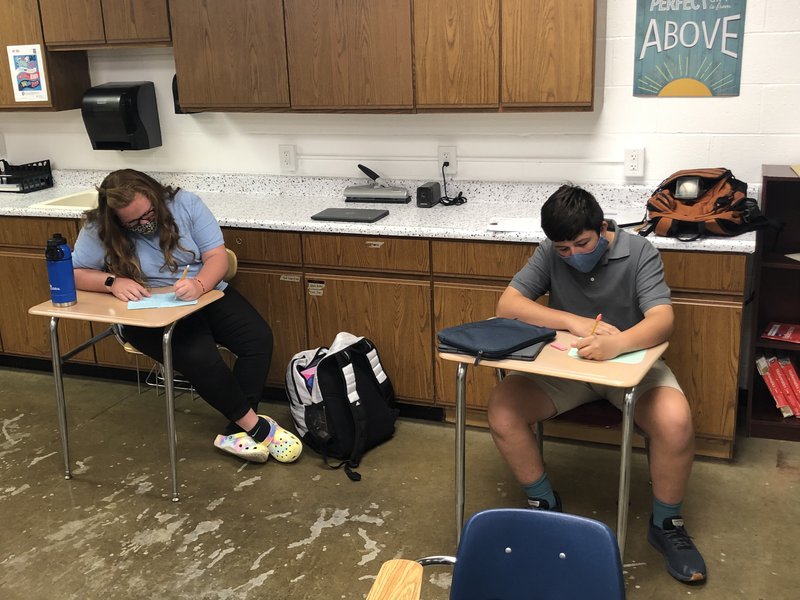 Kindergarten Fire Safety Activity:
Today both K5 classes got a visit from Lieutenant Beck from the Lima City Fire Department. He is the father of Wyatt Beck in K5. The students learned about fire safety and about a firefighter's job. The students even got to go inside the fire truck.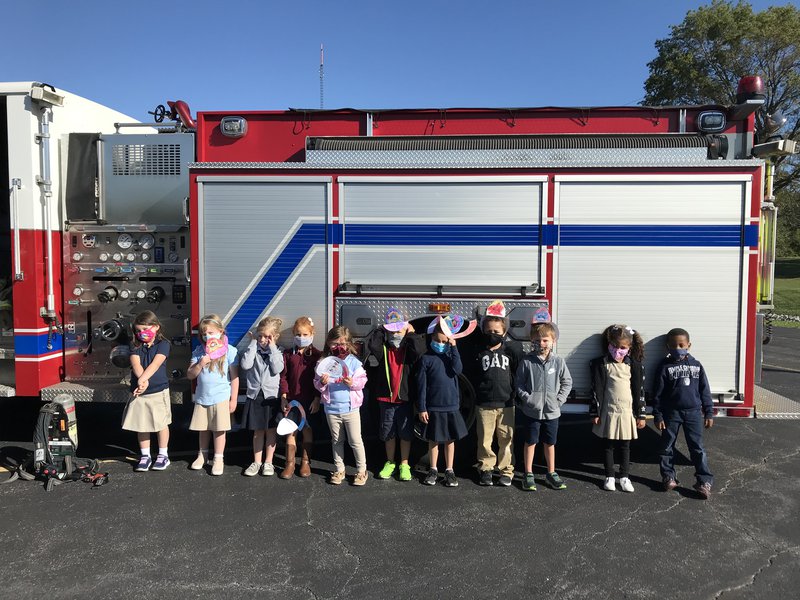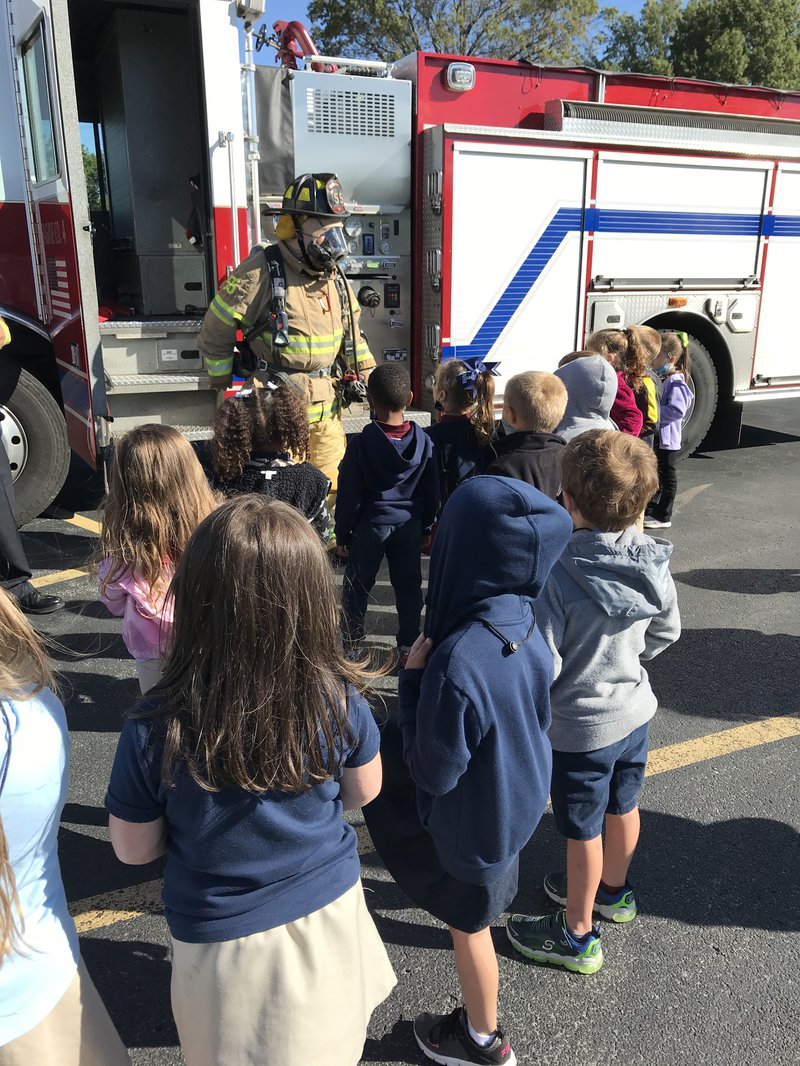 Yearbook:
Don't miss this deal on early orders for the 2021 TCS Yearbook! Order your yearbook by Friday, November 20th (before Thanksgiving break) for only $40.00 and name personalization for $5.00 and you will receive 4 FREE ICONS on your front cover. That's a $12 value for free. Complete the form and send cash or check to Mrs. Searcy or turn it in at either office. You can also order online and pay with a credit card at www.jostens.com. 
Positive Referral Donations needed:
Each week in 6th-12th grade, we recognize a student for his or her positive contributions to the TCS atmosphere.  Would you be willing to donate $10 Gift Cards for these positive referral winners? Last year we were able to reward 30+ students for their positive attitudes and contributions to their peers and teachers. If you would like to help, please notify Mr. McPheron at mcpheronbj@tcspioneers.org or drop off your donation of gift cards, cash to the HS office (labeled "Positive Referral").  (Examples of gift cards: Taco Bell, gas stations, Menchies, movie theatre, fast food, etc.)
TCS Homecoming: 
TCS will be sponsoring a limited Homecoming Weekend this year.  All schools are having to limit their Homecoming activities this year due to Covid-19.  Unfortunately, that means that many of our families won't be able to participate in all of the activities. We are hopeful of being able to resume a full weekend of Homecoming activities next fall.  Below is a tentative schedule for the weekend.
Friday Oct. 9
Food Truck Friday!   3:00-7:00 P.M.
Various Food Truck/Fair Style Eateries will be available on the South Side of Brower Road for all of our families to enjoy! This will be more of a drive-up event where families order food to go.
Volleyball Match   5:00-6:00 P.M.
High School Volleyball Team vs. High School Soccer Team
(Attendance will be limited two persons per family of high school volleyball and soccer players)
Saturday Oct. 10th
Introduction of Homecoming Court   11:45 A.M.
Attendance will be limited (exact number TBD) per family of Homecoming Court Attendants – Family may stay for the Homecoming soccer match
Varsity Boys' Soccer Game vs. Lincolnview   1:00 P.M.
Attendance will be limited to (exact number TBD) per family of high school soccer players
Next Week's Sports Events: 
Tues. Sept.   22   Varsity Soccer Home vs. LCC @ 5:00 P.M.
Tues. Sept.   22   Varsity/JV Volleyball Home vs. USV @ 5:30 P.M.
Thurs. Sept.  24   Junior High Soccer Home vs. Miller City @ 6:30 P.M.
Thurs. Sept. 24   Varsity/JV Volleyball at Hardin Northern @ 5:30 P.M.
Sat. Sept. 26       V/JV Volleyball at Bath @ 10:00 A.M.  (Middle School Gym/Split Session)
Important Dates:
Sept. 23         Witness Wear Day
Sept. 23          "See You at the Pole"
Sept. 24         Faculty Development  1:00 Dismissal
Sept. 25         First Quarter Midterm
Sept. 29         Mid-term reports sent home
Lunch Menu for the Week of September 21
Monday        Chicken Strips, Hot Pretzel, Fruit
Tuesday       Pizza  $1.00/Slice
Wednesday   Grilled Ham & Cheese, Rice Crispy Bar, Yogurt Cup
Thursday      Grilled Chicken Sandwich, Tater Tots, Fruit
Friday             Pizza  $1.00/Slice