Hello TCS families. We trust you have had a good week. Here are a few news items that we wanted to share with you.
I Corinthians 15:58  "Therefore, my dear brothers and sisters, stand firm. Let nothing move you. Always give yourselves fully to the work of the Lord, because you know that your labor in the Lord is not in vain".
Homecoming:
The 2021 TCS Homecoming is one week away!  Please plan to join us on Friday night, October 1st and Saturday, October 2nd as we enjoy another year of Homecoming events. If you are interested in helping with Homecoming, please email Zach Menke at zachmenke@gmail.com or call Stacy Menke at 419-236-5070. You can also call the high school office at 419-227-1644 (Option 2).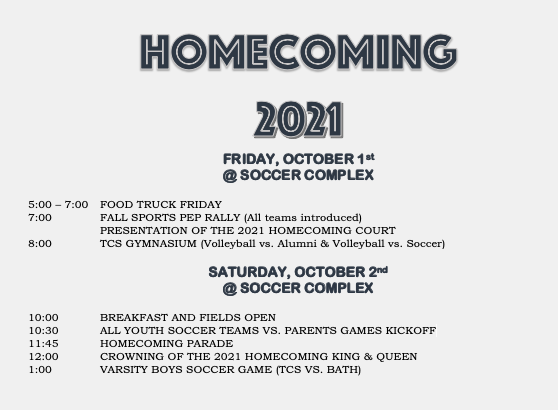 Elementary Field Trip: 
The 1st and 2nd graders had a wonderful trip to Suter's Farm on Tuesday. Students enjoyed a hayride and learned about woodland creatures. We learned about the life cycle of the pumpkin. Then each student got to pick their very own pumpkin to take home.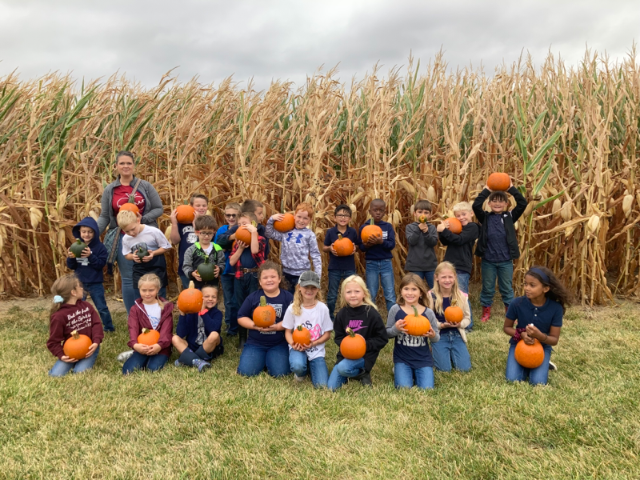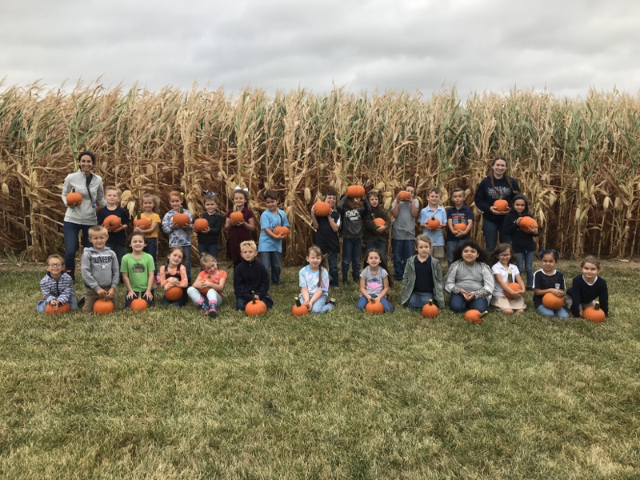 5th Grade Science Project:
The fifth graders have been learning about pollution, acid precipitation, and photochemical smog. To put our learning into action, students were grouped together and pretended to be leaders of a country who had to create laws to help reduce pollution. Students presented their laws to the citizens of their country (classmates) and took feedback from them about their proposed laws.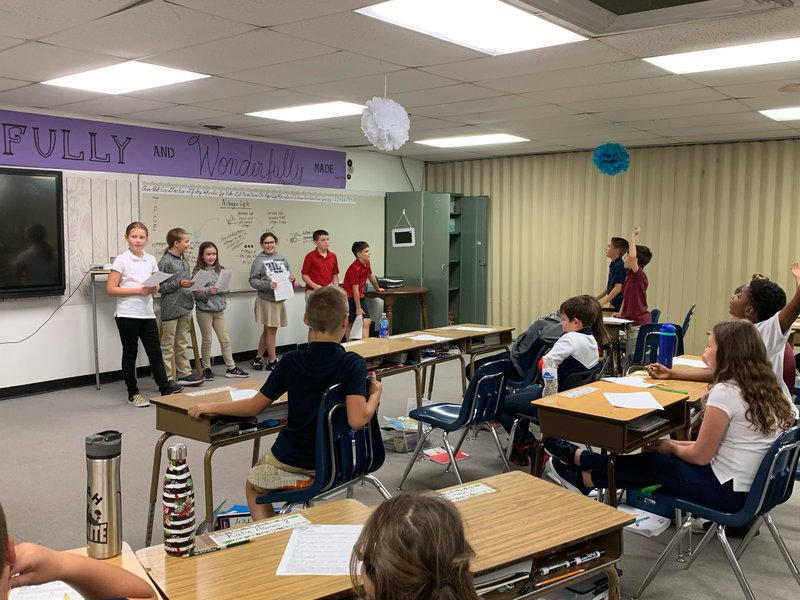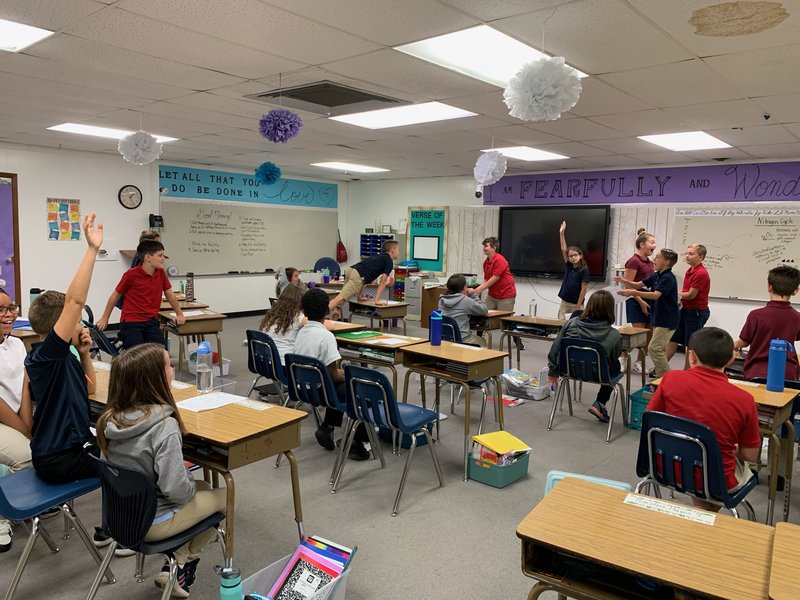 Elementary Art:
In Elementary Art, our students took an imaginary fishing trip where we caught our very own friendly, celery-loving shark! Each student enjoyed choosing a name for their pet shark. We discussed how our God created all creatures, and even considered if Adam and Eve ever mixed up the names of the animals!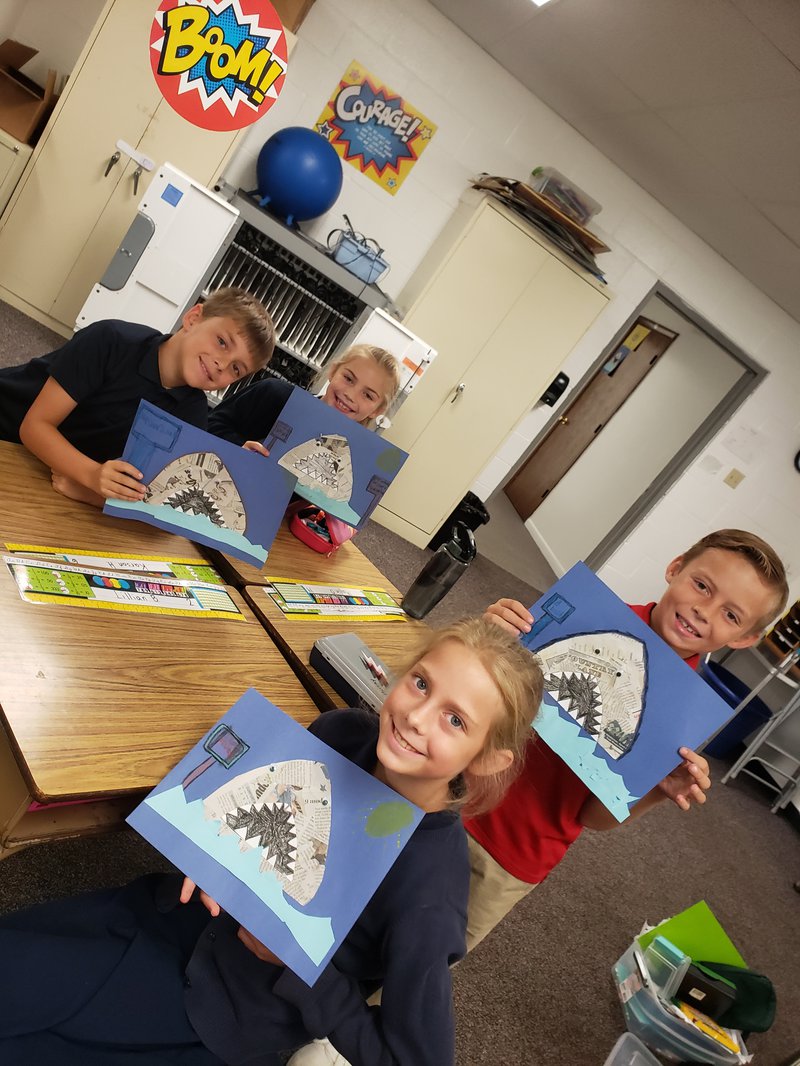 Algebra I Accomplishment: 
Algebra 1 students earned their first cereal party of the year by getting 6 A's on the Chapter 1 test.  They are off to a good start, mastering the language and tools of Algebra.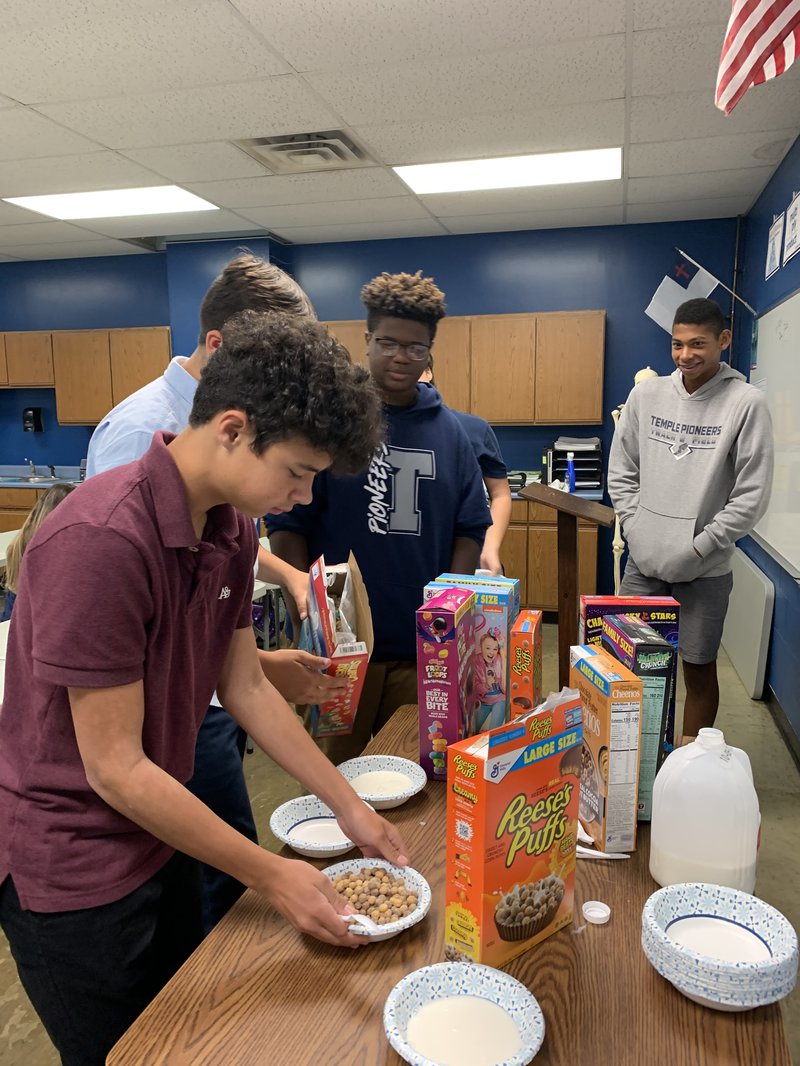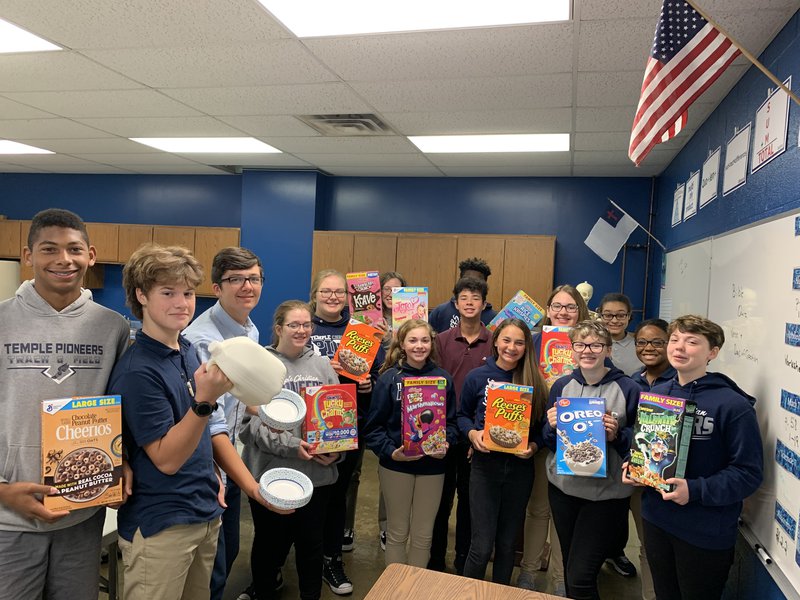 National Honor Society: 
The NHS students volunteered at the West Ohio Food Bank on Wednesday afternoon.  They assembled 3 pallets of senior boxes which will be delivered to Allen County residents age 60 and over that are in need of assistance. TCS is well represented by these fine young people that serve their community.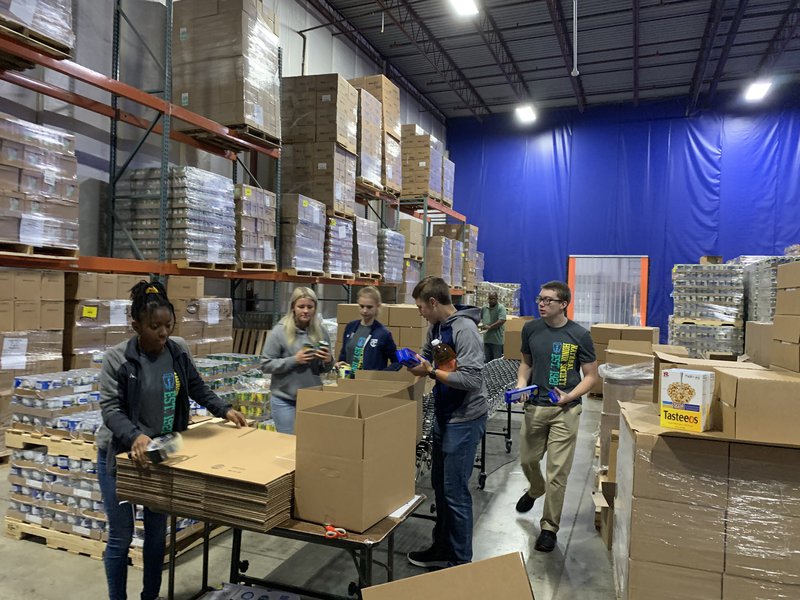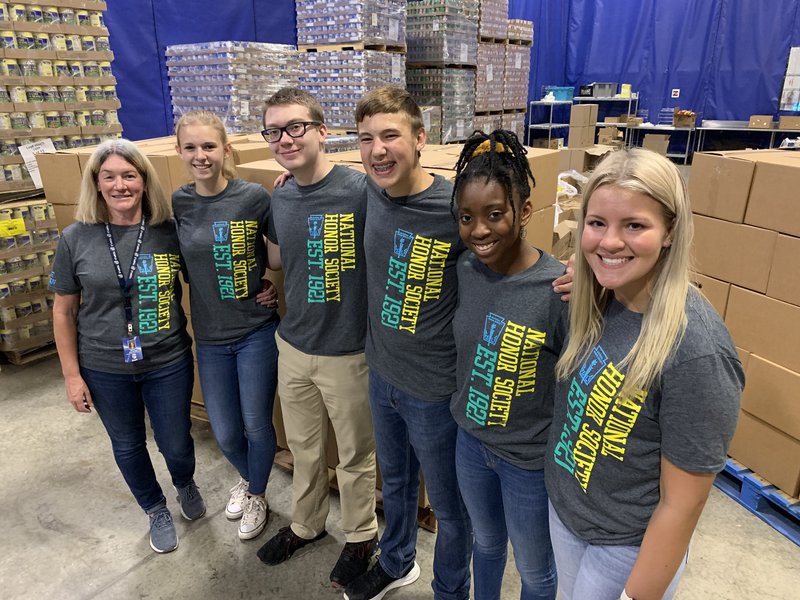 Superior Credit Union Financial Day: 
On Tuesday, Applied Math and Economics students participated in OSU's Real Money Real World program at the UNOH Event Center.  This program is an interactive, hands-on experience providing young people the opportunity to make simulated lifestyle and budget choices similar to those adults face on a daily basis.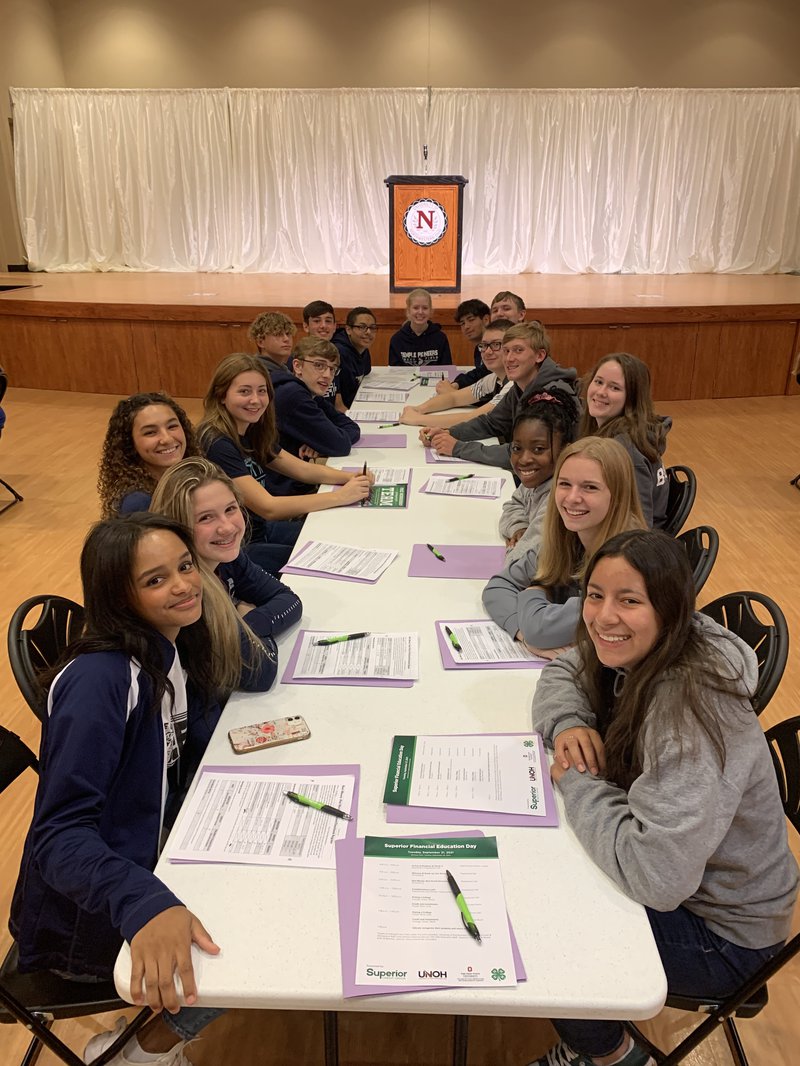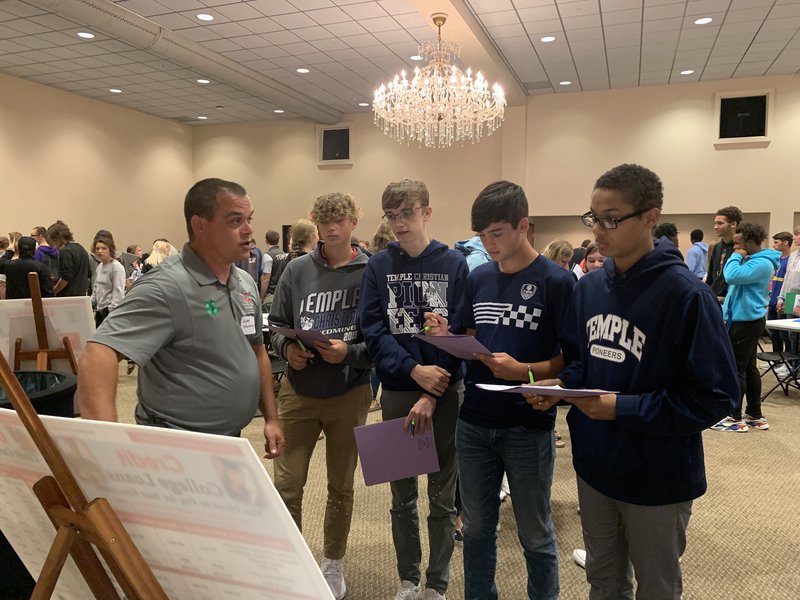 Yearbook Staff Attend Workshop:
The 2022 TCS Yearbook staff, Editor-in-Chief, Emma White; Assistant Editor, Caleb Kiser; Staff Members Landon Hoard and Ilona Szuch; and Adviser Mrs. Searcy; headed to the Jostens Fall Yearbook Workshop at Wapakoneta High School! They heard from a keynote speaker and learned about theme, design, and coverage; they got new ideas to bring into the TCS Yearbook; they had the opportunity to work with a cover artist for a personalized cover; and they were able to spend time bonding and getting inspired together as a Yearbook staff.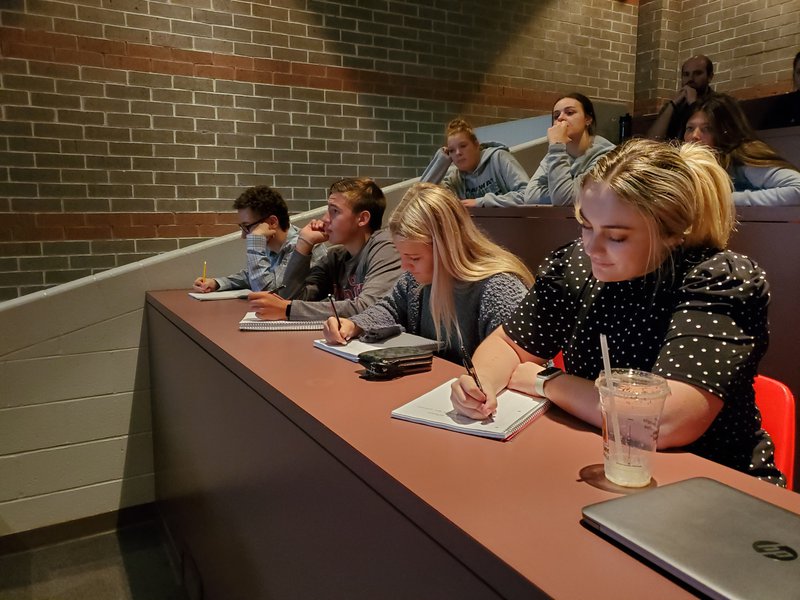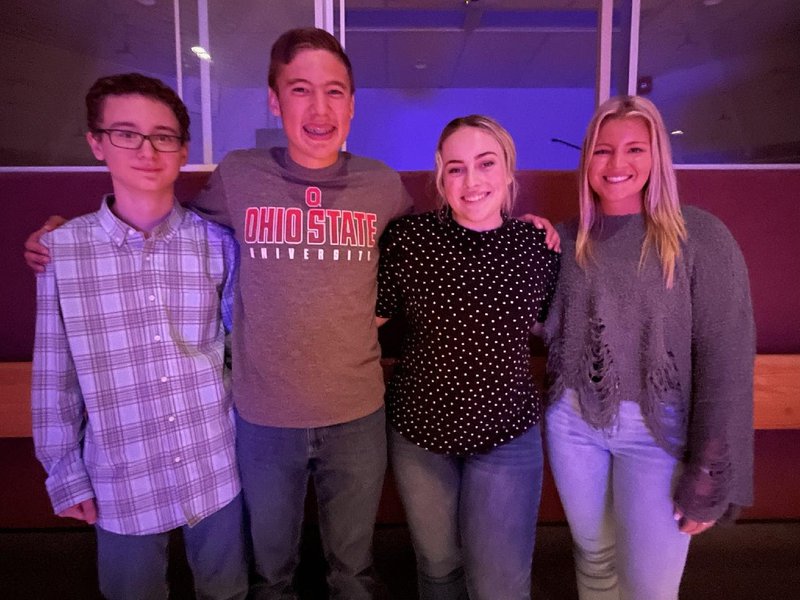 "See you at the Pole 2021":
Temple students, staff, and families gathered before school on Wednesday to unite in prayer during "See You at the Pole," led by our student government. Though the rain moved the event indoors, we were blessed by the opportunity to come together and pray for our community, our country, and our world. We are thankful to be a school where we can share our faith boldy, not just today, but every day! Thank you to everyone who came out and joined us!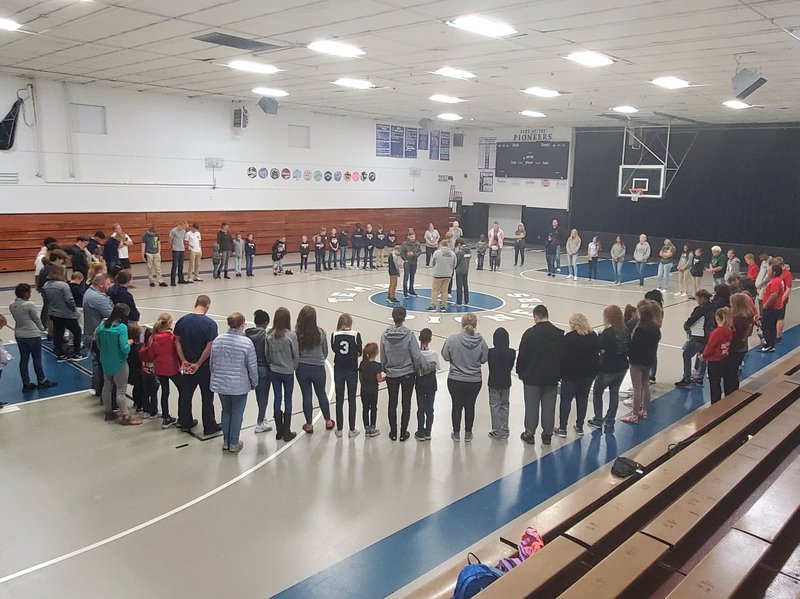 Next Week's Sports Events: 
September 25   Varsity Only Volleyball at Cory Rawson Invitational @ 9:00 A.M.
September 27   Varsity/JV Volleyball at Delphos Jefferson @ 5:30 P.M.
September 27   JH Volleyball at Hardin Northern @ 6:00 P.M.
September 27   JH Soccer at HOME vs. Lima @ 6:15 P.M.
September 28   Varsity Boys' Soccer HOME vs. Ottoville @ 5:00 P.M.
September 30   Varsity Boys' Soccer HOME vs. Jackson Center @ 5:00 P.M.
September 30   Varsity/JV Volleyball HOME vs. Hardin Northern @ 5:30 P.M.
September 30   JH Soccer Tournament vs. Miller City at Kalida @ 5:30 P.M.
October 2         Varsity Boys' Soccer HOME vs. Bath @ 1:00 P.M.  (Homecoming)
Important Dates:
Sept. 24     First Quarter Mid-term
Sept. 28     Mid-term reports sent home 
Oct. 1-2          Homecoming 2021
Oct. 6             Witness Wear
Oct. 7             School Picture Day
Oct. 11            No School - Columbus Day
Oct. 15           Elementary Parents at Lunch
Lunch Menu for the Week of September 27, 2021
Monday         Chicken Nuggets, Mac & Cheese Bites, Veggies w/Ranch
Tuesday         Pizza  $1.00/Slice
Wednesday   Hot Dog, Fruit, Ice Cream Sandwich
Thursday       Cheese Ravioli, Garlic Bread, Fruit
Friday           Pizza  $1.00/Slice