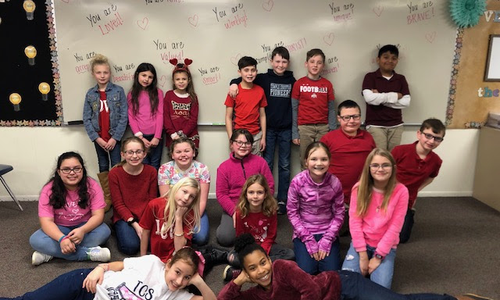 Update on Mr. Bowman
Please continue to pray for the Bowman family as Mr. Bowman recovers from surgery. If you would like to make a donation to help the Bowman family please call the main office OR if you would like to assist in a meal train that information will be released in the coming weeks to help them upon their return. Your prayers are appreciated greatly as Mr. Bowman begins his recovery.
Sixth Graders Explore Ancient Greece
The sixth grade recently completed a unit about ancient Greece.  They became Greek citizens with Greek names and competed in the annual Olympics as city-states. The Olympics involved various competitions such as a hoop shoot, paper airplane design, jump rope, and a domino building competition, just to name a few! City-states were also awarded points based on scholastic achievements throughout the weeks that we learned about ancient Greece. In addition, the citizens enjoyed creating masks for the Greek dramas they performed.  Congratulations to the city-state of Rhodes who won gold at this year's Olympics! The citizens of Rhodes were Julianna LaPointe, Nevan Long, Elizabeth Kinnear, Brianna Patrick, Levi Williams, and Jaycee Parent.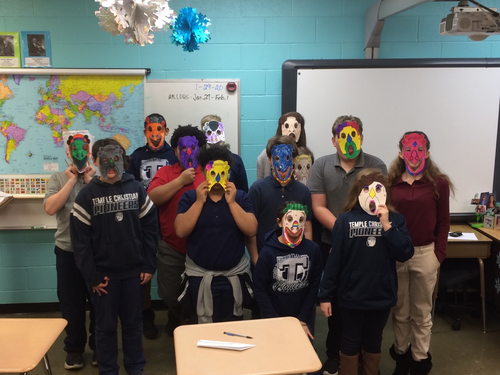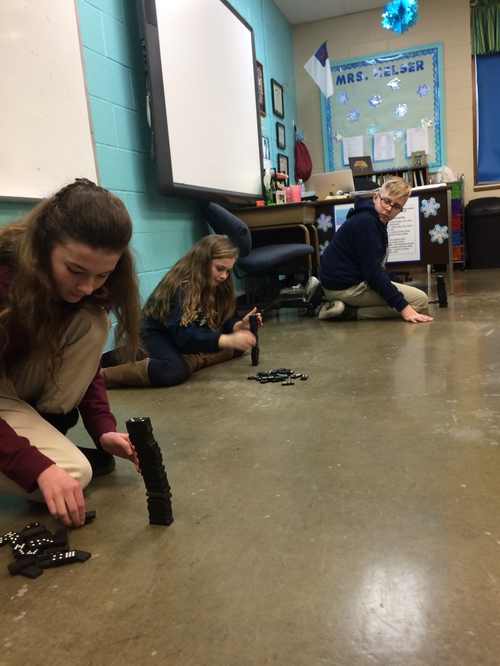 A Note from the Nurse
Rhodes State nursing students will be coming on February 27th to assist with postural screenings for the 6th, 7th, and 8th grade students. If we do not complete screening on this day you will be informed of a follow-up date.  The nursing students will be under the direction of our nurse and their nursing instructor. Students will be screened individually from their peers and will be asked to remove their shirt. Girls will want to wear a snug tank or cami for the screening.
If there are any problems detected, we will send home a recommendation for follow up with your child's physician. Please note, this is just a screening and does not guarantee all problems will be detected. If you have any questions or prefer not to have your child screened please email me, zwiebels@tcspioneers.org. You may also call the school office at 419-227-1644.
God, Flag, and Country Speech Contest Winners 
Two TCS students participated in the local God, Flag, and Country Speech Contest that was sponsored by the Fraternal Order of Eagles on Sunday, February 9. Eighth-grader Leyton Chambers won first place for the 12-13-year-olds, and Rozelyn Chambers (5th grade) won first place for the 10-11-year-old division. Leyton's speech focused on Americans' soldiers' sacrifices and the importance of the American flag, while Rozelyn's speech centered on the theme of bringing the United States back to God. They both won cash prizes for first place and will move on to the regional competition on March 8 in Columbus Grove. Congratulations, Leyton and Rozelyn!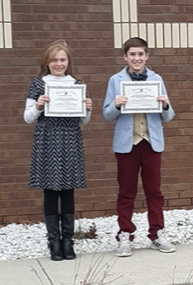 Valentine's Day Festivities 
TCS Elementary students had a very fun Valentine's Day! We dressed in our Valentines colors and brought in adorable, decorated boxes along with Valentines to share.  We also enjoyed cute Valentines games, activities and snacks. We all agree that the most important thing to do on Valentine's Day is to share God's love. Thank you to the seniors & Mrs. Finch for their hard work on honeygrams this valentines day!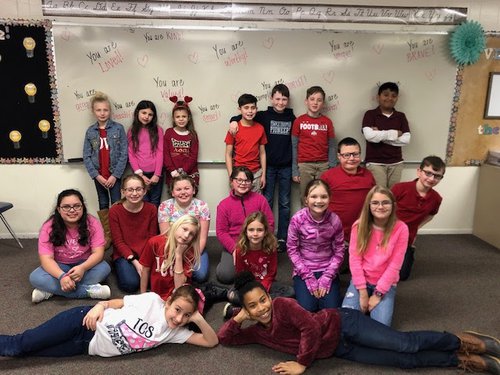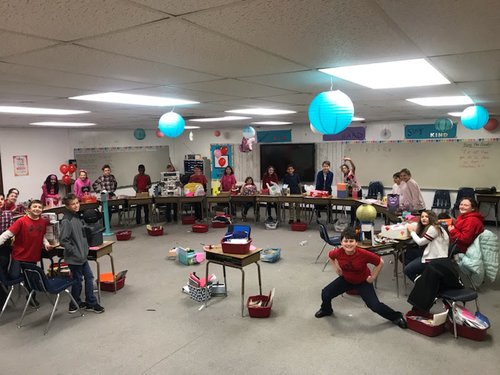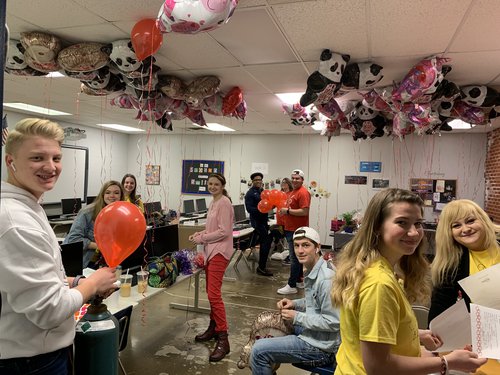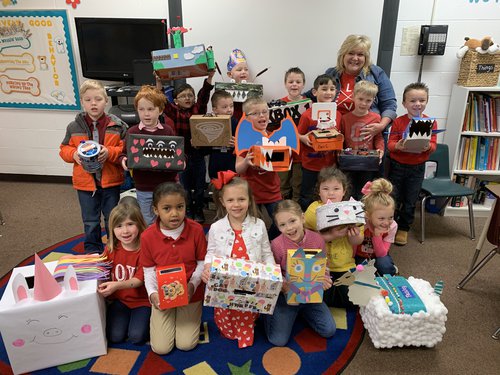 High School Basketball Tournament Games:
Varsity Boys Basketball Sectional Tournament – February 25th @ St. Marys HS vs. Marion Local 7:00pm (All Tickets @ the door $6.00/$4.00 ... and $3.00 parking)
Varsity Girls Basketball Tournament – February 20th @ Monclova Christian School 5:30pm
Master Calendar Updates/Changes:
March              2          OHSAA MS/HS Track & Field Meeting                     5:30pm
March              2          TCS School Board Update Meeting                          7:00pm
March             13/14   TCS High School Spring Play & Dinner Theatre     TBD
April                28        TCS Spring Band & Choir Concert                             7:00pm
Important Dates
February        17        No School – Presidents Day
February        19        Witness Wear
February        20        1:00 Dismiss – Faculty Development
February         27       K-5 Parents at Lunch
Athletic Events:
February        14        V/JV Boys Basketball @ Perry                                          6:00pm
February        14        Varsity Boys Bowling @ OHSAA Sectional – Minster   4:00pm
February        15        Varsity Girls Bowling @ OHSAA Sectional – Minster    12:00pm
February        15        V/JV Boys Basketball HOME vs. Ada                              6:00pm
February        20        Varsity Girls Basketball Tournament @ Monclova         5:30pm
February        21        V/JV Boys Basketball HOME vs. Monclova                    6:00pm
Lunch Menu:
Tuesday         Pizza by the Slice
Wednesday     Hot Dog, Tater Tots, Ice Cream Sandwich
Thursday       Grilled Chicken, Mac*Cheese Bites, Veggies w/ Ranch
Friday             Pizza by the Slice