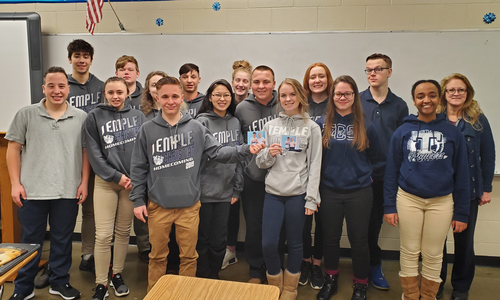 Hello TCS families.  Please continue to pray for the Bowman family as Mr. Bowman recovers from surgery.  We also ask that you pray for Pam Smith and her family.  Here are a few news items that we wanted to share with you.   Have a wonderful weekend!  
NHS partners with HCF for Canned Food Drive
The Canned Food drive starts today!  Temple Christian School is again in a competition with area schools to bring the most cans to support a need of their choice in the community.  TCS has been the #1 school for the past four years!   Please help us be #1 AGAIN!!
Remember last year when the losing teachers got a pie in the face…….this year the losing teachers have to kiss a pig!!!   J   
Mrs. Williams vs.  Mrs. Wierwille
Mrs. Rager vs Mrs. Linhart
Mr. Hartman vs. Mrs. Sutherland
Mrs. Miller vs. Mrs. Kinnear
Mrs. Helser vs. Mrs. Stoodt
Mrs. Motter vs. Mrs. Cooper
Mrs. Searcy vs. Mrs. Finch
Help us support Family Promise by bringing in canned goods. 
Fundraiser runs for only ONE week  --  Friday, February 21 to Monday, March 2.   
Any questions, ask Grace Smith (senior, NHS) or Dianne Cooper. 
Scholastic Book Fair
Our annual Scholastic Book Fair will be open for business March 4-6. 
Wednesday     March 4      8:00 - 10:00 and 2:00 - 4:00
Thursday.        March 5    8:00 - 4:00
Friday.             March 6    8:00 - 12:00 
Our online book fair will be open 2/26/20 - 3/11/20.  The link to it is 
https://bookfairs.scholastic.com/bookfairs/cptoolkit/homepage.do?method=homepage&url=templechristianschool.  
We are adding eWallet this year.  You can set up an account and add money to it instead of sending cash to school.  
Check it out!  There is also an app called Scholastic Book Fairs that you might want to explore.   
We still need a few volunteers.  Please contact Molly Aregood if you would like to help.  Her email address is aregoodm@tcspioneers.org.    
A Note from the Nurse
Rhodes State nursing students will be coming on February 27th to assist with postural screenings for the 6th, 7th, and 8th grade students. If we do not complete screening on this day you will be informed of a follow-up date.  The nursing students will be under the direction of our nurse and their nursing instructor. Students will be screened individually from their peers and will be asked to remove their shirt. Girls will want to wear a snug tank or cami for the screening.
If there are any problems detected, we will send home a recommendation for follow up with your child's physician. Please note, this is just a screening and does not guarantee all problems will be detected. If you have any questions or prefer not to have your child screened please email me, zwiebels@tcspioneers.org. You may also call the school office at 419-227-1644.
Elementary Chapel
Our students are learning all about the character trait endurance this month. Our high school chapel team shared with our elementary students that endurance is the fact or power of enduring an unpleasant or difficult process or situation without giving way. As Christians, we must continue to show endurance in honoring God even when it is difficult. We learned how Paul and Barnabas had to have endurance as they shared the gospel through their ministry journey. It was not always easy, but they never gave up sharing the good news of Jesus Christ!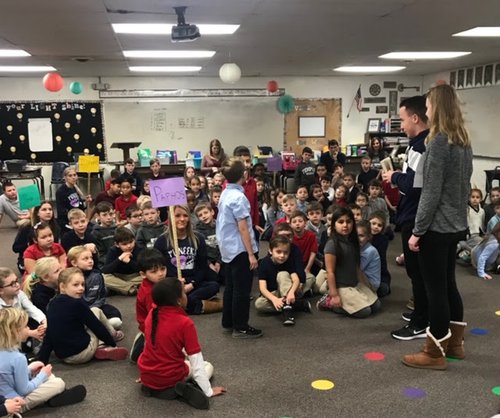 TCS 7th Annual Golf Scramble
Save the date of May 23, 2020 for the 7th annual TCS 4-person Golf Scramble to be held at Hidden Creek Golf Club (9:00am Shotgun Start). Registration and information will become available in March. See you there!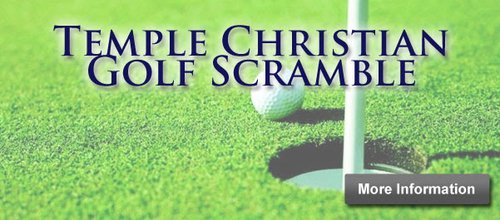 TCS Junior Bible Class Project
The TCS Junior Bible class received pictures and a letter from Vinh, who lives in Vietnam. As a class, the 11th graders sponsor Vinh through the Southeast Asian Orphan Foundation. The Foundation assures that he has food and that his basic needs are met. Vinh and his siblings were orphaned when his father died from electrocution in 2018. Our students were happy to receive a photo and a letter from him and loved to learn that he enjoys soccer and listening to music, just like many of them do.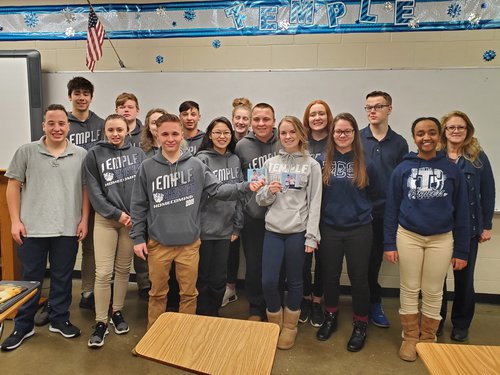 Spring Sports Information and Registration
Junior High & High School Track and Field (Grades 7-12) will begin registration next week (2/24 - 3/2) 
All those planning to participate must attend the spring sports meeting on Monday, March 2nd at 5:30pm 
Elementary Track and Field (Grades K5-6th) registration will be ONLINE only and will be made available in the middle of March...be on the look out for this information at that time! 
FUTURE IMPORTANT DATES
March 2 OHSAA Spring Sports meeting 5:30pm
March 2 School Board Update Meeting 7:00pm
March 2 Reading Month Kickoff & Book Fair
March 4 Witness Wear
March 5 Grandparents Program 12:00pm in Elementary
March 10 HS Winter Sports Banquet 6:00pm
March 13-14 Spring Play Weekend
Sports Schedule
Friday February 21st         Varsity Boys ONLY Basketball (HOME) vs. Monclova Christian                            6:30pm
Tuesday February 25th    Varsity Boys Tournament Game @ St. Mary's High School vs. Marion Local         7:00pm
Saturday February 29th     HS Girls Basketball Tournament Game TBD
Lunch Menu
Monday - Taquitos, Pudding, Veggies w/ Ranch
Tuesday - Pizza by the Slice
Wednesday - Breakfast Sandwich, Hashbrown, and Fruit
Thursday - Mashed Potato Bowl & Fruit
Friday - Pizza by the Slice